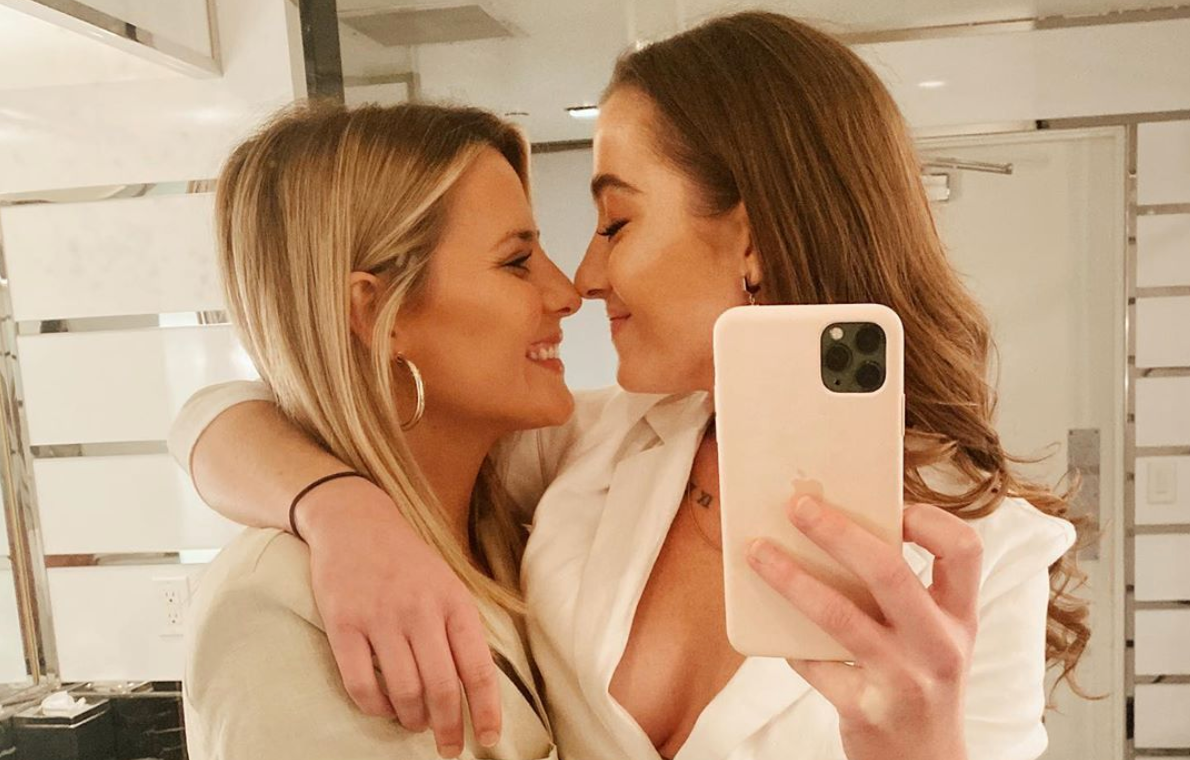 Kristian Haggerty Reveals She's Dating Her Longtime Best Friend Taylor Blake
Bachelor Nation saw its first same-sex couple on Bachelor in Paradise when Demi Burnett and Kristian Haggerty left the island engaged on Season 6.
But this wasn't a happily ever after for the couple, who broke up in October 2019. They each made separate announcements on social media about the split, breaking our hearts all over again.
It looks like Kristian has since moved on, though, as she shared a photo on Instagram announcing that her longtime best friend Taylor Blake was now her girlfriend.
Article continues below advertisement
Taylor and Kristian shared a series of cute selfies together.
The announcement of their relationship was subtle. Taylor shared a series of selfies of the two girls, captioning the photo, "Who knew God placed you in my life so many years ago for a reason❤️ So blessed to have you."
The caption was innocuous enough for those who knew that the duo had been best friends for most of their lives. But a follower commented about their closeness in the photo, saying "I hope you two are a couple!!!! Amazing."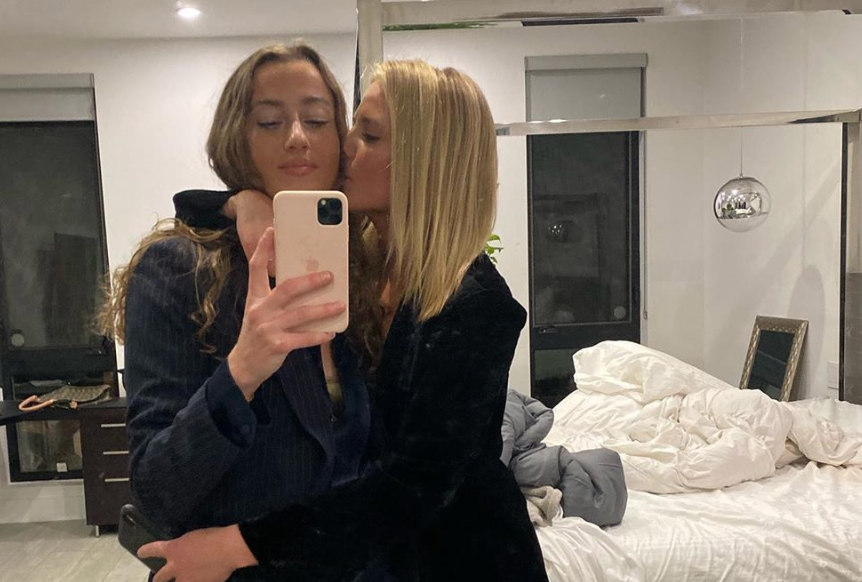 Article continues below advertisement
Another follower commented back, thinking that the close-shots were just of two gals being pals. "they're not together they've just been bffs since 13 and have an amazing relationship :')," they said.
But Taylor was quick to clarify, confirming their relationship.
"No, we're together :) But yes, we have been friends since we were 13," she said.
Kristian also commented on the photo, solidifying their relationship status.
"Life is a crazy, beautiful ride and I'm so blessed to have you by my side," she commented. "You've been so patient with me and my broken self. You supported me through some of the hardest times of my life and gave me the motivation & help to rebuild myself. You taught me that it's okay to be vulnerable again. Simply put, you challenge me to be a better person. ❤️"
Honestly, the fact that they've been best friends for most of their lives makes this relationship so much cuter. We're definitely here for it.
Article continues below advertisement
Demi also seems to be moving on.
While Demi has yet to confirm anything about her relationship status since her breakup with Kristian, it looks as though she's definitely putting herself back out there.
In January, she tweeted about telling her parents she was seeing someone new.
"Me telling my parents I'm talking to a guy with a lot of tattoos: so what y'all think? My parents: he's so camouflaged we can barely see him."
We have no idea who she's talking about yet, so it seems like whoever the lucky guy is, they're only just beginning their relationship. We're definitely keeping our eyes peeled for their social media official announcement though.
Demi still follows Kristian on Instagram, though Kristian doesn't follow her back. While they might have made a civil announcement about the end of their engagement, it looks like the pair isn't really on the best of speaking terms anymore.