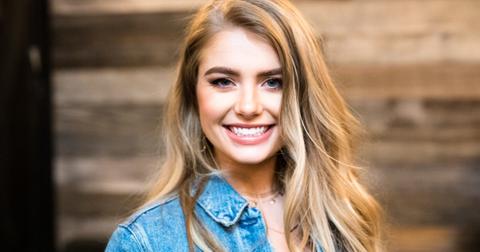 Demi Burrett Has Gone Suspiciously Quiet and Fans Worry She and Kristian Broke Up
By Leila Kozma
Demi Burnett and Kristian Haggerty shook the genre of popular entertainment to its core — and it all began with just one, harmless peck.
The interior designer from Oakland, Tex. and the Los Angeles-born actress were the first queer couple to appear on Bachelor in Paradise, the reality show offering rare insight into the mysterious workings of primal instincts.
Two months after the last episode of the show aired, we set out to investigate: Is Demi Burnett still engaged to Kristian?
Demi and Kristian were the first gay women to appear on Bachelor in Paradise.
Best described as Love Island on steroids, Bachelor in Paradise chronicles the sexual conquests and failed romantic attempts of a constantly rotating cast of models, media personalities, and everyday people blessed with the genetic makeup of a young Marilyn Monroe. Deemed as a "feminist nightmare" by New York Times' Maya Salam, the show zooms in on traditional gendered behaviors.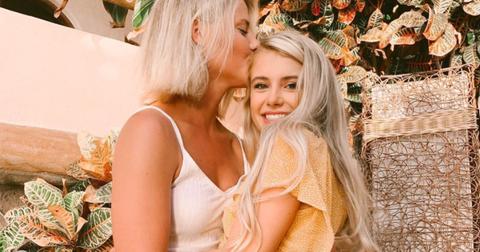 Bachelor in Paradise was long considered as a hate-watchers dream for this reason. Jam-packed with tacky scenes and easily predictable narrative twists, the show honored the romantic patterns that belong to an olden era.
That is, until the sassy, outspoken Demi and the more mature, considerate Kristian first put their bare feet on the sandy shores of the Playa Escondida Resort in Sayulita, Mexico. The duo turned the reality show upside down and inside out, providing much-needed representation of how an LGBTQIA relationship unfolds. Nothing of this ilk had taken place in the span of 17 years, since the airing date of the first-ever The Bachelor episode.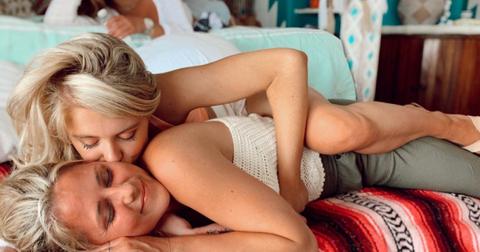 Is Demi Burnett still engaged or did the couple break up?
It's only been two months since Demi got down on one knee and proposed to her soulmate on the sun-drenched shores of Mexico. As part of the Bachelor in Paradise season finale, the twenty-something interior designer decided to seize the opportunity, go for it, and confess the magnitude of her feelings to her best friend and romantic other.
Kristian said yes — of course — and she even chose to return the favor and propose to Demi in the Bachelor in Paradise reunion. Which is quite possibly the cutest thing to ever have taken place on a show revolving around the hardships of finding love.
"It's insane how we're so different, but it just works so well. I'm so blunt and bold and all kinds of things, and she's so gentle and understanding and so sweet and soft," Burnett said. "It's just like a perfect balance," Demi said in an exclusive interview on The Ellen DeGeneres show.
However, the adorable proposals, endless stream of positively jealousy-inducing Instagram posts, and the inspiring interview snippets didn't convince everybody. Some worry that the beautiful couple has already split up – a mere few weeks after the end of Bachelor in Paradise Season 6.
The reason underlying these vicious, ill-willed claims? Simple. Neither Demi nor Kristian have posted pictures of each other on their social media accounts for the past two weeks, and this led some to cry wolf.
"We're definitely taking it slow and just enjoying our time together. We're not too far apart. I think it's important to kind of have our space just so, you know, we can develop a normal, very solid, steady relationship," told Demi to Cosmopolitan.
Consider the rumor quenched.