No One Understands Why Blake and Kristina Are an Item on 'Bachelor in Paradise'
Are Blake and Kristina from 'Bachelor in Paradise' still together? The reality stars' relationship is ridiculously complicated. What we know.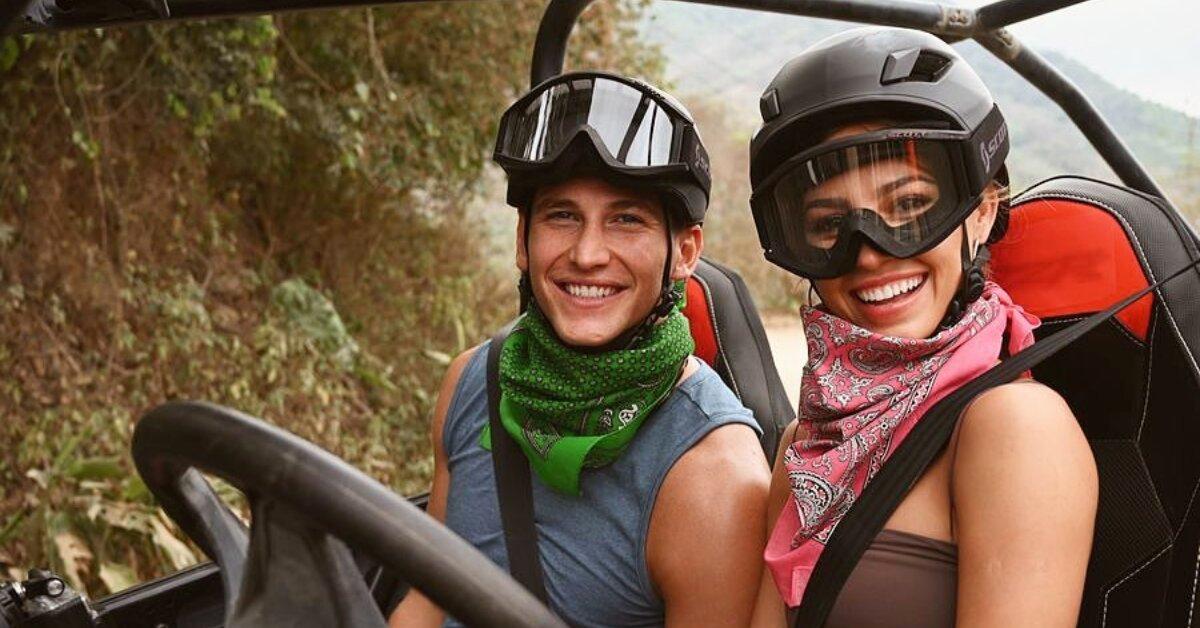 Their castmates were just as dumbfounded. "Who would've thought, Blake and Kristina," Caelynn Miller-Keyes — who's had issues with both of the reality stars — said with a hint of contempt.
But does the duo really have lasting power? Keep reading for BIP spoilers!
Article continues below advertisement
Are Blake and Kristina from Bachelor in Paradise still together? (SPOILERS)
In what will surely come as a surprise to no one, the pair broke up before filming ended according to intel gathered by Reality Steve. Apparently, Blake's disastrous stint on Paradise concludes with a humiliating date.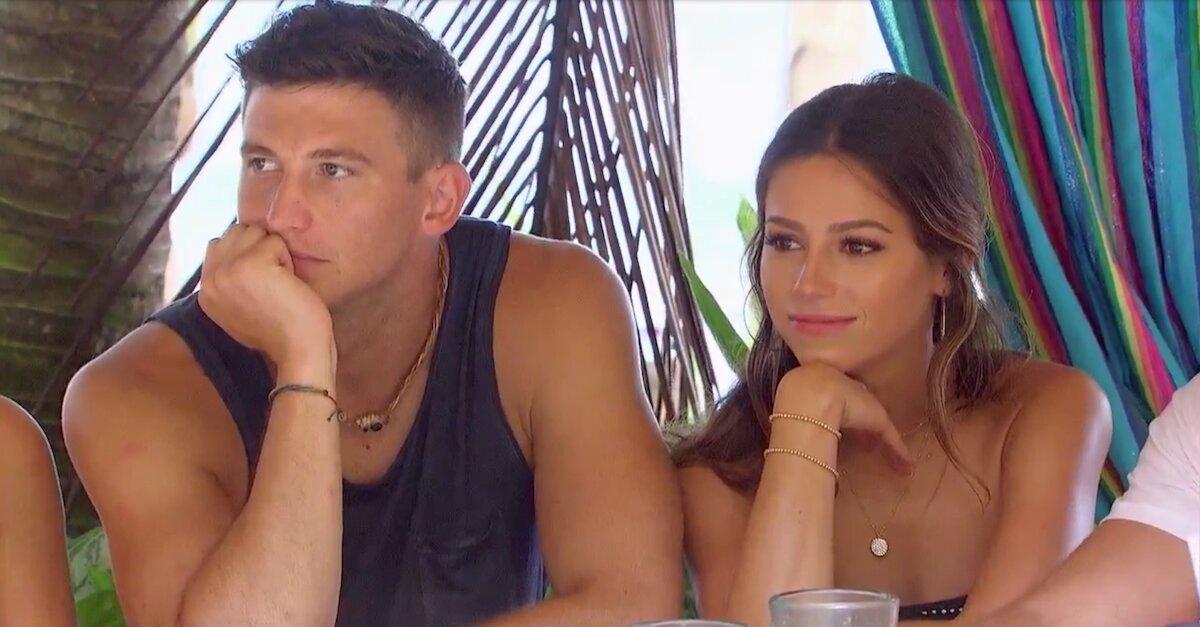 Article continues below advertisement
During a one-on-one with Kristina, she "told him she wasn't feeling it and had buried her feelings for him and wasn't looking to rekindle them in Paradise," RS reports.
Blake ends up leaving the show, seemingly coming to terms with the fact that this journey was an epic failure for him, and Kristina departs shortly after since the remaining guys are all paired up.
"As far as I know, nothing is happening between these two post-show," RS shares. "But I think you can set your stopwatch now to see how long it takes Kristina to pair up with someone from the franchise. It'll happen."
Article continues below advertisement
Kristina calls out Caelynn during the BIP reunion for her actions at Stagecoach.
Based on spoilers from the Bachelor in Paradise reunion taping — which airs on Sept. 17 — Kristina takes Blake's side in his feud with Caelynn by spilling some dirt about the beauty queen's behavior at the infamous music festival.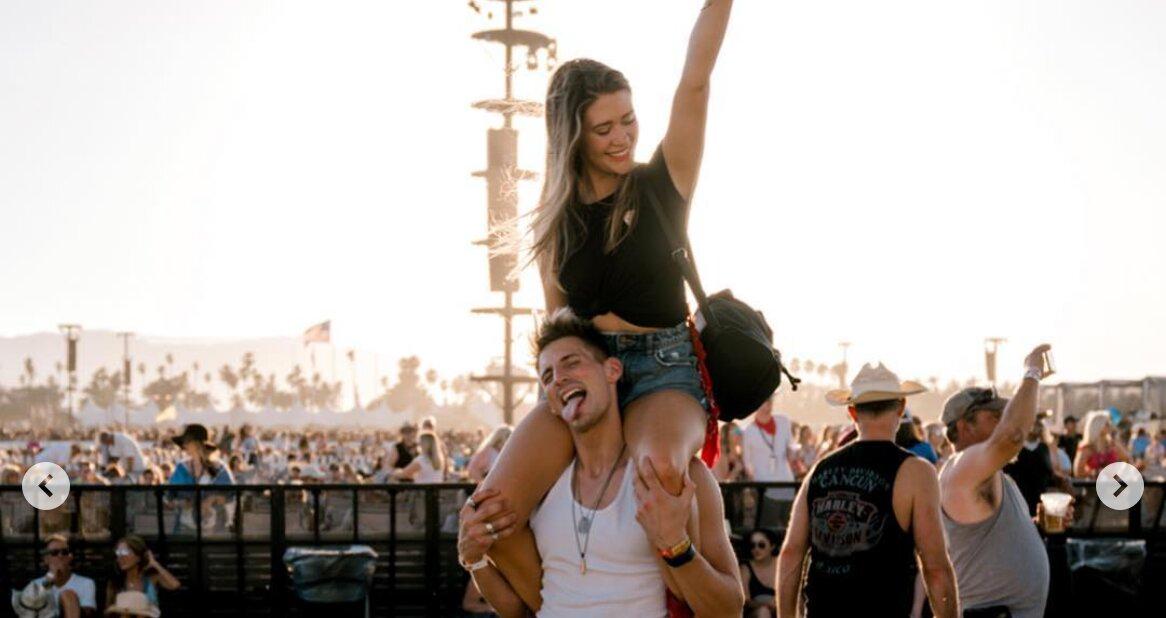 Article continues below advertisement
"Kristina brought up the fact Caelynn was with some guy at Stagecoach BEFORE her night with Blake," Reality Steve tweeted after the taping. "Caelynn doesn't deny hanging out with him there, and Kristina chimes in that multiple people saw them making out."
Though the man's name is never mentioned, Kristina is allegedly referring to YouTuber Mark Dohner, who appeared in several photos on Caelynn's Instagram account during the festival.
"To add insult to injury, Kristina actually came to Stagecoach WITH Mark Dohner, only to have Caelynn hook up with him," RS added. "Guess we know why Kristina has been after Caelynn all season."
Despite this bad blood between them, Kristina still follows Caelynn on Instagram, though the former Miss North Carolina USA doesn't return the favor. Out of his two Stagecoach hook-ups, Blake only follows Kristina.
Article continues below advertisement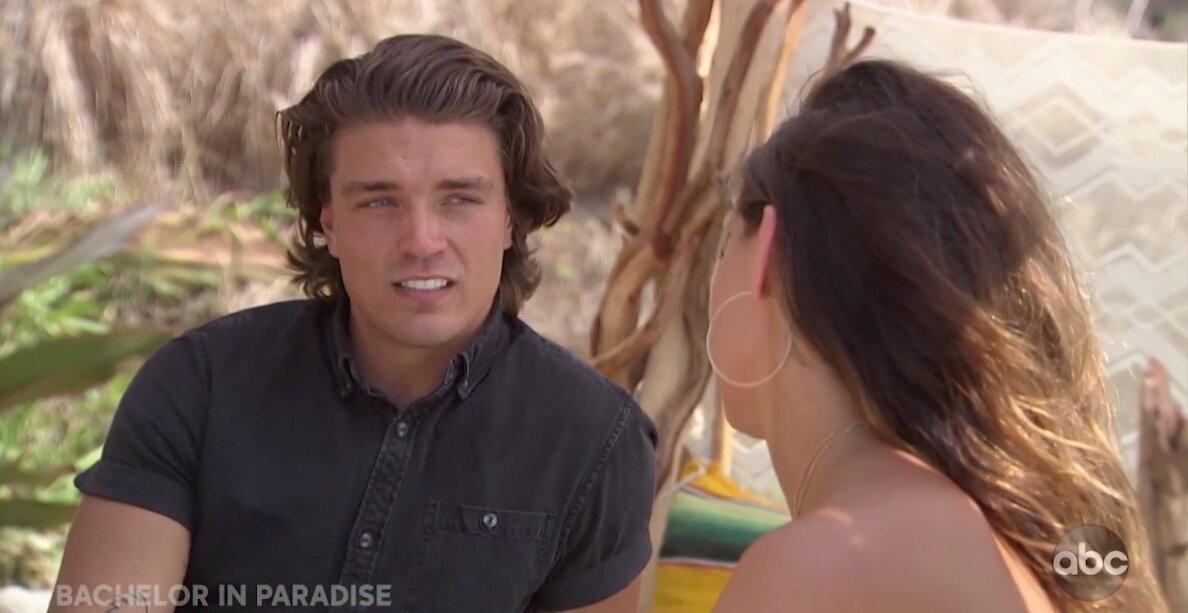 Kristina questions Dean Unglert's motives on BIP.
As we saw on the show's fourth season in 2017, Kristina was caught in a love triangle with Dean and Danielle Lombard, which ultimately went nowhere for all parties involved. But now, she's concerned about her ex's actions when it comes to Caelynn, which is unexpected given their current "enemy" status.
In a preview for an upcoming episode, Kristina asks Dean why he's back on the beach after quitting the show just days before.
When he admits that he regrets abandoning Caelynn and wants to take her with him, the brunette beauty responds, "Are you crazy? Dean, you leave her, she is in tears for days after, and you expect her to be like, I'm up and leaving?" It's a great question, but SPOILER ALERT, Caelynn does exit Paradise to be with Dean.
The tangled web that is Bachelor Nation has become too complicated for our liking! Watch new episodes of BIP Mondays and Tuesdays at 8 p.m. ET on ABC.