Pilot Pete Is Reportedly the Next 'Bachelor,' and We Just Hope His Dates Aren't in Windmills
Peter Weber is 'The Bachelor' according to several sources. He came in third place on Hannah's season of 'The Bachelorette' and became a favorite.

It seems like the long wait to find out who the next Bachelor is might finally be over. Fans' top picks for the role included Mike Johnson (who would have been the first black Bachelor), Tyler Cameron, Pete Weber, and Derek Peth.
Mike and Derek are currently starring on Bachelor in Paradise and are forging connections with other women (and causing drama). Tyler has been publicly romancing supermodel Gigi Hadid, making his chances to star on the franchise very small. That leaves Peter.
Article continues below advertisement
According to multiple online outlets, Pilot Peter Weber will take on the role next season after getting his heart broken by Hannah Brown on the last season of The Bachelorette.
The California native was beloved on Hannah's season for his strong career goals, his sweet personality, and his honesty with Hannah. He's been compared to Ben Higgins, who took on the role of The Bachelor in 2016, and was regarded by some as the best Bachelor ever.
Article continues below advertisement
Reality Steve confirmed that Peter Weber will be The Bachelor.
While Reality Steve used to be a source solely for Bachelor/Bachelorette spoilers, the site has been key in letting readers into the casting process for the leads in upcoming seasons.
Reality Steve first reported that Tyler Cameron was set to take on the role before Hannah's season finished airing, by claiming that Tyler's mom was telling people at a party that producers had already asked him to do it.
While Mike and Derek were still technically in the running, Reality Steve said that the decision was made to offer Peter the role. He tweeted about the news, saying that the official announcement will come in the next few weeks, but that Peter has not only been given an offer, but he's also filmed several segments for the upcoming season.
Article continues below advertisement
It is worth mentioning that Reality Steve does not have an impeccable track record with his predictions (because that would simply be impossible with the amount of sources he has to find). He famously said that Bachelorette Rachel Lindsay got engaged to Peter Kraus at the end of her season, when the two actually had a dramatic breakup and she accepted Bryan Abasolo's proposal.
Article continues below advertisement
He also reported early in Hannah Brown's season that she got engaged to Tyler at the end, and that Jed came in second place. Sadly, we know how that turned out, but he did make the corrections prior to the finale airing.
He has confirmed three engagements on this season of Bachelor in Paradise, and the three couples he reported are currently together on the show.
Article continues below advertisement
Fans also saw Peter with a camera crew in spots near his hometown, which is in Southern California. Many thought that this confirmed that he would be The Bachelor, but this is a move production makes to see if he can carry a show and be personable on camera alone.
Caila Quinn, Luke Pell, and others have all done these test runs before, without ever getting the full offer that they were going to star as the lead. But, the camera crew news in conjunction with Reality Steve's speculation is promising.
Did Peter Weber have a girlfriend before appearing on The Bachelorette?
While many fans are thrilled that Peter is likely taking the starring position next season, there are some who wonder if he actually had a girlfriend right before filming The Bachelorette.
As we know, Peter's co-star Jed Wyatt notoriously left a girlfriend behind when he left for the show, and he even wrote her love letters and called her on the plane right before he left.
Article continues below advertisement
Shortly after Jed's ex made the accusations that they were seriously dating before he left, one of Peter's exes also said the same thing. Calee Lutes claimed that she and Peter were dating for five months when he left for the show in December of 2018.
She alleged that Peter had been dishonest about going on the show, and that she was shocked when he abruptly left her behind. Many Bachelor Nation stars came to Peter's defense, including Nick Viall, about how different Peter's circumstances were from Jed's.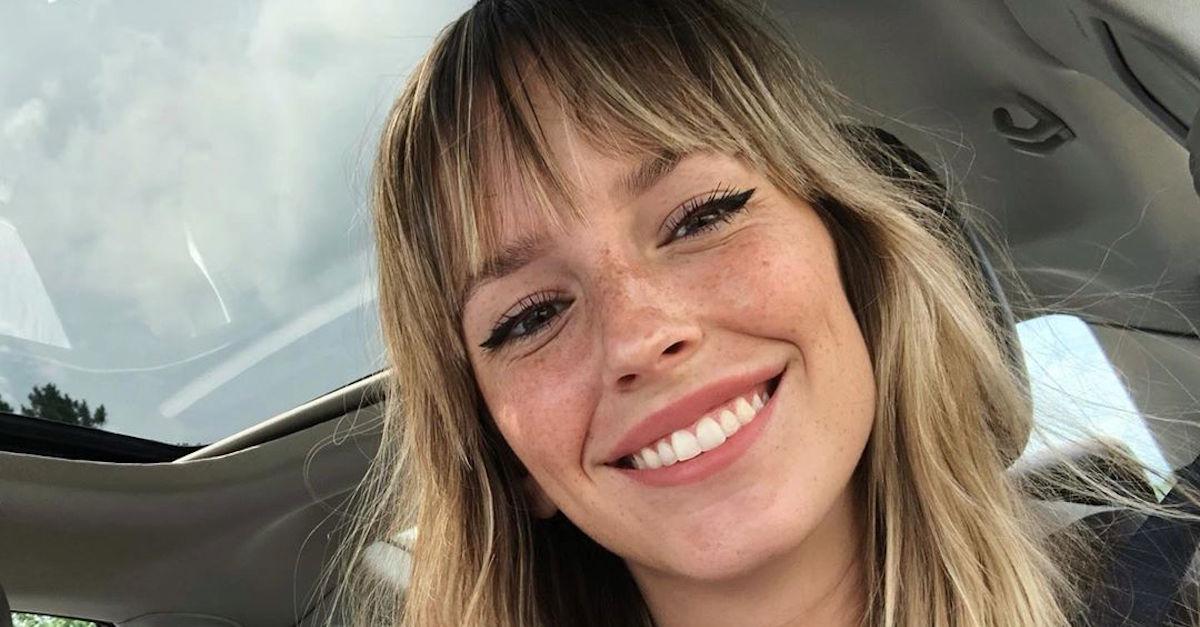 Article continues below advertisement
"People who get broken up with almost always feel betrayed," Nick tweeted. "Everyone reading this text has probably broken up with someone they once said 'I love you' to. She has her version, Pete has his. But one thing is clear. They broke up."
While Calee may have been disappointed with how Peter handled the demise of their relationship, she was clear that the pair did split before he left for the show. Unlike Jed, Peter also wasn't leading Calee on, according to both sides of the story, and the two were fully broken up when filming began.
With Peter's job as a pilot for Delta, it seems like the sky's the limit for the next season of The Bachelor. If the news is true, then hopefully he's a better Bachelor than the last pilot that led the show (sorry, not sorry, Jake Pavelka).
The next season of the show will air in January of 2020.