Tyler Cameron's Love Triangle Might Have Just Turned Into a Square With Violet Benson
Who is Tyler Cameron's girlfriend? He's allegedly dating Gigi Hadid, but he also hung out with Hannah Brown. Violet Benson is added to the mix too.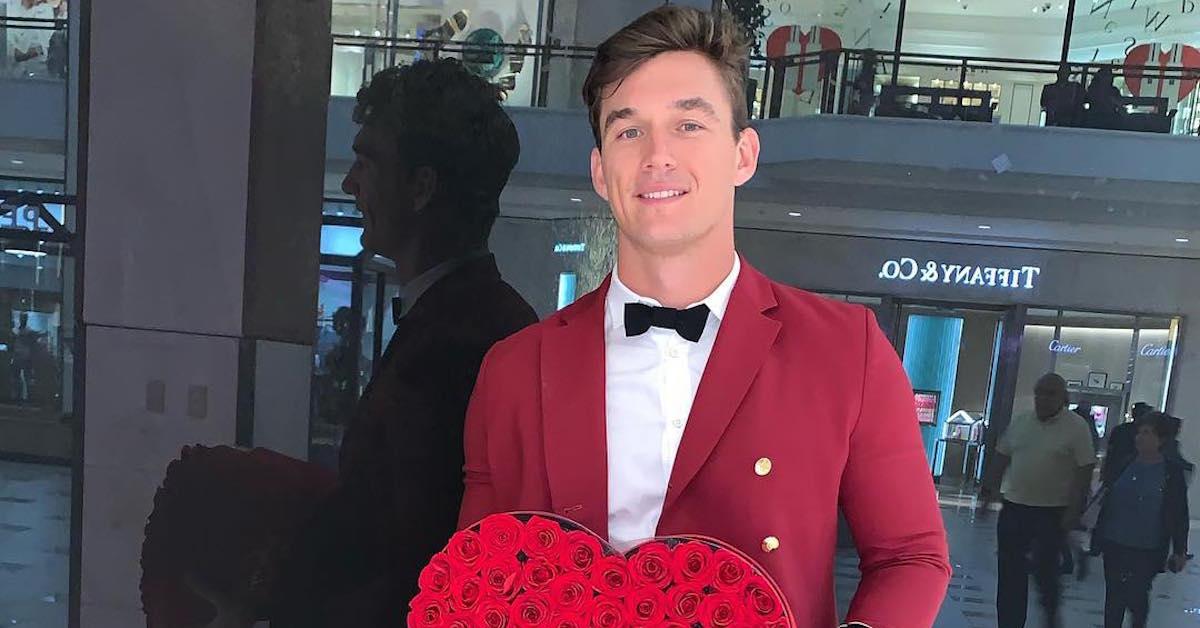 When it was revealed that Tyler Cameron from Hannah Brown's season of The Bachelorette was not the winner of the Final Rose, people were devastated. The Florida native stole fans' hearts with his respectful nature, his cropped pants, and the way that he constantly assured Hannah that he was all in.
When Tyler got sent home during the finale episode, it was assumed that he would be a top contender for the role of the next Bachelor. But, then he started going on just a few public dates.
Article continues below advertisement
Who is Tyler Cameron's girlfriend? It's anyone's guess.
Since Jed Wyatt proved not to be Hannah's Prince Charming, it was no surprise when Hannah asked Tyler out for drinks on the After the Final Rose special. Tyler was soon photographed leaving Hannah's LA apartment and some thought that a reconciliation between the pair was in the works. But, then Tyler and Gigi Hadid were seen on a date just the next day.
Now, there are photos circulating that Tyler went out with another woman in between his dates with Hannah and Gigi. So who might Tyler's girlfriend be?
Article continues below advertisement
Who is Violet Benson? The influencer who also went on a date with Tyler.
There are pictures circulating that show that Tyler went on a lunch date with Violet Benson after he stayed over at Hannah's apartment and before he flew back to New York and hung out with Gigi. Violet is a Russian-born Instagram influencer who runs the meme account Daddy Issues, which has more than four million followers. Violet confirmed on Sirius XM podcast, Sex with Emily, that she did go out with Tyler.
Violet said that she was confused when she found out that Tyler had been out with Hannah right before their lunch date, and that she ended up texting him for clarification. She claimed that Tyler had also told her that Hannah had her chance already.
Article continues below advertisement
"I didn't freak out on him because he hooked up with Hannah, I felt like he was dishonest with me. I felt weirded out because if they have a thing... I wanted them to be able to explore it without me in any type of mix," she said on the podcast. "I didn't want to be in that situation."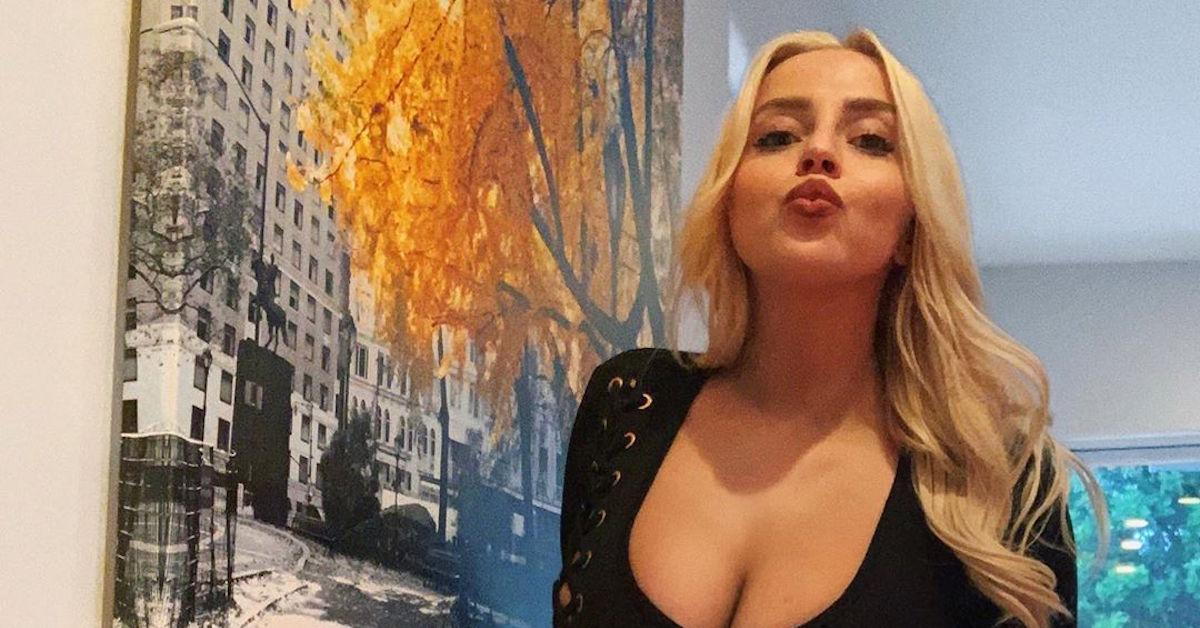 Article continues below advertisement
The Instagrammer said that it was actually easier once pictures of Tyler and Gigi came out because it proved to her that Tyler was just enjoying being single. She then realized that he wasn't actively pursuing a relationship with Hannah, and she texted Tyler again. Violet also claimed that she thinks Tyler is enjoying "trying to shoot his shot with people that he's a fan of that he could now get a chance to hang out with."
After news of Violet and Tyler's lunch date broke, Violet then spoke out on her Instagram stories about how what she said on the podcast got taken out of context. "Love when things get taken out of context and quote things you never said! Glad Tyler and I got to have lunch, AS FRIENDS. He's a great dude, nice friend, and I wish him the best!" she wrote.
Article continues below advertisement
Though Violet and Tyler might just be friends, it seems like the former football star is getting even closer to Gigi Hadid, as the two have just taken their first trip together.
Gigi and Tyler were spotted taking a road trip.
Tyler and Gigi have been spotted on multiple dates together already, and it seems like the pair took the next step and went on a short trip together.
Article continues below advertisement
According to an exclusive from Page Six, the two were spotted in a Starbucks together in Malta, NY, which is in the Lake George area. Though this trip isn't too far from their home base of New York City, it's still a next step in their relationship. The trip was a group one, however, which is also how many of their dates have been.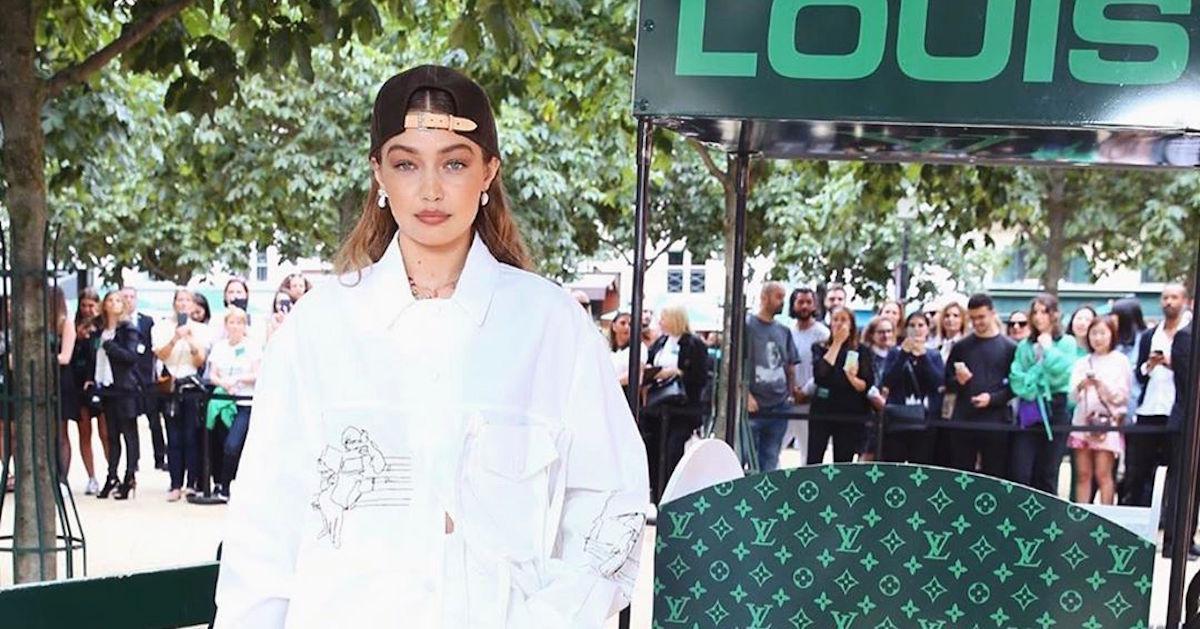 Article continues below advertisement
Because Tyler just got out of a relationship with Hannah — where he was ready to propose — and Gigi's long-term on-and-off relationship with Zayn Malik also recently ended, the two are taking things slow. Hence why most of their dates have been group ones, so friends can make the hangouts more casual.
Tyler and Gigi might not be an exclusive item yet, but we'll be keeping our eyes peeled for more date pictures and possibly even an Instagram confirmation. Until then, we'll always have Starbucks.