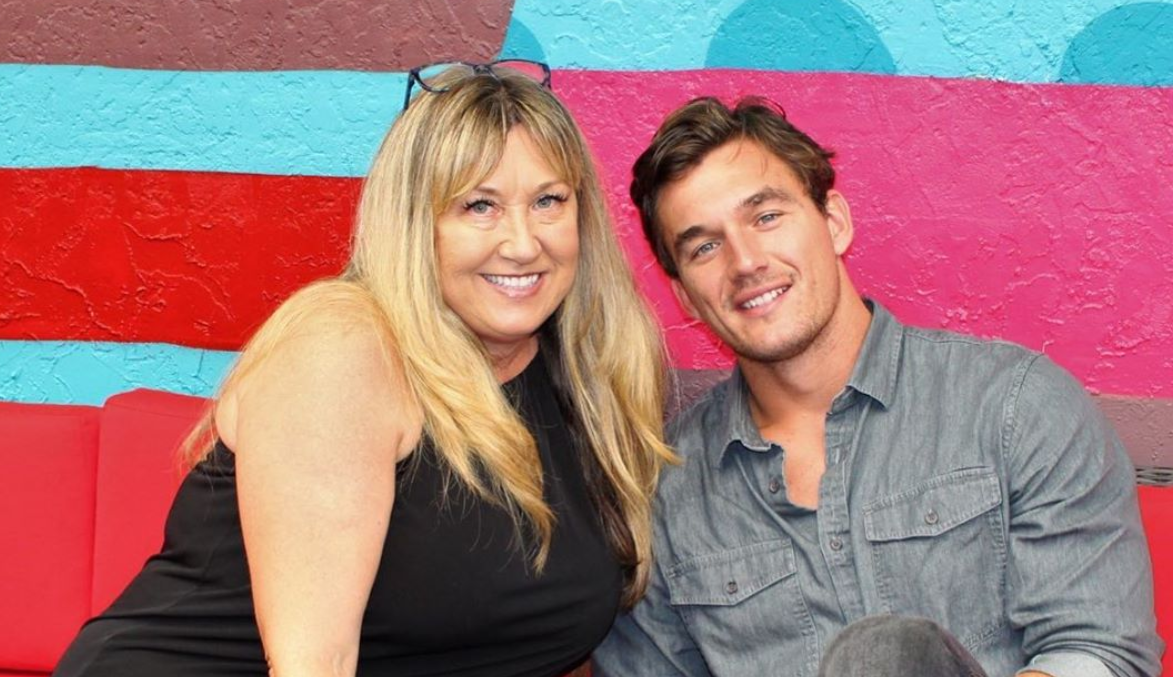 Tyler Cameron's Mom Has Tragically Died: Here's Everything We Know About Andrea Cameron
Tyler Cameron, the runner-up from Season 15 of The Bachelorette with Hannah Brown, has lost his mother, Andrea Cameron. According to multiple sources, the TV personality's mom suddenly died on Sunday, March 1, but the cause of her death has not yet been revealed to the public.
Her passing has come as a complete shock to many considering she was seemingly in good health before all of this. Tyler first hinted that something was wrong when he canceled his highly-anticipated and promoted Good Morning America appearance on Friday, Feb. 28.
Article continues below advertisement
"Have to cancel GMA group run tomorrow. Family emergency. Please pray for my mom and my family," he wrote on Twitter on Thursday, Feb. 27. He has not posted anything on social media since then, so further details are not available at this time.
We do know that the two were very close, as Tyler has gushed about his mother in the past via Instagram. In early November, he shared a series of sweet photos of Andrea hugging and smiling with him after he completed the NYC Marathon.
Article continues below advertisement
"So grateful for all of the support that I got from my family, friends, and BN! Couldn't have done this race without all of y'all. So thankful for all of the support," he wrote at the time.
His mother also supported him while he was on The Bachelorette, and she continued to watch the show until her death. Her last Instagram post is of her and her dog watching The Bachelor. "Here we go Peter....... my pick is Maddy!" she captioned the photo on the social media platform.
Andrea was a realtor in Jupiter, Fla. at The Keyes Company at the time of her passing, but she also prided herself on "being a blessed mom of three great men," according to her Instagram bio.
Even though Andrea and Tyler's dad, Jeff Cameron, divorced when Tyler was young after they lost their house in the recession, they're still parents to two more sons, Austin and Ryan. Ryan currently plays football at Florida Atlantic University, and Austin is in the military at Fort Knox, KY.
Article continues below advertisement
Unfortunately for Tyler, this isn't the only scary moment he's ever had to deal with when it comes to his parents. Before he appeared on the ABC hit reality show, he nearly lost his father after he battled some serious health issues. Jeff now has a paralyzed vocal cord, but even though he was still healing and recovering from the near-death situation while Tyler was away filming, he's the one that encouraged his son to be on the show.
"Me and my dad would sit around and watch The Bachelorette and he kind of became a huge fan of you," he revealed to Hannah on one of their first dates. "He was like 'Tyler, this is your girl. You've gotta go make the most of this opportunity.'"
We're keeping Tyler and the rest of Andrea's family and friends in our thoughts following her untimely death.