The Bachelorette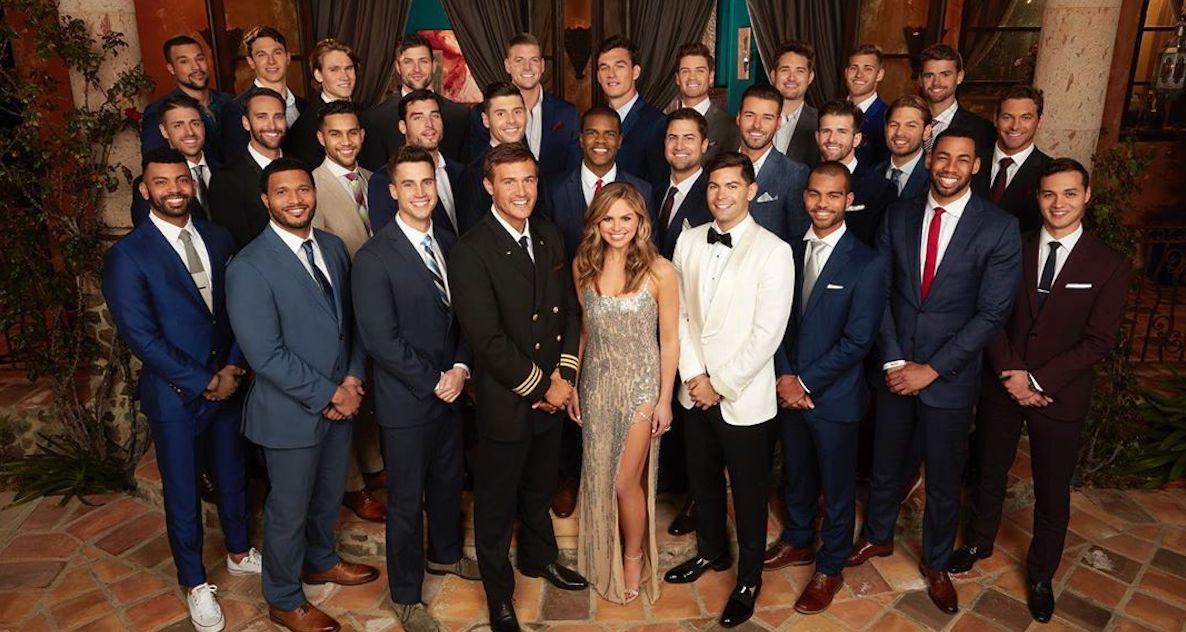 Given the instant success of The Bachelor, it is no surprise that ABC wanted to give the reality dating competition, which premiered in 2002, a spinoff.
Instead of having men hand out roses, The Bachelorette gave the women the power to select their future partner — and also not surprisingly, the show has a way higher success rate than its predecessor.
Since Trista Rehn handed out the first rose pin during Season 1 of the show, there have been 13 proposals and of those 13, nearly half the couples are still together today. Compare that to The Bachelor, which can only boast the survival of four couples over the course of 23 seasons.
How long has The Bachelorette been on?
The show premiered in 2003 and the inaugural season featured Trista Rehn, who chose firefighter Ryan Sutter as her winner. Today, the couple is still happily married and has two children together.
The Bachelorette also made headlines in 2015 when it selected both Kaitlyn Bristowe and Britt Nilsson as contenders and had the men decide who should hand out the roses. Spoiler alert: Kaitlyn Bristowe won.
In 2019, Hannah Brown was selected as the next Bachelorette, after competing on Colton Underwood's season.
Does The Bachelorette get paid?
According to Amy Kaufman's book Bachelor Nation, initiallyThe Bachelorette's salary depends on the pay they'd normally earn at their job.
So, Season 2 star Meredith Phillips took home $10,000 for her appearance. However, the pay has significantly increased since then and stars are now earning no less than six figures for appearing on the show.
Unfortunately, the contestants are not paid to appear on the ABC series.
Bachelorette Winners:
Trista Rehn — Winner: Ryan Sutter
Meredith Phillips — Winner: Ian Mckee
Jen Schefft — Winner: Jerry Ferris
DeAnna Pappas — Winner: Jesse Csincsak
Jillian Harris — Winner: Ed Swiderski
Ali Fedotowsky — Winner: Roberto Martinez
Ashley Hebert — Winner: J.P. Rosenbaum
Emily Maynard — Winner: Jef Holm
Desiree Hartsock — Winner: Chris Siegfried
Andi Dorfman — Winner: Josh Murray
Kaitlyn Bristowe — Winner: Shawn Booth
JoJo Fletcher — Winner: Jordan Rodgers
Rachel Lindsay — Winner: Bryan Abasolo
Becca Kufrin — Winner: Garrett Yrigoyen
Where is The Bachelorette mansion?
The Bachelorette is filmed at the exact same mansion as The Bachelor, which is located in Agoura Hills, California. The mansion is owned by the Haraden family, who rent it out to ABC for six weeks at a time to allow filming.
The family is also used to Bachelor Nation fans coming by on surprise visits. "Sometimes, you know, he's not having it. They have got to turn around," Nick Haraden said of his father letting fans get a look inside. "Other times he's like, 'Yeah, come on in, I'll show you around.'"
Does The Bachelorette get to keep the clothes?
Despite having gowns custom made, The Bachelorette is not allowed to keep the clothes from the show. However, Andi Dorfman did admit to taking home a few items. "Let's just say some things might have gotten 'lost' along the way," she cheekily said.
She added, "We spent eight hours trying on everything and picking out outfits; then a seamstress came and fitted everything for me. A few weeks into filming, we did another fitting and picked out more outfits, and we were still picking out outfits all the way until the end."
According to the show's stylist, Cary Fetman, the show's wardrobe budget during Emily Maynard's season was $350,000. "It was bigger than any previous season – and we still went over," Cary told In Touch.
The Bachelorette couples still together:
Trista Rehn and Ryan Sutter — The couple tied the knot in 2003 and welcomed their first child together, son Max, in 2007. Daughter Blakesley was born in 2009.
Ashley Hebert and J.P. Rosenbaum — After getting engaged on the show in 2011, the couple tied the knot on live television the following year. Since then, Ashley and J.P. have welcomed two children together, Fordham and Essex.
Desiree Hartsock and Chris Seigfried — Despite not getting her first choice (remember the drama surrounding Brooks' unexpected exit) Desiree is still happily married to Chris, and the couple have two boys, Asher and Zander.
JoJo Fletcher and Jordan Rodgers — JoJo and Jordan are still engaged two years after proposing in the Season 12 finale. However, the couple is in no rush to walk down the aisle.
Rachel Lindsay and Bryan Abasolo — Rachel was the first Black Bachelorette and her wedding to Bryan is set for the summer of 2019.
Becca Kufrin and Garrett Yrigoyen — After being dumped by Bachelor Arie Luyendyk Jr., Becca got her second chance of love and it worked. She is still engaged to Garrett in 2019.
Most Recent