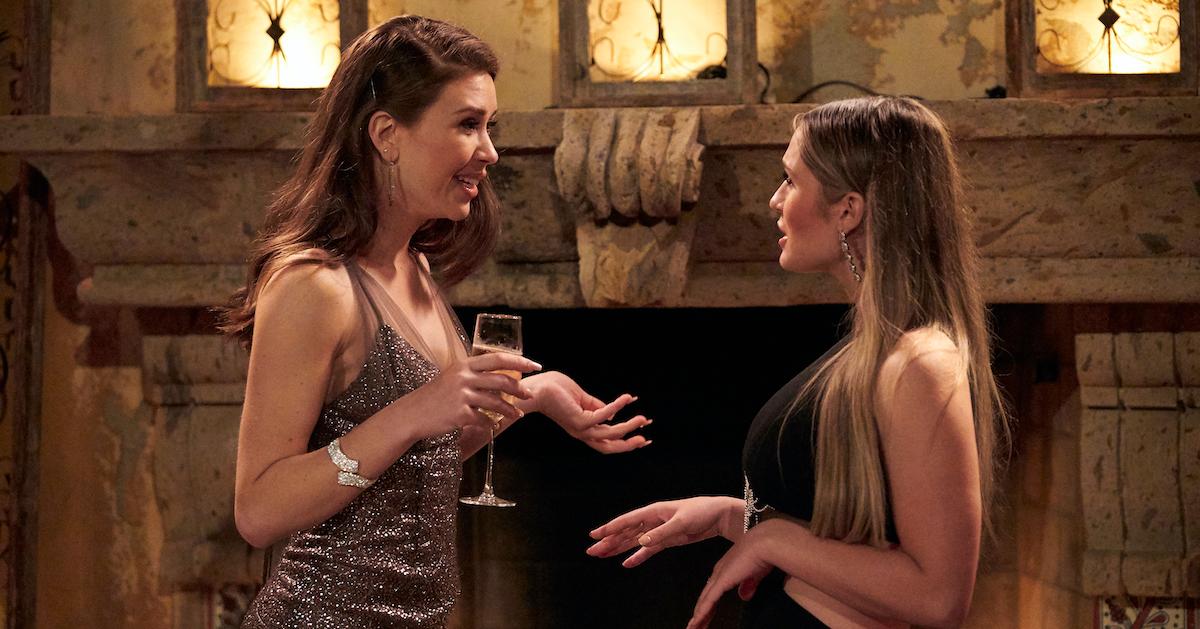 Gabby and Rachel Officially Split Up the Guys on 'The Bachelorette' (SPOILERS)
Spoiler Alert: This article contains spoilers for the July 25 episode of The Bachelorette.
During the first few episodes of The Bachelorette Season 19, leads Gabby Windey and Rachel Recchia got to know all of the guys. They initially chose to make rose ceremony decisions together, but things changed at the end of Week 3.
After two guys rejected Gabby by putting her down on a group date on the July 25 episode, the leads decided that they wanted to, once and for all, divide the men up.
Article continues below advertisement
Along the way, they had to make some tough decisions, and three guys even rejected Rachel's roses.
As it stands now, nine guys are officially going to pursue Gabby, while eight men are remaining on the show for Rachel. Who is left on The Bachelorette, and which lead are they pursuing? Keep reading if you need some clarity after the chaotic second rose ceremony.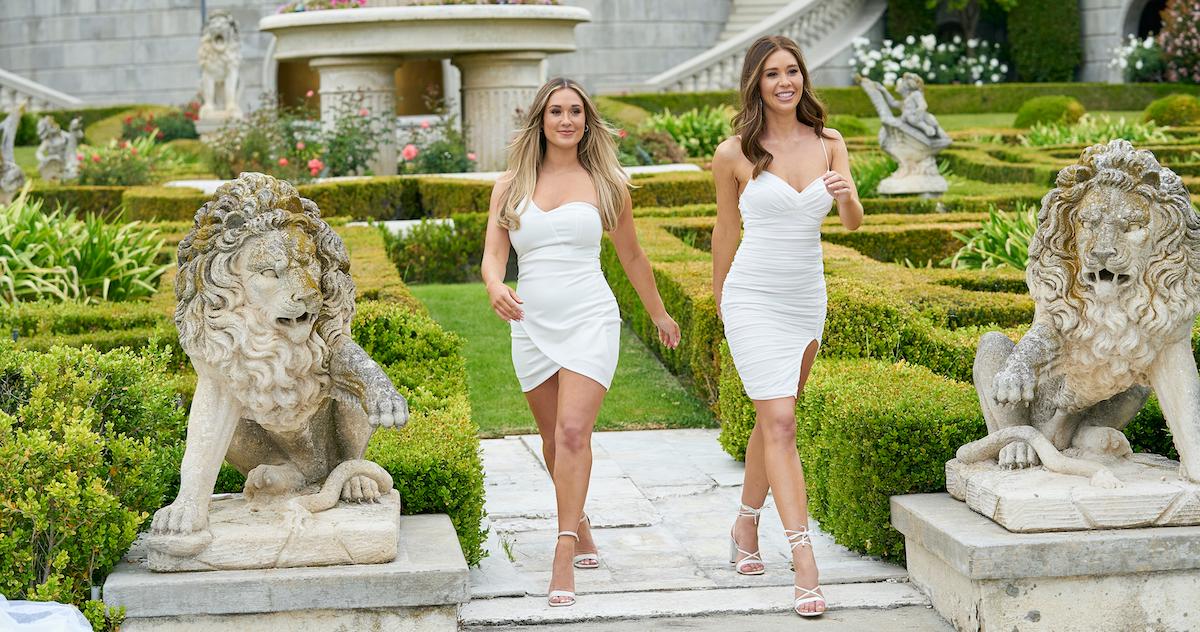 Article continues below advertisement
Who is left on 'The Bachelorette' Season 19?
During the tense second elimination ceremony, Termayne Harper, James "Meatball" Clarke, and Alec Garza all turned down Rachel's roses (and Gabby didn't decide to keep them around). Because Host Jesse Palmer took Rachel's unused roses away, it meant that only 17 guys stuck around instead of 20.
Who is still on the show? By accepting their roses from either Gabby or Rachel, the men agreed to pursue just one lead. However, a teaser for the rest of the season does indicate that one guy, (SPOILER) Logan Palmer, will look to shift his attention from Rachel to Gabby.
Gabby Windey's group includes nine guys on 'The Bachelorette.'
Prior to the second rose ceremony, Gabby had a successful one-on-one date with frontrunner Erich Schwer. She gave him the rose, so he waited alone in the living room while the rose ceremony took place.
During the awkward rose ceremony, Gabby handed out eight more roses. Her finalists include Erich, Mario Vassall, Quincey Williams, Spencer Swies, Jason Alabaster, Nate Mitchell, Johnny DePhillipo, Kirk Bryant, and Michael Vaughn.
Article continues below advertisement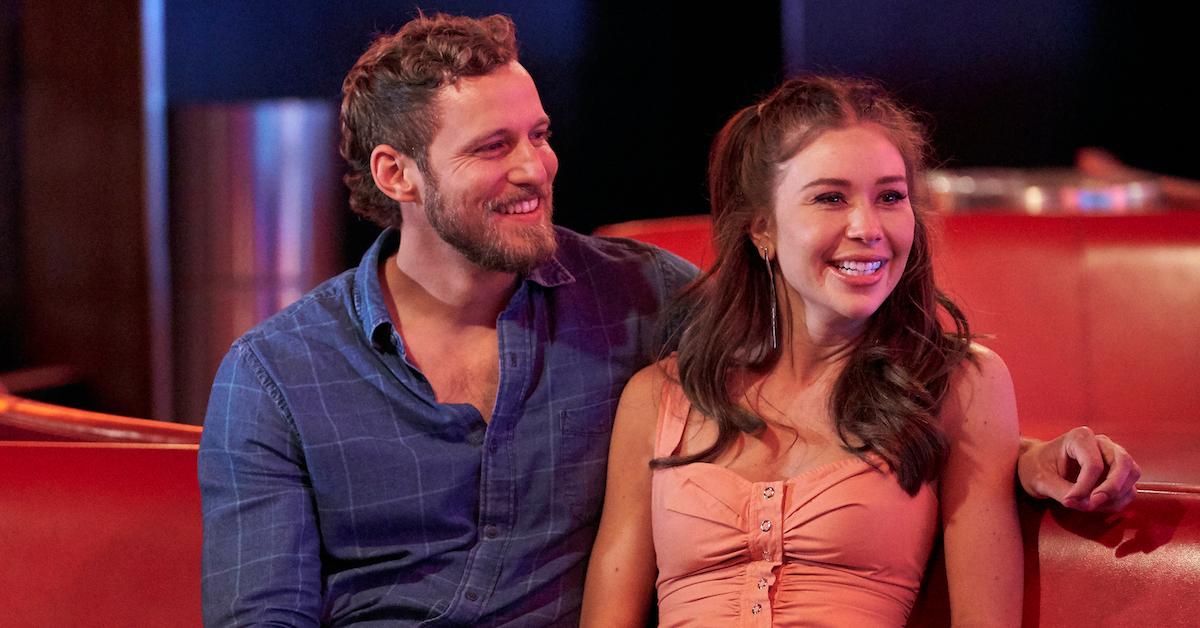 Rachel Recchia's group could get bigger if she decides to give Meatball another chance.
Before Gabby and Rachel officially decided to split up the group, the pilot had a home movie premiere date with Zach Shallcross. The two bonded over their shared experiences of going to airports to watch planes fly in and out as kids, and, unsurprisingly, Rachel gave the account executive a rose.
On the group date at SoFi Stadium, Rachel connected even further with Aven Jones. She gave him a rose as well (Gabby chose not to give out a rose on this date).
Article continues below advertisement
Aven and Zach waited outside during the rose ceremony, and six other guys eventually joined them. They are: Hayden Markowitz, Tyler Norris, Tino Franco, Logan Palmer, Ethan Kang, and Jordan Helman.
Though Rachel and her group of eight guys celebrated at the end of the episode, there's a chance that her set of suitors may grow in the next week. The third week officially wrapped up with Meatball, who rejected Rachel's rose, asking for a second chance.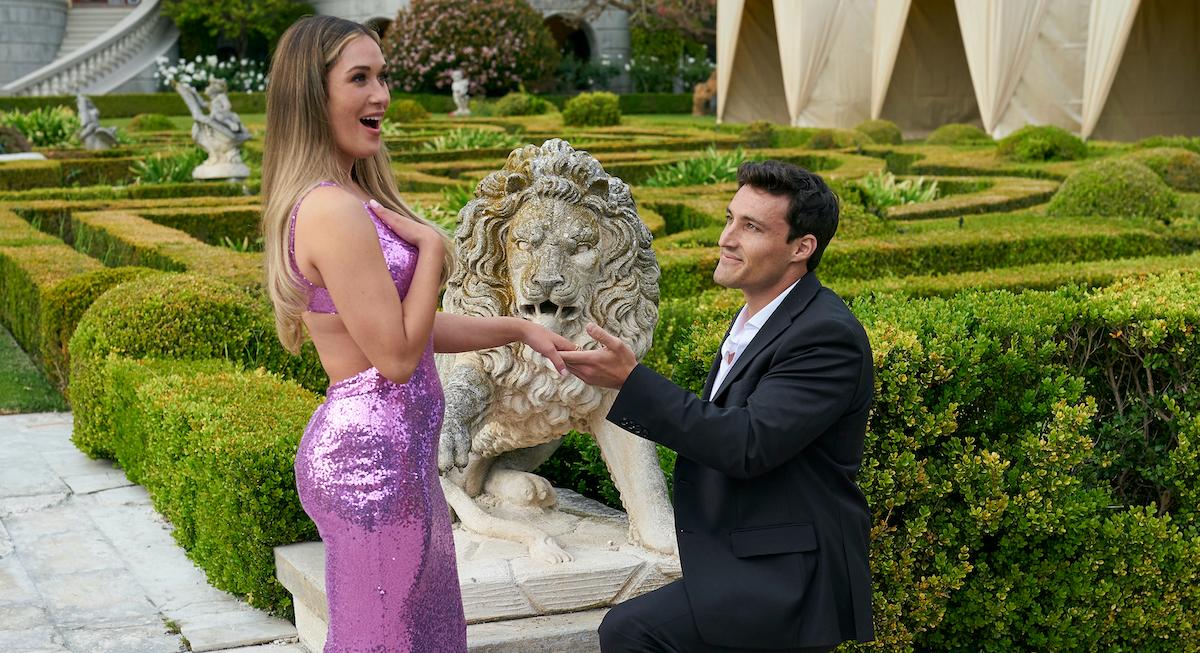 Based on a teaser for the next episode, it does appear as if Meatball will get to continue on the show — which would mean that Rachel and Gabby would each be dating nine guys.
New episodes of The Bachelorette air on Mondays at 8 p.m. ET on ABC. You can also stream the series on Hulu.