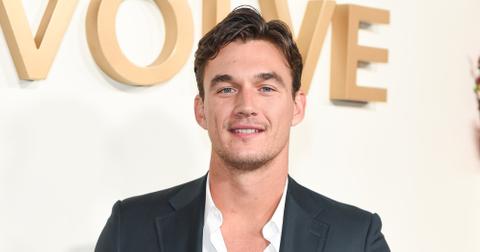 Tyler Cameron Is Single(ish) and Ready to Mingle
By Sara Belcher
Former Bachelorette contestant Tyler Cameron has become everyone's favorite second choice. After being sent home heartbroken on the finale of Hannah Brown's season, everyone instantly fell in love with Tyler.
But while we're all in love with him, Tyler's making it clear that "love" is not his priority right now. Since the season aired, he's been openly mingling as much as he can, so it can be a little hard to keep track of who he's been seeing. To make it easier, here's everyone Tyler has been dating.
First came Hannah Brown.
We all watched as Tyler competed on The Bachelorette for Hannah's heart, and we all were devastated when she chose cheating, lying Jed Wyatt instead of Tyler. And after she found out that Jed had a girlfriend back home before coming on the show, Hannah then had the guts to ask Tyler out on a date again.
The pair went out (on the same day that Tyler also went on a date with Violet Benson), but it seems that's where their relationship ends.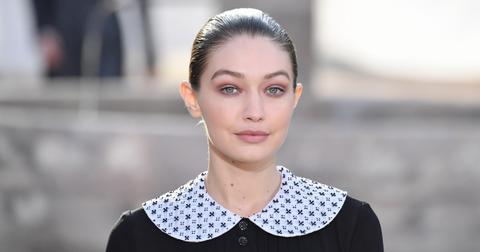 Tyler then dated Gigi Hadid.
While Gigi Hadid was in an in-between phase with Zayn Malik (who, unfortunately, she's back together with), Tyler slid into Gigi's Instagram DMs and the pair were an item for all of two months. But it was a heavy two months, with Tyler attending Gigi's grandmother's funeral with her and even looking for apartments in Gigi's neighborhood in New York City.
If you asked Tyler about it, though, he would adamantly deny that they were a thing, claiming they were just "friends." Yeah, OK, buddy.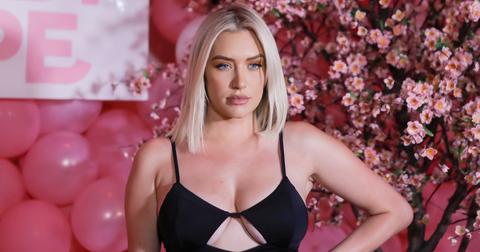 Then he was with Stassie Karanikolaou.
Tyler is wasting no time while he's single — and honestly, we don't blame him. It wasn't long after he and Gigi were confirmed to be over that Tyler was spotted kissing a mysterious blonde. Surprise, surprise, it's Kylie Jenner's BFF, Stassie Karanikolaou.
Like Tyler's done with the rest of his recent flings, he hasn't confirmed if he and Stassie are (or were) really dating, so it's probably safe to say that things aren't too serious between them. But they were both at David Dobrik's recent party together.
But he still made a pass at Jennifer Garner.
Tyler has no problem shooting his shot, even if the celeb he's Insta-flirting with is way out of his league. While Gigi and Stassie are two pretty notable celebrities on Tyler's dating roster, he decided that Jennifer Garner should be next.
Jennifer shared the LinkedIn/Instagram/Twitter/Tinder meme, showcasing four different shots she would post on each. One of her followers commented that he would switch the Instagram and Tinder photos (which, tbh, he was right), and Jennifer jokingly responded, "Shoot, is THAT why no one swipes?"
As though his spidey-senses were tingling, in comes Tyler with his first move.
"I'm still swiping right," he replied to Jennifer. And in typical "nobody asked you" fashion, Jennifer has neither replied nor liked his comment. Last we heard, Jennifer was taken, so maybe Tyler should've kept his comment to himself.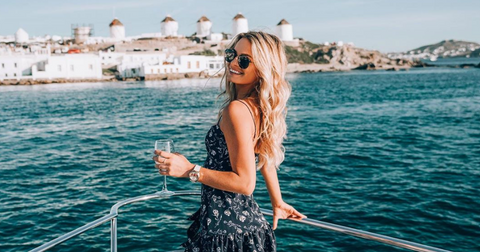 But Tyler was also spotted with Juliette Porter in Miami.
Just before the Super Bowl, the model was seen with Siesta Key star Juliette Porter, according to US Weekly.
"They seemed like they were having fun," a source told the outlet. Tyler was also with his fellow Bachelor Nation bros Peter Weber, Jason Tartick and Blake Horstmann.
After Hannah Brown's season of The Bachelorette ended, Juliette apparently slid into Tyler's DMs, tweeting her fellow co-star "I dmed [Tyler] it's not going well."
It's unclear if Tyler's still seeing Stassie, as well. Again, this probably doesn't mean anything, but Tyler's clearly not looking to settle down right now.