Gigi Hadid and Tyler Cameron Aren't Together Anymore — but Maybe They Never Were?
Are Tyler Cameron and Gigi Hadid still together? Tyler makes it sound like the pair have split, but maybe they weren't dating in the first place.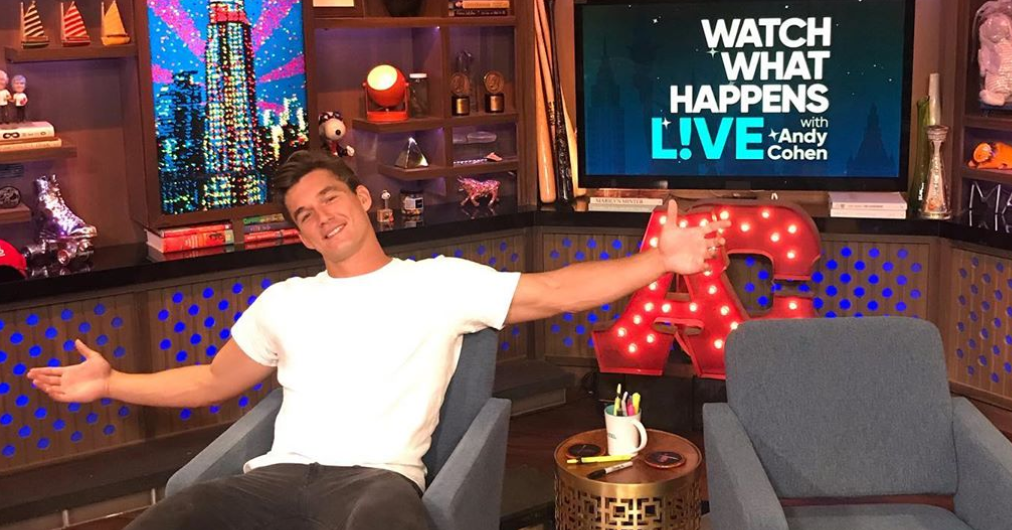 It really shouldn't come as a surprise that a man who's best known for a show where one person dates 33 people at a time has a very unclear relationship status. Bachelorette finalist Tyler Cameron has been rumored for months to be dating supermodel Gigi Hadid. That is, until he flat out said he "may be" single on air.
Article continues below advertisement
So are Tyler Cameron and Gigi Hadid still together? 
In an appearance on Watch What Happens Live, The Masked Singer guest Jenny McCarthy jokingly asked Tyler if he was single. To which he said, "I may be single."
I'm sorry, Tyler — WHAT?!
This would align perfectly with his consistent insistence that the two are "just friends." This could have always been the case, but we're not really ready to accept that answer.
Article continues below advertisement
What are the deets on Tigi?
It's been rumored all summer that the two were an item. Between sleepovers and apparent vacations, to Tyler attending Gigi's grandmother's funeral with her, we were ready for them to put a ring on it and have a Vegas-style wedding, basically.
But the two have refused to make any of it actually official. While they continuously went on dates, and Tyler even looked for an apartment in her NYC neighborhood, there were no social media posts or confirmation from either party to fuel our wishes. (Tyler did decide to move to a different NYC neighborhood than Gigi, but even in a city as big as NYC, it's still a small world.)
Article continues below advertisement
On Sept. 24, Tyler said in an interview with Entertainment Tonight that the two were just friends. "I mean... that's just where we're at," he said "Our relationship doesn't need to be public. She's good people, she's an amazing person, and we're just keeping it friendly." In the same interview, he also said he had a girlfriend, so really it sounds like he's never known what the two of them are.
Article continues below advertisement
Wasn't Tyler seeing Kristina Schulman?
We don't know anymore. Tyler was seen on an apparent date with Bachelor in Paradise alum Kristina Schulman at Catch in Los Angeles (you know, while he was dating Gigi). Apparently, that event was just a sponsored lunch, but it wouldn't have been surprising if it was a date, considering how many other people Tyler's been seeing at the same time.
Yeah, that's right, Tyler hasn't kept his eyes on just Gigi since they started seeing each other. In July, Tyler was invited to drinks with Bachelorette co-star Hannah Brown, and the same day he got drinks with Hannah, he was spotted on a lunch date with influencer Violet Benson. (Can we get a 'Yikes.')
Violet obviously noped right out of that sticky love-pentagon immediately, and just three days later he was spotted again with Gigi. From there, it's all been unclear.
Whether he's the one stringing her along, or vice versa, we don't know. But now that they live close, it's hard to imagine they're actually done seeing each other — even if he wants to keep claiming they're just friends.