This French Comedian Tried — and Succeeded — in Crashing Paris Fashion Week
French YouTuber and comedian Marie S'Infiltre crashed the Chanel runway at Paris Fashion Week, leaving Gigi Hadid to pull her off the runaway.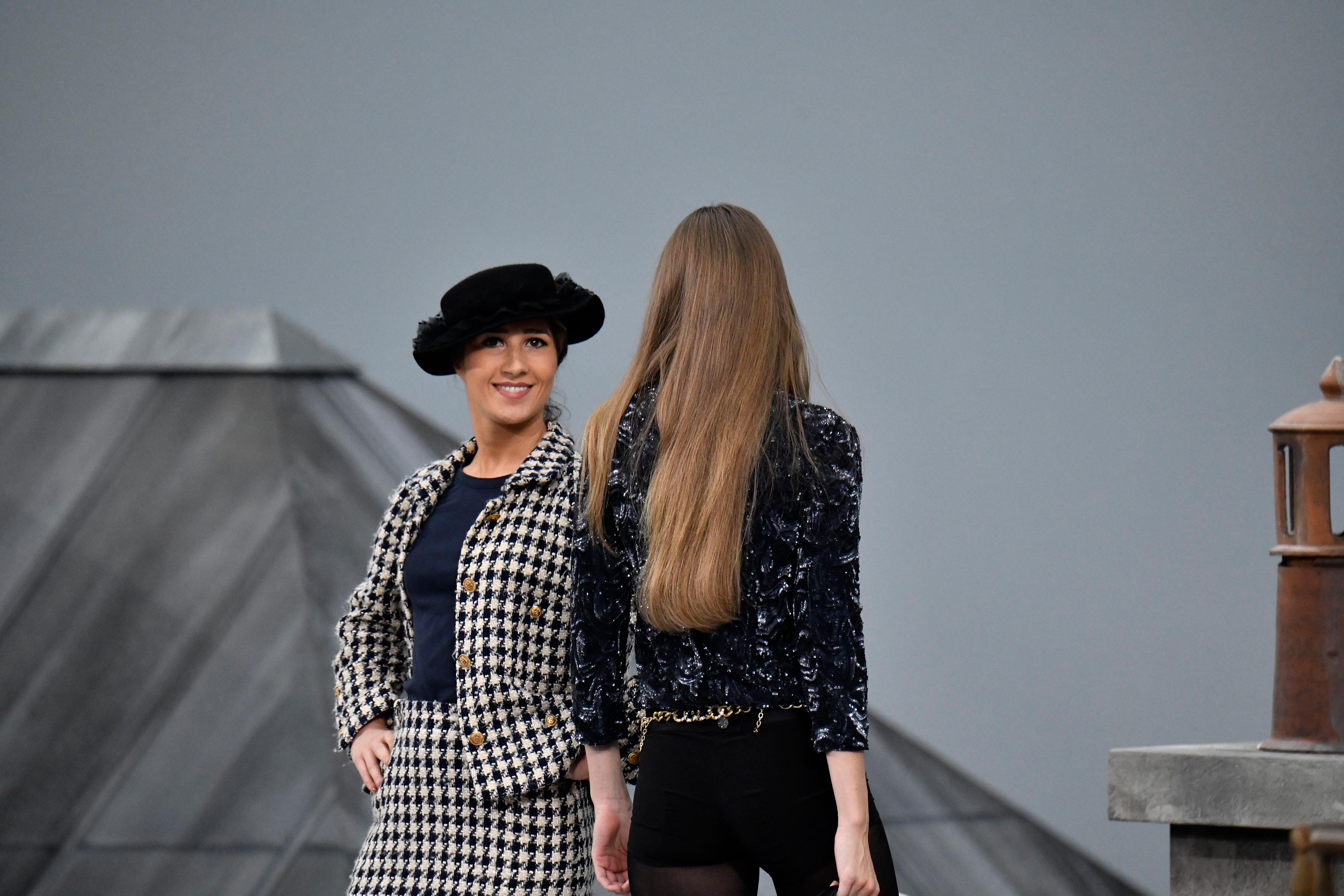 The Chanel S/S 2020 show at Paris Fashion Week got a surprise of its own when an audience member climbed up on stage and started strutting her stuff with the rest of the models.
Article continues below advertisement
The videos went viral on Twitter, where you can watch Marie blend in with the models and security try — and fail — to locate her among the others. Dressed in a black and white Chanel ensemble (that is definitely not from this season), the "Chanel Crasher" marches along as though she's been doing it her whole life.
Gigi was finally the one to escort her off the stage, but not before the comedian drew massive internet attention. The model looked less-than-pleased about the whole fiasco, considering security probably should've gotten to her first. We don't think the two will become BFFs after this one.
Article continues below advertisement
So, who is "Chanel Crasher" Marie S'Infiltre?
Marie, whose last name is actually Benoliele, is a comedian and YouTube personality who tries to "reveal the COMIC REALITY that is hidden in the news," according to her YouTube channel, where she has over 200,000 subscribers. She's best known for her satirical comedy, mostly making fun of the French bourgeoisie in her videos, and also runs her own one-woman show.
Article continues below advertisement
Her most viral video was from 2017, when she attended a Marine Le Pen rally. She spends the video talking to supporters about their political views and seems to sympathize with the National Front party. Until the end, when she climbs onto the stage and gives the entire crowd two middle fingers before being escorted by security off stage.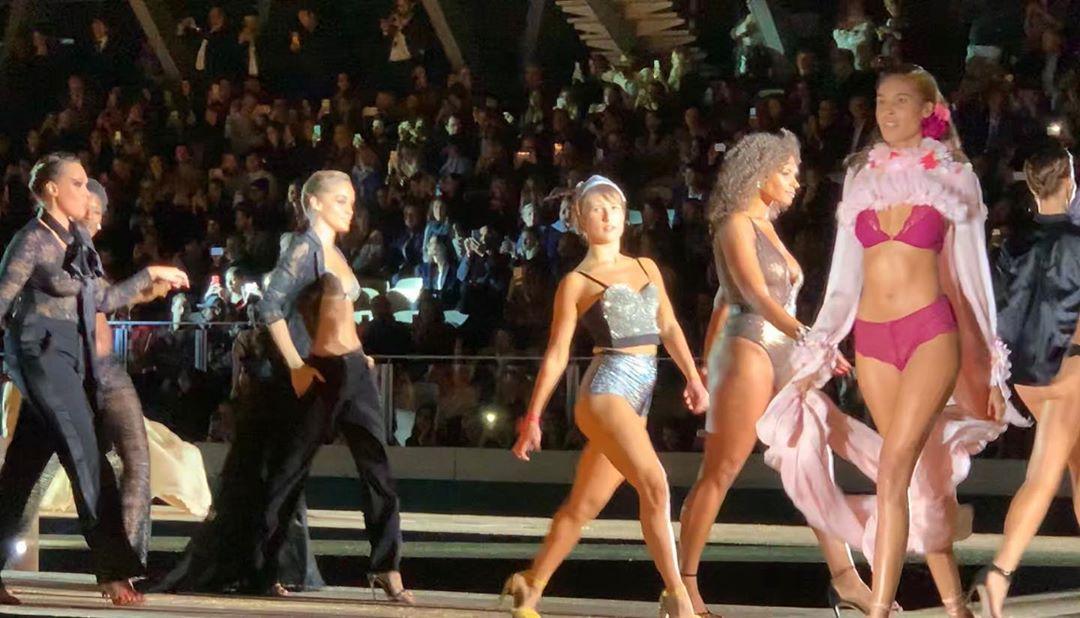 Article continues below advertisement
Within the first 48 hours, the video racked up over four million views on Facebook, with many viewers finding her stunt hilarious against the far-right nationalist group. In an interview with Buzzfeed News, she said: "My approach has never been political, I want to show that all interests have a ridiculous comic potential."
This isn't the first time she's done this
Just the previous week, Marie infiltrated an Etam show at Paris Fashion Week. After her infamous Chanel infiltration, she posted on Instagram: "Le défilé étam c'était walou à côté," translating to "The Etam runway was nothing in comparison."
Article continues below advertisement
Marie's gotten herself into some hot water.
While a lot of Marie's videos are mocking the system, she also made a similarly controversial video at France's Gay Pride in 2018. In the video, she dons a "La Manif Pour Tous" flag, representing an anti-gay group in France. While Marie has frequently made other videos that are anti-homophobia, she drew a lot of controversy for this video.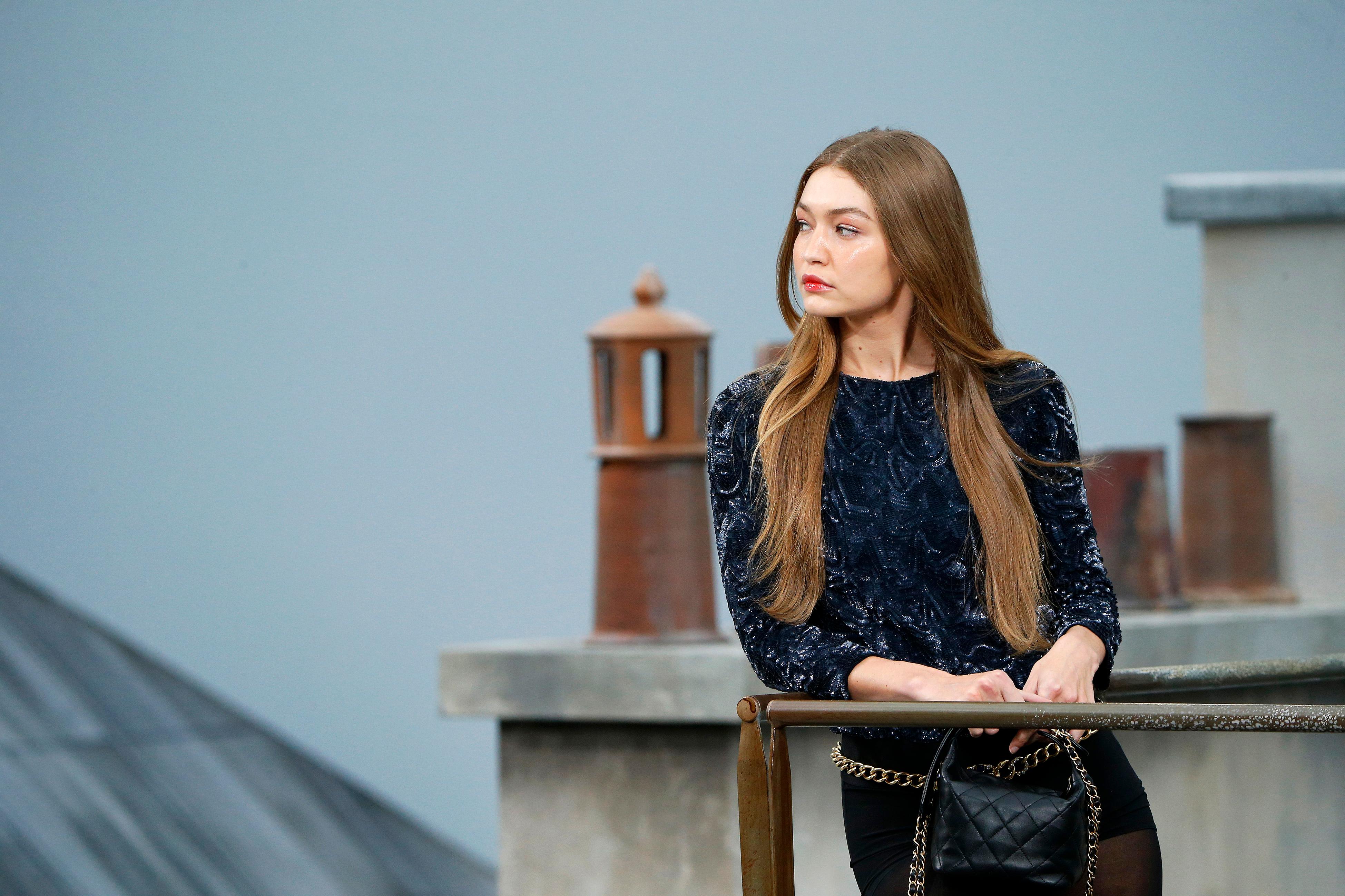 Meanwhile, Gigi Hadid is still with Tyler Cameron. 
Gigi is still currently dating former Bachelorette finalist Tyler Cameron, even with her busy fashion week schedule. The pair have entered a very public relationship following Cameron's departure from The Bachelorette.
Their relationship follows Hadid's very public breakup with Zayn Malik and Tyler's relationship with Hannah Brown.