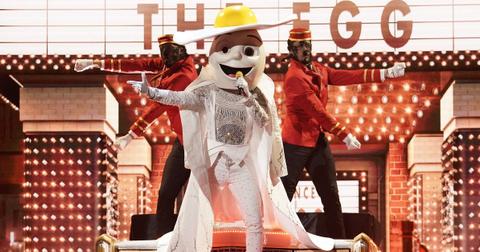 Who Is Still Left on 'The Masked Singer'? — Plus, Winner Predictions
By Amber Garrett
With Season 2 of The Masked Singer underway, already a few celebs have been unmasked, but we still have many mystery singers whose identities are still unknown.
If you need a refresher on who has yet to have their identity revealed, take a look at the remaining cast below. Then help us predict who will win the competition and become the last singer to unmask!
Here's who is left on The Masked Singer:
1. Black Widow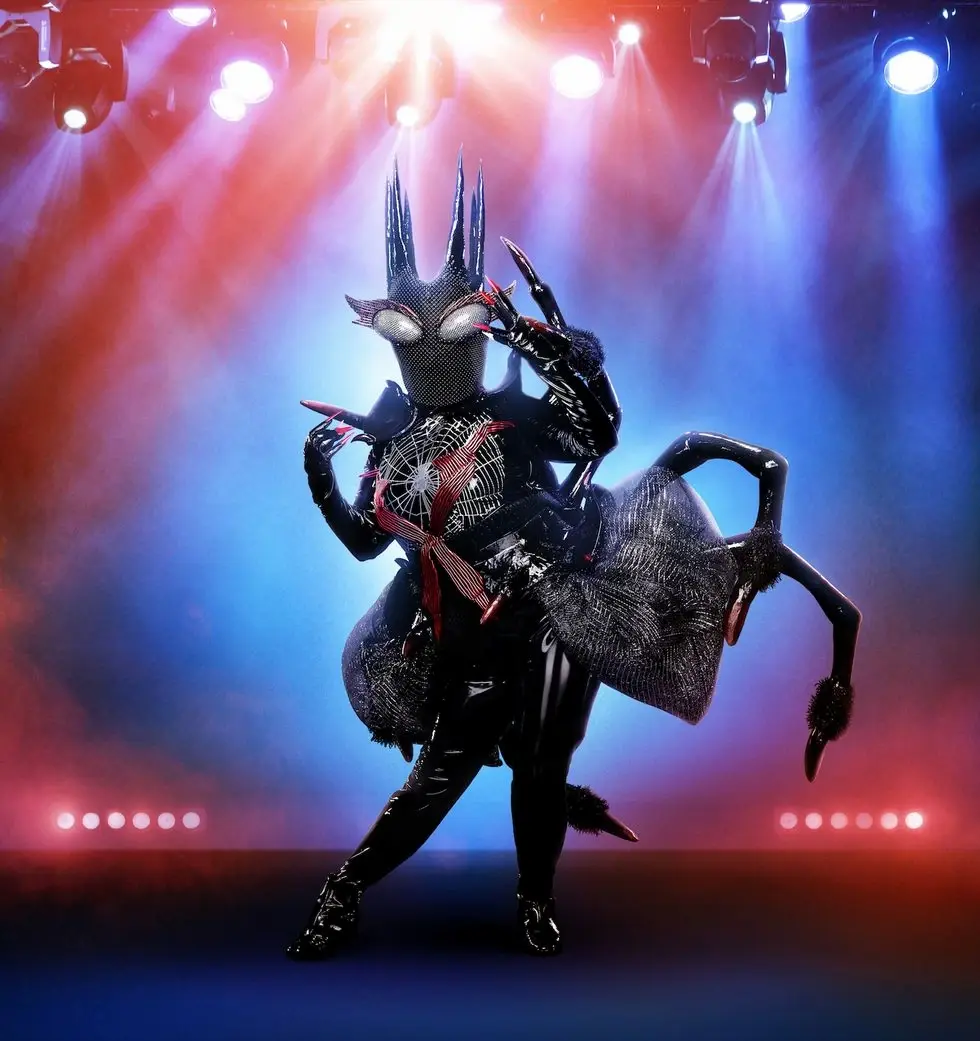 Black Widow took the stage for the first time tonight and she can sang. Like "sure, I'll take on a Whitney Houston classic, no problem!" sang. We think she'll go far... and we're pretty sure we know who she is. Let's just say, she could have easily inhabited The Raven costume donned by Ricki Lake last season!
2. Flamingo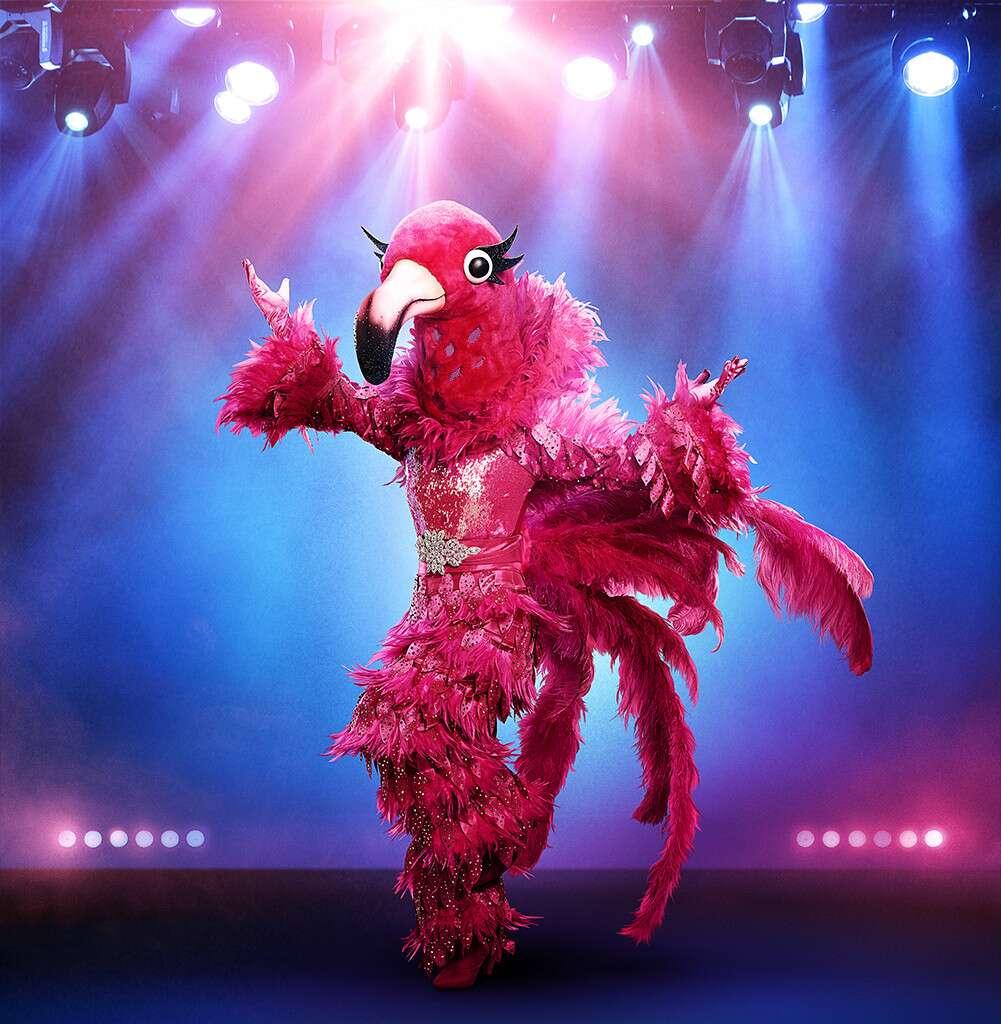 Flamingo is another vocalist who took the stage tonight and has the chops to stick around a while. Our early guesses are Demi Lovato or Adrienne Bailon. Although the latter denied it on a recent episode of The Real, past contestants have lied. (Looking directly at you, Joey Fatone!)
3. Butterfly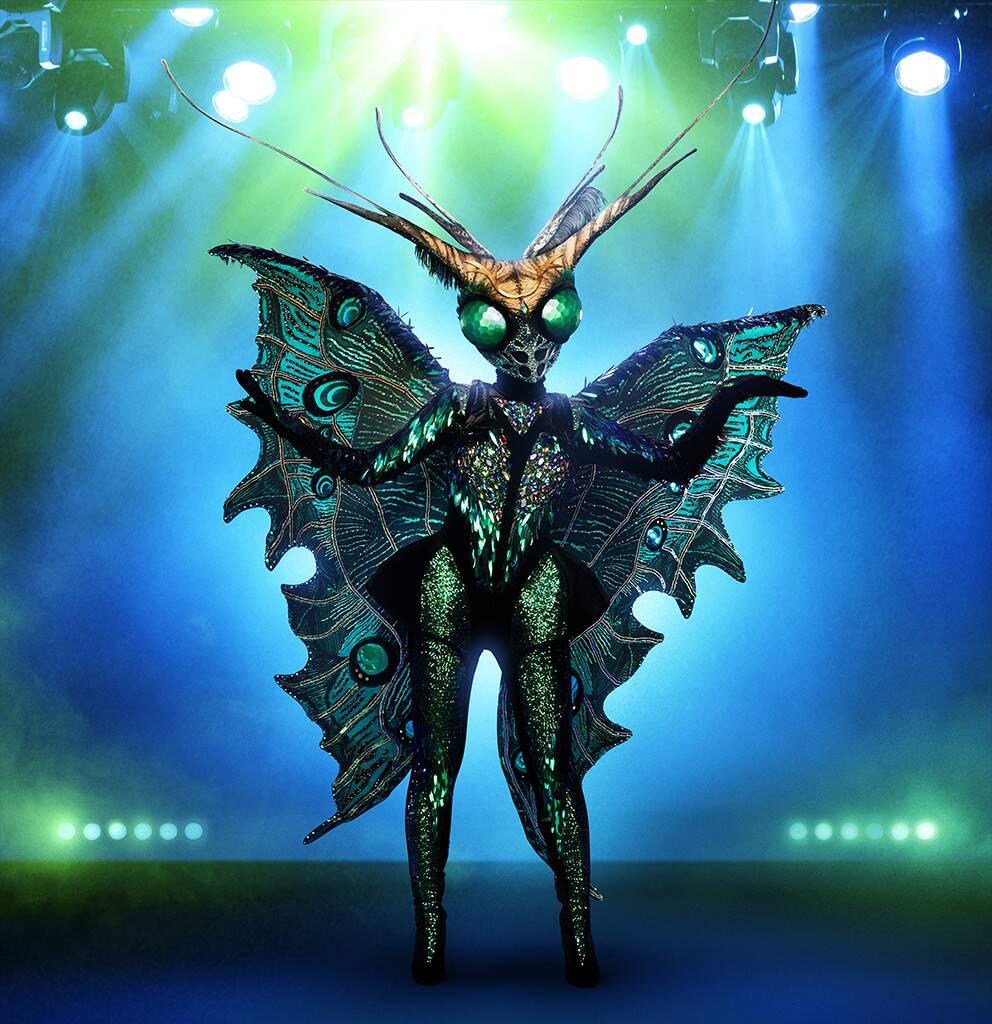 The Butterfly performed in the premiere, and her rendition of "Bang Bang" has people guessing vocal powerhouses like Fantasia, Michelle Williams, and Keke Palmer. We expect her to stick around a while.
4. Thingamajig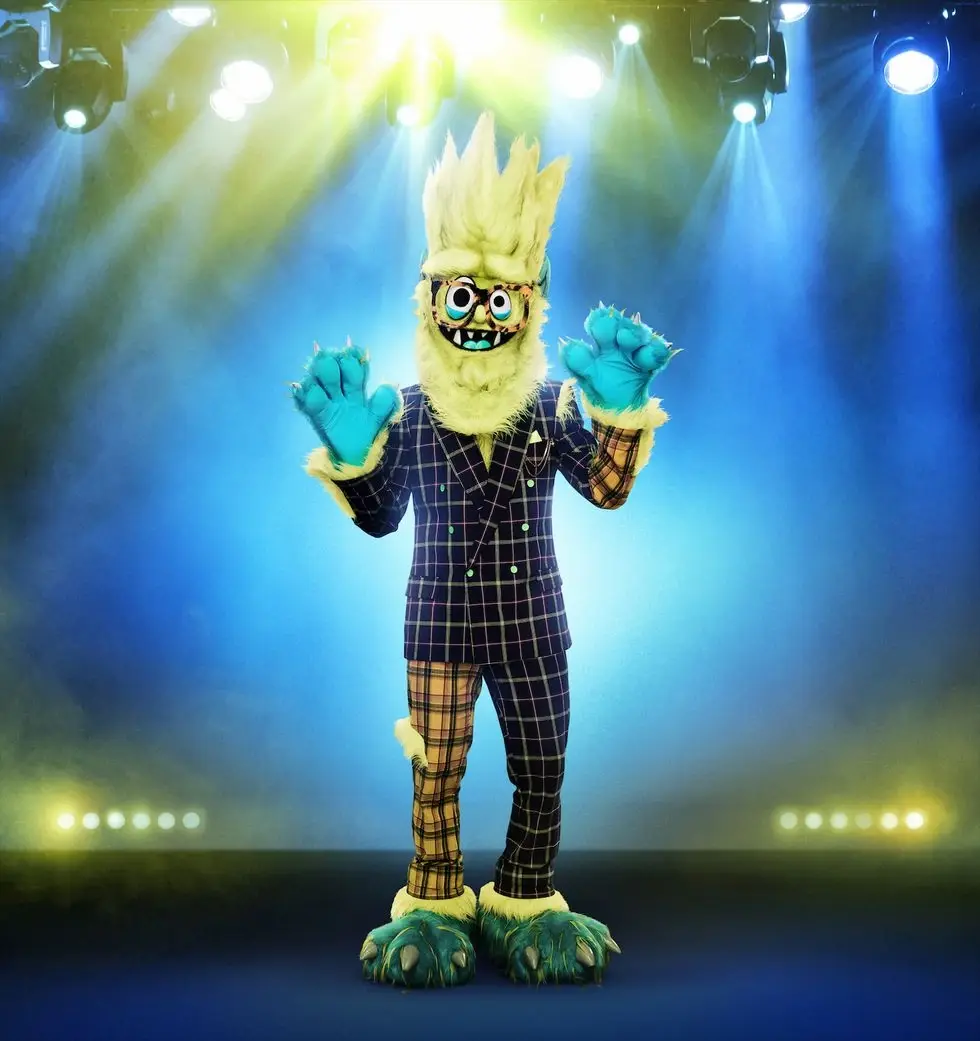 Thingamajig rocked our socks off in the season premiere, and we're pretty sure the man behind the mask is Indiana Pacers point guard Victor Oladipo. And he's honestly super talented as a vocalist, so if he's looking for a career change, he may be able to pull it off. We expect him to stick around a while.
5. Ladybug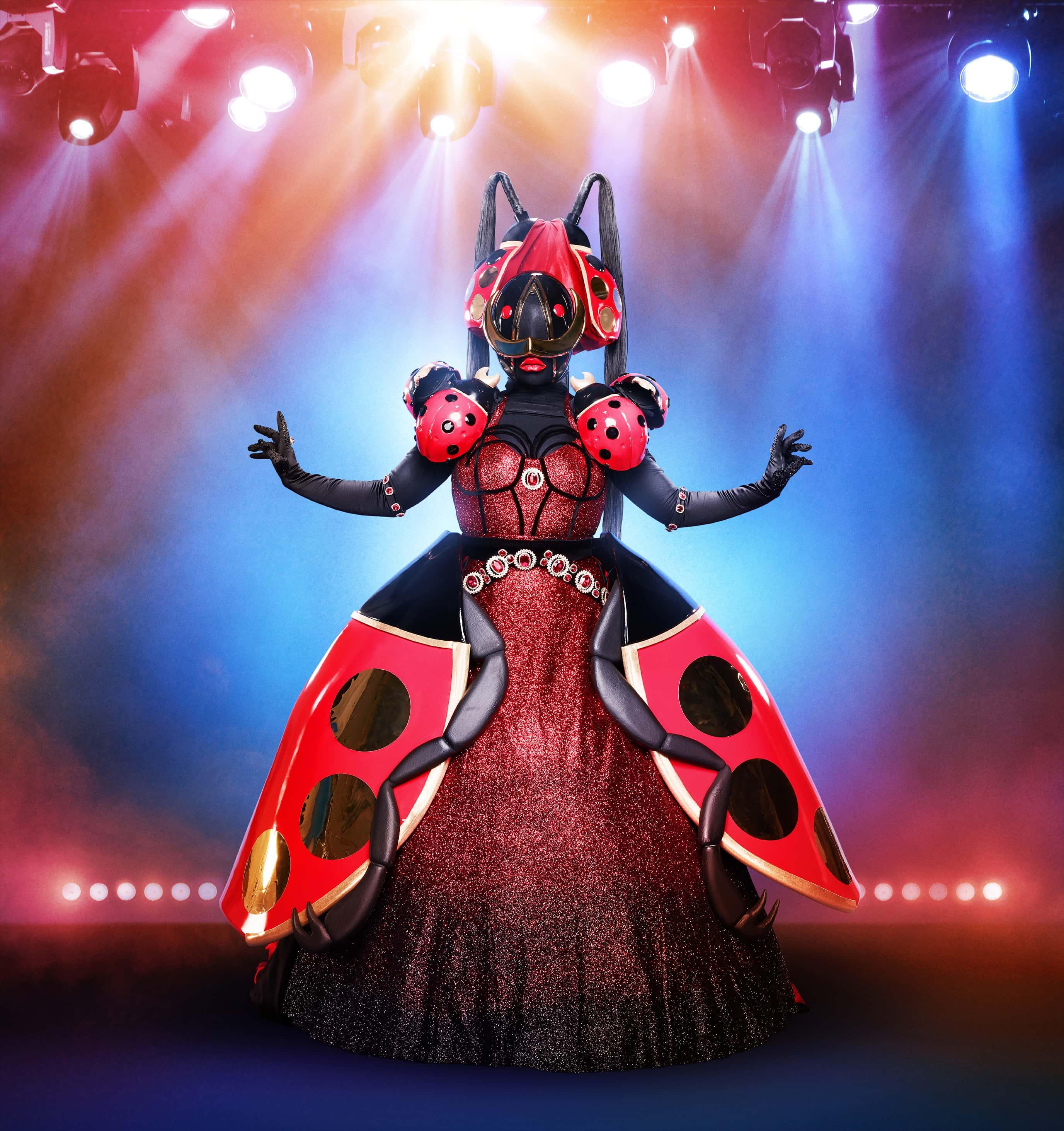 Ladybug debuted in the season premiere and sang "Holding Out for a Hero" by Bonnie Tyler. She was fine, but didn't wow the audience and found herself in danger of being eliminated, though she won out over Ice Cream in the Smackdown. We wouldn't be shocked to see her go home midway through the season, and she's probably a long-shot for the finals.
6. Tree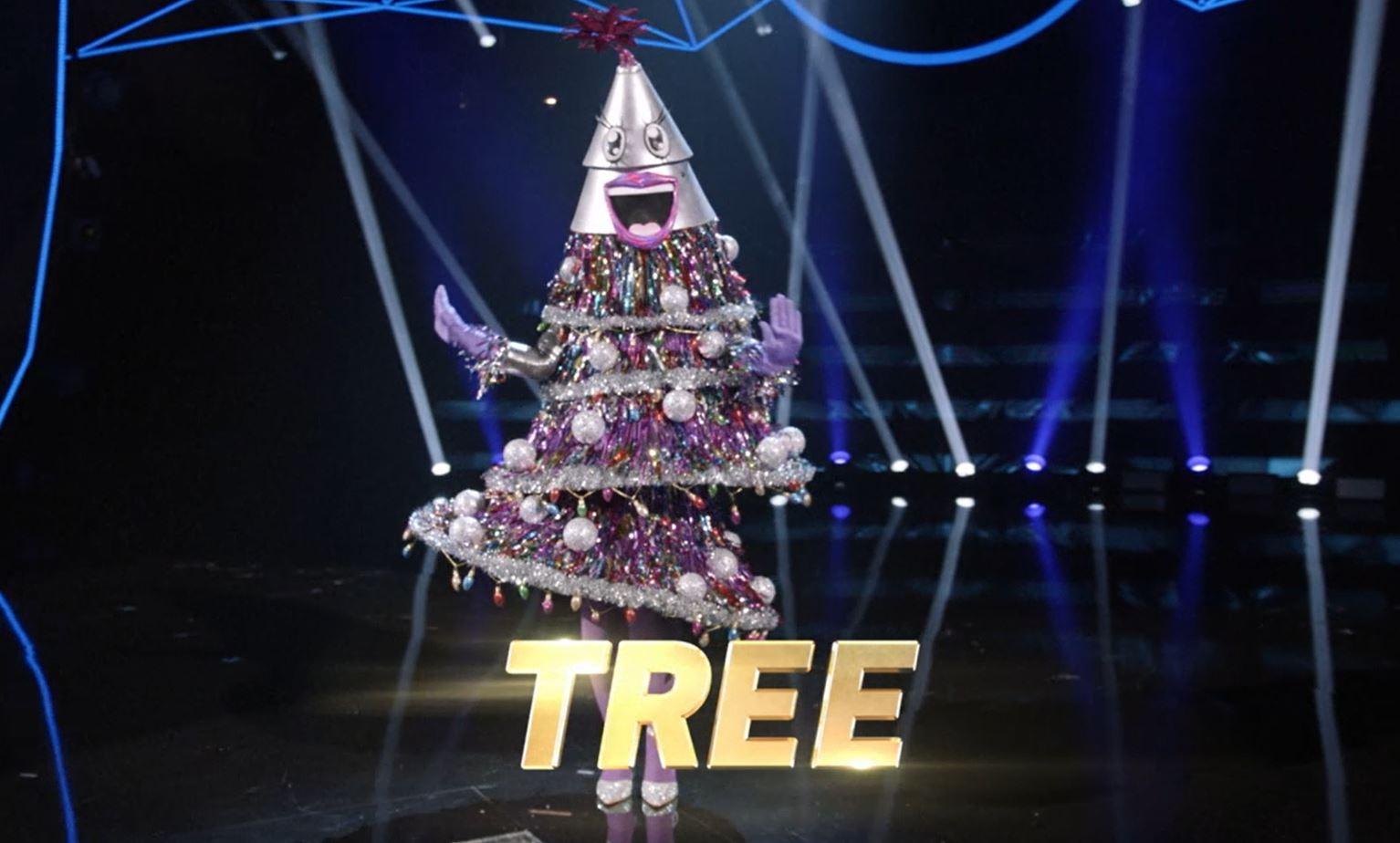 The Tree proved herself a capable singer on the season premiere, performing "High Hopes" by Panic! at the Disco. While she won her round against Ice Cream, he was hardly tough competition, so Tree may get cut down by stronger singers as the season progresses. She could surprise us, but she doesn't seem like finalist material.
7. Rottweiler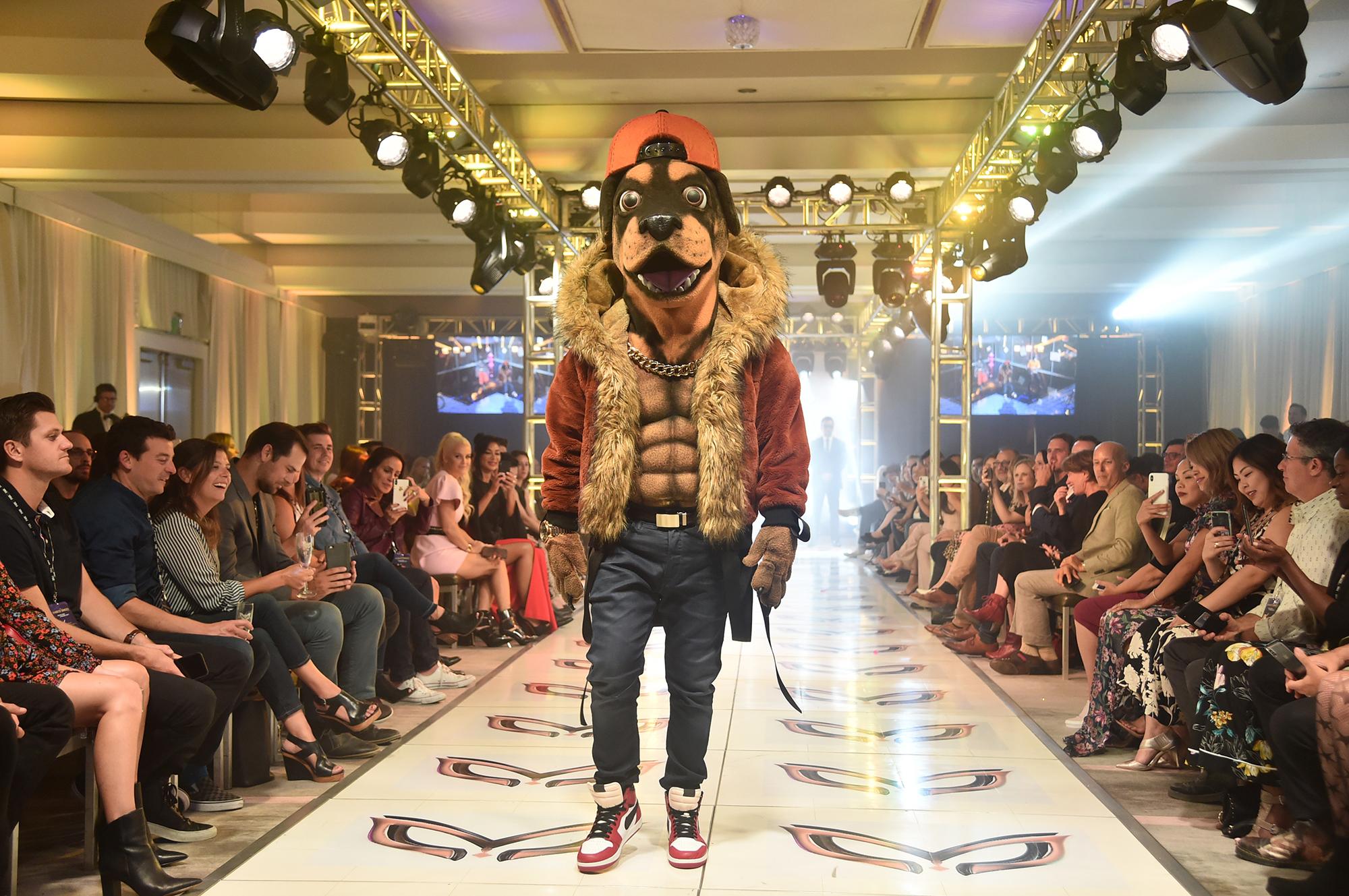 Rottweiler may dress like a rapper, but he served up some real soul on the season premiere, singing Maneater by Hall & Oates. We definitely need to hear more before we assess his chances of winning, but he looks good to stick around for a while.
8. Leopard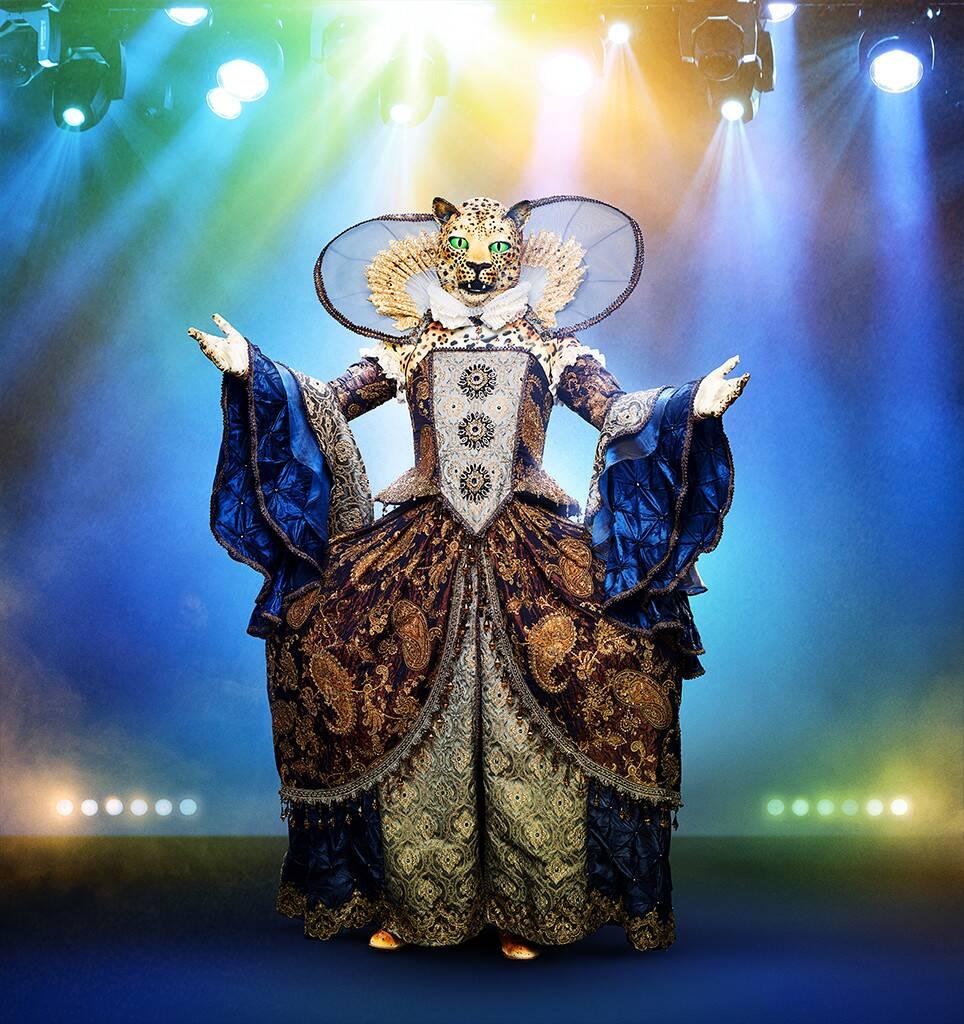 After hearing The Leopard sing, we know they're a guy and not a bad singer, but also not great. They were in danger tonight, so they may not survive too much longer.
9. Flower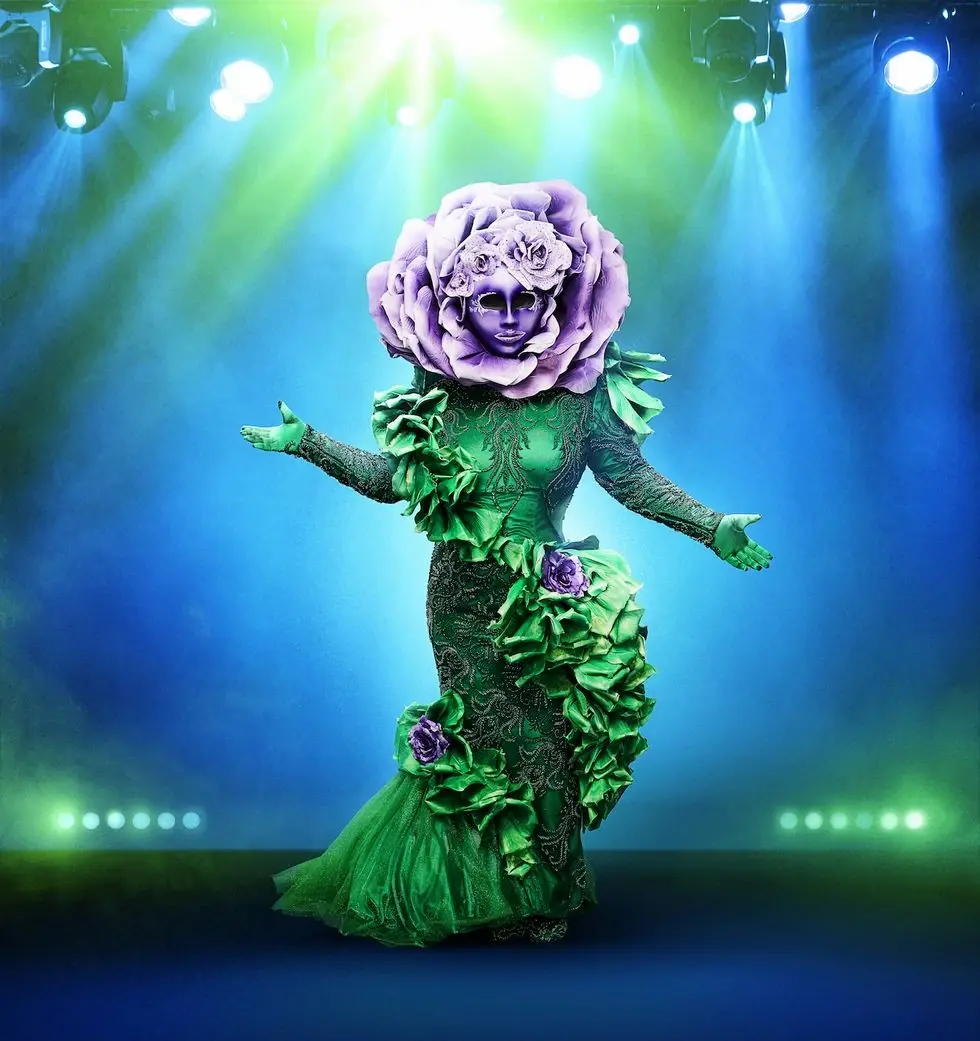 Based on the early clues, a lot of folks think The Flower is Mayim Bialik, and if so, we know she has a lovely voice, though not quite the caliber we've heard from singers like The Ladybug and Thingamajig. We'll see after next week if she has the chops to stick around.
10. Penguin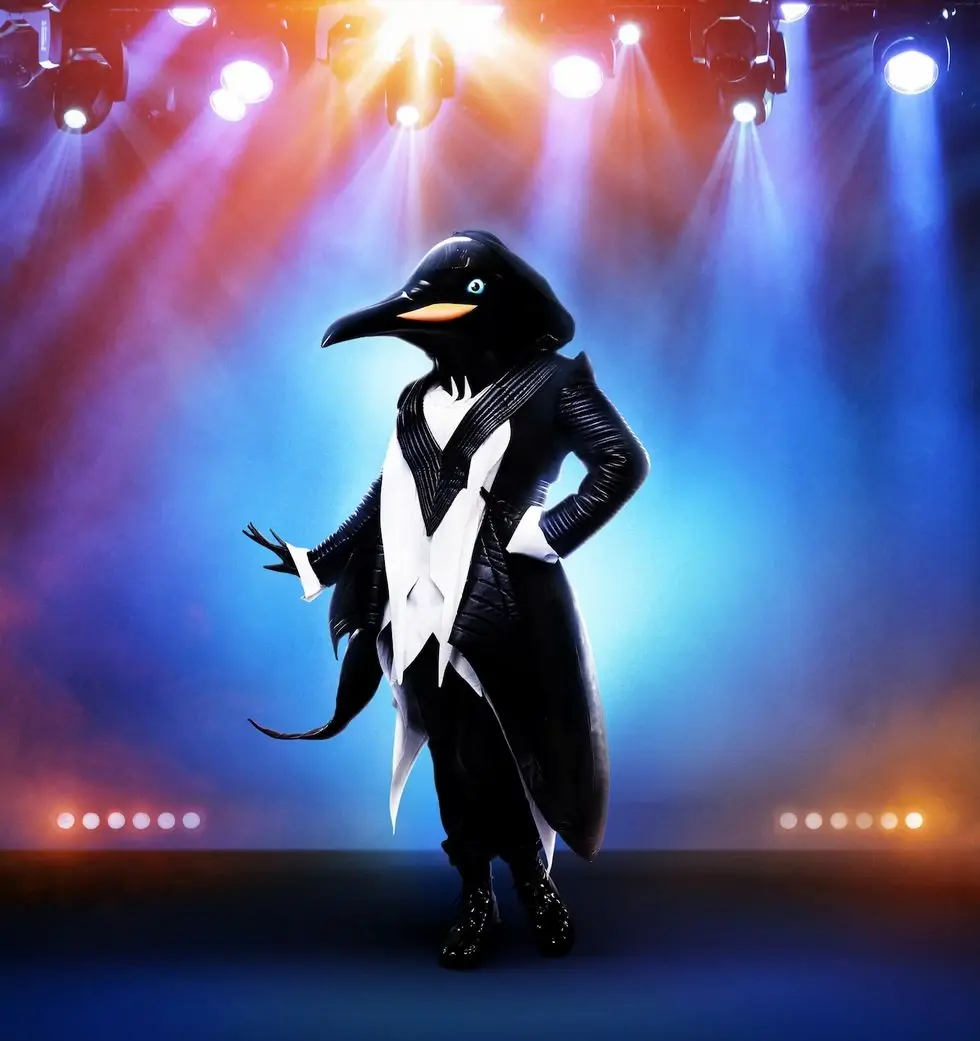 Early guesses for The Penguin include Paula Abdul, Pink, and Katy Perry, with a couple long-shot guesses of Janelle Monae, Lady Gaga, and Sia. The fact is, until she opens up her beak and sings, we won't have any idea whether she has the chops to stick around.
11. Fox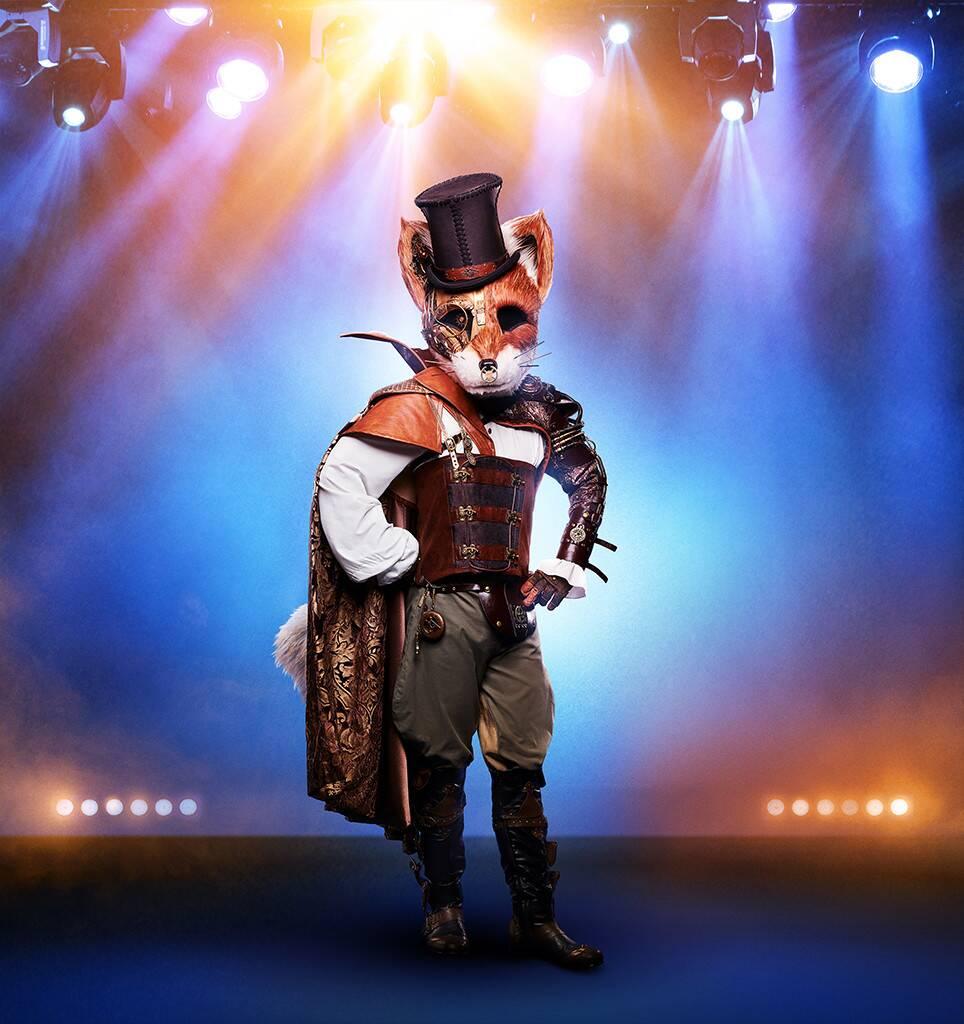 People think someone from the Marvel Cinematic Universe or another superhero franchise is donning The Fox costume. Guesses include Jeremy Renner and Bradley Cooper, who play Hawkeye and Rocket respectively and both have dipped their toes into the music world. He'll show off his vocals next week for the first time.
12. UNMASKED: Egg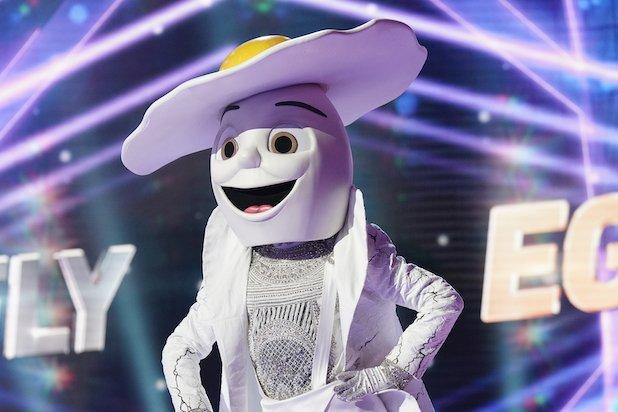 Egg was the first singer to get unmasked, revealing him to be figure skater and commentator Johnny Weir — just as we suspected. Honestly, we thought his rendition of Lady Gaga's "Just Dance" was pretty good, and we're bummed we won't get to see more of his sparkly Fabergé performances.
13. UNMASKED: Ice Cream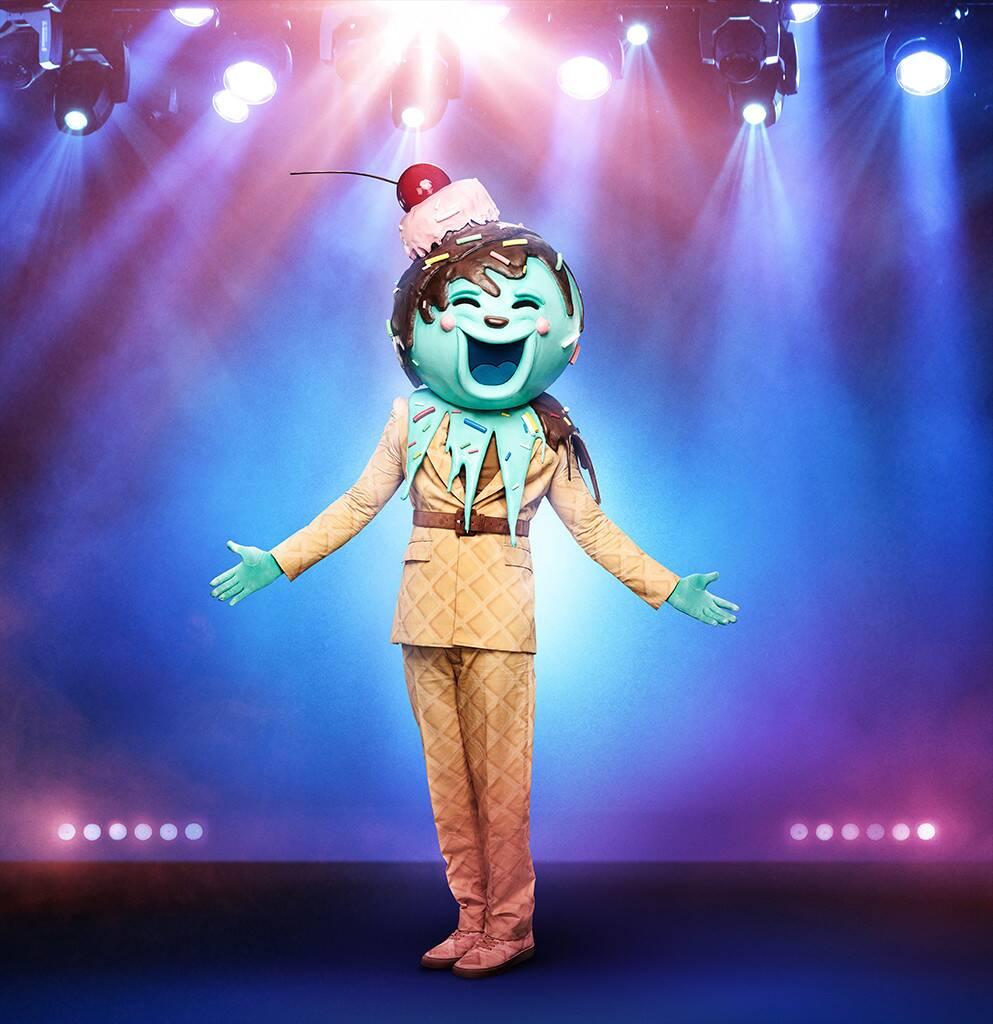 At the end of the season's first episode, Ice Cream was revealed to be YouTube and Twitch sensation Ninja! This one totally threw us, mostly because we had no idea FOX was hip enough to follow Twitch streamers! However, fans on Twitter seemed to immediately know Ninja was hiding underneath that scoop of mint chip.
14. UNMASKED: Panda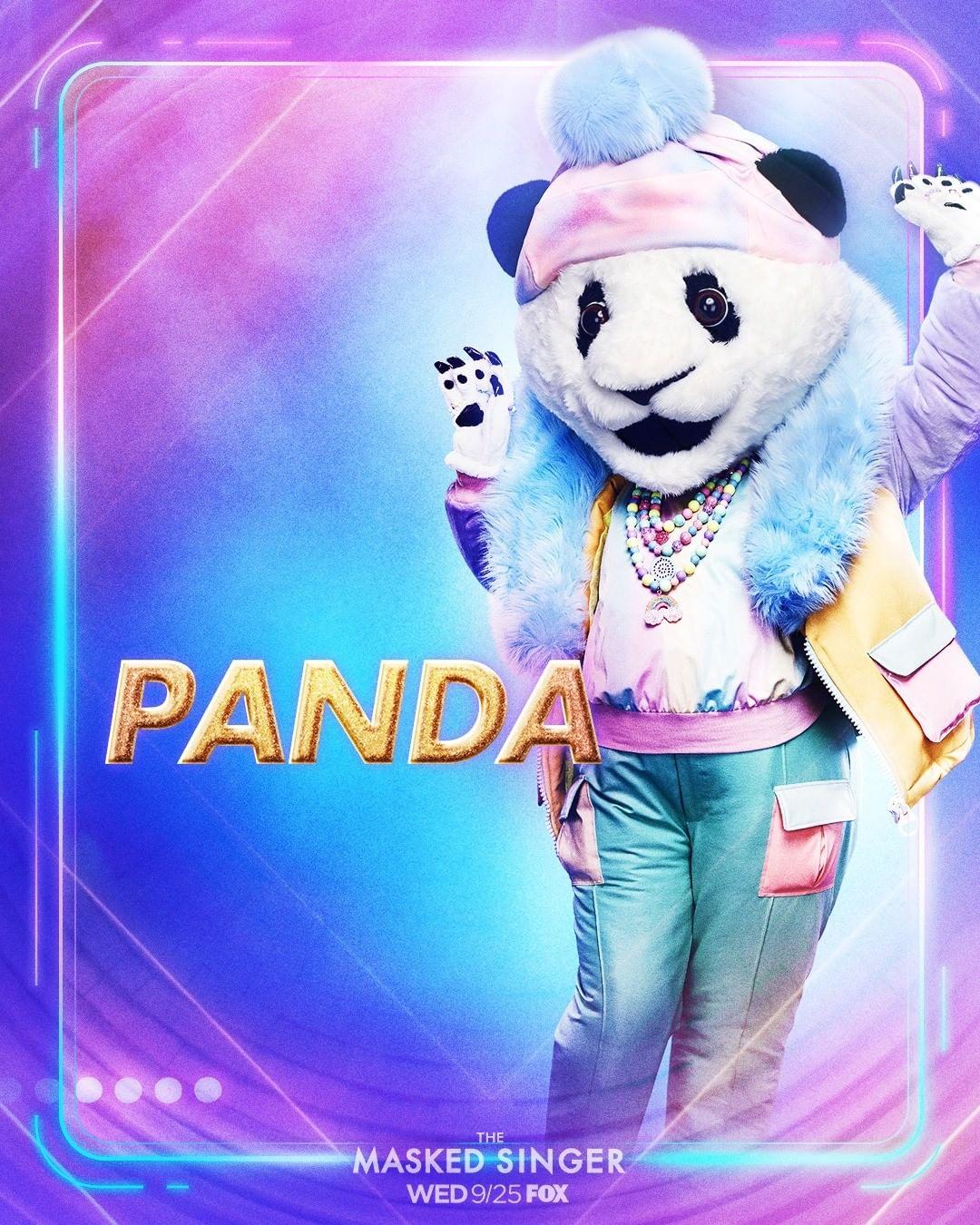 Panda performed for the first time tonight, and after losing the smackdown against The Leopard, she was revealed as boxer Laila Ali.
15. UNMASKED: Eagle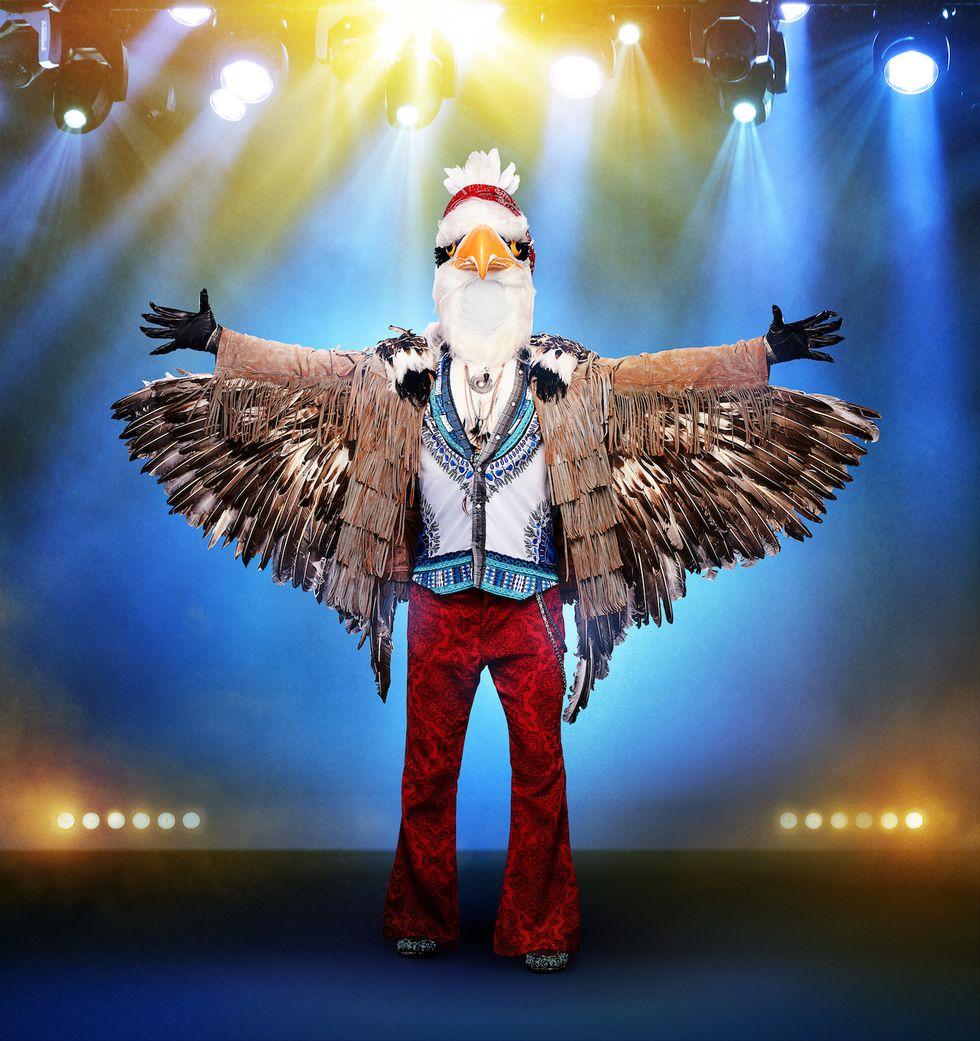 Wow, color us shocked and shook by this one. While the costume and early clues pointed toward a total rocker — Bret Michaels, Kid Rock, maybe even country legend Willie Nelson. We were WAY off. Eagle unmasked on October 10, revealing himself to be none other than... Dr. Drew Pinsky?! We're FLOORED.
16. UNMASKED: Skeleton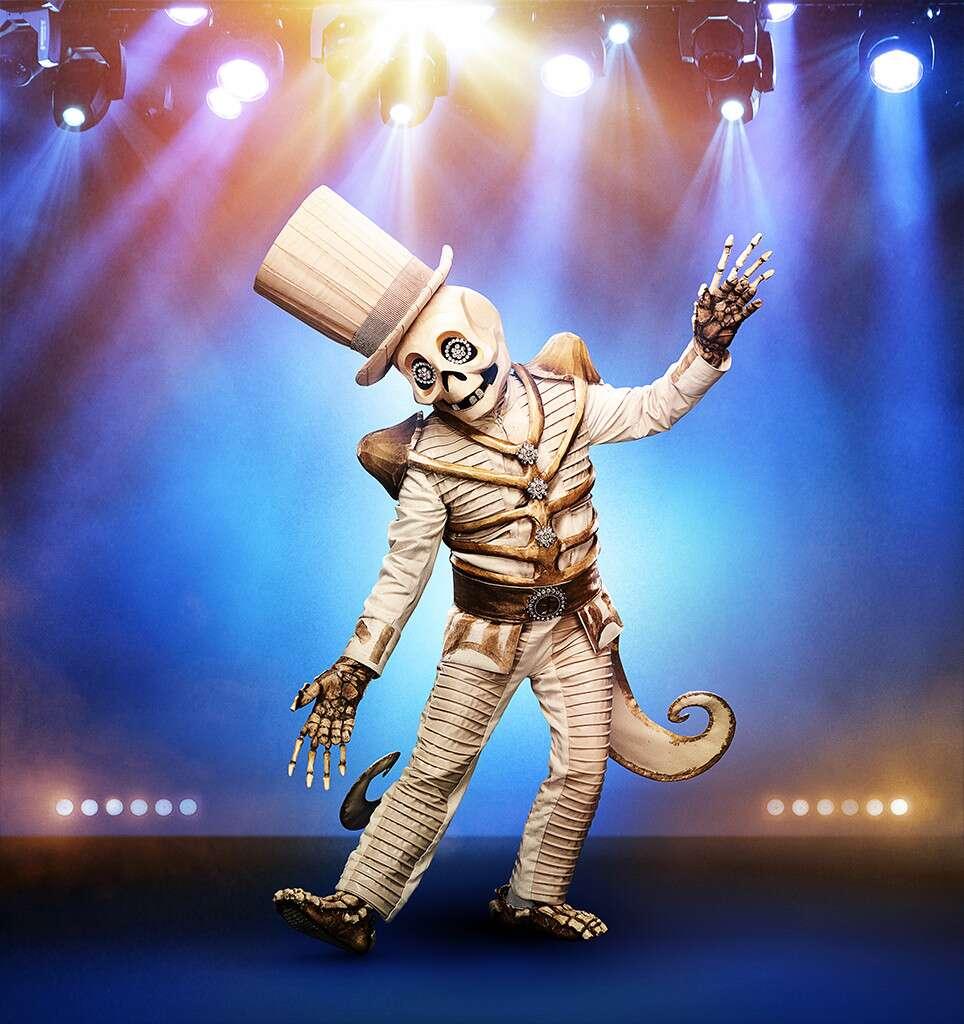 The clues in week four pointed Jenny (and us) to Paul Shaffer, and we got to confirm that when he was unmasked and eliminated.