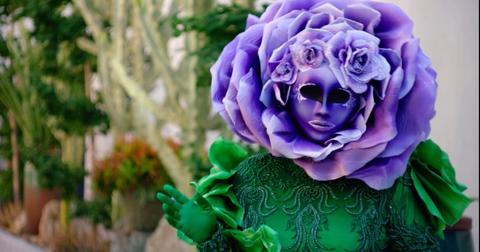 Who Is the Flower on 'The Masked Singer' Season 2? Clues Point to [SPOILER]
By Anna Quintana
Clues surrounding her identity have been released by the FOX series, and fans are convinced they know exactly who is rocking the floral getup.
And TBH, we are pretty sure they are right.
So, who is the Flower on The Masked Singer?
First, let's take a look at all the clues. "I blossom in every field I plant myself in and I am here to branch out yet again," the mystery celeb revealed before adding, "I am going to put my petals to the metals and make the other singers wilt."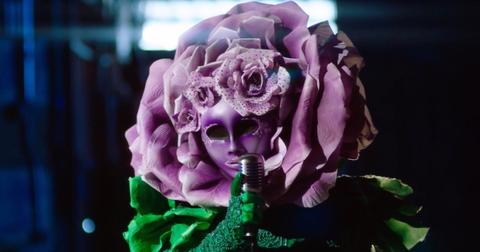 There were also the numbers 314, which eagle-eyed viewers noticed, associated with the Flower. Interesting...
Fans are convinced the Flower is Mayim Bialik!
Not only did the actress get her big break in the TV series Blossom, but she also has a doctoral degree in neuroscience — if that isn't the definition of "blossoming in every field I plant myself in," we don't know what is.
Plus, there is the number 314, which also happens to be her character Amy's apartment number on The Big Bang Theory.
And let's not forget that Mayim's first major acting role was as the young CC (aka Bette Midler) on Beaches, so we know she has pipes.
There is even a video of her singing "Beautiful" by Christina Aguilera and it's pretty impressive. Check it out below.
However, some fans are worried figuring out the identity of the costume was too easy.
"For me it seems too obvious, and I keep saying it. Unlike most of the celebrities, this guess is more obvious than other masks... even than last year, and Fox said the clues were going to be harder," one fan wrote on reddit. "Does anyone think the Flower looks like Mayim? Or any other celebrity? If you look at the flower's nose... it seems to be sloped downward, whereas Mayim... has a [flatter] nose... now I'm really a bit confused."
Who else can the Flower be?
One clue that seemingly does not fit with Mayim — unless she has a need for speed we don't know about — is her "petal to the metal" reference, which has some fans convinced the undercover singer is actually NASCAR beauty Danica Patrick.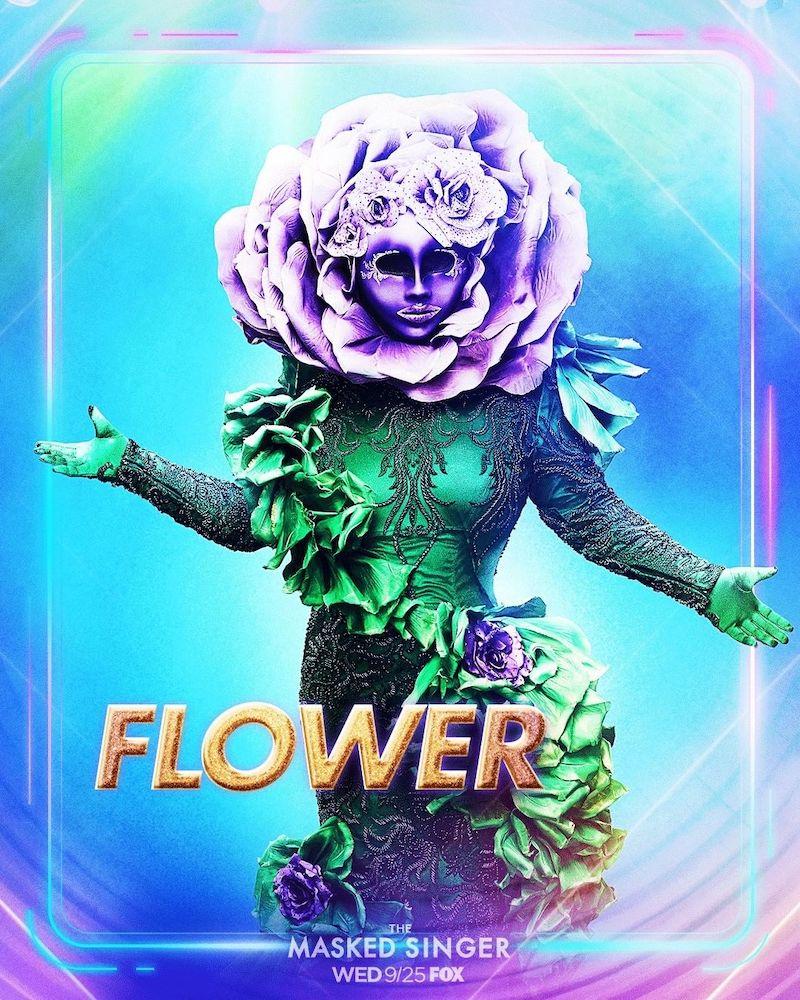 "On the show The Masked Singer — the person disguised as a flower gave a clue about 'Petal to the metal' — so maybe it's Danica," one fan tweeted. Another simply added, "Masked Singer flower. I don't know who you are but I know who you are not — DOLLY Parton, Reba MCENTIRE, or Cher. These voices are distinct."
Other honorable mentions go to Vanessa Williams — since they teased the Flower with a "beauty and grace" caption on Instagram, seemingly pointing to pageant roots — and even Bette Midler herself.
Who do you think is under the Flower mask? Watch The Masked Singer Wednesdays at 8 p.m. EST on FOX.