The Mystery Cast for 'The Masked Singer' Season 2 Is Out, and We Already Have Guesses
The mystery cast for 'The Masked Singer' Season 2 is out and we're already gathering spoilers on the secret identities of this year's contestants.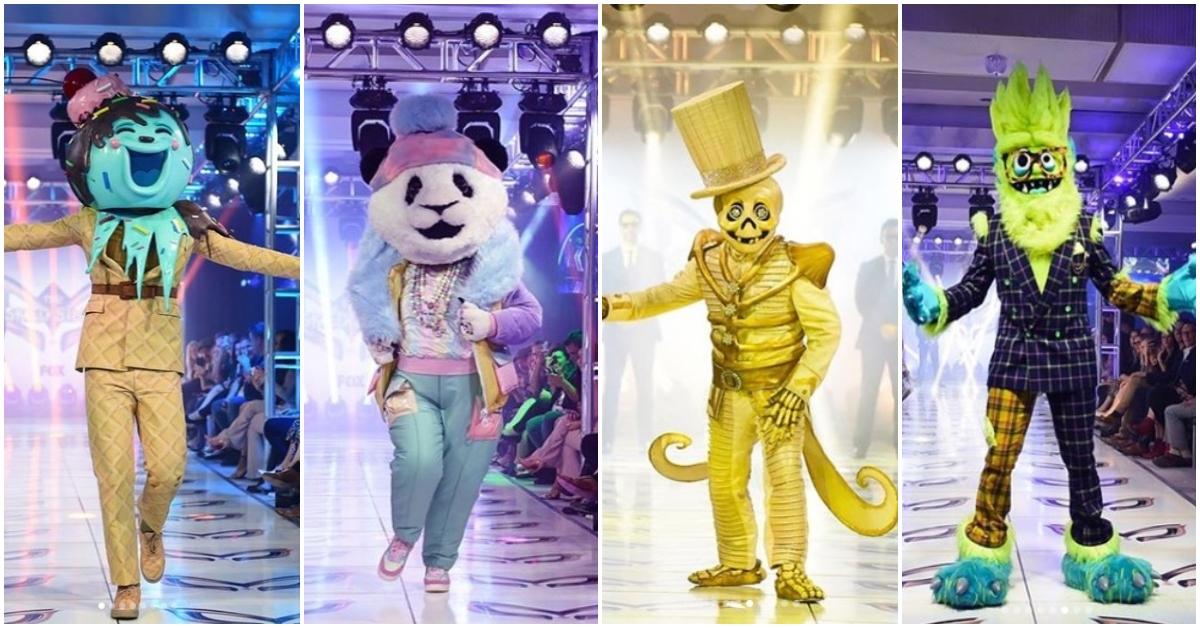 Last year's singing competition sleeper hit, The Masked Singer is soon to be back on the air with a new crop of mystery celebrities showcasing their vocal talents in inane costumes to obscure their identities. However, as was the case last season, there are already a few potential spoilers that might lead us to discover their identities before they're unmasked.
Article continues below advertisement
Who are the contestants of The Masked Singer Season 2? Spoilers!
First, let's get the secret identities out of the way. A few of this year's 16 players — up from 12 contestants in Season 1 — chose some super weird identities.
Their personas, revealed in a sneak peek on Sunday, Sept. 15, were as follows:
Article continues below advertisement
Article continues below advertisement
Another set of clues for the cast this season refers to their collective accolades, which are as follows:
140 films
22 Broadway musicals
22 gold records
20 platinum records
6 multiplatinum records
31 Billboard No. 1s
19 Emmys
10 Grammys
3 Walk of Fame stars
10 lifetime achievement awards
Between them, they also have 15 marriages and 8 divorces.
Article continues below advertisement
The internet has already made some educated guesses about who the singers are.
The consensus seems to be that Flower is Mayim Bialik, for a couple reasons. She talks about blossoming, which could refer to being a gigantic rose, or to her show in the 1990s, Blossom. The number 314 also seems like a clue that points to the actress, because 314 happened to be the apartment number of her Big Bang Theory character, Amy.
Article continues below advertisement
Another contestant a lot of people feel confident they've guessed is Eagle. The star requested a red bandanna and leader jacket for their persona to wear, which is very close to Poison lead singer Bret Michaels' signature look.
However, others point to a different rock legend as a possibility: Alice Cooper, pointing to the desert imagery and the sun medallion as a clue to the Arizona rock star's roots.
A third guess that has gained traction is Willie Nelson, whose style of dress definitely mimics the one worn by the Eagle.
And finally, a lot of people think The Fox, who hinted to a superhero connection, is Hawkeye himself, aka Jeremy Renner. And since he has a rock band, it's not a bad guess at all.
We'll update with more spoilers about The Masked Singer Season 2 as they come out, so keep checking back. The Masked Singer airs Wednesdays at 8 p.m. ET starting Sept. 25 on FOX.