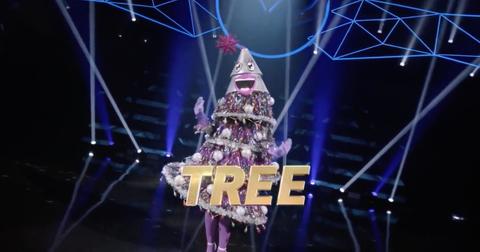 UPDATE: We Think This Could Be The Tree on 'The Masked Singer'
By Amber Garrett
It might seem ridiculous that we're already making guesses about the identity of the contestants on The Masked Singer Season 2, but the sneak peek episode did drop a ton of tasty clues. Plus, guessing is half the fun of this crazy singing competition. One mystery star who has us intrigued is The Tree, who revealed that their family members also had to be in disguise during tapings or risk revealing the tinsel-covered timber's true identity.
But revealing that extra layer of security is a clue in and of itself. The clip showed several people there to watch Tree's performance, all in hoods and masks to keep their true selves under wraps.
So who is the Tree on The Masked Singer? Here are the clues.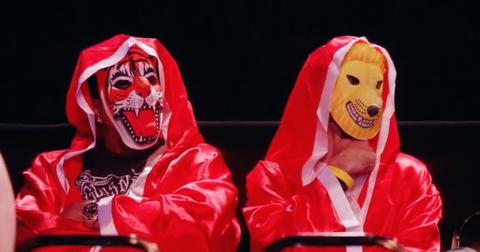 Aside from having friends and family that other audience members might recognize, Tree dropped a few other possible hints. They very pointedly said the word "delicious," leading many viewers to suspect the star has something to do with food. So, if we're looking for a Food Network star whose family might be recognizable, a few possibilities come to mind.
As fans on reddit suggested, Paula Deen and Ree Drummond, AKA The Pioneer Woman, are good guesses, especially since Tree slipped a "y'all" into their teaser package. An even better guess though is Padma Lakshmi, because of something else Tree says.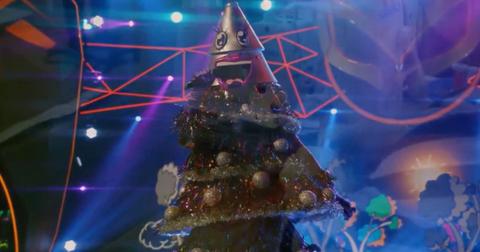 When talking about how tight security is, Tree says they're treated like "precious cargo," which may have been another clue. While the 49-year-old Indian beauty is best known for her work on Top Chef, she does have a few acting credits. And one of those is a one-episode role on Star Trek: Enterprise. The name of that episode? "Precious Cargo."
While Padma doesn't necessarily have an easily recognized family, if anyone from her Top Chef family came to watch, they'd definitely give it away.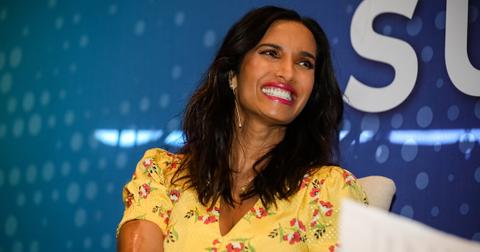 Other good guesses come from the reality TV world.
The word "delicious" doesn't necessarily point to the world of food TV, though. Circling back to the notion of recognizable friends and family, a couple reality TV figures come to mind. The first is Teresa Giudice, whose fans are affectionately called "Tre Huggers." The RHONJ star is also passionate about Italian cooking and at one point owned a restaurant with Joe Gorga.
But what if "delicious" doesn't have a thing to do with food? This is an outside-the-box theory, but we got some Kris Jenner vibes while watching Tree's clip. The 63-year-old Kardashian-Jenner matriarch's clan would definitely have to be shrouded from view if she were to appear on the show. And anyone who follows the momager closely knows how often she uses the adjective. It's seriously a thing.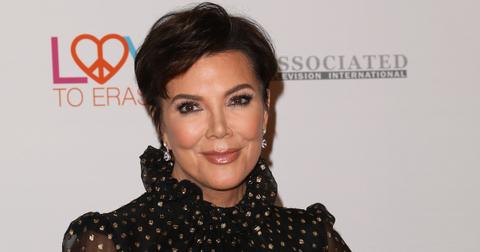 Plus, there are few people who love a good Christmas tree more than Kris, who usually has at least three in her foyer during the yuletide season and definitely seems to try to outdo herself every holiday season. The only thing that gives us some reservations is that we've heard Kris sing before and it's pretty bad.
The music video she made for her 30th birthday, "I Love My Friends," (featuring OJ Simpson!) is clear evidence that Kris would never make it past night one of The Masked Singer.
Update: After seeing the first episode of this season, we're definitely not ready to eliminate Padma Lakshmi as a candidate. The clue package had more references to food, making us pretty confident we have a known foodie on our hands. Other possible considerations include Chrissy Teigen, Rachael Ray, and even Paula Deen. We're definitely ready to eliminate Kris Jenner from the list, though — there's no way the momager has pipes that impressive.
We're also considering the possibility that Christmas is a clue, and the judges' guess of Christmas Vacation star Beverly D'Angelo didn't strike us as too silly. We look forward to more clues helping us trim some of the possibilities!
The Masked Singer airs Wednesdays at 8 p.m. ET on FOX.