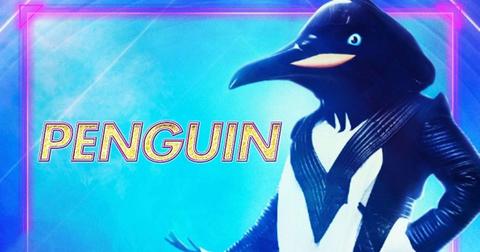 Fans Have a Cold Reaction to the Penguin's Costume on 'The Masked Singer'
By Anna Quintana
The Penguin's mask on The Masked Singer might be the most difficult to see out of, and according to fans, figuring out who is rocking the flightless bird costume on the FOX reality competition is just as hard.
Especially since it is hard to even tell if it is a male or female under that black hoodie.
So, who is the Penguin on The Masked Singer?
First, let's see what clues the unknown singer shared about their identity.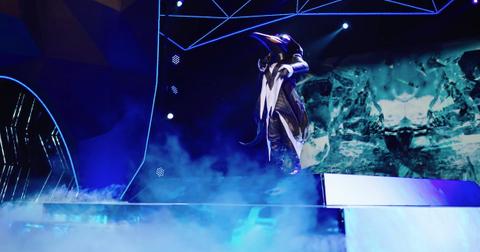 "I might be cold as ice but I'm bringing the heat," the Penguin hinted. "Will I be at the finale? Of course, I already have my tux. Now, all I need is to get my hair done."
The Penguin continued, "America, can you guess who I am? Every time you think you're getting warmer, I promise you are actually getting colder."
Some fans are pointing to the montage of wigs shown in The Masked Singer sneak peek to prove that the Penguin is a famous songstress.
"It's totally Sia or Lady Gaga... look at the wigs in the clue package," one commenter predicted. Another agreed, adding, "I think it's Janelle Monáe."
We all know Janelle Monáe loves a good black and white fashion moment.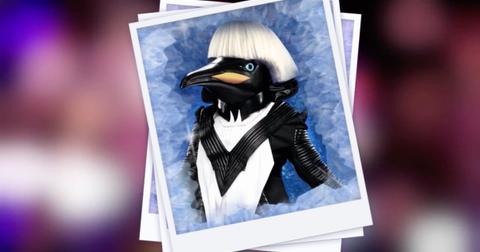 Could the Penguin be Paula Abdul?
Other predictions include Pink — she did voice a penguin in Happy Feet Two — Katy Perry, and Paula Abdul. And they have a good reason to believe the former American Idol judge could be making her comeback.
"Penguin said, 'Cold as Ice but I'm bringing the heat.' That Penguin... is actually Paula Abdul?" the fan asked. "She wore tuxedo suit [in] her music video called 'Opposites Attract.' Also, 'Coldhearted' sung by Paula Abdul."
Hmm... interesting.
Unfortunately, viewers are not a fan of the penguin costume itself.
Despite it taking a team of over a dozen fabricators to work on the head, which is made out of chrome, and "complex beak," it falls short for fans of the show.
"The penguin costume is 👎🏽👎🏽 I feel like y'all coulda did so much more [sic]," one fan commented. Another also bashed the design, writing, "No wonder y'all didn't reveal this one initially... I love y'all but this one is... not the best costume-wise."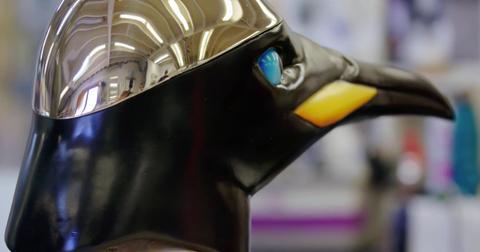 A third chimed in, "This is the worst costume of the season. I'm really disappointed."
Ouch.
We have a feeling they will still be tuning in to discover the Penguin's true identity.
Watch Season 2 of The Masked Singer Wednesdays at 8 p.m EST on FOX starting Sept. 25.