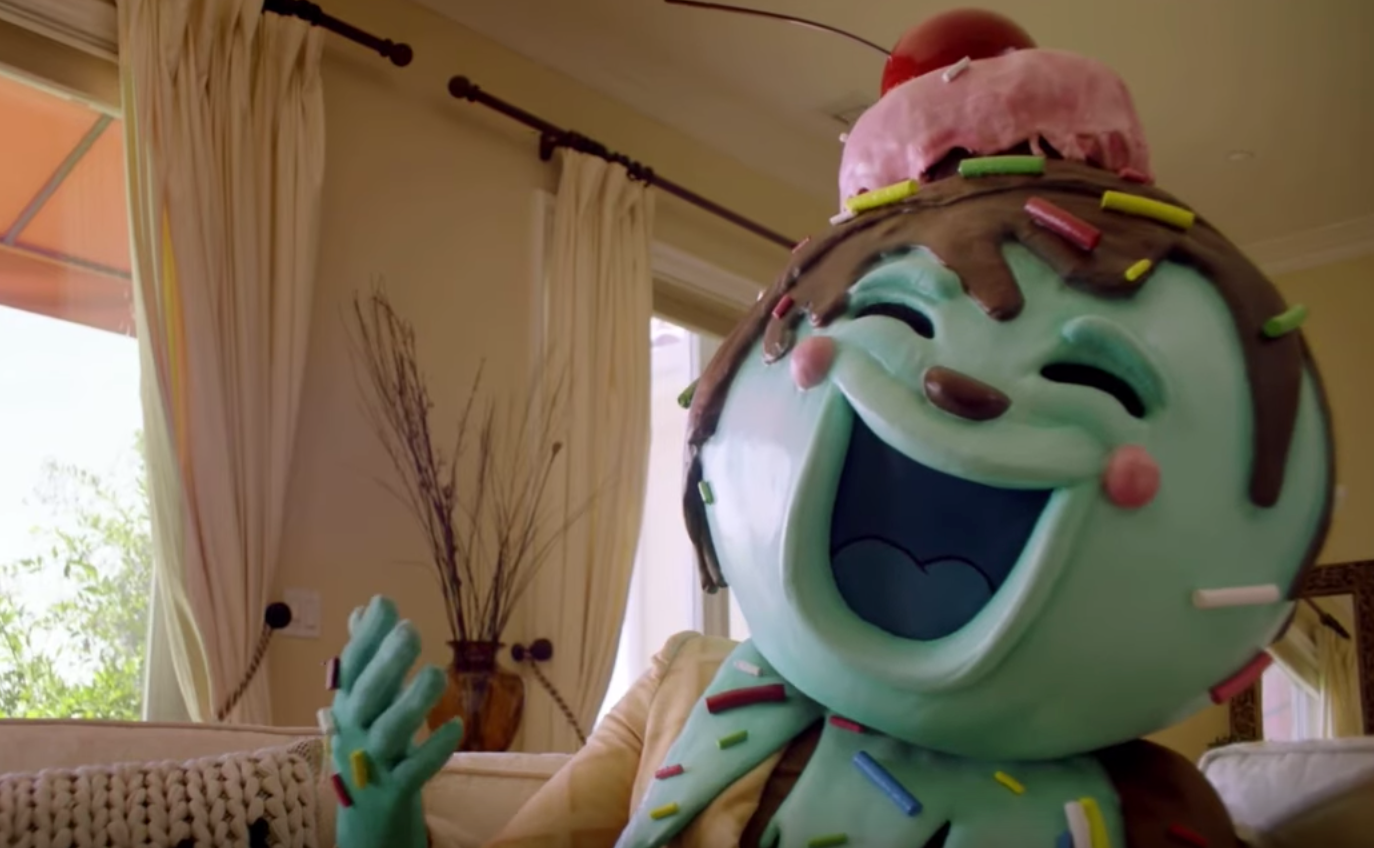 The Internet Already Thinks It Knows Who the Ice Cream Is on 'The Masked Singer' Season 2 — and He *Is* Really Sweet
Even though The Masked Singer Season 2 doesn't premiere until September 25, people are already playing detective with one of the masked singers: The one who's wearing an ice cream mask. Who IS the Ice Cream? FOX most recently dropped a Season 2 sneak peek trailer that gave away some clues as to who some of the masked singers might be, and people think they've caught on to whoever is wearing the ice cream mask.
Article continues below advertisement
This season of The Masked Singer, we've got 16 new contestants and their personas include Skeleton, Fox, Ice Cream, Eagle, Tree, Flamingo, Butterfly, Penguin, Leopard, Egg, Rottweiler, Flower, Thingamajig, Panda, and Black Widow. We also know a few things about the masked cast members: They've collectively been in 140 films, 22 Broadway musicals, have won 19 Emmys and 10 Grammys, and more.
Article continues below advertisement
But everyone is particularly interested in the Ice Cream Masked Singer. Who are they? What are the clues?
It appears that the Ice Cream's clue video revealed a bit too much. At least, fans seem to think so. Some are speculating that the person behind the Ice Cream is Freddie Highmore (he's starred in Finding Neverland and Charlie and the Chocolate Factory). A Twitter user pointed out that Freddie's birthday is on February 14th (aka, Valentine's Day), which means chocolate, which make him think that Ice Cream costume is giving off very Charlie and the Chocolate Factory vibes.
Article continues below advertisement
The Masked Singer sneak peek did emphasize that the mysterious singer's birthday is on Valentine's Day with the hint, "I'm made of sugar and dairy and I live for half of February."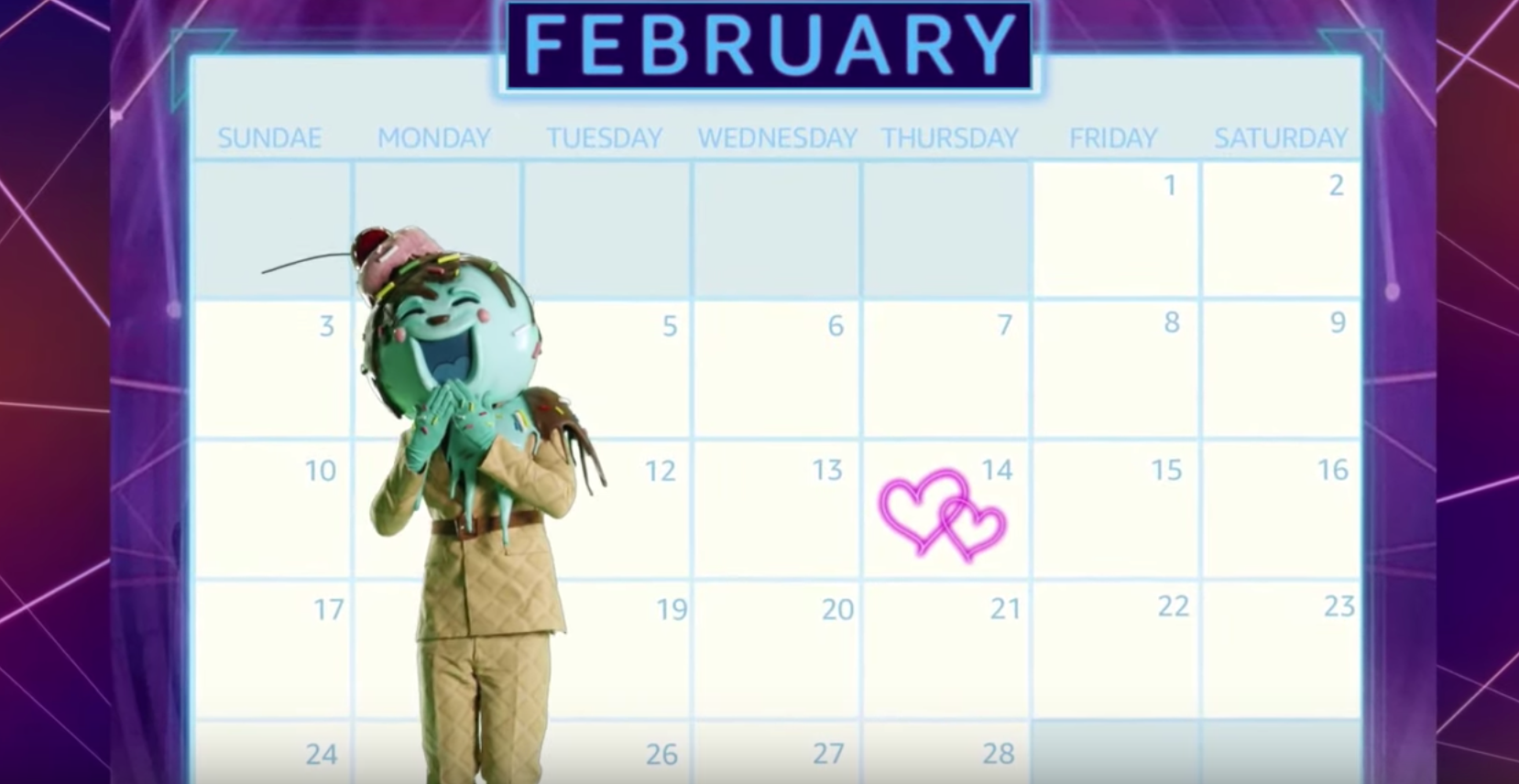 Article continues below advertisement
Who are some other celebrities born on Valentine's Day?
Freddie Highmore obviously isn't the only famous person born on Valentine's Day. Other celebs who were born on February 14th include Brett Dier (Jane the Virgin), Madison Iseman (Jumanji: Welcome to the Jungle), Danai Gurira (The Walking Dead), Simon Pegg (the Cornetto trilogy) and Rob Thomas (lead singer of Matchbox Twenty). It wouldn't be that crazy if any of those celebs turned out to be the Ice Cream, TBH.
Article continues below advertisement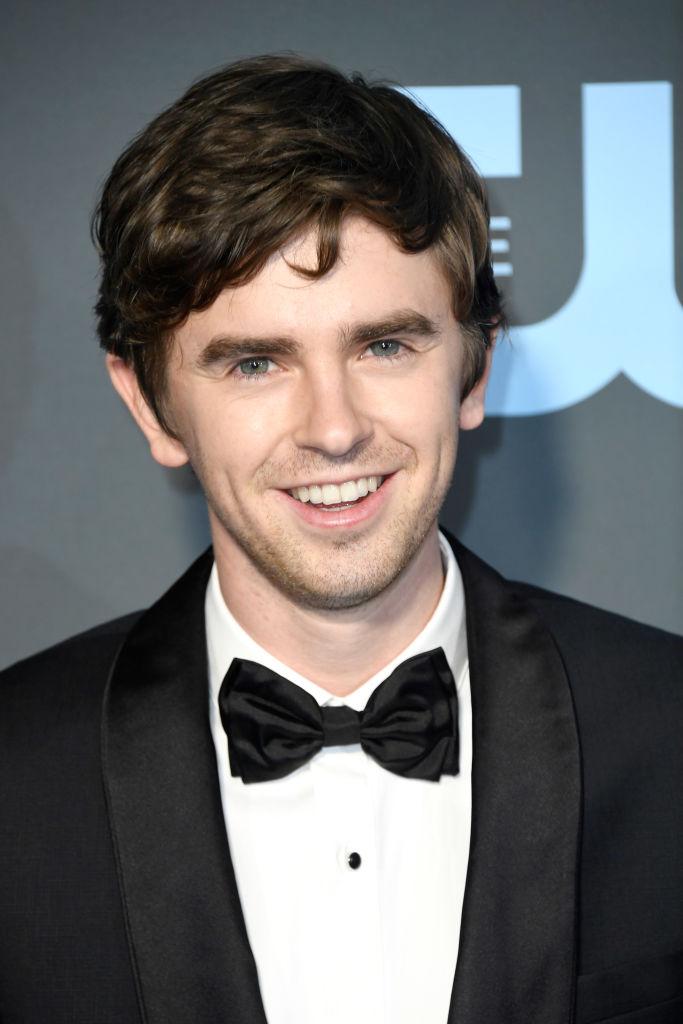 However, it's going to much harder to guess who the celebs are behind the masks this season of The Masked Singer.
Judge Robin Thicke told told Us Weekly, "They're making it so much more challenging this year. They're changing their physical attributes, they're putting on body suits so we can't tell their body types. They're even masking their voices more than last time — like somebody that might be from London is doing a Southern drawl when they talk or do clues, so it's been very difficult."
So don't get *too* smug about your Freddie Highmore or Simon Pegg prediction — the mystery singer could completely shock you.
Update: After losing a smackdown against The Ladybug, Ice Cream had to unmask, revealing we were WAY off. It was Twitch and YouTube star Ninja!
The Masked Singer airs Wednesdays at 8 p.m. on FOX.