Who Is the Butterfly 'Masked Singer'? We Have a Few Ideas
Who is the sequined Butterfly on 'The Masked Singer'? The first few clues have fans stumped but there are some theories. SPOILERS ahead!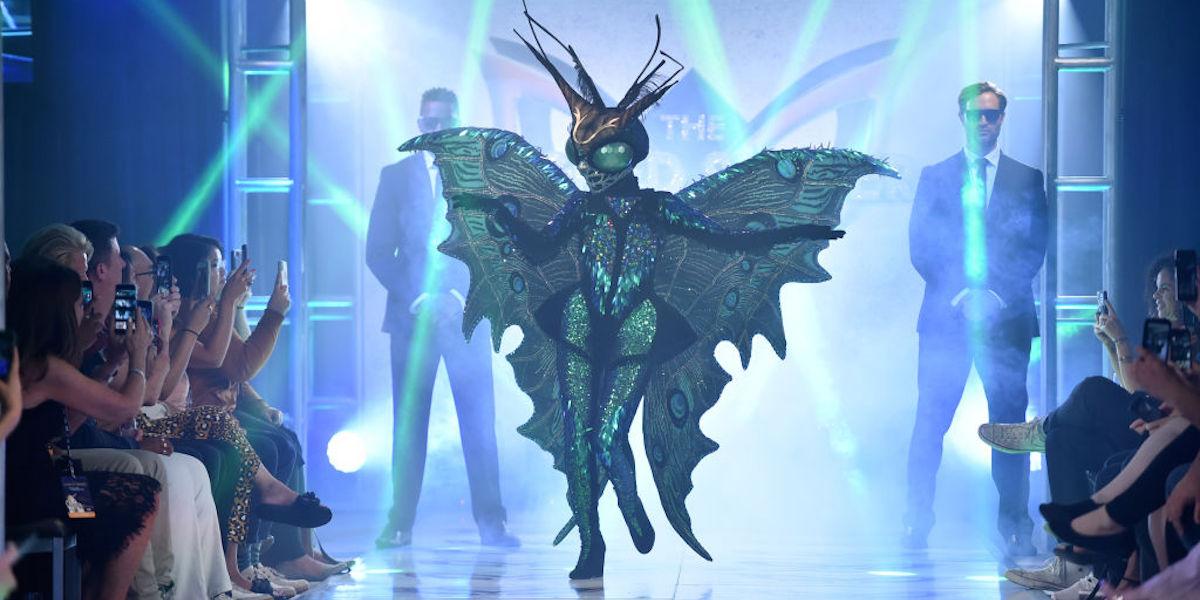 Who is the butterfly on
The Masked Singer
?
The clues are in and fans are divided between [SPOILER ALERT] actress Amy Smart and this former girl group member.
Watch
The Masked Singer
Wednesdays at 8 p.m. EST on FOX.
Article continues below advertisement
While the end of summer is most definitely a bummer, the fall brings back so many iconic TV shows that were previously on hiatus... and that includes none other than The Masked Singer. The singing competition aired its sneak peek special on Sunday, Sept. 15, and one of the contestants who is gaining significant notoriety is known for their butterfly costume.
Who is the Butterfly on The Masked Singer? 
If you watched the sneak peek preview special, you heard the Butterfly's clue. She said:
Article continues below advertisement
"I'm flying high and ready to shake up the competition! I'm going to give my components butterflies in their stomachs. Are you ready to feel the butterfly effect?" With heavy wings covered in 10,000 hand-sewn sequins, Butterfly emphasized they "just pray I don't fall over."
Now, what could that possibly mean?
Article continues below advertisement
Many are honing in on the Butterfly Effect reference.
Is this a reference to the 2004 drama starring Ashton Kutcher? Could the celeb behind the mask be leading actress Amy Smart? This title drop is definitely significant, but we aren't entirely sure how it could be related.
Alternatively, it could be an artist featured on the film's soundtrack. While The Chemical Brothers and Oasis are two notable bands from the soundtrack, according to IMDB, there aren't many female artists on there. Dang.
Article continues below advertisement
Others are looking at this former Destiny's Child member... 
Fans are sure it could be Michelle Williams due to the butterfly's clue of "I just pray I don't fall over." Who could forget when Michelle fell on stage in 2004.
And along with coming from Illinois — the state insect is a butterfly — Michelle is also a big mental health advocate, and butterflies are often associated with mental health awareness.
Article continues below advertisement
The costume, however, is so Lady Gaga.
While the "Show Me Your Teeth" singer has been extremely busy lately with her continuously blossoming acting and singing career, it wouldn't necessarily surprise me if she were the star behind the butterfly mask.
Out of everyone in Hollywood, who would sport thousands of sequins other than Lady Gaga? I truly can't see anyone else doing so.
Article continues below advertisement
The looming return of Masked Singer really has me thinking about who the contestants for Season 2 could possibly be. So far, there are already several predictions regarding the contestant's identities, however, the Butterfly has fans totally stumped.
Maybe the singer behind the butterfly costume is actress and former model, Amy Smart, or maybe it could really be the one and only Madonna. Either way, I know this is going to be a stellar autumn watch, so bring on the popcorn and blankets.
Watch The Masked Singer Wednesdays at 8 p.m. EST on FOX.