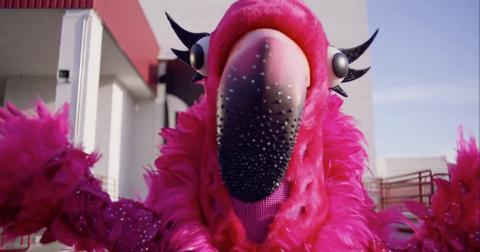 Who Is the Flamingo on 'The Masked Singer' Season 2? (SPOILERS)
By Anna Quintana

Updated
Who is the flamingo on
The Masked Singer
? 
Based on clues, fans are predicting [SPOILER ALERT] either Demi Lovato or this former girl group member. 
Watch
The Masked Singer
Wednesdays at 8 p.m. EST on FOX. 
Season 2 of The Masked Singer is here, which means we have 14 new mystery singers to uncover. 
Right off the bat, fans are talking about the flamingo, who kicks off the show with an impressive rendition of "Lady Marmalade." 
"I'm watching The Masked Singer super sneak peek and I think the flamingo is J-Lo," one fan tweeted ahead of the premiere. Another disagreed, predicting, "Holy hell The Masked Singer sneak peek... I'm calling it now, the flamingo is Pink." 
So, who is the Flamingo on The Masked Singer Season 2?
While their identity has yet to be revealed, host Nick Cannon did share some clues to help viewers out. "Taking a vacation from the tropical life, pretty in pink, with a leg up on the competition, meet the flamingo," Nick shared.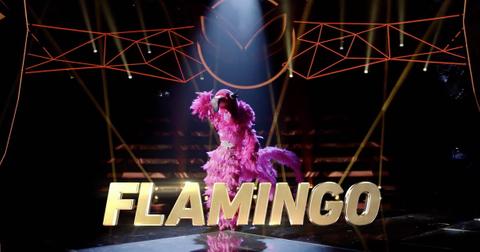 The secret celebrity also dropped some hints, adding, "I'm ready to flamin-go all the way and rock this competition til my feathers fall off. The first time I saw my costume I was blown away. It's perfect for me."
The Flamingo loves mascara and is one "fiery and fierce bird."
Other clues included her love for mascara and she called herself, a "fiery and fierce bird." 
"America, you'll never figure me out," the flamingo teased. "But I promise you'll be tickled pink when I unmask."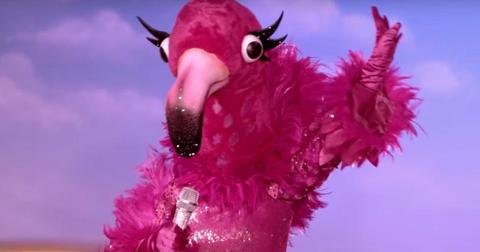 Fans are convinced the Flamingo is Demi Lovato!
Not only is Demi Lovato pretty tropical — have you seen her bikini selfies lately? — she definitely has a "leg up on the competition" seeing as she is a world-famous singer. 
"Okay so S2 for Masked Singer there's a flamingo costume and someone said its Demi Lovato or Adrienne Bailon. DEMI LOVATO YESSS PLEASE," one fan tweeted before another added, "Y'all think since Demi is tight lip about her music that she is gonna be on The Masked Singer [sic]? 
Demi has been taking a break from music. However, she recently hinted that an album was in the works — and what better way to promote new music than on a popular reality show!
"You know what's great about making an album? You get to say anything you want, be as open and honest as possible and finally tell your side of the story regardless of who might not like it," she wrote on Instagram earlier this summer. 
She also shared a selfie from inside the studio, captioning the photo, "making magic." It also helps that she is currently working with Justin Bieber's manager, Scooter Braun. 
Watch The Masked Singer Wednesdays at 8 p.m. EST on FOX.