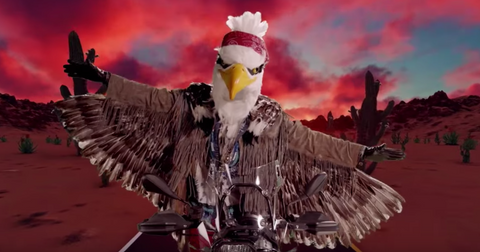 People Think the Eagle in 'The Masked Singer' Season 2 Is This Heavy Metal Icon
By Gina Vaynshteyn

Updated
The Masked Singer Season 2 has us already searching for clues and grasping any kind of hints that reveal the true identities of the show's contestants. We know that we have 16 contestants this time around (versus 12 last year), and their personas are: Skeleton, Fox, Ice Cream, Eagle, Tree, Flamingo, Butterfly, Penguin, Leopard, Egg, Rottweiler, Flower, Thingamajig, Panda, and Black Widow. We know that the masked stars are talented and there are probably a few big names in the mix, considering the cast has collectively been in 140 films, 22 Broadway musicals, and have won 19 Emmys and 10 Grammys (that's only part of the number of accolades!). We've theorized who Ice Cream is, and we think we might know Fox. But who's the Eagle Masked Singer?
Are there any clues as to who the Eagle Masked Singer could be?
We did learn a few things from The Masked Singer preview which recently aired. First, the Eagle says "they'll be saluting me." What does that mean?! Yeah, it's an Eagle, which is patriotic. But does that mean we have someone from the White House? Is that too on the nose beak? Nick Cannon, who's hosting, says the Masked Singer helped design the Eagle costume, specifically the medallion they wear. Lastly, in the sneak peek, the Eagle says if you know an Eagle's body temp, "you'll be hot on my tail." We looked it up, and an eagle's body temperature is 106 degrees Fahrenheit. What does kind of significance does "106" have?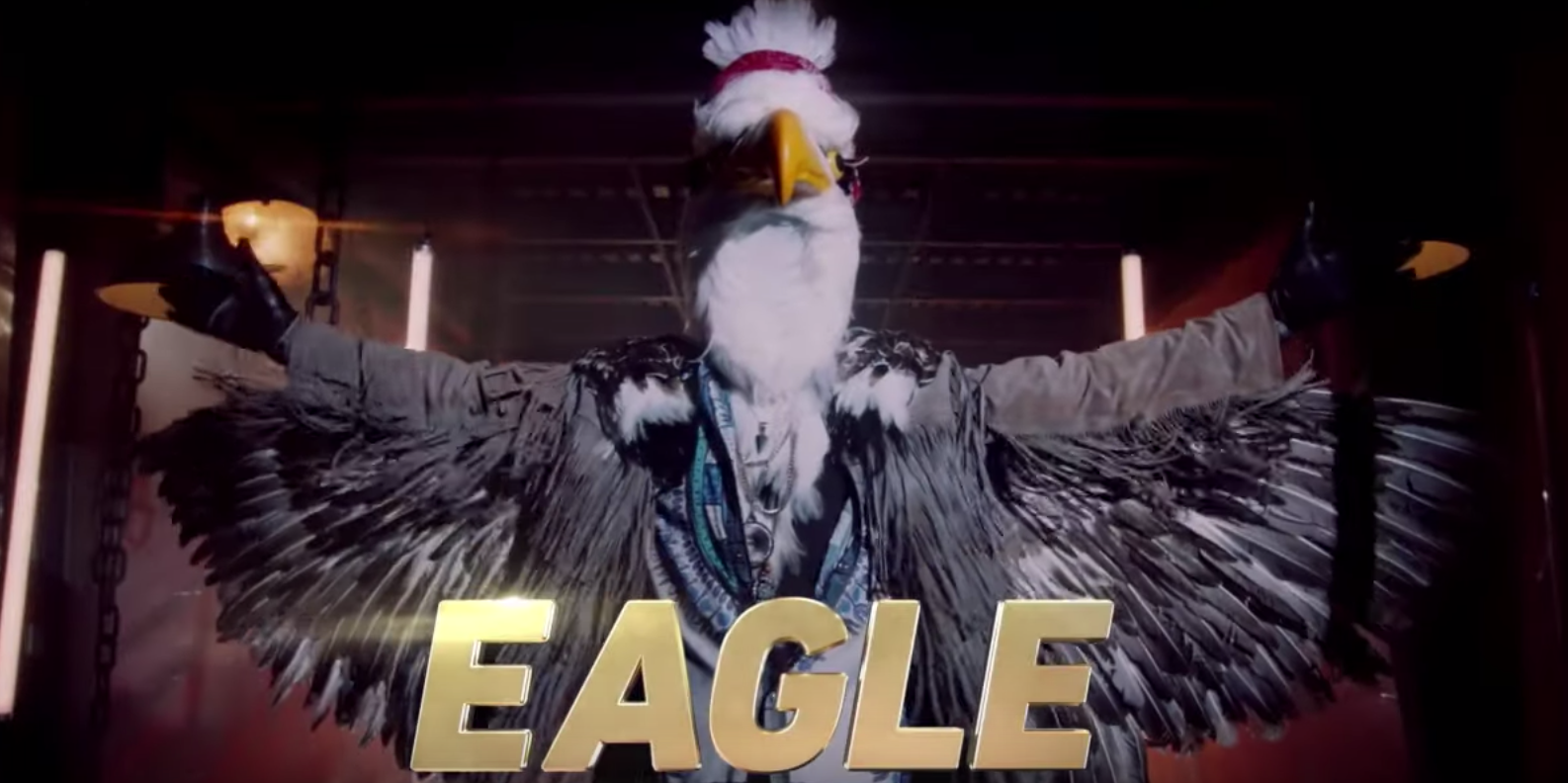 Here's what the internet is guessing so far.
One Twitter user thinks the Eagle could be one of the greats: Willie Nelson or Bruce Springsteen.
Can't wait for The Masked Singer season 2 to start. My guesses... Flamingo - Katy Perry (Katy Kat mascara), Thingamajig - Harrison Ford (?), Leopard - Melania, Ivana, Ivanka, Omarosa, Monica Lewinsky????, Penguin - Vanilla Ice, Eagle - Willie Nelson or Bruce Springsteen. pic.twitter.com/xAcDHmq7yh

— Sabrina Edwards (@80sGirl1982) September 17, 2019
Could it be Bret Michaels? 
Kid Rock is a good guess, too.
Watching the Masked singer preview. Putting this out there now . I think the eagle is either Kid Rock or Bret Michaels .

— Liz Mallon (@Lizann49) September 17, 2019
Could it be Calvin Harris?
Cinema Blend's video that breaks down all of The Masked Singer Season 2 clues thinks it's Alice Cooper. Why? Because he has a song called "Sun Arise," and he's originally from Phoenix ("The Valley of the Sun"), and he rides a motorcycle.
Why would Alice Cooper be the Eagle?
The temperature part makes sense, but an eagle? Why that animal, specifically? Turns out, Alice Cooper has a song called "Freedom." A bit obvious, but eagles do represent freedom and, you know, 'Merica. 
Also...Alice Cooper did spend a LOT of his rock 'n roll career literally behind a mask (and still wears a ton of stage makeup to this day). Even though Alice is 71 years old, the rock star still performs. It wouldn't be THAT wild for him to star in The Masked Singer.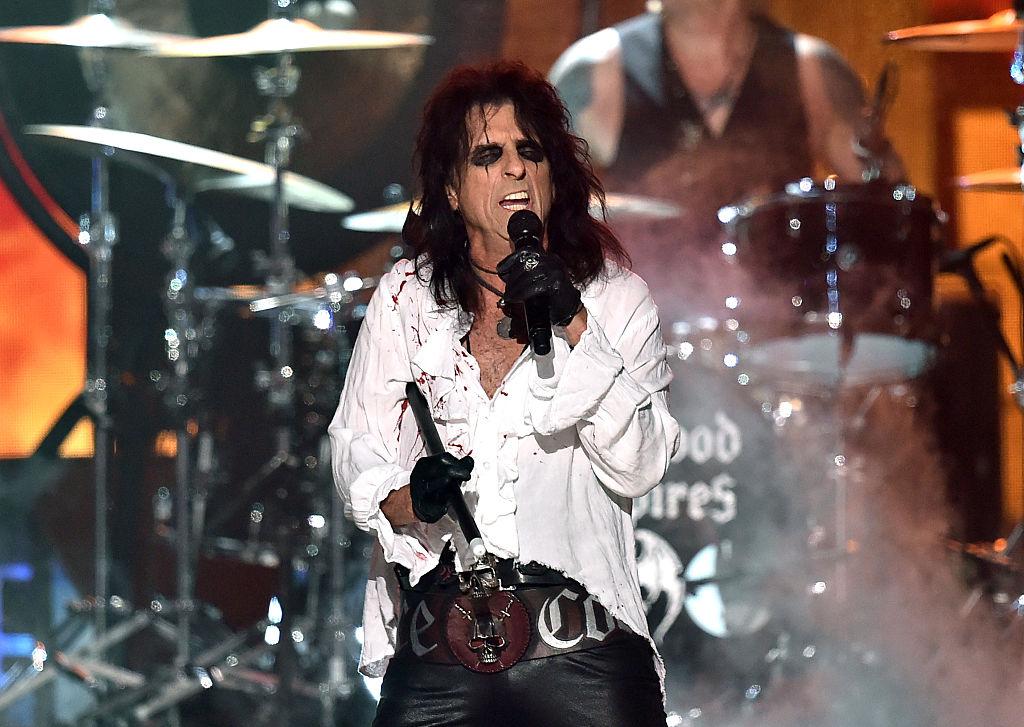 The Masked Singer Season 2 premieres September 25 at 8 p.m. on FOX.