UPDATE: We Were All Wrong About Thingamajig on 'The Masked Singer'
Who is Thingamajig on 'The Masked Singer'? Fans are thinking that his funny mannerisms and great singing voice are strong clues that it's Wayne Brady.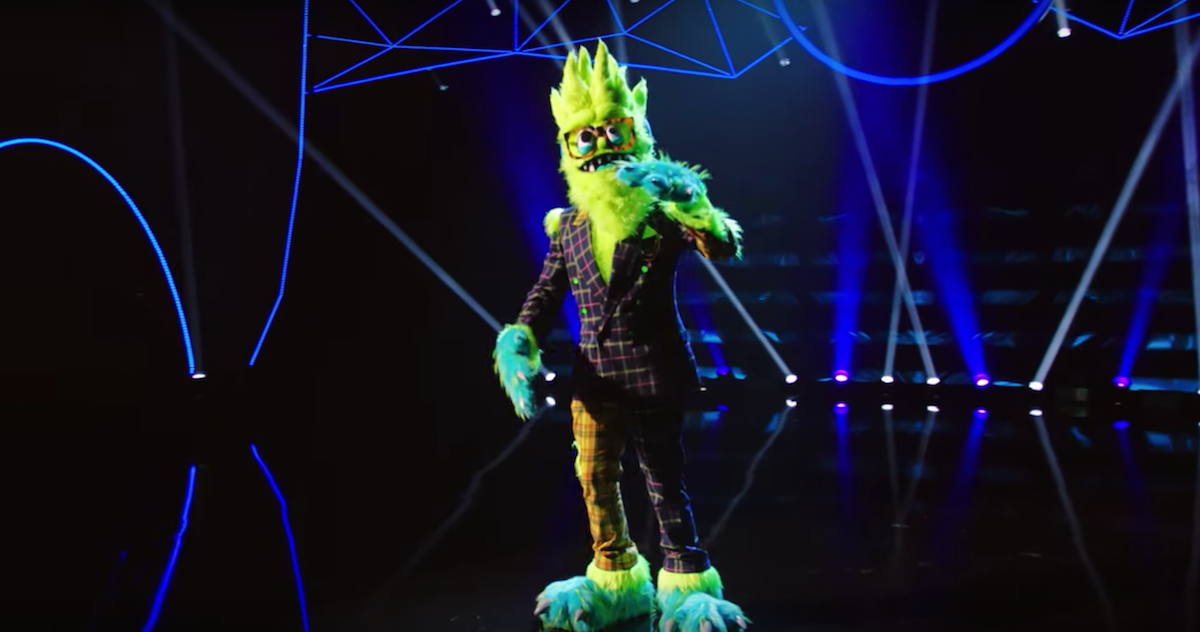 One of the biggest surprises — and the biggest mysteries — of The Masked Singer season 2 has been Thingamajig. The tall, colorful whatchamacallit has impressed us as much with his amazing vocal stylings as his ability to baffle the judges over the question: who is Thingamajig on The Masked Singer?.
Article continues below advertisement
We're pretty sure we know now who is Thingamajig on The Masked Singer...
Early on in the season, Thingamajig stood out costume-wise. While his competitors were easily identifiable, like a flower, an egg, a tree, a Rottweiler, Thingamajig has defied explanation. Based on very early clues, our best guest was Wayne Brady, host of Let's Make a Deal, who is a known triple threat with a fantastic voice. But we were wrong.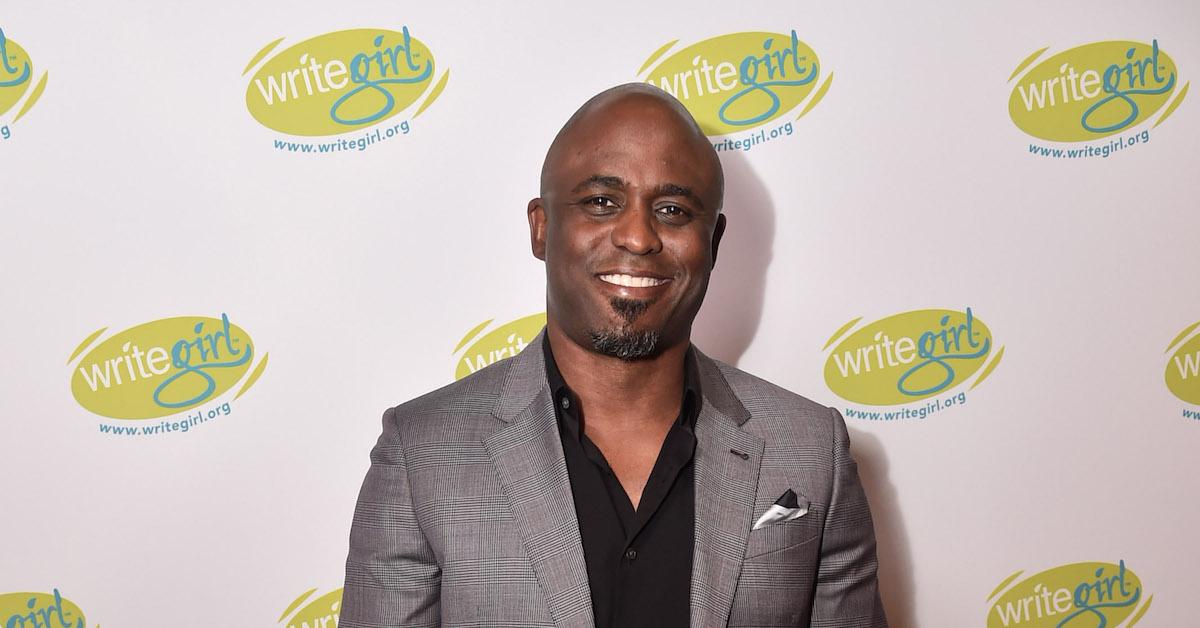 Article continues below advertisement
As more clues came out, it became clear — despite sounding every bit as good as a Grammy-winning artist — that the very tall man behind that furry neon mask is an athlete.
Measuring over 7 feet tall, his height suggests he's a current or former NBA player, and guesses from the judges have included Dwyane Wade, Dennis Rodman, and LeBron James. In any one of those cases, it would be one hell of a hidden talent, since none of them has ever indicated they have a voice that smooth and soulful.
Article continues below advertisement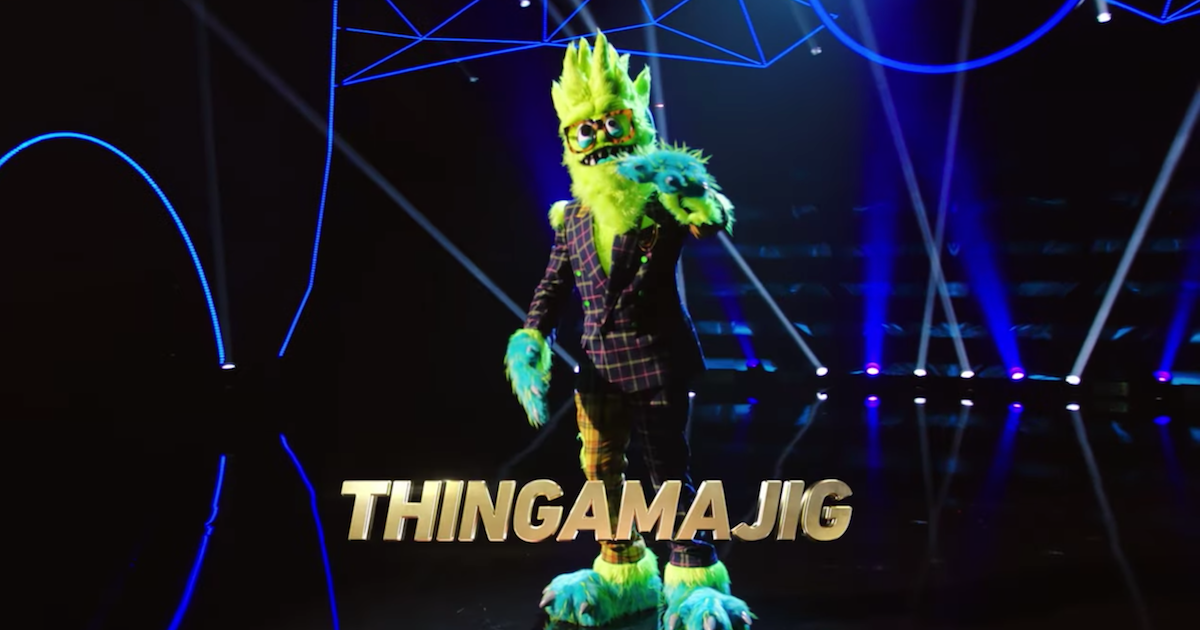 The NBA includes a ton of folks, but thankfully some clues have helped us narrow down the field. In the first clue package, he says, "Welcome to my thingdom, where I will tower over the rest of the singers with my puzzling persona. I'm literally unlike anything you've ever seen or heard before. Don't call me Chewbacca, though we do celebrate together. "
Article continues below advertisement
That last line seems like a definite clue about Star Wars Day — May the 4th. So could we be looking for someone with that birthday? If so, there is at least one player who fits that bill: Indiana Pacers point guard Victor Oladipo. And his birthday isn't the only clue that lines up. First, there is evidence of his song stylings on the internet...
Article continues below advertisement
Plus, subsequent clues have included a cupcake with the number 4 — which happens to be Victor's jersey number — and there were allusions to magic (as in the Orlando Magic?) and keeping "pace" — Pacers, anyone?
Add to all of this his sidelining injury last season and the fact that Thingamajig's voice bears a resemblance to the one Victor showcases in the video above, and it's not crazy to think he's contemplating a new career track. We're calling this one: Victor is Thingamajig. Just compare the voice above with this performance by Thingamajig.
Article continues below advertisement
At this point, the only mystery left is whether he and Nicole Sherzinger — who has been flagrantly flirting with Thingamajig all season — will end up dating after the mask comes off.
The Masked Singer airs on Wednesdays at 8 p.m. on Fox.