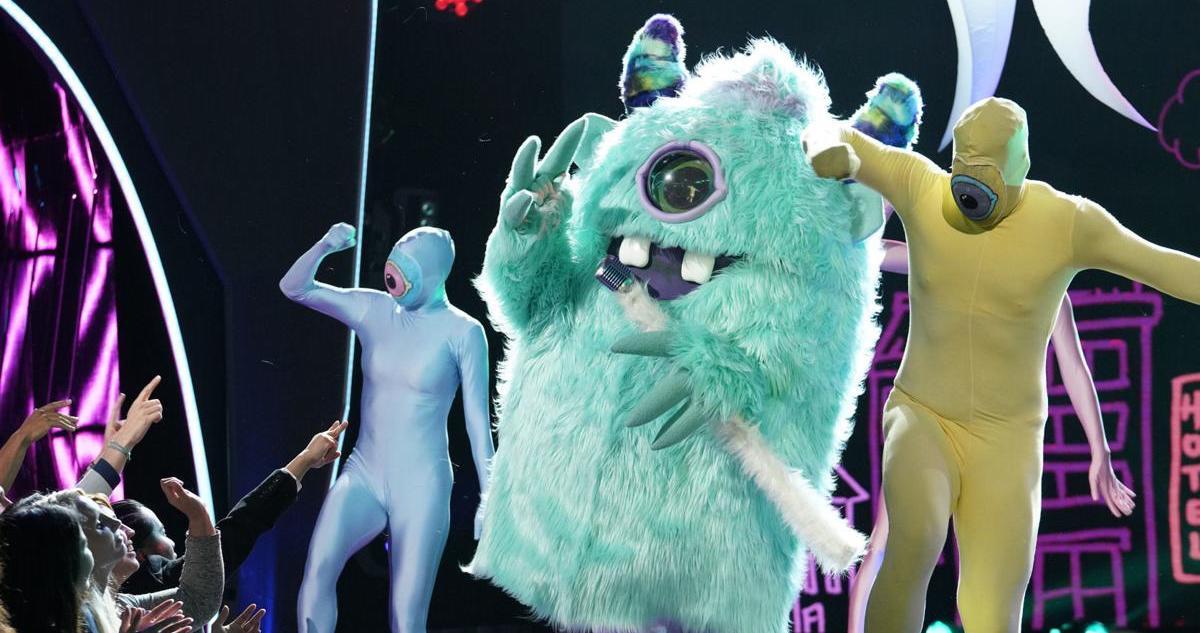 Everything We Know (or Think We Know) About All 'The Masked Singer' Secret Identities
Fox's new singing competition The Masked Singer is a show imported to the U.S. from abroad — and it's wild. Our intro to the show came in the form of a woman dressed like a lion singing "California Dreamin'" and had judges Nicole Scherzinger, Robin Thicke, Ken Jeong, and Jenny McCarthy guessing everyone from Michelle Williams to Lady Gaga was lurking behind the mask.
Article continues below advertisement
If you're not familiar with this new import, called King of Mask Singer in Korea, here's the rundown on how The Masked Singer works as well as some possible spoilers about the identities of the secret singers you'll see perform on Wednesdays at 9 p.m. ET on Fox.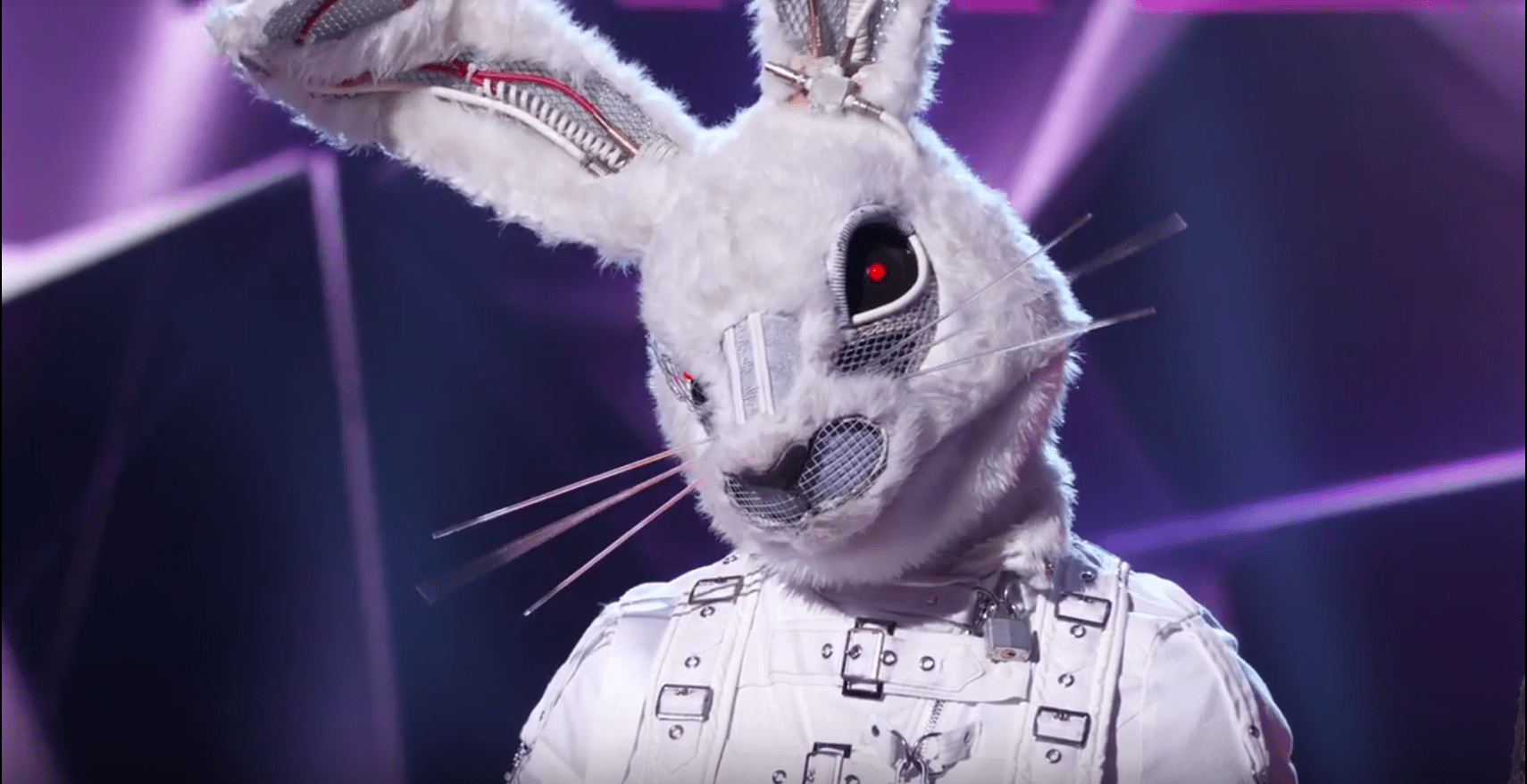 Article continues below advertisement
So how does Masked Singer work, exactly?
Like its Korean counterpart, the show has several celebrities — some professional singers and some from television, film, and even the world of sports — in identity-obscuring costumes. The judges don't know who is performing and may try to guess their identity, but they are also judging the quality of the performance.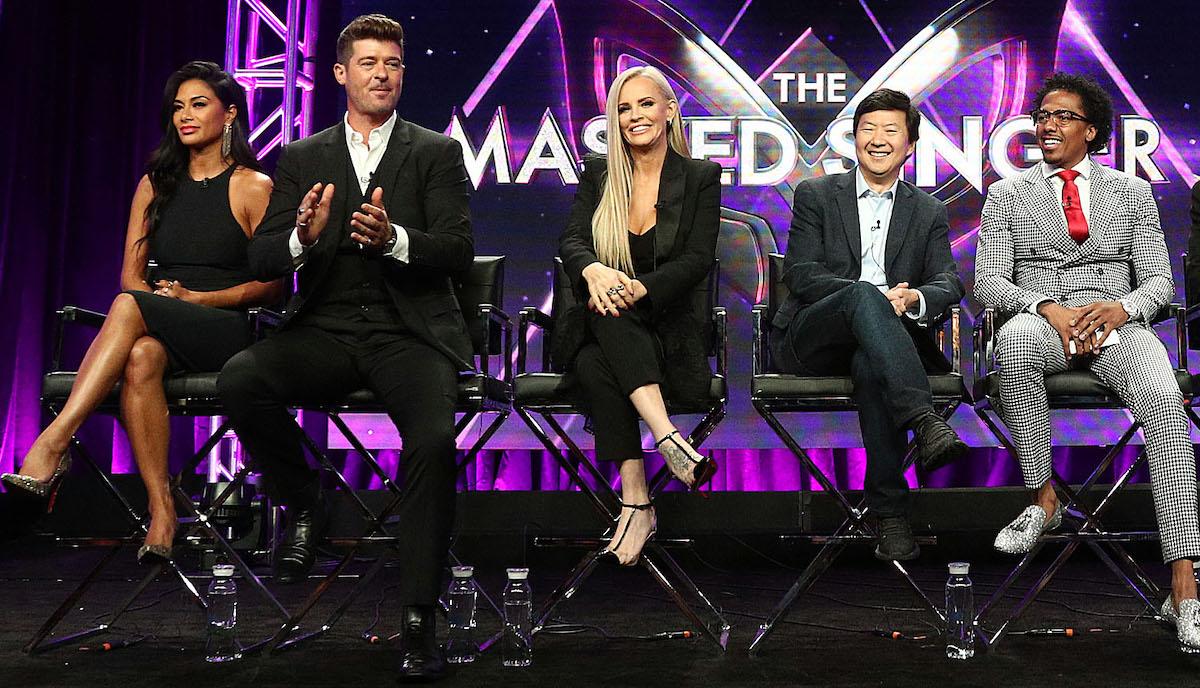 Article continues below advertisement
A total of 12 celebrities will appear and compete on the show over 10 episodes. Thankfully, we'll get some hints along the way and the panelists and host Nick Cannon will also try to guess their true identities.
Each week, they'll send home one mystery singer, at which time we'll finally see the person behind the mask. Ostensibly, the singers will be dressed in an area far away from where the judges hang out off-camera to keep them from discovering who might be donning the elaborate costumes.
Article continues below advertisement
Is Ryan Reynolds on The Masked Singer U.S.?
If you've done any kind of Googling about the U.S. version of the show, you've probably seen a clip or two of a Unicorn singing "Tomorrow" from the musical Annie before a Korean audience and panel of judges. That's because, during his press tour for Deadpool 2, the Canadian actor leant his song stylings to the King of Mask Singer. He wasn't bad, honestly!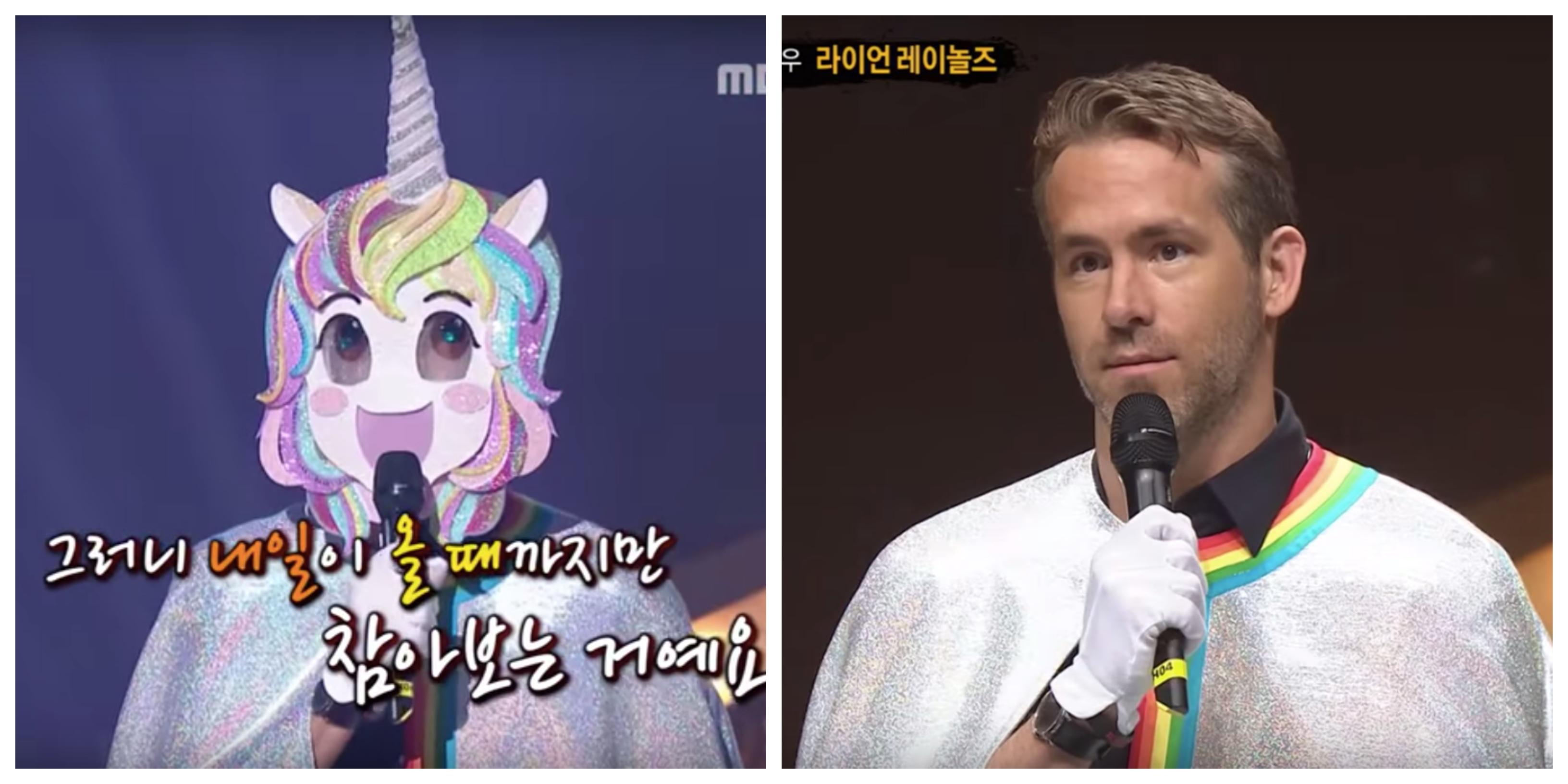 Article continues below advertisement
No word yet if he's behind one of the masks in the U.S. version, but FOX does offer the following clues about the contestants' identities:
The 12 singers share a combined 65 Grammy nominations, 16 multi-platinum albums, 16 Emmy nominations, nine Broadway shows, four Super Bowl titles, and four stars on the Hollywood Walk of Fame... and a partridge in a pear tree.
Here are some more possible spoilers about the identities of the performers.
Who is the Lion on 'The Masked Singer'?
The sneak previews for the variety show heavily featured a woman in an elaborate lion costume singing Sia's version of "California Dreamin'" by The Mamas and the Papas. Nicole Scherzinger notes that she stands like a dancer but she can definitely "sang," while Robin Thicke threw out "Michelle Williams" of Destiny's Child fame.
Article continues below advertisement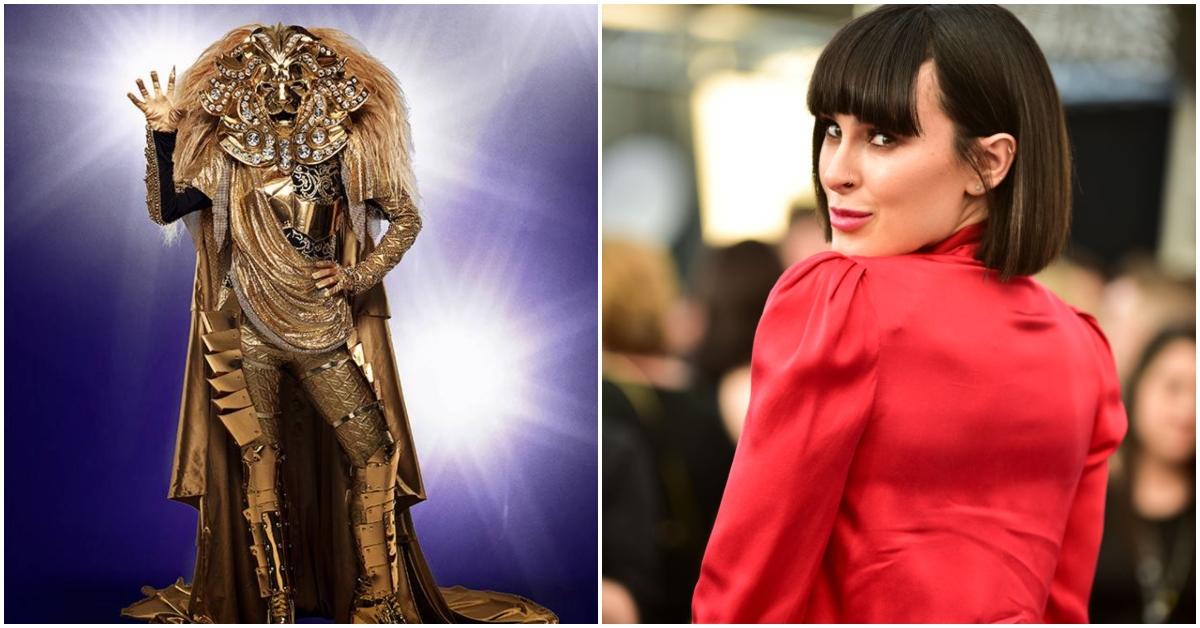 After the first episode aired, we got some clues about the Lion's identity. She refers to herself as a member of "Hollywood royalty" who feels compelled to use this platform to prove her talents outside of her famous family. A lot of people guessed this could point to Rumer Willis, who sounds like a viable candidate to me after some quick pouring over YouTube. Girl's definitely got pipes.
Also, Nicole says she stands like a dancer, and since Rumer earned the Season 20 Mirror Ball trophy on Dancing With the Stars in 2015, that seems reasonable.
Article continues below advertisement
Who is the Peacock?
There are a few competitors on the series whose identities we feel almost certain about, and Peacock is chief among them. All the clues in the premiere episode pointed us to former teen heartthrob Donny Osmond, right down to him giving "Puppy Love" to a toy dog and allusions to Vegas, where Donny has a residency show at the Flamingo.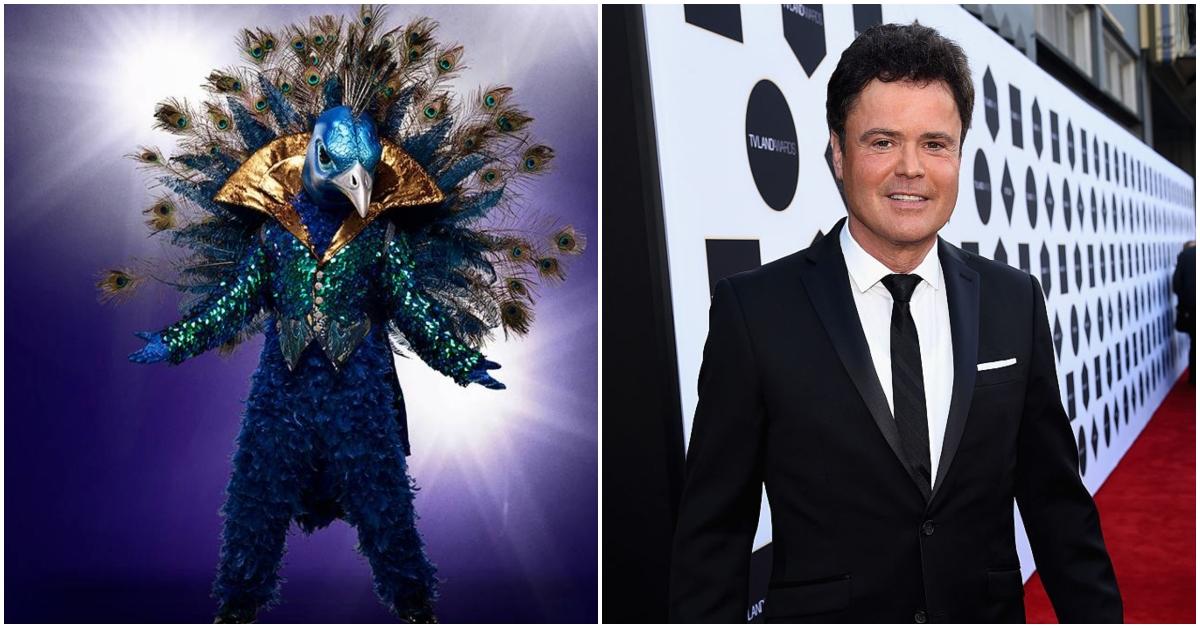 Article continues below advertisement
Also, the Donny and Marie star is an accomplished singer who has headlined on Broadway, and The Peacock definitely seems like a seasoned stage performer.
Who is The Unicorn?
We're slightly less sure about this one, but all evidence so far indicates Tori Spelling could be the Unicorn. Like the show that made her famous, Tori hails from the 90210, and the unicorn's package alluded to growing up in one of the wealthiest neighborhoods in the country.
Article continues below advertisement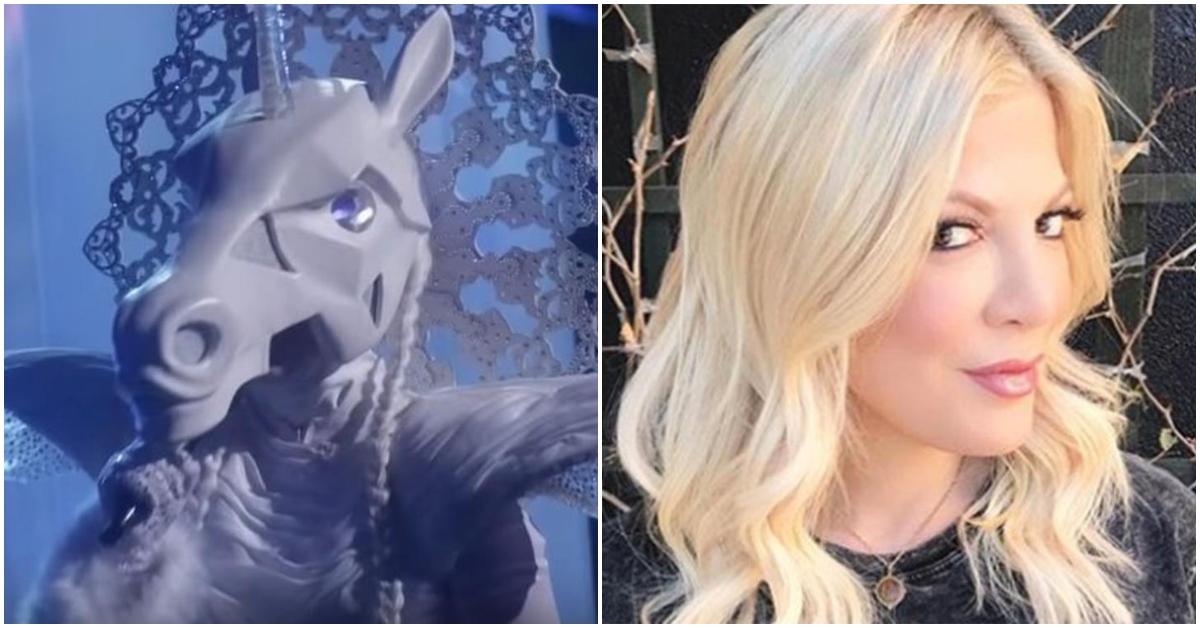 While others have thrown out Kim Kardashian and Paris Hilton as suggestions, Tori seems to be at the point in her career where this sort of move makes sense (no shade), while Kim is busy running her empire and Paris is enjoying a pretty successful career as a DJ.
Article continues below advertisement
Who is the Bee?
Early clues pointed to someone in the tennis world, but after her first episode aired, we're confident in saying The Bee is Gladys Knight.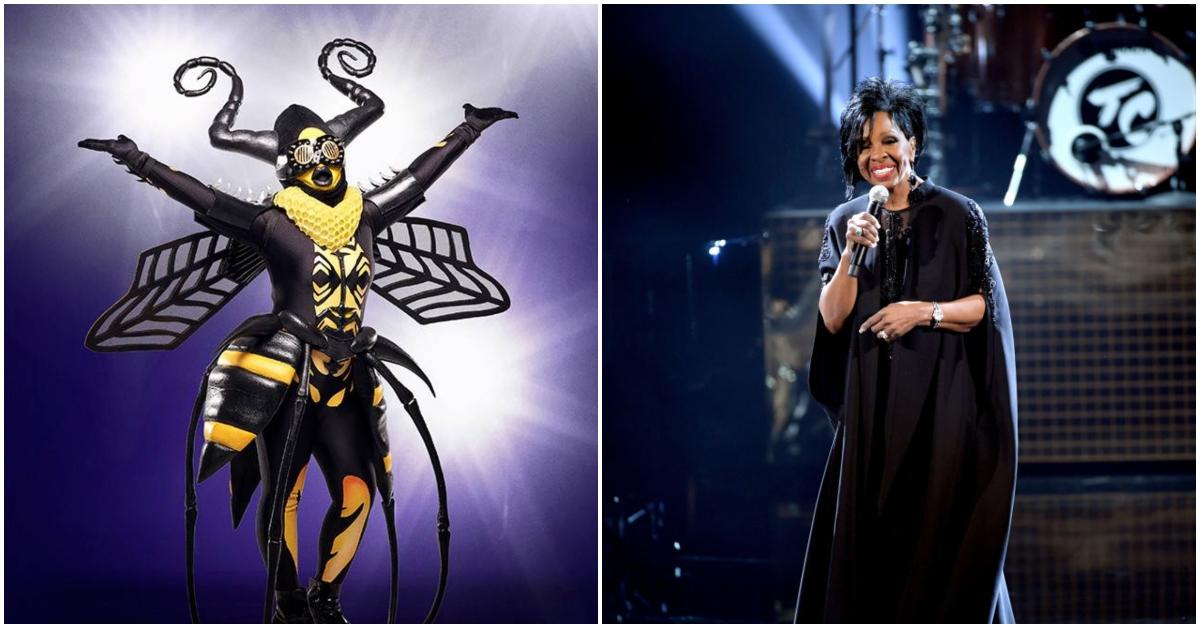 Article continues below advertisement
For one thing, she's definitely an older generation singer who would be looking for a younger audience and all the Motown clues definitely check out. The biggest hint, though, is when she said, "you can call me Queen Bee, but Empress also suits me." Well, since Empress of Soul is Gladys's royal nickname, it's got to be the "Best Thing That Ever Happened To Me" chanteuse.
Who is the Alien?
The judges seem convinced a model or Kardashian is wearing the big green head on top of that sexy body, but we feel confident the clues are pointing to LaToya Jackson.
Article continues below advertisement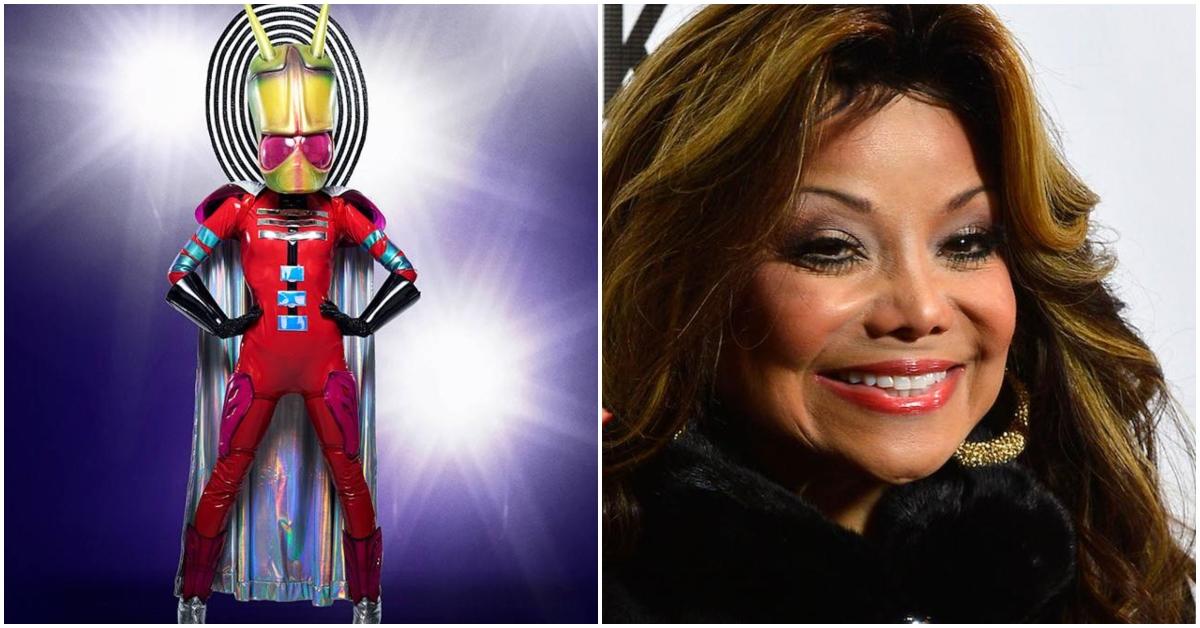 First, her voice is pretty spot-on with the one LaToya had during her unsuccessful forays into music in the 80s. Also, she has dropped the hint that she's psychic, and LaToya was at one point a spokesperson for the Psychic Friends Network, a pay-per-minute phone services in the '90s that offered readings from "real" clairvoyants.
After her performance of "Lovefool" by The Cardigans on Episode 4, Nicole Sherzinger seemed to be on her trail, saying she sounded like "somebody from the Jackson family." And it sure ain't Janet.
Article continues below advertisement
Who is the Rabbit?
Joey Fatone through us off the scent by saying he wasn't participating in the show. However, on 2/20, he was unmasked, resulting in our first wrong prediction.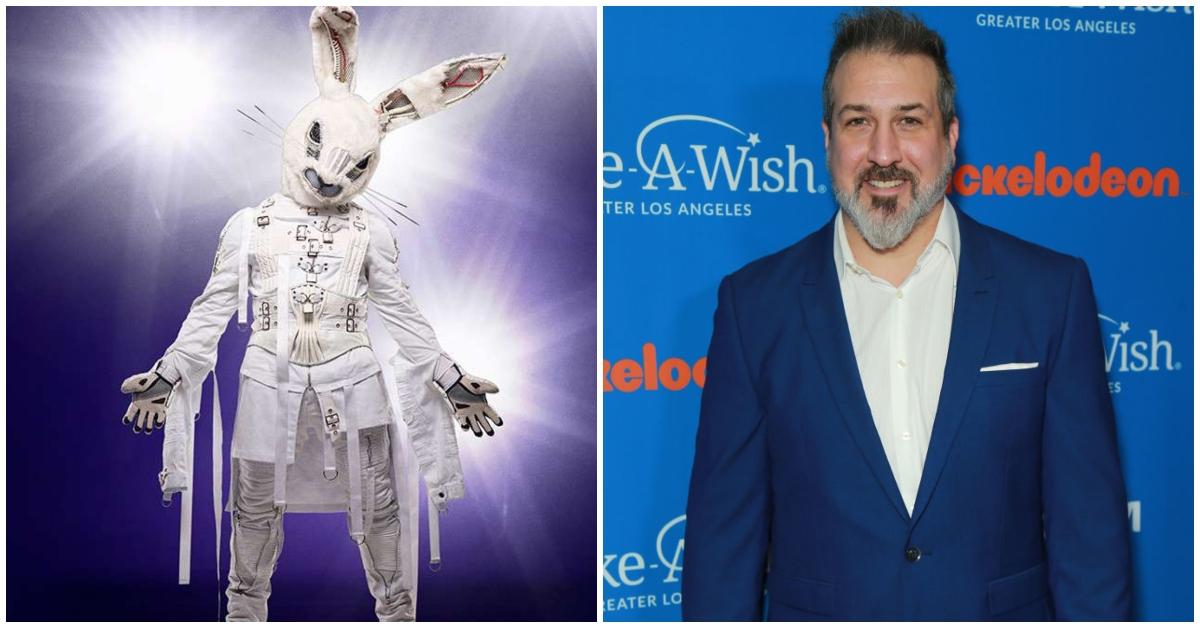 Article continues below advertisement
For the record, once Joey LIED TO OUR FACES about it, we guessed JC Chasez was the guy.
Who is the Raven?
The clues are pointing toward former talk show host Ricki Lake. The article linked above breaks it all down in more detail, but what really solidified it for us is when she said, "So don't cry baby" — a reference to her supporting role in the John Waters film Cry-Baby.