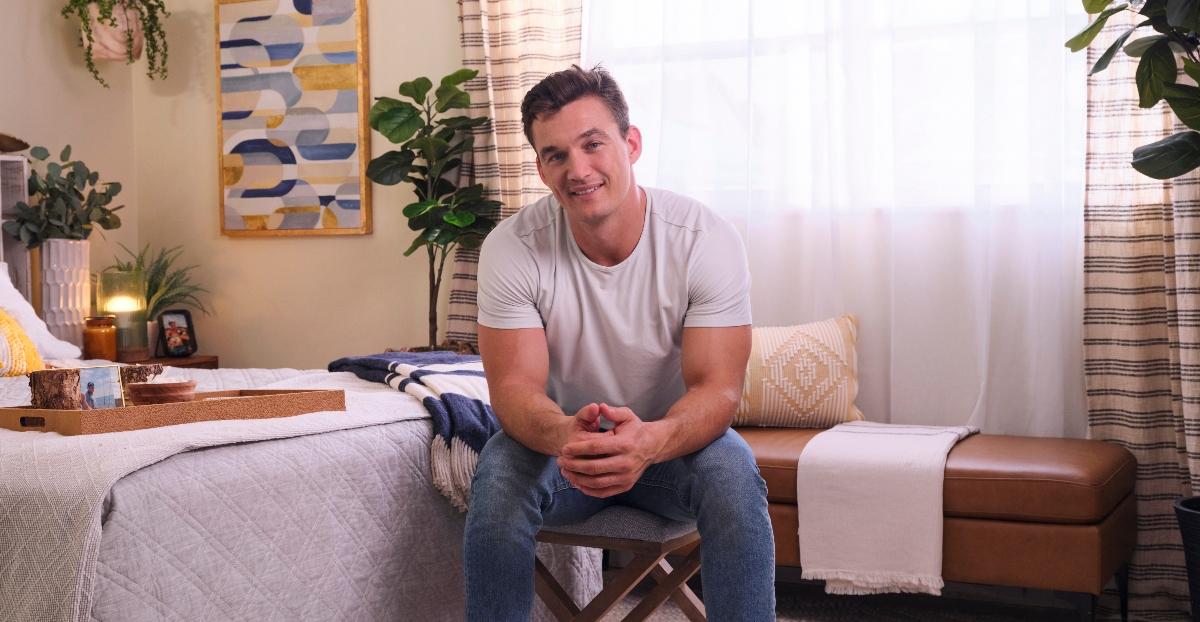 Tyler Cameron Is Renovating His "Beautiful" Florida Home and Listing It on Airbnb (EXCLUSIVE)
Bachelorette alum Tyler Cameron may "live in paradise," but the ABC star isn't simply sitting back and soaking up the Florida sunshine — well, at least not all the time.
After dancing his way through the reality competition The Real Dirty Dancing, Tyler is setting his sights on renovating and flipping houses. With about "seven housing projects" currently in the works, the 29-year-old has teamed up with HomeGoods for their new digital experience, HomeGoods Dream Vibes, which allows users to turn their dreams into home design inspiration.
Article continues below advertisement
Distractify spoke exclusively with Tyler about his latest partnership, including how his dream inspired his own home, his plans to Airbnb his Florida property, and his future in reality television.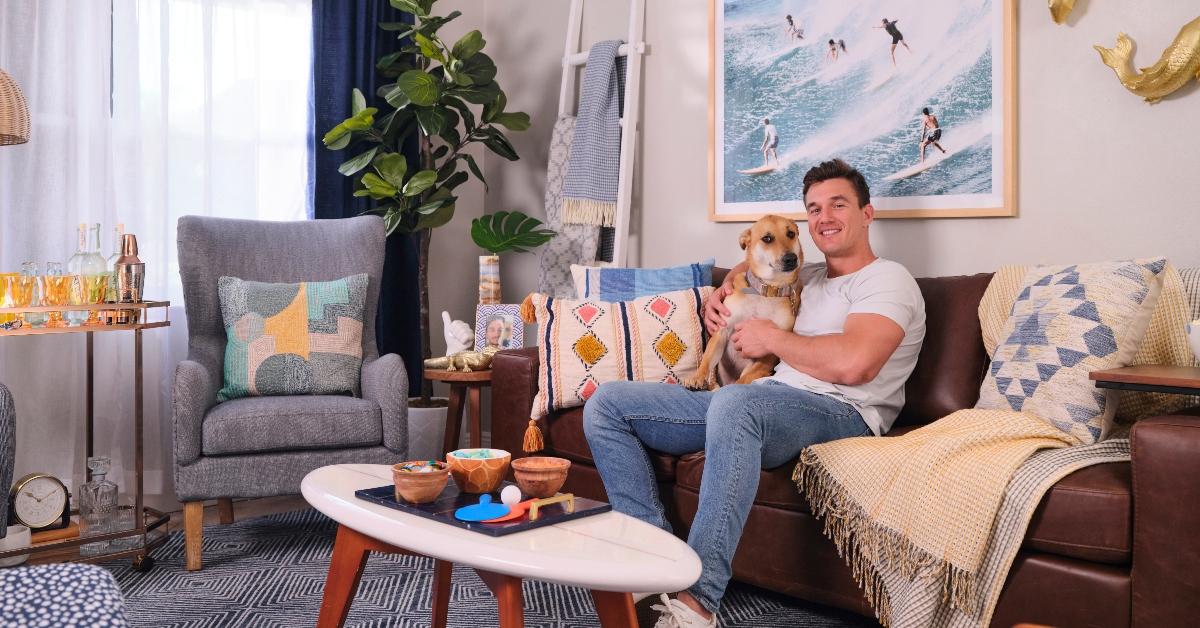 Article continues below advertisement
Tyler Cameron talks renovating Florida home for future Airbnb rental.
Though Tyler was in New York when this reporter hopped on a Zoom call with the former Bachelor Nation star, he told Distractify that he "dreams about being home in Florida" with his friends and family, and of "chilling" in the living room or outside in the backyard.
Therefore, it's not surprising that Tyler's HomeGoods revamped residence is inspired by social hangouts; his Dream Vibe is "Popcorn & PJs, Please."
"As soon as you walk in my door, you're right in the living room," he told us about his favorite room in his house. "So I hope that room right there is something that [guests] ... feel at home and because that's also where we do all the hanging out."
Feeling inspired by the HomeGoods digital experience, Tyler is going to use the tool for the most recent property he purchased in his hometown of Jupiter, Fla., which he plans to rent out as an Airbnb.
Article continues below advertisement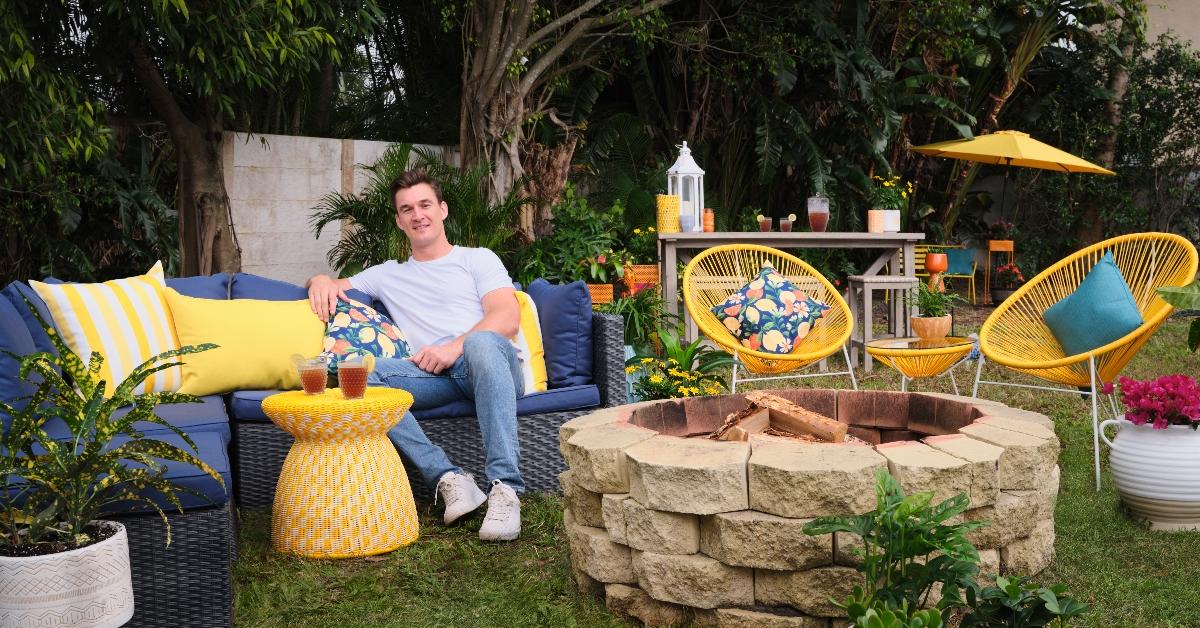 "I just bought a house. I closed on [it] ... this past weekend," he dished. "I'm gonna plug in my dream for this house and it's going to help me get my inspiration for how I'm gonna design it and everything like that."
He continued, "I'm gonna turn one into an Airbnb so I can have people come to Jupiter, come experience what I've experienced in Jupiter. I'm gonna have a whole list of things for them to do, you know, kind of make a little vacation home for people to come visit. It's got a pool, it's a beautiful place."
Article continues below advertisement
With Tyler's television past and his passion for building and flipping houses, is it possible that fans might see the reality star on a home renovation show? Well, someone call HGTV because Tyler is totally down!
"I would love to show the fans what I'm working on [and] what I'm building," he said.
Article continues below advertisement
Most recently, Tyler competed in the dance competition series The Real Dirty Dancing. Though he was not crowned the winner, the influencer told us that if another dancing show came knocking at his door — like Dancing With the Stars — he wouldn't pass up the opportunity.
"I love to dance. I'm always down to dance," he told us. "So if there's another dancing show, I'm in."
Though Tyler made his reality television debut on Hannah Brown's season of The Bachelorette, the reportedly single star will not be attending any rose ceremonies anytime in the near future... or ever again.
He previously stated that he would never appear on a Bachelor spinoff series, such as Paradise, and his stance on the matter has not changed.
"I live in paradise. I live in Jupiter. I'm good," he stated, point blank. "I'm good on Paradise."