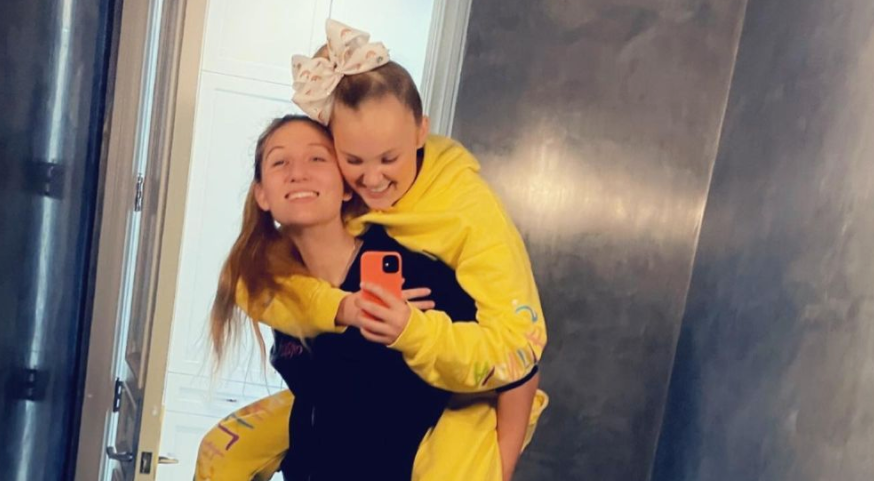 JoJo Siwa's Posts With Her Girlfriend Kylie Are the Cutest
Ever since JoJo Siwa announced her sexuality to the world, a lot has happened. She's been swatted and gotten some backlash, but for the most part, she's gotten tons of support from all over the internet.
Back in 2020, there were some rumors that JoJo had a boyfriend, but now she's revealed that she has a girlfriend.
Article continues below advertisement
Even though JoJo was keeping her girlfriend's identity a secret at first, a month later she made their relationship Instagram official and revealed that she's dating someone named Kylie. On Instagram, JoJo says the two were best friends for a year before they made their romantic relationship official on Jan. 8, 2021.
JoJo Siwa broke the news on 'The Tonight Show.'
On The Tonight Show Starring Jimmy Fallon, JoJo said that she has a girlfriend, but she was initially keeping the news of who she is to herself. JoJo said that she told Kylie about all the support she's gotten since her TikTok with the Pride House and one she made to Lady Gaga's "Born This Way."
JoJo said that when the members of the Pride House came over to do TikToks she thought to herself, "I think this is gonna out me."
Article continues below advertisement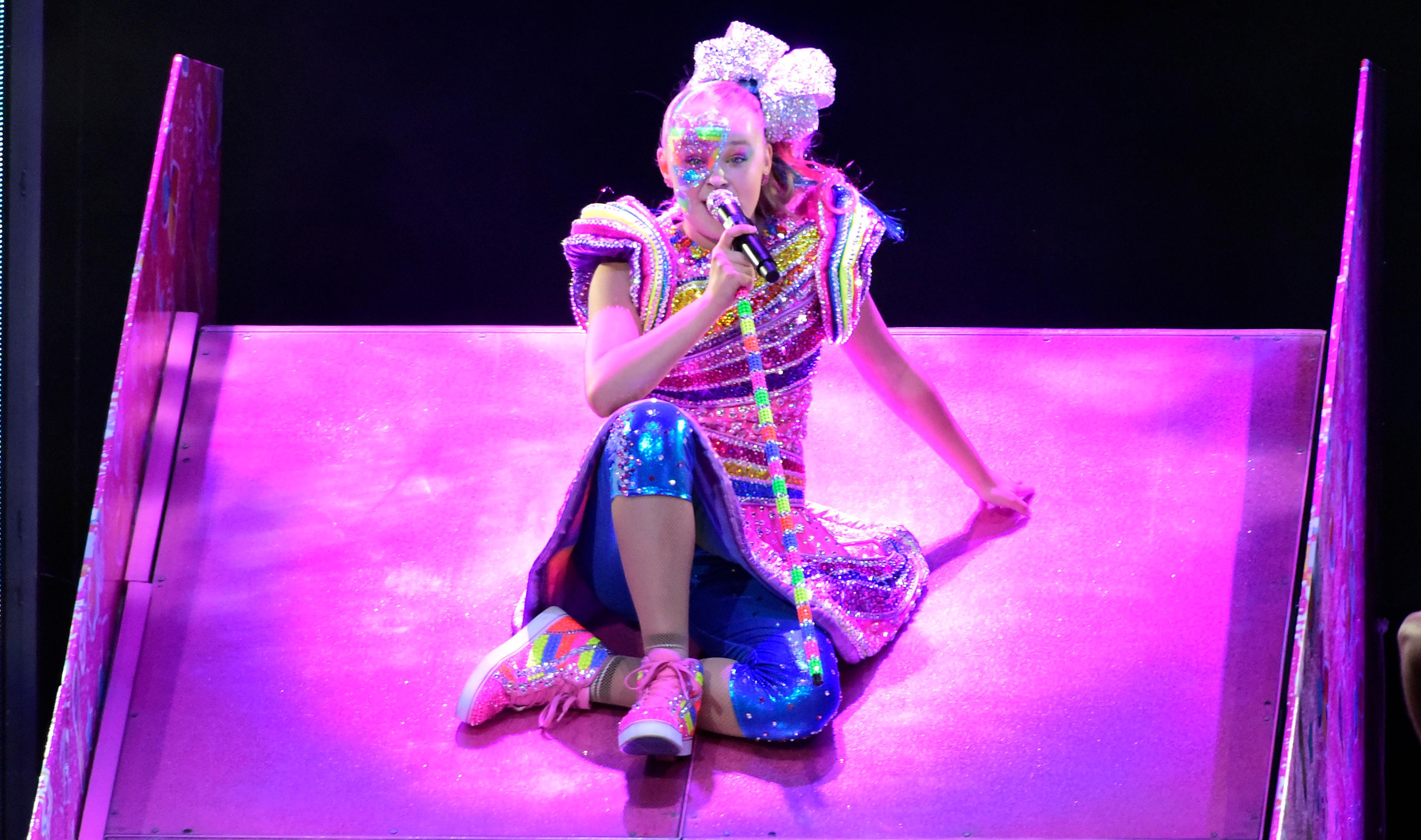 "I don't really mind because it is true, I do have the most amazing, wonderful, perfect, most beautiful girlfriend in the whole world. It's not something I'm ashamed of. I just haven't shown the internet yet."
Later on, JoJo says that the day after she posted the "Born This Way" TikTok, she was speaking to Kylie on FaceTime where she talked about the support she was getting from fans.
Article continues below advertisement
JoJo says Kylie was the one who encouraged her to share that post of her wearing the "Best Gay Cousin Ever" shirt on her Story. She says that her publicist was even asking her if she would be confirming her sexuality just a few minutes before the post went up and she said no.
JoJo had to text her publicist back and say, "Hey, so about not confirming, go look at my Story."
But Kylie did more than that. It was Kylie who took the brave first step and asked JoJo out. In a TikTok caption, JoJo revealed that Kylie made the move. "I did it!! ... my human," the caption starts out. "It's been 1 month since my best friend asked me to be her girlfriend, and it's been the best month ever. I love you."
Article continues below advertisement
JoJo says that coming out shouldn't be a big deal.
"I don't want it to have to be such a big thing," JoJo told Jimmy. "Like, what am I gonna do? Have a coming out party? No! It's just who I am."
After she posted the pic in her brand new T-shirt, she went back to FaceTiming Kylie. According to JoJo, the two are long distance so they stay on the phone all the time.
JoJo also said that she didn't realize what a big risk she was taking at the time by coming out because it could have cost her "everything," including her career. But she realized anything she lost because of it isn't something she wants anyway.
"But if I lost everything that I've created because of being myself and because of loving who I want to love, I don't want it," she said. "That's not what I want if I can't love who I want to love. That's one of the most important things to me."