JoJo Siwa Goes Public With Her New Girlfriend in a Series of Sweet TikToks
JoJo Siwa recently confirmed she has a new love in her life. On that note, who is her girlfriend? Here's everything we know about the couple.
Ever since dancer and singer JoJo Siwa announced her sexuality to the world, a lot has happened; she's been swatted and received some backlash, but for the most part, she's gained plenty of support from people all over the internet.
Although there were rumors that JoJo had a boyfriend, she began dating her best friend, Kylie Prew, in February 2021. The two broke up in late 2021 before getting back together and splitting for good in June 2022.
Article continues below advertisement
Now, nearly one month since confirming her and Kylie's split, it appears the 19-year-old "Nobody Can Change Me" vocalist has found love again. On that note, who is JoJo Siwa's new girlfriend? Keep reading for all the known details!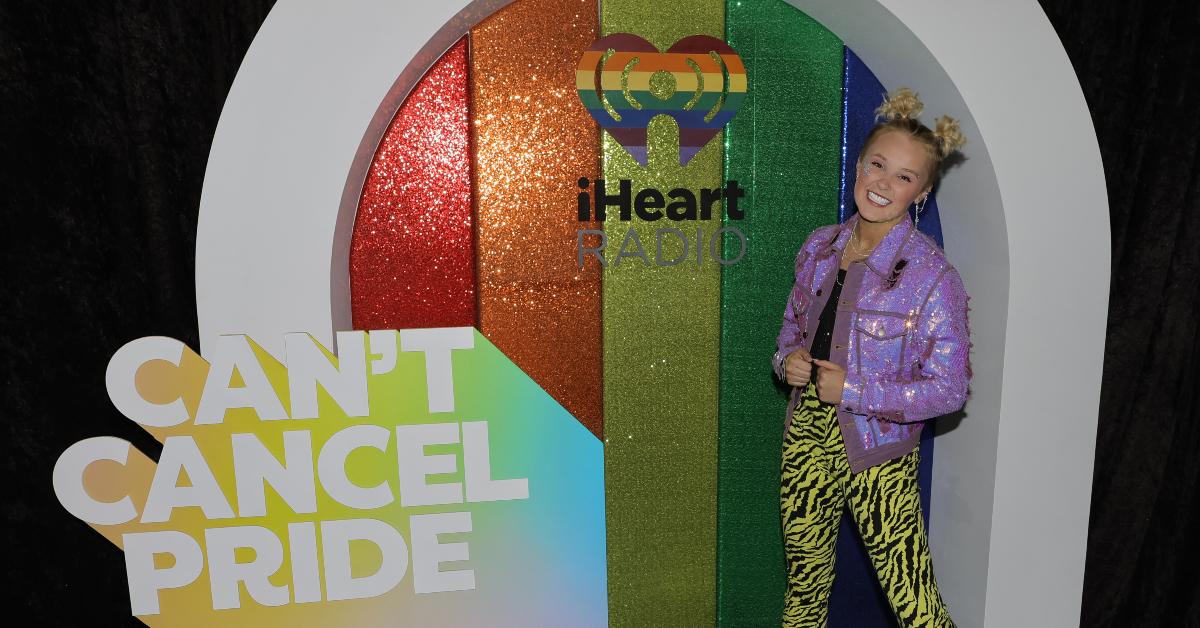 Article continues below advertisement
Who is JoJo Siwa's girlfriend?
On Sept. 13, JoJo went public with her new girlfriend, 22-year-old TikTok star Avery Cyrus. The queer influencer is one of the best-known LGBTQ creators on the platform, accumulating nearly 8 million followers and over 275 million likes.
The DWTS alum and her new girlfriend made their relationship official on Sept. 13 in a series on TikToks. In one of the clips, the two are joking around in photo booth; after smiling for the first photo, the couple shared a kiss for the next.
"Happiest girl," JoJo captioned the video.
Article continues below advertisement
The next TikTok shows JoJo and Avery performing a dance. The "D.R.E.A.M" songstress wrote that her girlfriend didn't know she was posting the video, adding that she was "so proud of her for learning" the brief routine.
"I have to share so you can see her CUTEST HAPPY FACE!!! That SMILEEEEE," JoJo said.
Article continues below advertisement
JoJo continued to express her love in the comments, writing, "her face as soon as the dance starts is SO HAPPY IT MAKES ME SO HAPPY CANT." Oh my goodness — how freaking adorable is that!
Though many are happy for the pair, others aren't too thrilled with how quickly Avery moved on from her ex-girlfriend, Soph Mosca. The two dated for over two years, announcing their split in August 2022.
JoJo says that coming out shouldn't be a big deal.
"I don't want it to have to be such a big thing," JoJo said during an interview with Jimmy Fallon on The Tonight Show. "Like, what am I gonna do? Have a coming out party? No! It's just who I am."
JoJo also said that she didn't realize what a big risk she was taking at the time by coming out because it could have cost her "everything," including her career. But she realized anything she lost because of it isn't something she wants anyway.
Article continues below advertisement
"But if I lost everything that I've created because of being myself and because of loving who I want to love, I don't want it," she added. "That's not what I want if I can't love who I want to love. That's one of the most important things to me."