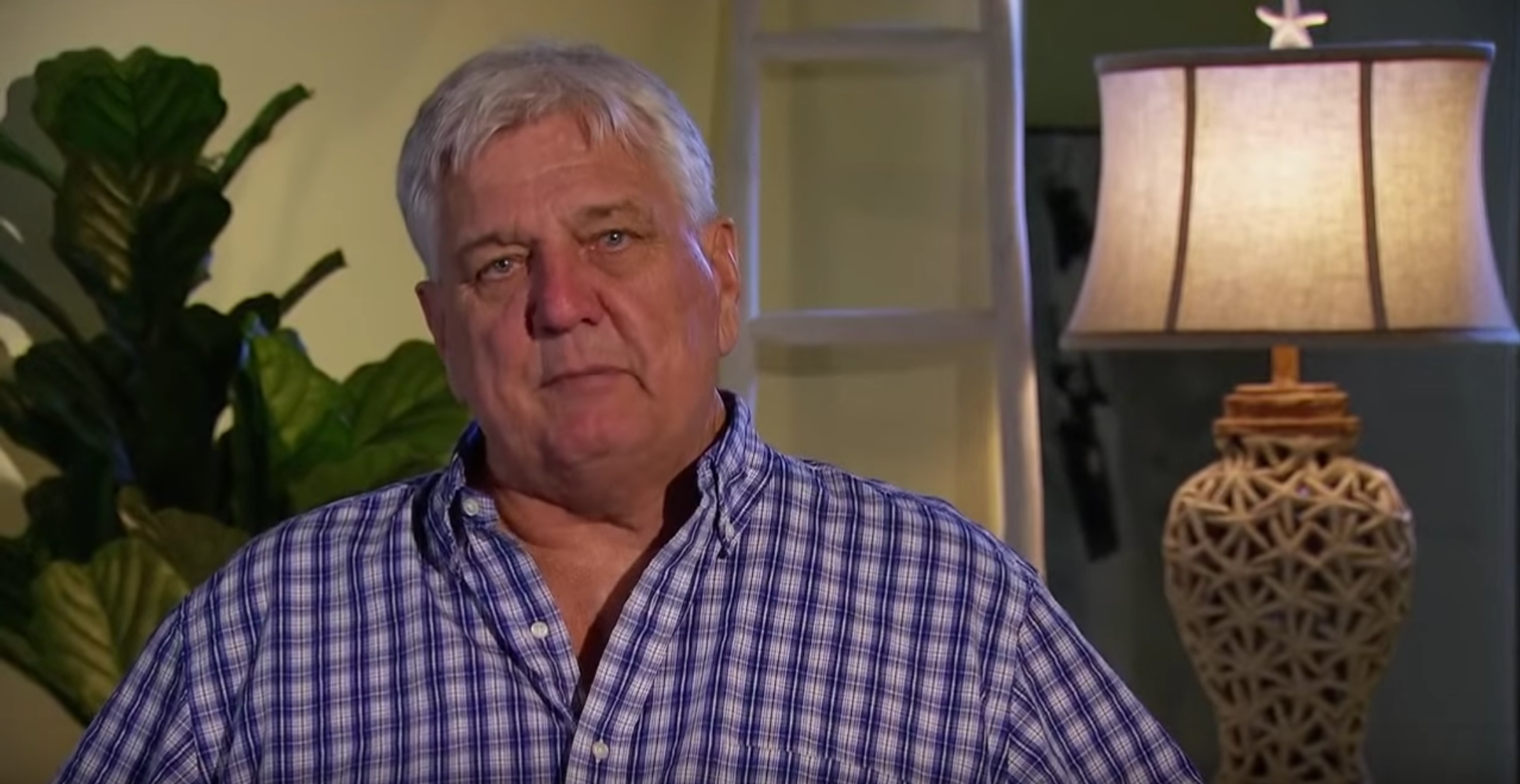 How Is Tyler Cameron's Dad? An Update on His Illness
Tyler Cameron's dad was hospitalized for his declining health before 'The Bachelorette,' but how is he doing? An update on his illness.
Article continues below advertisement
He almost didn't go on 'The Bachelorette' to take care of his dad.
Tyler has been open about his dad's health struggles since his time on The Bachelorette, specifically while on his hometown date with Hannah Brown. After filming was over, Tyler admitted that he almost decided not to come on the show because he was worried about his dad.
"I almost stepped away," he said. "I really didn't even want to come, but then like my pops kind of started recovering, had a successful surgery, every day I'm with him, doing everything I can to make him better."
Article continues below advertisement
A couple of months before filming began, and after Tyler was already cast for the season, Tyler's dad had a near-death experience, resulting in him being in a coma for 10 days.
"My pops almost died like two months before I came out here. He got really sick and he was in the hospital for like 25 days, he was in a coma for like 10 days. It was tough," he said. "It was like the hardest thing I ever went through in my life."
But he admitted that his dad was the reason he was on the show in the first place — in fact, his dad was a big fan of The Bachelorette.
"Me and my dad would sit around and watch The Bachelorette and he kind of like became a huge fan of you," he told Hannah. "and he was like 'Tyler, this is your girl. You've got to go make the most of this opportunity.'"
Article continues below advertisement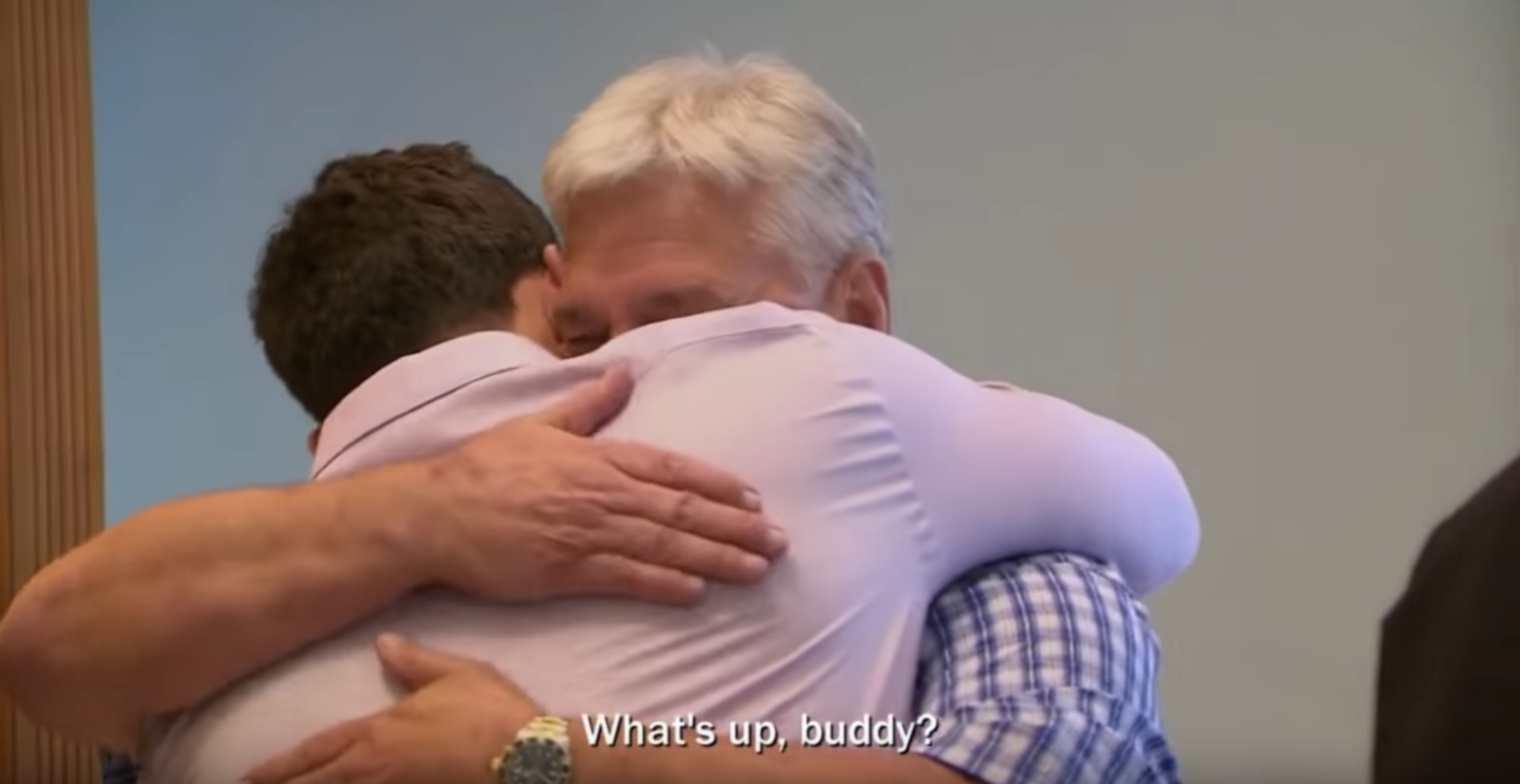 Tyler reunited with his dad for the first time in weeks while on the show, admitting that he had no idea what state his father was in health-wise.
"To leave him and not know how he's doing — I'm just hoping that my brother stepped up," he told Hannah on their hometown date. "I know my mom has stepped up... I want him to be around forever. I want him to see my wife. I want him to see my kids."
Article continues below advertisement
Tyler's dad was hospitalized again in August.
According to a user on Reddit, Tyler's dad was hospitalized again for health concerns in August. The post includes a screenshot of Tyler and his dad hugging from The Bachelorette. The name of the user has been crossed out.
"Please send Poppa Cameron your prayers... he's back in the hospital fighting an infection," the caption reads.
Tyler has never revealed what exactly his father was sick with, leading him to be hospitalized in the first place, but he revealed he suffered a few complications from his initial visit.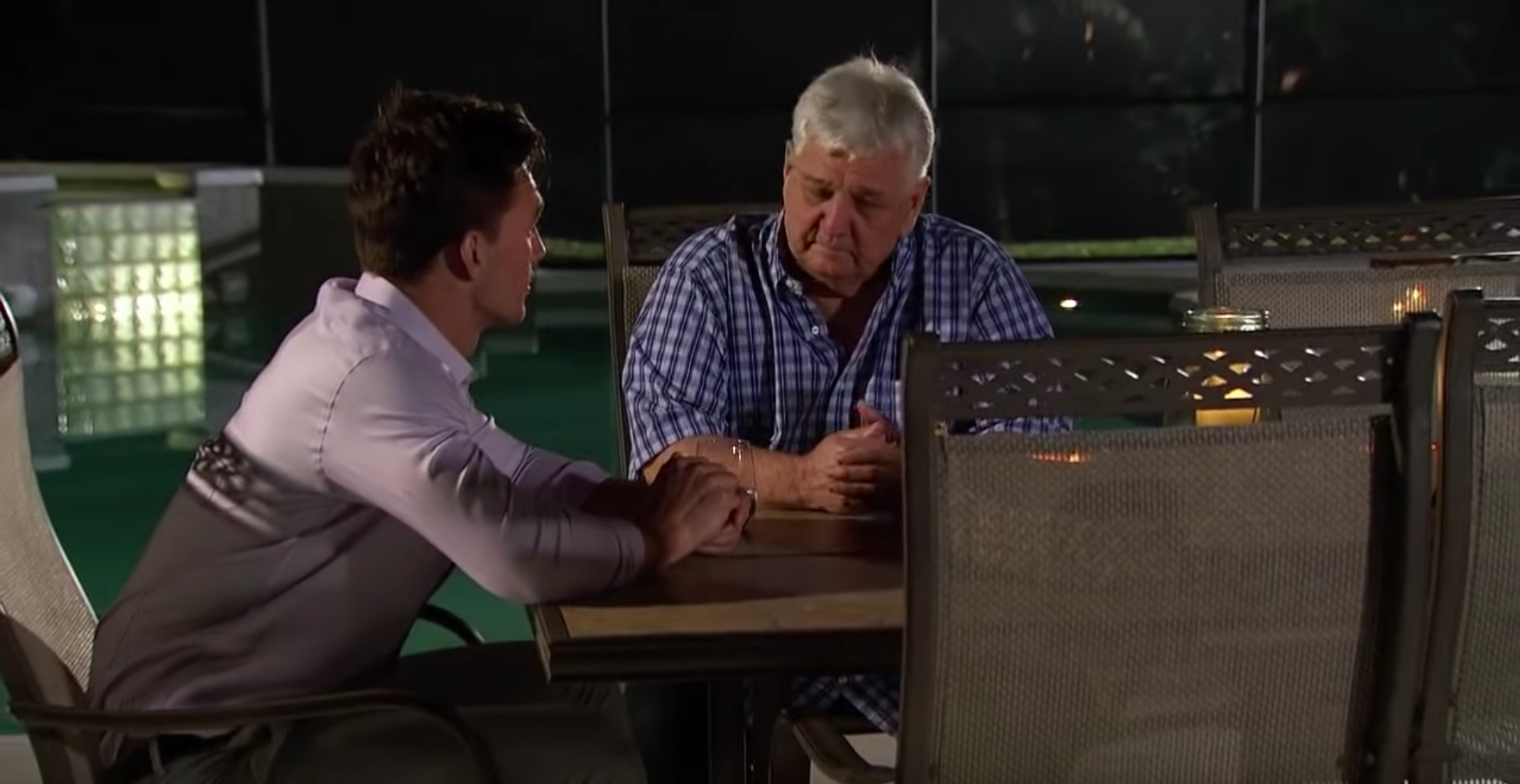 Article continues below advertisement
Luckily, his dad seems to be in a stable state now.
Luckily, there has been no other news on his dad's health since August, so it's probably safe to say that his dad is still on the way to recovery and that things are going well.
Poppa Cameron has been absent from both Tyler's and his brother Ryan's social media pages, which we're hoping is a clear indicator that things are well with him.
Tyler previously admitted that it was his father's declining health that encouraged him to get more into fitness, and he encouraged his whole family to join him.
"When my dad got sick, I started getting everybody in my family to go on group runs," he told People. "It started once a week on like a Thursday, and we'd go for 30 minutes and just meet for 30 minutes, and then go do like an hour. We just keep increasing, and I really enjoyed doing it. It was good family time, good time with my friends and we all got better together."
We're sending Tyler and his family our best wishes in this hard time.