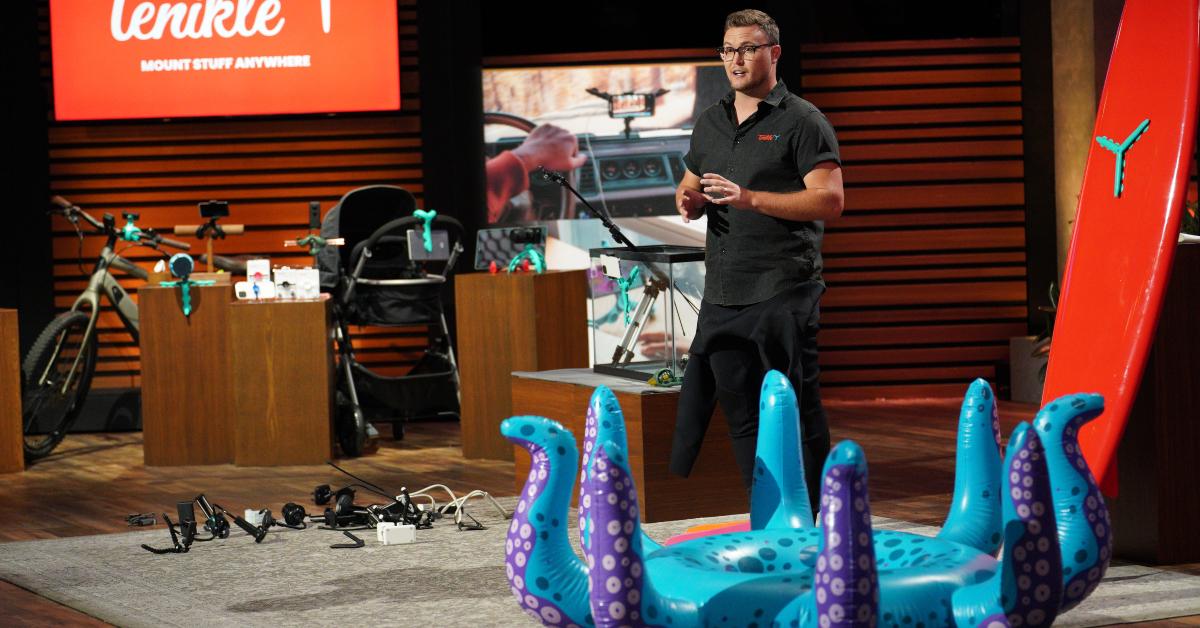 This 'Shark Tank' Entrepreneur Wants to Revolutionize the Way We Take Selfies
Several of the inventions that we've grown to love made their nationwide debut on Shark Tank. Along with the Ring Doorbell, companies like Scrub Daddy and Squatty Potty have gone on to make millions of dollars with the help of the sharks. And the latest entrepreneur to pitch his product in the tank is hoping to have the same success.
Article continues below advertisement
Husband and wife duo Hans and Lydia Dose started their company in the same way that many successful entrepreneurs do — in a garage. Tenikle, a tripod with tentacle-like suction cups, is designed for content creators and novice photographers alike.
Since the product's release, Tenikle has caught fire online. But will Hans's pitch be enough to land a shark? Here's an update on Tenikle after their Shark Tank appearance.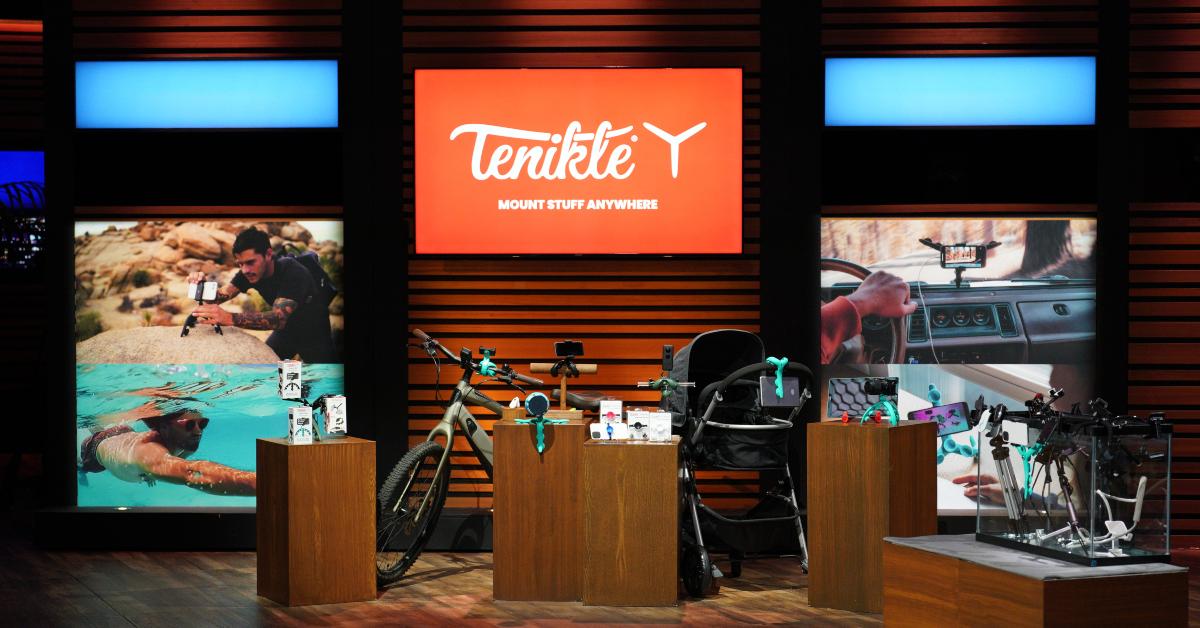 Article continues below advertisement
Where is Tenikle now?
The digital era led one wise smartphone user to discover the selfie. And thanks to Tenikle, users can take high-quality pictures of themselves without the fear of cracking their smartphone or camera screens.
According to Hans, the company was inspired by a hiking adventure gone wrong. After leaving his tripod at home, Hans wound up propping his phone up on a tree branch to take a picture and it, unfortunately, took a tumble.
It was then, Hans said, that the idea for Tenikle was born. Much like an octopus, the tripod has legs that can cling to virtually any surface.
In an interview with Bontena, Hans shared, "Growing up surfing and loving the ocean, naturally, I was inspired by octopus and starfish as they seemed like nature's best way to securely affix to anything. So I copied their design to be functional for tech."
Article continues below advertisement
Hans later shared Tenikle on IndieGoGo and Kickstarter, which generated more than $230,000 in preorder sales. "I'd say the number one factor that pushed the success of our Kickstarter was explaining less about Tenikle's 'features' and more about how it can improve your life," Hans explained.
Article continues below advertisement
Following the product's initial launch, Hans and Lydia redesigned their prototype based on customer feedback, thus creating the Tenikle 2.0. Customers can also opt into Tenikle accessories or the Tenikle 360, which features a removable, rotatable arm attachment.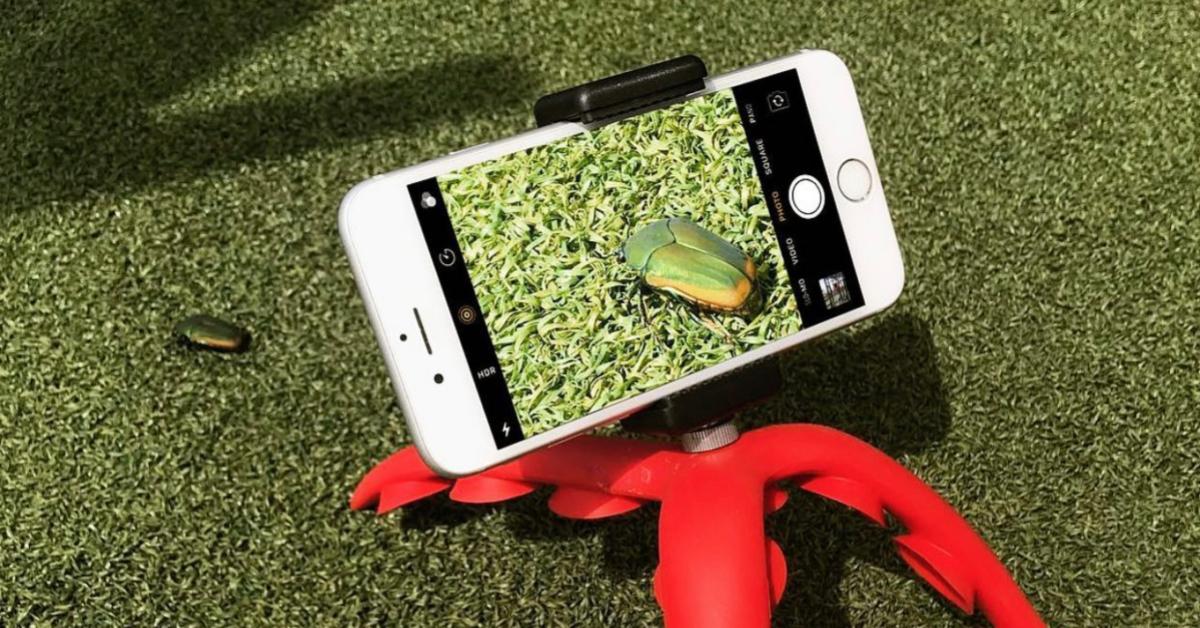 Article continues below advertisement
"Tenikle is basically like a personal cameraman that fits in your pocket," Hans said of the company. "It's perfect for influencers who take lots of photos or video as they can take literally any shot they're looking for, completely on their own."
Tenikle CEO Hans Dose made a deal with Daymond John on 'Shark Tank.'
Tenikle's website reveals that Hans and Lydia operate the business from the comfort of their RV, which they use to travel across the country. The lovebirds turned business partners often document their adventures on the road.
And with an investment from Daymond, there's no telling how far the company will go. Daymond wrote on Twitter, "No matter what kind of situation you're in, there's always hope. I believe in Hans and his product and am looking forward to working with my new partner!"
Article continues below advertisement
Ahead of the company's Shark Tank debut, Tenikle's official Instagram account has more than 15K followers, which will likely increase following the show's premiere on Dec. 17.
You can watch new episodes of Shark Tank on Fridays at 8 p.m. EST on ABC.