18 Members of One Texas Family Contract COVID-19 After Surprise Birthday Party
Last month, a family gathered for a surprise birthday party. One member unknowingly had COVID-19 and spread it to other partygoers. 18 family members in all contracted the virus.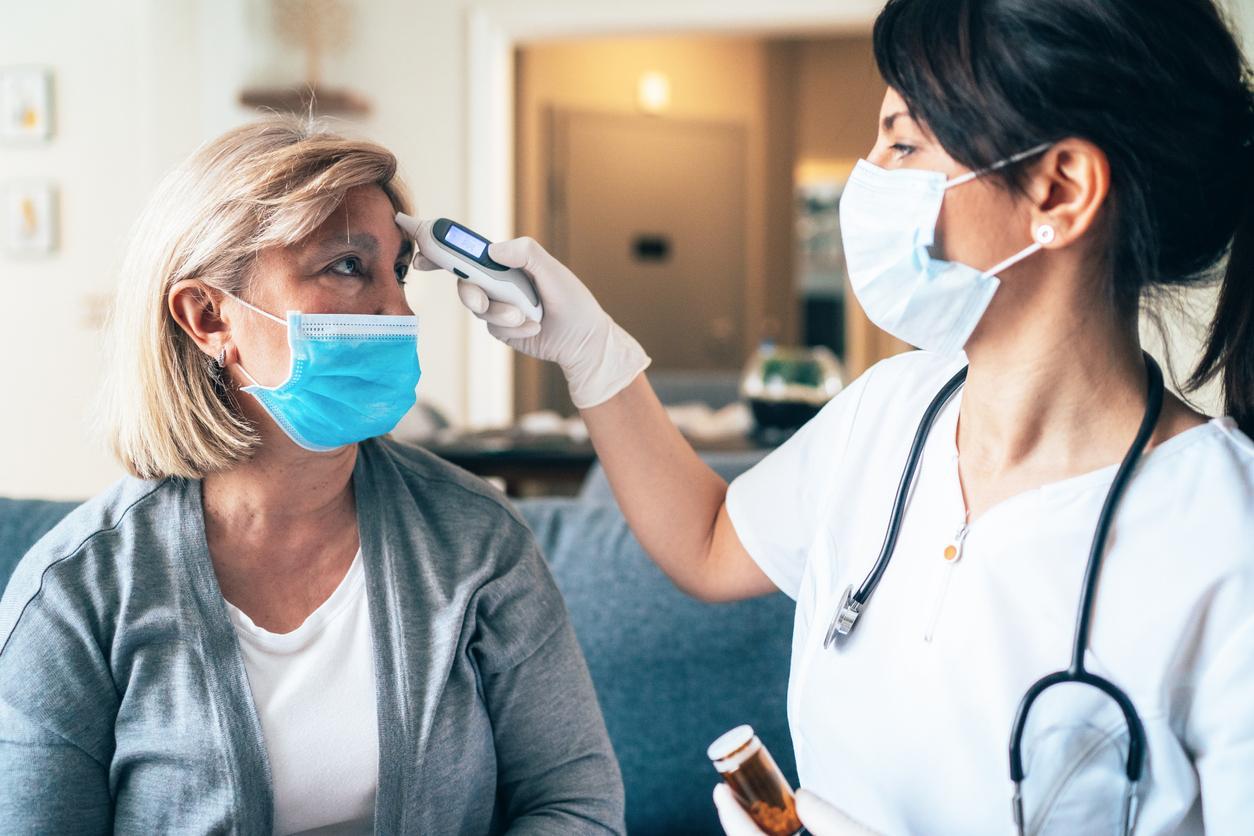 It seemed like a nice idea. Get the family together for a surprise birthday party for one of their relatives. But for Ron Barbosa's family, that one party led to 18 family members contracting COVID-19. Three of those family members ended up hospitalized.
Article continues below advertisement
On May 30, Ron Barbosa's nephew attended a surprise 30th birthday party for Ron's sister-in-law. He had a mild cough, which he believed was "the byproduct of working in construction," according to KVUE.
Although Ron did not attend the event, his nephew did after playing golf with a few family members who also attended the event. Although they tried to stay socially distant, it wasn't enough.
Article continues below advertisement
"It wasn't that long," Ron said. "It was only a couple of hours. But during that brief time, somehow the other 18 family members are now infected with COVID."
A total of 25 people attended the party. Ron's nephew interacted with seven other family members at the party who contracted COVID, and those seven people then left the party and came into contact with and spread the virus to 10 other family members.
Article continues below advertisement
Ron, a volunteer EMT who is married to a doctor, said he and his wife did not attend the party precisely because of the safety risk. "When people started getting sick, we really let everyone have it," he said. "We knew this was going to happen, I mean this whole time this has been going on we've been terrified."
Article continues below advertisement
Now, three members of the family are hospitalized: Ron's elderly parents, Frank and Carole, and his sister Kathy, who has breast cancer. Two young children are also among the family members infected.
Ron says that Kathy is recovering and feeling better, but his parents are in a much more serious state. Frank and Carole have been married for nearly 68 years. Ron thinks that Carole infected Frank because she stopped by the party to drop something off. Carole has been in the hospital since June 13; Frank since June 17.
Article continues below advertisement
Frank is now in the ICU on life support. "My dad's hanging on by a thread," Ron said. "They're saying this is one of the last straws for my dad." And because of visitation restrictions, he is mostly limited to communicating with his parents via phone calls.
"That's really the best medicine," he said, getting emotional. "You know they're in there by themselves with no family. It's heartbreaking."
Article continues below advertisement
Ron is scrambling to try to figure out how to get his dad blood plasma from recovered COVID-19 patients, which there is not a lot of at the the moment. "If you've recovered...go donate your plasma," he pleads.
He says that other than his parents and his sister, the rest of his family has mostly recovered or is recovering from the virus. At first, Ron and his wife were so angry that his family could be that careless. "We were horrified," he said. "People couldn't believe that they took it to a family member. But now, we're holding on together."