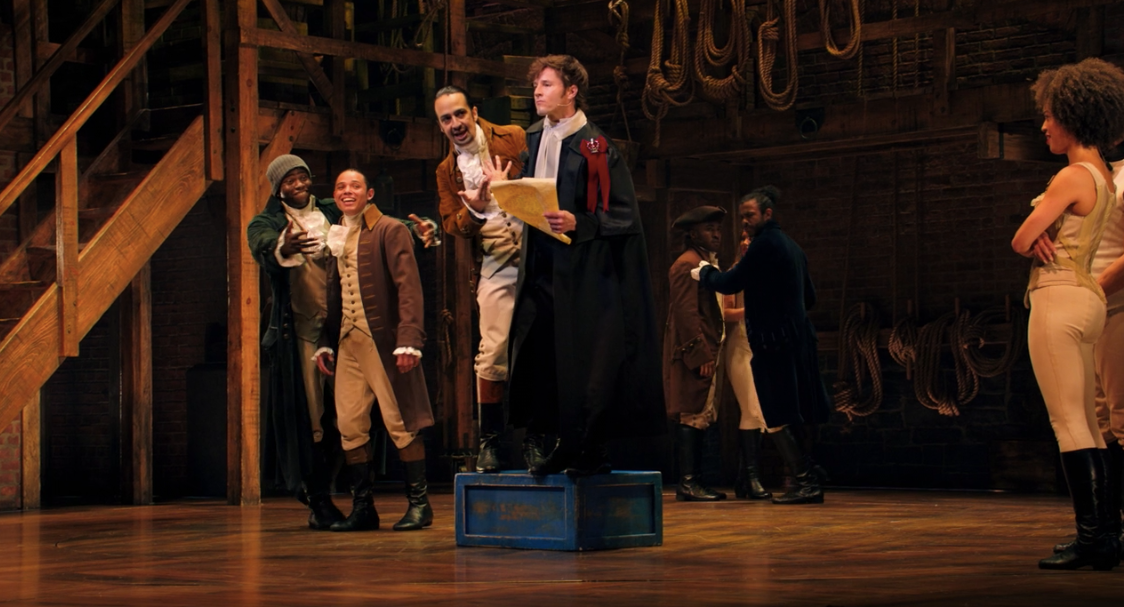 Thayne Jasperson, the Original Samuel Seabury, on the Revolution and Legacy of 'Hamilton' (EXCLUSIVE)
It's been six years since the original Hamilton cast started out developing their characters, and four years since the hit musical took home an incredible 11 Tonys. And yet, Hamilton has proved to be as powerful then as it is now. There's a reason why the show is still one of the most coveted Broadway tickets — the way it connects to people.
Article continues below advertisement
One of the people that it connected with right from the start was Thayne Jasperson, who originated the role of Samuel Seabury in the Broadway hit. Now the only remaining original cast member still performing at the Richard Rodgers Theatre, Thayne spoke exclusively to Distractify about the development of the show, why it's so important that it's now available to a wider audience on Disney Plus, and how Broadway is trying to stay open even while the theater doors must remain closed.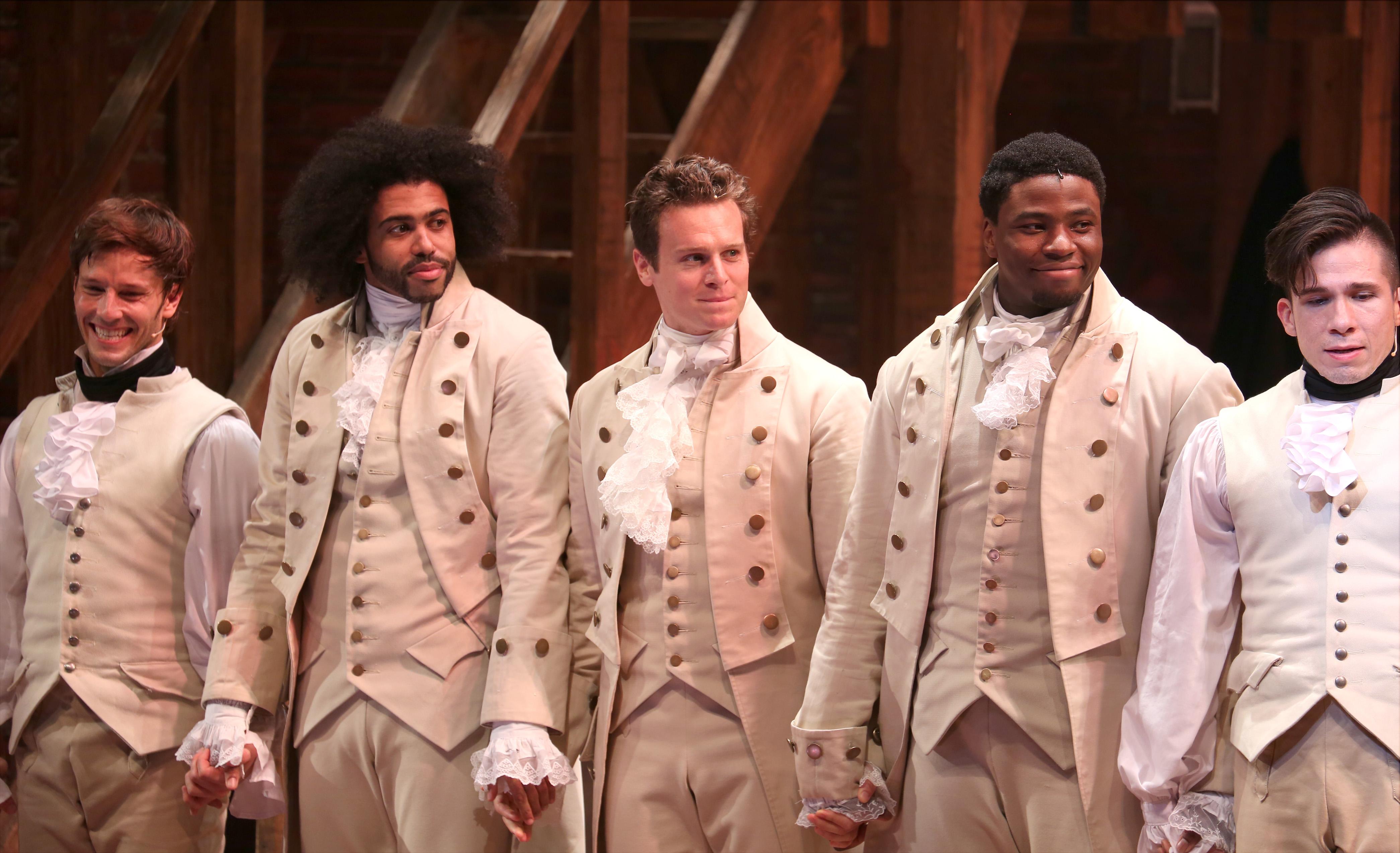 Article continues below advertisement
Though the lights are off physically, Thayne says that Broadway stars are working to keep them symbolically open.
Right now, Broadway's lights are physically off and, sadly, they must remain off until January of 2021. It's a heartbreaking thing for many actors, not only because it is their livelihood, but because they no longer get to connect with their audiences the way they could on stage. That's why Thayne is just one of many actors who are going virtual to connect with those fans.
Thayne works with a company called Broadway Plus, which offers meet and greets, voice lessons and more from Broadway's stars. While it sounds like every Broadway fan's dream come true, it's more than that for the actors doing those meet and greets.
"I've been able to get in more with [Broadway Plus] since we've been in quarantine. It's been awesome because part of something like they've been promoting is the idea of keeping the marquee lights of Broadway on and keeping the Broadway stars connected to the people," he says.
Article continues below advertisement
"I've had a couple of encounters which has been so sweet because they were really excited; they were like 'I've been watching you since the beginning!' I actually feel really honored. It's kind of brings you into a beautiful, grounded space. You really feel like people really appreciate what you do, because, really, that's all you can hope for as a performer."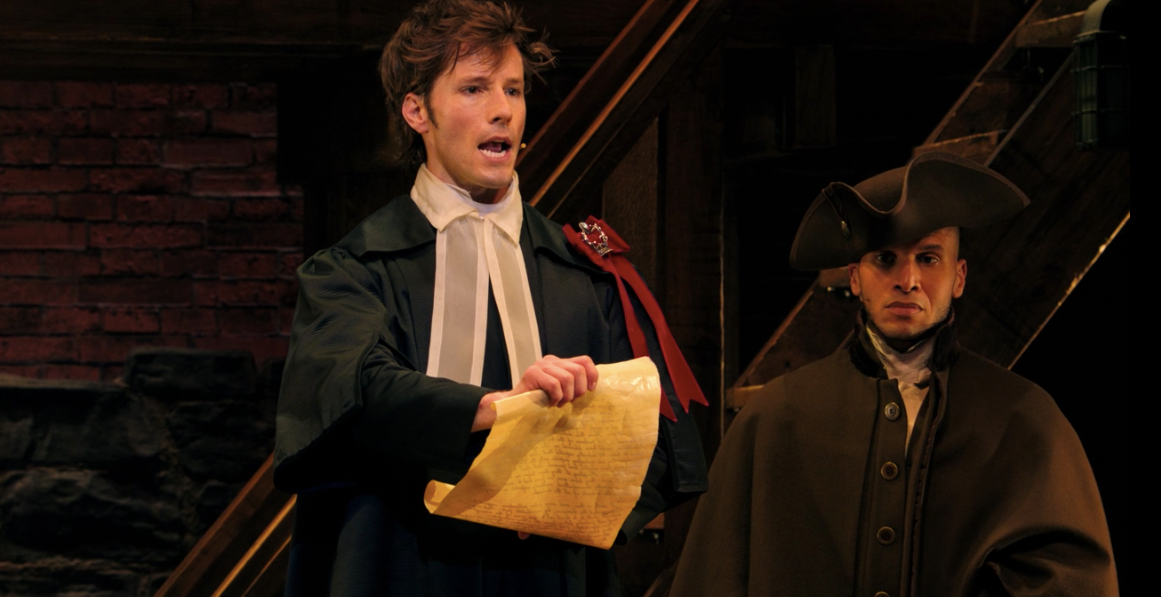 Article continues below advertisement
For six years, Thayne has been Samuel Seabury — and all other Samuels were inspired by him.
Coming into Hamilton, the actor already had an impressive resume. He was in the original cast of Newsies on Broadway, as well as Matilda, and he originated the role of Porthos, the dog, in the musical, Finding Neverland.
"I was in Matilda when Hamilton casting contacted me and said, 'Hey, so there's a new show about Alexander Hamilton. It's all about history, but we're gonna tell the story through rap.' My first impression was like, 'Umm, interesting. Okay, we'll see what that is!' But then they told me who the creative team was," he recalled. "From there, I knew whatever it was going to be, it was going to be a beautiful experience."
Article continues below advertisement
As far as the audition process went, Thayne was brought in to sing "Dear Theodosia," and then was asked to rap a portion of "Washington on Your Side" — without ever having rapped before. At the end of the audition, he was told by Lin-Manuel Miranda that the rap was what convinced them to cast him in the show.
Article continues below advertisement
Working on Hamilton, you had to be "really quick on your feet and in your head," he says. "We would learn all these new songs, and it was wonderful. It was like you were packing your brain and feeling like you had to constantly mold and maneuver through new works."
From the start of rehearsal, Thayne recalls a collaborative environment — to the point that the decisions he made in creating Samuel Seabury have stuck around for all future Samuel Seaburys across all different Hamilton shows. Believe it or not, when "Farmer Refuted" was originally written, "For shame! For shame!" was always meant to repeat with no change. Any Hamilton fan will tell you that that's not what you hear when you listen to the song.
Article continues below advertisement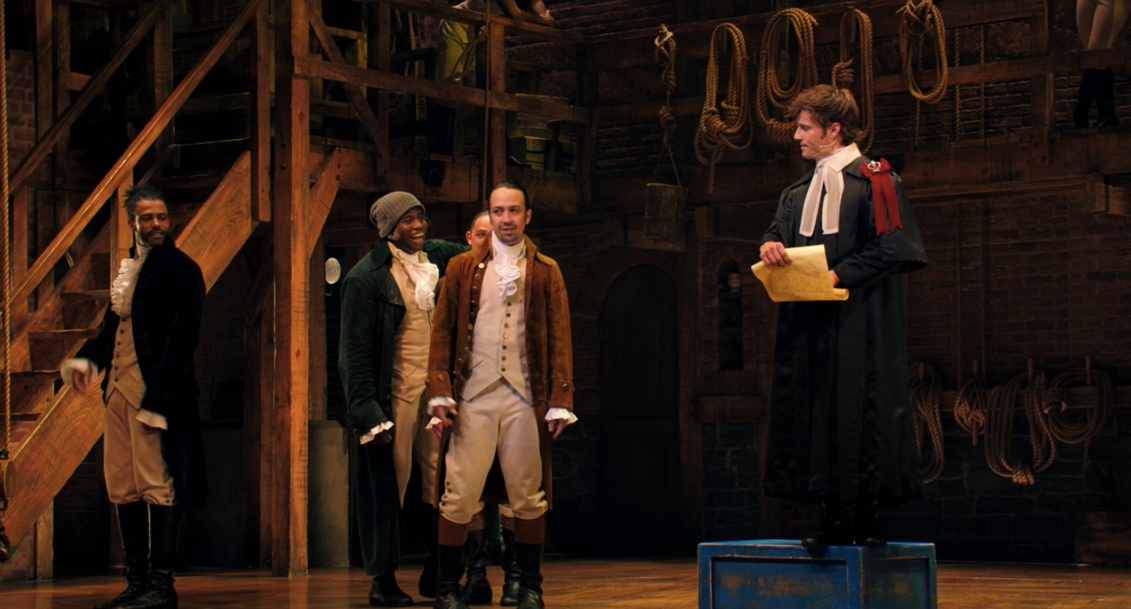 It was Thayne who played around with his part and opted to "pull the notes up." Following the first time he changed it up, Alex Lacamoire, their musical director, asked him to keep doing it. "Ever since that, anybody who plays Samuel Seabury, they always have to sing the same thing that I did. It's kind of fun to get to be a part of that creative process," Thayne says. It was also the actor that introduced that Samuel would stand on a box while he read his speech.
Article continues below advertisement
Thayne almost wasn't in 'Hamilton.'
In addition to originating the role of Samuel, the actor was also building out the role of Porthos in off Broadway productions of Finding Neverland. Playing a "human-morph dog" called for a great deal of creativity, which he says director Diane Paulus encouraged him to use. However, when the time came, Thayne had to decide between Hamilton and Finding Neverland.
"In the end I wanted to do Hamilton. I felt it was a revolutionary piece. It was so diverse in so many aspects and it brought a message to the world. It was very relevant and I wanted to be a part of that," he says.
It's that message that he believes is so crucial to spread today.
Article continues below advertisement
Thayne believes that 'Hamilton's message should be spread — beyond the bounds of Broadway.
Having grown up in a small town in Wyoming, the performer says he did not quite grow up around the diversity he currently sees where he lives in New York City.
Article continues below advertisement
"It was pretty much white and country. No shame or anything towards anyone, but it was something that for me for some reason, I remember being a child and always gravitating towards the person who was different, wanting to make them feel included. When I moved to New York, it felt like home. You hear every language spoken across the map, you see all types of people in all types of things. Which is so beautiful and wonderful to have. To me, it makes me happy."
But it was working on Hamilton that made Thayne want to learn more about diversity and inclusion, and learn that he had more work to do. "We have had a lot of opportunities where we could have a platform to speak to different things. It's brought me more of an awareness. I grew up in the country, a white, privileged boy who then has learned, being in the city and being surrounded by others, and I'm like, 'There's a lot that I also want to stand for and help with and support with, how can I do that? What can I do?' I'm still learning, but I'm grateful for the awareness."
Article continues below advertisement
That awareness is something that he hopes will spread further thanks to the release of Hamilton on Disney Plus. "[Disney] has the ability to spread the word and to bring this film to so many households. When you're in these kind of bubbled cities, where you have so much acceptance of all types of people — and still there's not — but a lot more than the rest of the nation, we get used to this idea that it seems normal," he says.
Article continues below advertisement
"Everyone's included, everyone's welcome. We can feel a general inclusion, more than not. But then as we see what's going on here, you start to see across the nation, there's so many people who are not aware, not inclusive, not willing to be, either. I believe that this now coming out can bring an awareness to humans and a connection because people connect through the music, they connect through the story, they connect through history. So whether they're a proud American who maybe is less aware, or whether they're somebody who has difficulty in the ways America was built, they can also feel a nature that they are being represented, which is beautiful."