'The Boys' College Spinoff Is an Entirely Different Show, but It's Got the Same Tone
'The Boys' spinoff show won't be stylistically identical to the popular Prime Video series, but showrunners say the vibe is still the same.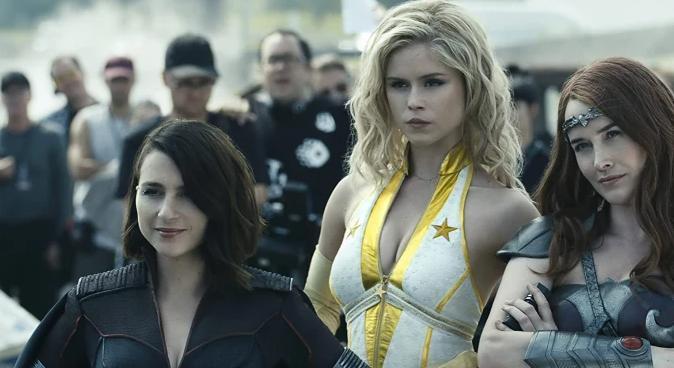 Chances are that even if you're sick and tired of superhero-themed TV shows and movies, then you'd probably like The Boys. Even though it's a show about caped crusaders with superhuman abilities, it's more about how these uber-powerful entities would most likely operate within a corporate republic like the modern-day United States. Irreverent, brutal, and disheartening, with tons of dark humor, it quickly became one of Prime Video's most watched IPs.
It was so successful, that it actually has a couple of spinoffs heading our way: a college-themed show and a cartoon called Diabolical.
Article continues below advertisement
'The Boys' college spinoff has finally gone into production.
Production hell can happen on even the most prestigious and well-funded of entertainment ventures, and The Boys' college series, unfortunately, experienced just that.
The show was in development longer than some of the series' leads could hang around and wait for, which led to further delays as replacements needed to be found.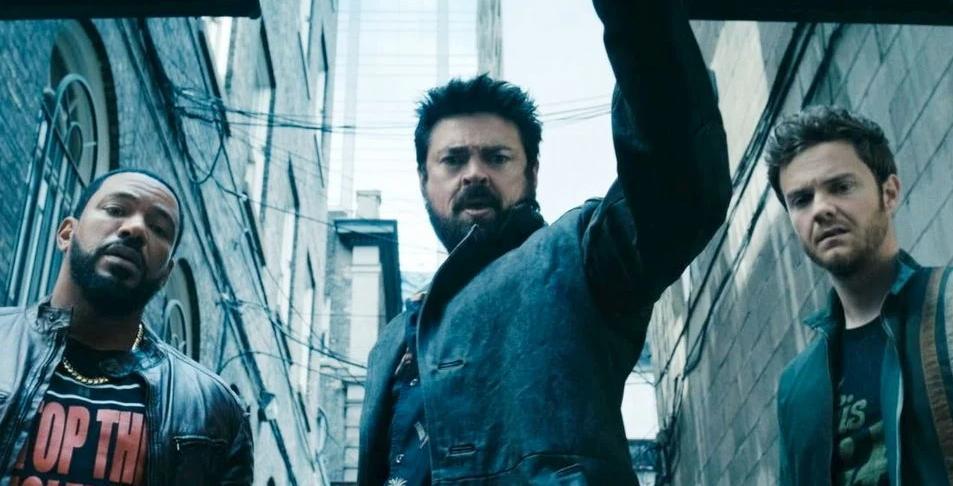 Article continues below advertisement
But after wrapping up pre-production and getting new leads, the series was ready to begin filming, which is exactly what happened in May of 2022. The show's main cast is comprised of London Thor, Derek Luh, Shelley Conn, and Asa Germann who will play young supes-in-training at a college-style campus run by Vought International, the company behind Compound V, which has a monopoly on pretty much all of the world's superheroes.
The youngsters are all competing against one another to make a name for themselves so they can land crime-fighting contracts in different cities all across America. The better a supe is at capturing people's admiration and attention, the more likely they'll get placed somewhere that doesn't suck.
Article continues below advertisement
And in trademark The Boys fashion, things are probably going to be very brutal very quickly. The college series has found its official showrunners Michele Fazekas and Tara Butters. Eric Kripke, who runs the OG The Boys property, delved into what viewers can expect from the new spinoff.
Article continues below advertisement
"It's been a long, winding process but I hope people like it as much as I like it," he told Entertainment Weekly. "It's a really smart, funny, insane show. It's totally different than The Boys, but it's completely within that world and tone."
As for what made Kripke want to do a college spinoff of The Boys? It had everything to do with telling an honest-to-goodness college story: "We got really interested in, 'Wouldn't it be great if we could take superheroes and make one of the most realistic college shows that's ever been made?' 'Cause they're not made very often."
Article continues below advertisement
Is 'The Boys: Diabolical' canon?
The new college series isn't the only spinoff from The Boys. Prime Video debuted a series of animated shorts set in The Boys universe called Diabolical (a reference to one of Billy Butcher's favorite catchphrases) that is a ridiculously violent, adult-themed cartoon rife with nefarious plot lines, tons of gore, and dark, dark humor.
Article continues below advertisement
While the first seven of eight episodes aren't considered canon, Eric Kripke did confirm that indeed, the eighth episode is considered canon to the main show.
Season 3 of The Boys recently debuted on Prime Video on June 3, 2022. You can stream it here if you want to see all the gnarly things Vought has been up to after the events of the second season.