Black Noir's Origin Story Is Finally Revealed in 'The Boys' Season 3 — What Happened?
Season 3 of 'The Boys' finally explains Black Noir's tragic backstory. What are the differences between Black Noir's comics and the show origin story?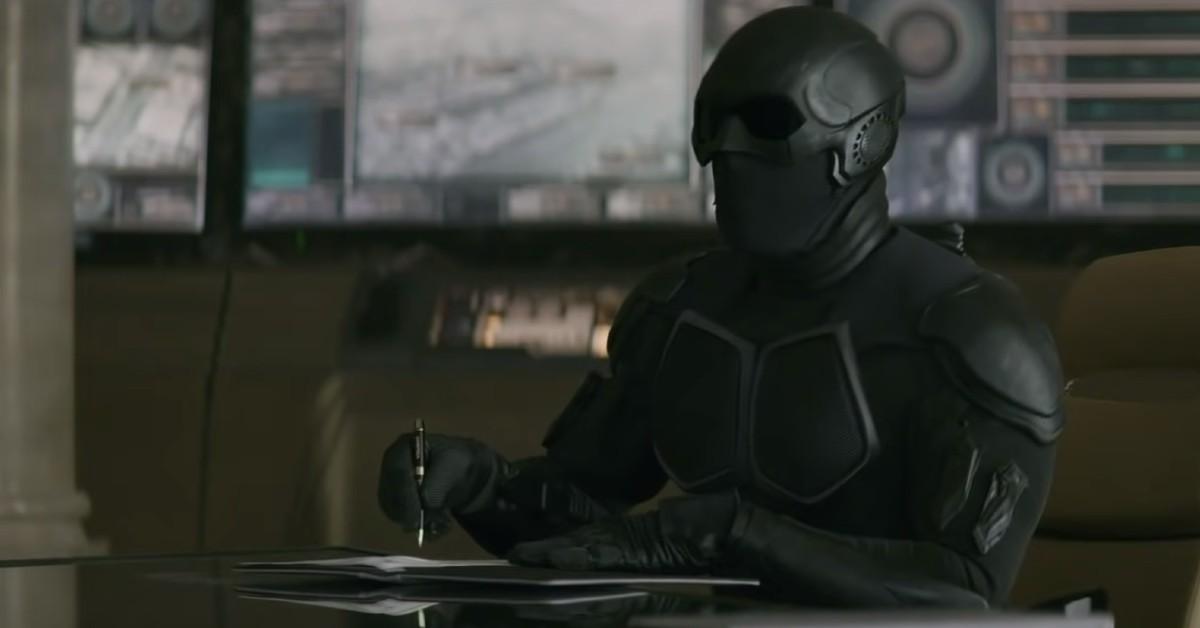 Warning: This article contains spoilers for Episodes 1–3 of The Boys Season 3 on Prime Video.
Content warning: This article mentions fictional instances of sexual abuse.
Black Noir. Who is the man behind the mystery? The Seven's sole silent supe doesn't have to say a word to invoke fear. However, we finally get to learn about Black Noir's (Nathan Mitchell) origin story in Season 3 of The Boys.
And quite frankly, it's downright tragic.
Article continues below advertisement
Before Black Noir was a member of the Seven, he was part of Team Payback in the 1980s. Grace Mallory (Laila Robins) was Payback's case officer on a top-secret mission in Nicaragua that went terribly wrong.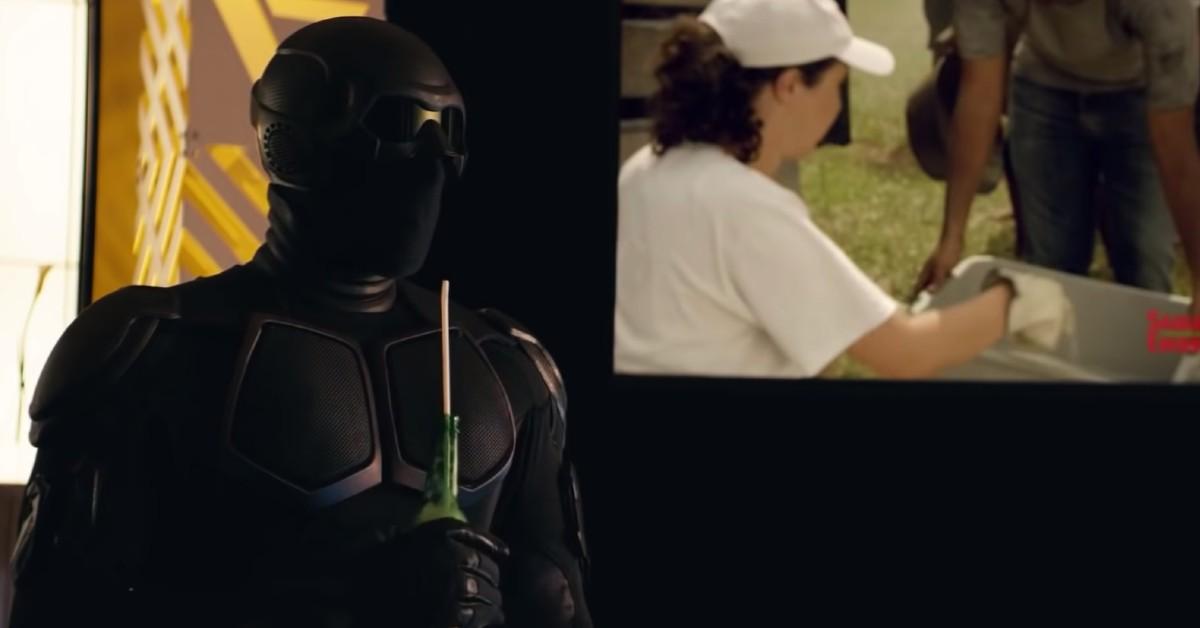 Article continues below advertisement
How does Black Noir's comic books origin differ from the show's?
Let's start with Black Noir in the television series. When Grace flashes back to what went down in Nicaragua, we meet a young Black Noir, completely unmasked! It turns out his real name is Irving.
The way we know it's still Irving under the mask in the present day of The Boys is one key detail. Noir gets annoyed with a young Stan Edgar in Nicaragua for eating almonds around him, reminding Stan, "You know I'm allergic!"
Queen Maeve (Dominique McElligott) notably subdued Irving in The Boys Season 2 by shoving an Almond Joy in his mouth and kicking his Epi-Pen away (please don't ever do this to someone with food allergies in real life). To be fair to Maeve, Irving was trying to kill Starlight (Erin Moriarty) at the time. Maeve tells Starlight that Black Noir's kryptonite is his tree nut allergy.
Back in the past, Irving calls out Stan for his insensitivity about his allergy, showing us that it's the same person.
Article continues below advertisement
Irving has aspirations to take a more central role on Team Payback. Stan argues that Noir's mask adds a strong layer of mystique. Noir is frustrated that nobody knows what he really looks like.
He notes with frustration that he has to put the mask on just to get a cab. Stan insinuates that parts of America still aren't ready for a Black superhero. Noir responds, "I can be Eddie Murphy!"
Article continues below advertisement
Irving declares that he's done masking up. Stan replies with his trademark eerie calm. He says that Irving's choice is fine. However, he will want the mask to stay warm when he's shipped off to Minneapolis St. Paul.
Grace reveals that Swatto (Joel Labelle), another member of Team Payback, gave away their undercover Nicaragua operation by going on a joy flight. The base is attacked. Team Payback makes a dangerous situation a thousand times worse. Grace surveys the carnage after the battle is over.
Article continues below advertisement
She comes across Irving. He's still alive, but his face was horribly mangled during the firefight. In a terrible case of tragic irony, Irving finds himself needing his mask more than ever.
The Black Noir is the comics is far more sinister than his show counterpart. Vought International actually created Black Noir as a Homelander clone (hence why he's masked in the comics). Black Noir's entire purpose was to end Homelander if the supe ever became too dangerous.
However, it turns out Black Noir was doing terrible things with Homelander's face, like raping Billy Butcher's wife and sexually assaulting Starlight.
Article continues below advertisement
And just when you thought it was impossible to feel an ounce of sympathy for Homelander, just wait until you hear what Black Noir does to him! Black Noir actually framed Homelander for his despicable acts, which caused him to lose his mind. And here's the real kicker.
Black Noir kills Homelander in the comics. However, Butcher does get to enact vengeance for his wife, by killing Black Noir himself.
Article continues below advertisement
Will we learn even more about Irving in Season 3 of The Boys? We'll just have to wait and see when new episodes drop on Prime Video on Fridays, up until the Season 3 finale on July 8, 2022.
If you need support, call the National Sexual Assault Hotline at 1-800-656-4673 or visit RAINN.org to chat online one-on-one with a support specialist at any time.