'The Boys Presents: Diabolical' Features Teases for Season 3 of the Live-Action Show
Is 'The Boys Presents: Diabolical' canon to the live-action series? The animated anthology takes plenty of cues from the lore of the show.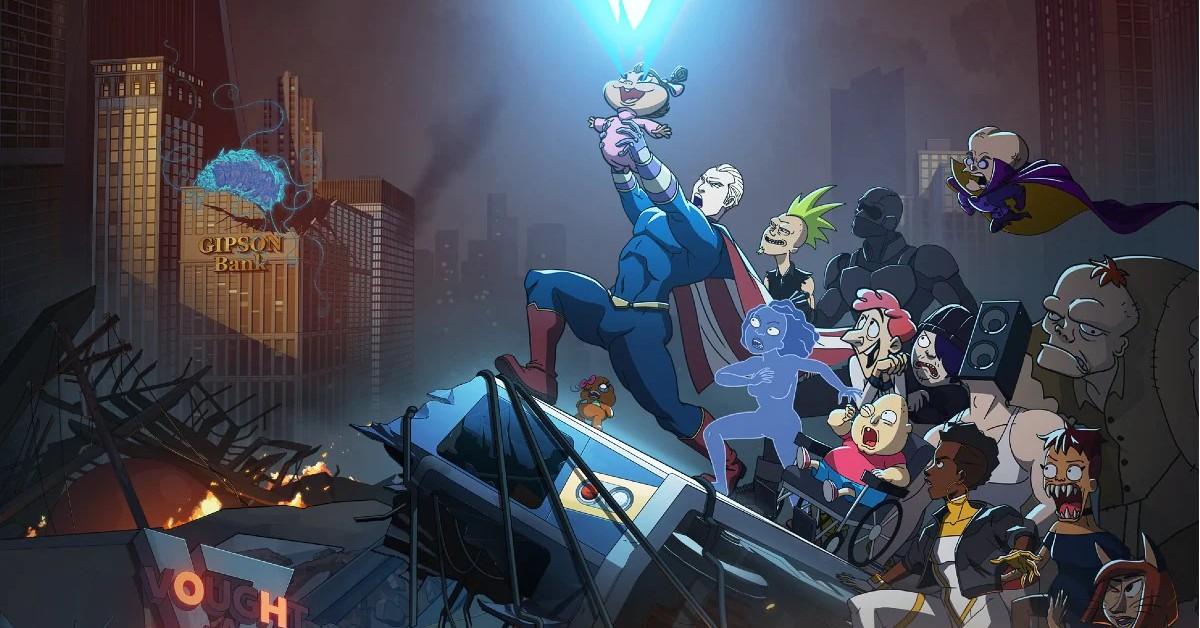 Spoiler alert: This article contains spoilers for The Boys Presents: Diabolical.
Violent, intense, and irreverent, The Boys Presents: Diabolical is a spinoff of bloody proportions. The wacky anthology series is tied to the Prime Video show The Boys; both take place in a world where superheroes are not only real, but highly commercialized, and harbor dark secrets and salacious personal lives. But is Diabolical canon to the original?
Article continues below advertisement
The original show is based on a comic series that ran from 2006 to 2012. It follows the titular "Boys," a ragtag group of people who have been wronged by corrupt superheroes and their controversial owners at Vought International. Led by the spiteful and problematic Billy Butcher (Karl Urban), the Boys work to expose the wrongdoings of superheroes while trying not to let their personal vendettas get in the way.
Diabolical expands the scope of the series and has ties to The Boys.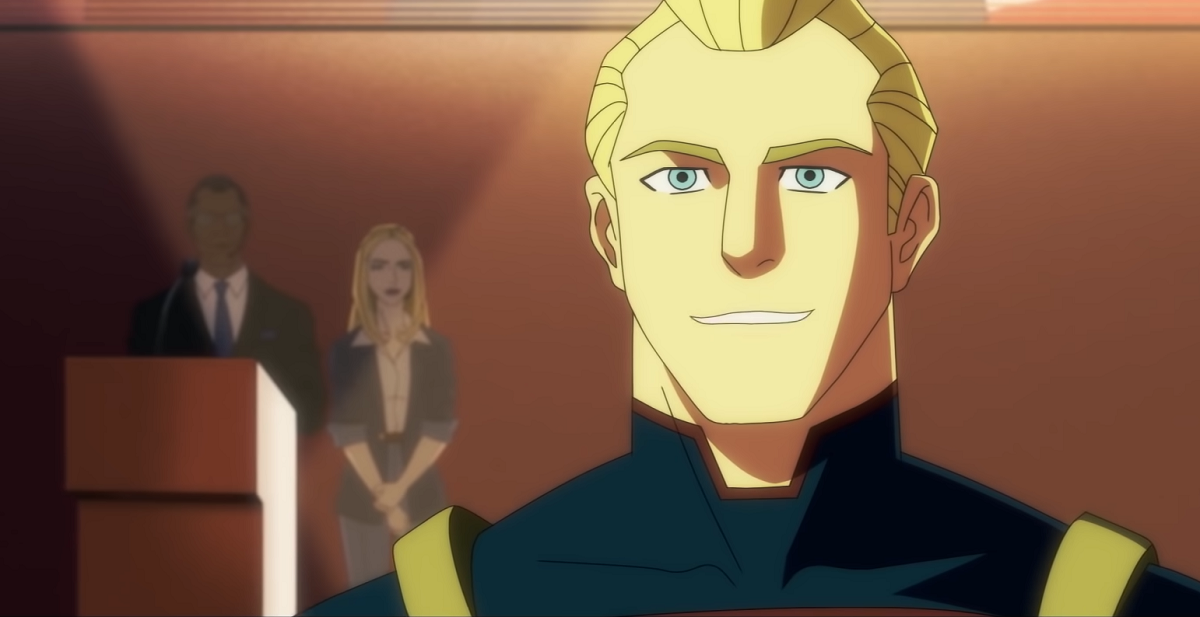 Article continues below advertisement
Is 'The Boys Presents: Diabolical' canon to the main story?
Like Star Wars: Visions, which came before it, Diabolical is an animated anthology series. It features eight different animated shorts, each helmed by different creators, including Justin Roiland of Rick and Morty fame. And again, like Star Wars: Visions, not everything about Diabolical is made to fit into the timeline of The Boys. This makes sense, considering that shorts like "Laser Baby's Day Out" seem far too outlandish to be considered canon, even by The Boys' standards.
For his part, The Boys showrunner Eric Kripke stated in an interview with Variety that the creators of each short had free range to do whatever they wanted with the established mythology, regardless of whether or not their storyline meshed cleanly with the original.
"We felt like, if everything has to exist canonically with the mothership show, it would have limited a lot of the creativity of Diabolical," Eric told Variety. "We wouldn't be able to go quite as broad and crazy as we wanted to go."
Article continues below advertisement
For the most part, Diabolical isn't entirely canon to The Boys. Outlets like Screen Rant have suggested that certain episodes could conceivably take place in the past or between The Boys seasons, but not every episode is intended to be married to the show.
Of course, there is one exception.
The finale for Diabolical, "One Plus One Equals Two," is the only short with an explicit connection to the original show. "One Plus One Equals Two" explores Homelander, the all-American poster boy for Vought International.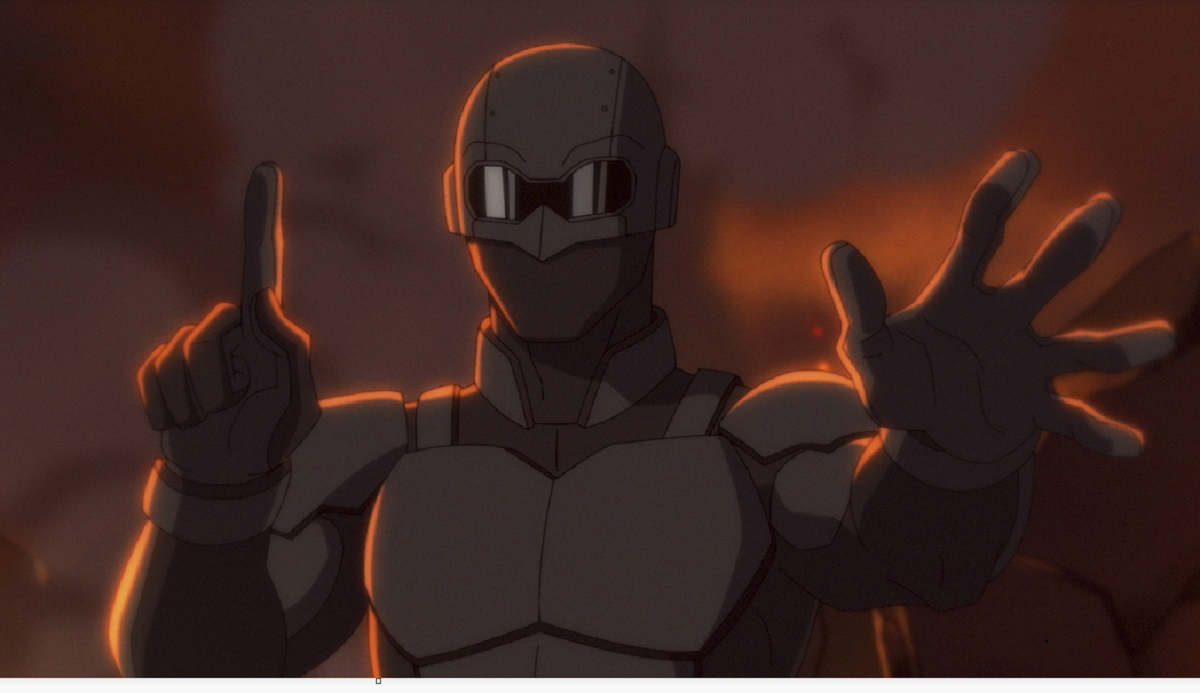 Article continues below advertisement
In his first days as part of The Seven, Homelander must handle a hostage situation at a power plant. After the crisis escalates and leaves blood on his hands, Homelander's mission partner Black Noir covers up their tracks and coaches him on what to tell the press.
The short was written by Diabolical showrunner Simon Racioppa and even has Antony Starr reprising his live-action role as Homelander, along with several more live-action co-stars.
Eric Kripke revealed that the Homelander short wasn't initially intended to be canon, but he loved it so much that he retroactively made it so.
"I don't think we had any specific plans going in for it to for sure be canon," Eric admitted to Variety. "But [Simon] just did such a good job writing and directing it that watching it, I was like, 'This is for sure what happened.'"
He even went so far as to suggest that the short ties into Season 3 of the live-action show, teasing new character threads.
Article continues below advertisement
"There is a certain amount of background setup of really understanding the relationship between Homelander and Black Noir and giving us a deeper understanding before Season 3," he said.
Simon Racioppa himself confirmed that he wanted to make the short "as close to the show as possible." "We wanted to try and make that like a good America-action-animation-influenced episode that feels like it's really connected to the mothership," he explained.
The Boys Presents: Diabolical is currently streaming Prime Video. Season 3 of The Boys is expected to premiere on June 3.