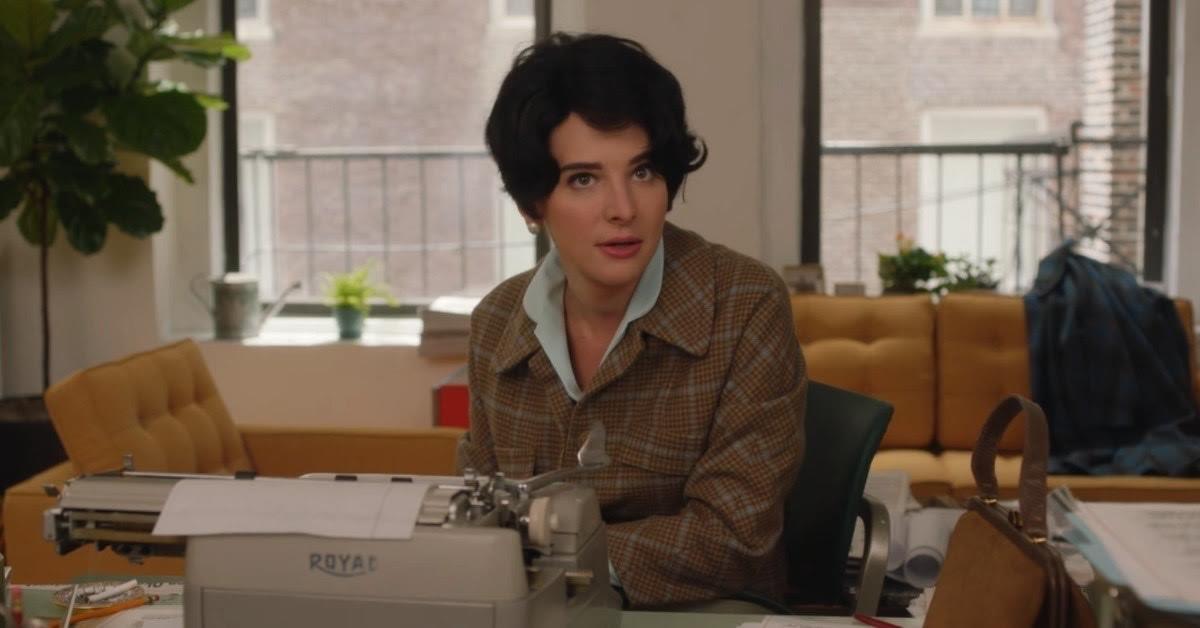 L. Roy Dunham Is (One of) Midge's Toughest Critics in 'The Marvelous Mrs. Maisel'
Spoiler alert: The following article contains spoilers for The Marvelous Mrs. Maisel on Prime Video.
They say that everyone's a critic, but some people actually make a living out of it. In Season 4 of The Marvelous Mrs. Maisel, our heroine is repeatedly roasted in the press by a mysterious reporter named L. Roy Dunham (Hari Nef). Why is L. Roy so hard on Miriam 'Midge' Maisel (Rachel Brosnahan)?
Article continues below advertisement
Midge and her manager Susie Myerson (Alex Borstein) initially assume that L. Roy Dunham is a man. It's an understandable assumption, given the mysterious "L" initial, the 1960s setting, and the fact that Midge and Susie couldn't cyber-sleuth L. Roy's true identity.
All they know is that L. Roy Dunham is a reporter for the Daily News. But what else do we know about the character and the actress who plays her?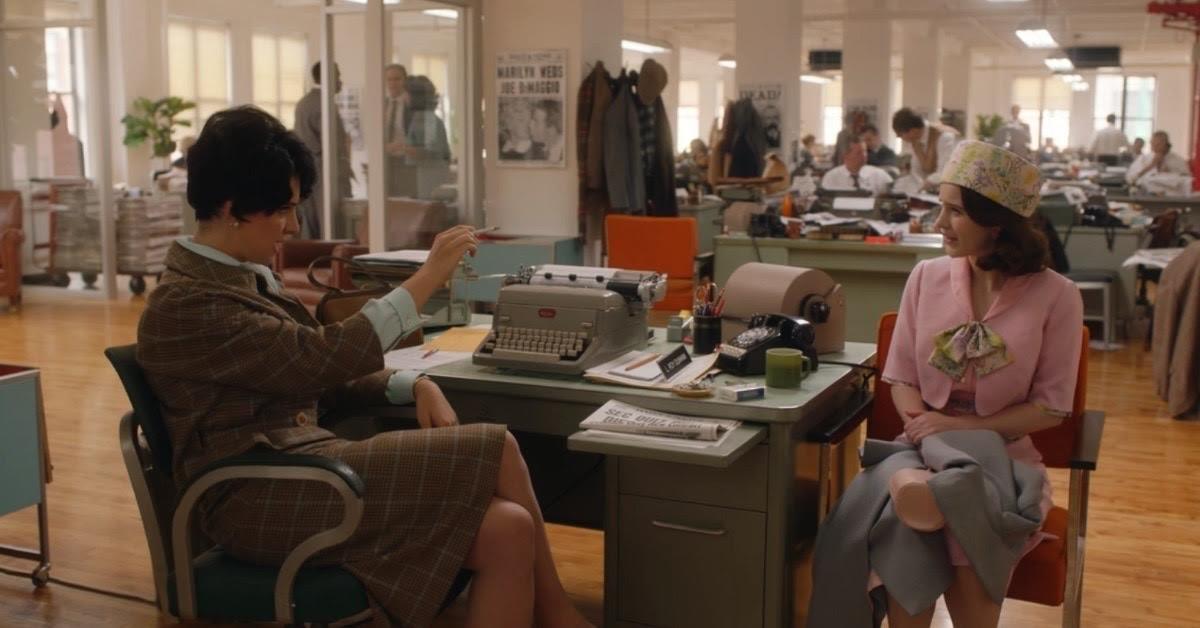 Article continues below advertisement
Midge finally discovers who L. Roy Dunham is!
After Midge finds herself at the center of a whole series of critical pieces by L. Roy (who even got the big scoop that Midge had been fired by Shy on the airport tarmac when she was supposed to fly to Europe with him!), Midge finally finds out who the reporter is in Season 4, Episode 6, "Maisel vs. Lennon: The Cut Contest."
L. Roy's main beat as a journalist appeared to be covering the highs and lows of Midge's comedy career (or at least, that's what it felt like to Midge). However, Midge's last straw with the mysterious journalist came when L. Roy published a hit piece on Midge's gig at a strip club.
Midge finally faces off against her own personal, never-ending source of bad publicity. She's shocked to find out not only that L. Roy is a woman, but also that she's been sailing in the same stormy, patriarchal seas that Midge has been fighting against for the past several years.
Article continues below advertisement
Confused, Midge pulls the lady card and asks L. Roy why she's attacking her so much. After all, wouldn't L. Roy, of all people, understand what Midge is going through? That making it as a woman in their respective career fields in the '60s was like trying to walk through a desert with only a drop of water?
Article continues below advertisement
The actress behind L. Roy recently appeared in another huge show.
L. Roy isn't remorseful about her Midge coverage. She argues that her hit pieces about Midge are actually bolstering her own career. Midge walks away, shocked that a woman would step on her back in order to advance in her own job as a journalist.
Article continues below advertisement
Unlike L. Roy, actress Hari Nef, who plays the character, was able to forge her own career path without knocking anyone else down. One of Hari's most recent acting roles was that of the trans rabbi Jen in the HBO Max series And Just Like That...
Hari's breakout acting role was playing Glittel in the hit HBO series Transparent, which earned her a SAG Award nomination. Hari was also the first openly trans woman to sign with IMG Models.
Actress, model, and fictional journalist — what can't Hari do?
New episodes of The Marvelous Mrs. Maisel drop every Friday on Prime Video.