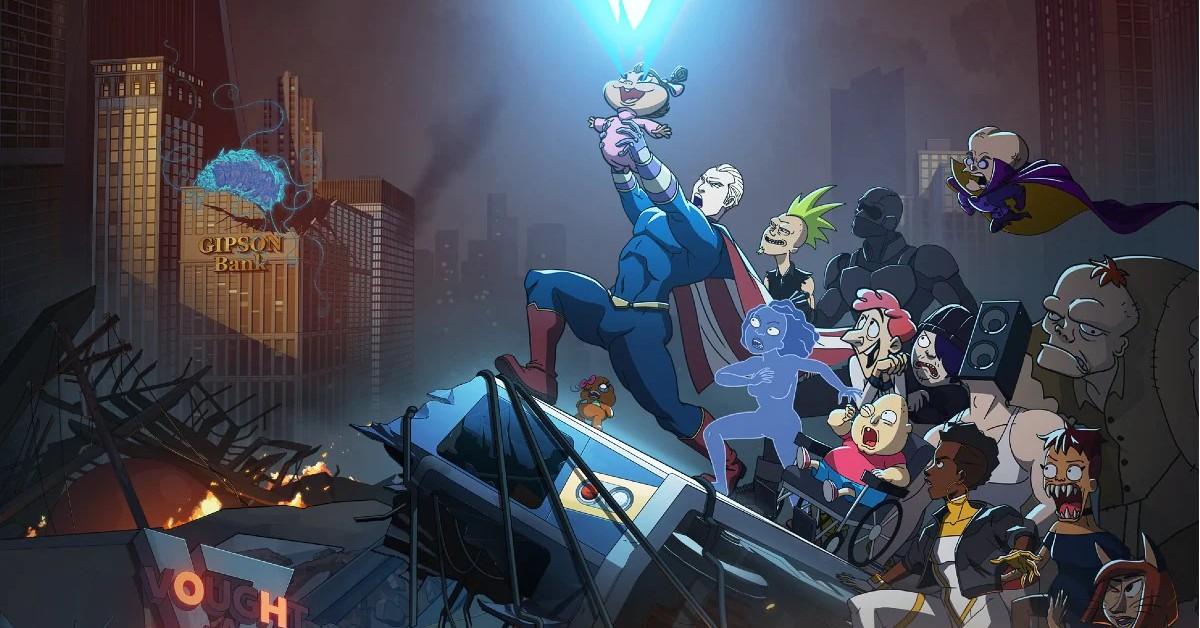 Will the Boundary-Pushing Animated Anthology Series 'The Boys Presents: Diabolical' Get a Season 2?
Characters from animated superhero TV series often earn their own live-action TV series (i.e. Supergirl and Batwoman), but in the case of Amazon Prime Video's The Boys — which is based on the comic books by writer Garth Ennis and artist Darick Robertson — and The Boys Presents: Diabolical, it's the exact opposite.
Article continues below advertisement
After two successful seasons and an upcoming third season of Eric Kripke's live-action series The Boys — a satirical action show that sees what happens when world-famous, idolized superheroes abuse their powers and celebrity-level success — it received the spinoff treatment.
From the incredible minds of Seth Rogen (This Is the End), Eric Kripke, Evan Goldberg, Garth Ennis, Rick and Morty co-creator Justin Roiland, Ilana Glazer (Broad City), Awkwafina (The Farewell), Andy Samberg (Brooklyn Nine-Nine), showrunner Simon Racioppa, and more, The Boys Presents: Diabolical is an animated anthology spinoff of The Boys. Tackling complicated topics like cancer and divorce within 12 to 14 minutes, The Boys Presents: Diabolical unapologetically goes there, and fans are loving it. Will this deliciously vulgar endeavor get a Season 2?
Article continues below advertisement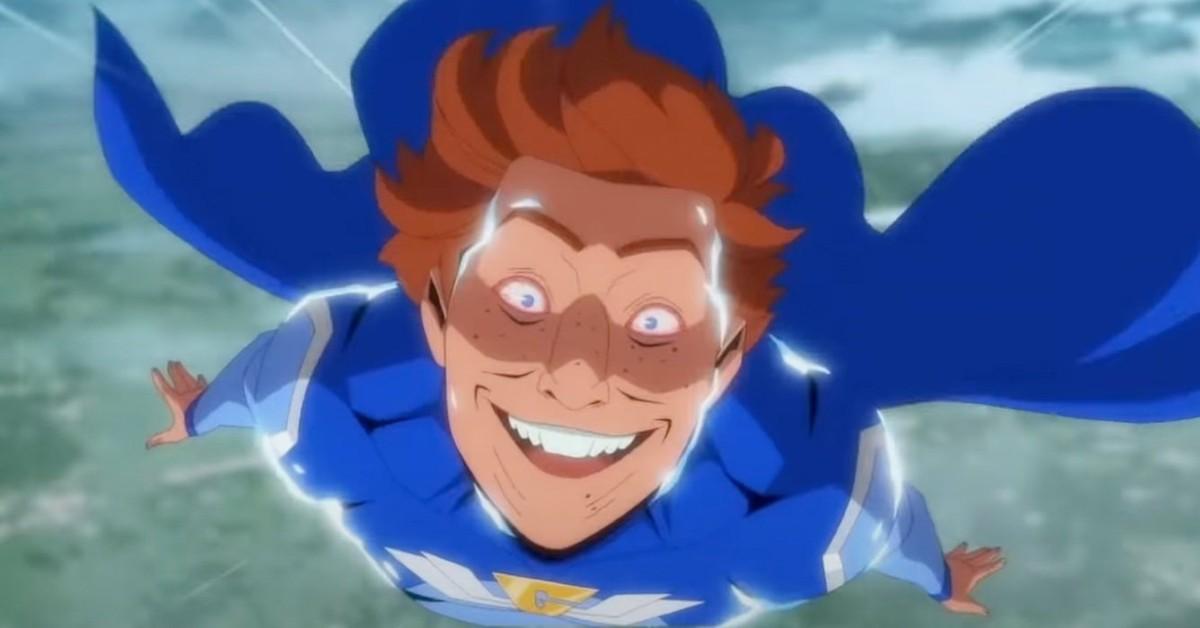 Will 'The Boys Presents: Diabolical' get a Season 2?
The Boys Presents: Diabolical, which premiered on March 4, 2022 and takes place in The Boys universe, has not officially been green-lit for a sophomore season. But the odds of it happening are pretty darn good — especially considering it's earned a stellar Rotten Tomatoes score of 96 percent.
Article continues below advertisement
"Amazon wants to see how [Season 1] does. I hope it does great. I will say that between me and Seth and Evan and the other producer Simon, there is a board that exists with, I think, with 12 very good ideas on it right now," Eric Kripke told Collider.
From there, the producers are hoping to whittle the 12 ideas down to a solid eight. "So we actually have the ideas and we know what we want to do, we just need the green light from Amazon to do it," he continued.
Article continues below advertisement
There are practically no limits to where 'Diabolical' could go in the future.
"I mean, I think what makes the show great is to never repeat ourselves or fall into a pattern," Eric said. "It almost lives as like an idea incubation lab. Like we're intentionally trying to be as experimental, both in form and content as we possibly can just to see what works." That's certainly true, especially when you consider how many different styles of animation exist within just one season.
Eric is specifically fascinated by the idea of crafting meta storylines. "I get off on like really trying to push at some of the structural boundaries of this stuff in a meta way. So for me, it was the more that we can push, we can push. Like Simon, who's the showrunner, he was like, 'Well, why don't we do one as live-action?'"
It's looking like no idea is off the table for these kooky creators, but how does Amazon feel about their boundary-pushing concepts?
Article continues below advertisement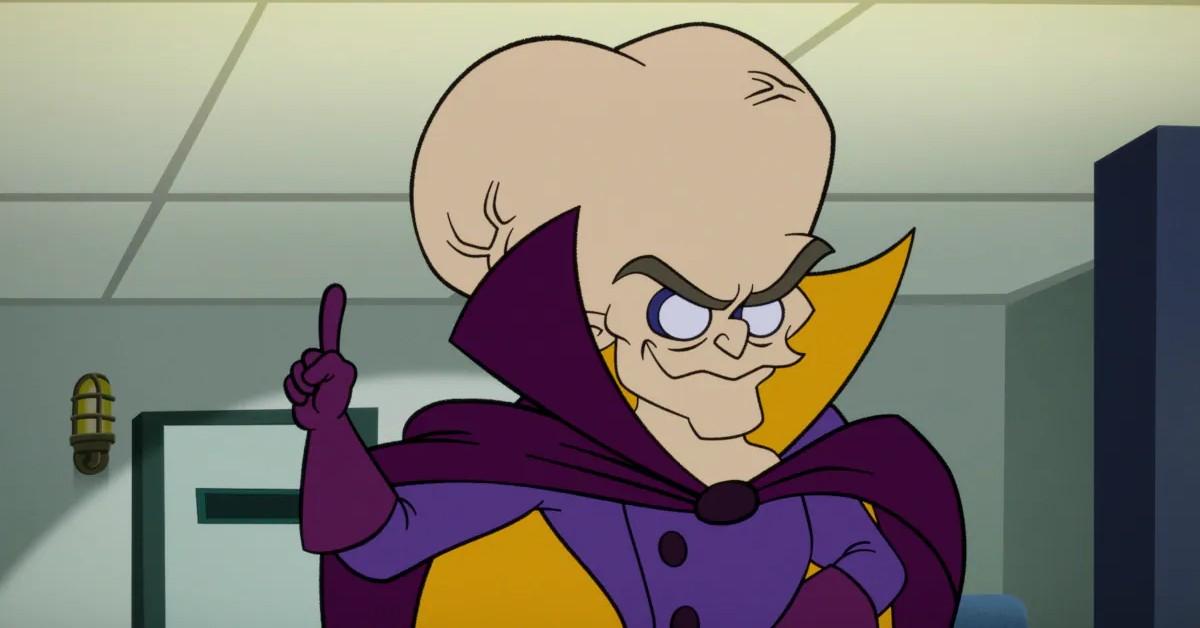 "I have to say they've been really amazing," Eric told Colllider of Amazon's reaction to the controversial series. "They have like particular notes about specific stuff, and I'd be lying if I didn't say they got nervous, on some of the stuff. But I think they really trust us and it helps that the audience is so embraced the total perversity of the two seasons of [The Boys]."
The Boys Presents: Diabolical may not be an animated series for the faint of heart, but it's never boring — and it's certainly not concerned with playing it safe. Heck, we'd love for a show featuring a laser-eyed baby to see more life.
All eight Season 1 episodes of The Boys Presents: Diabolical are currently streaming on Amazon Prime.