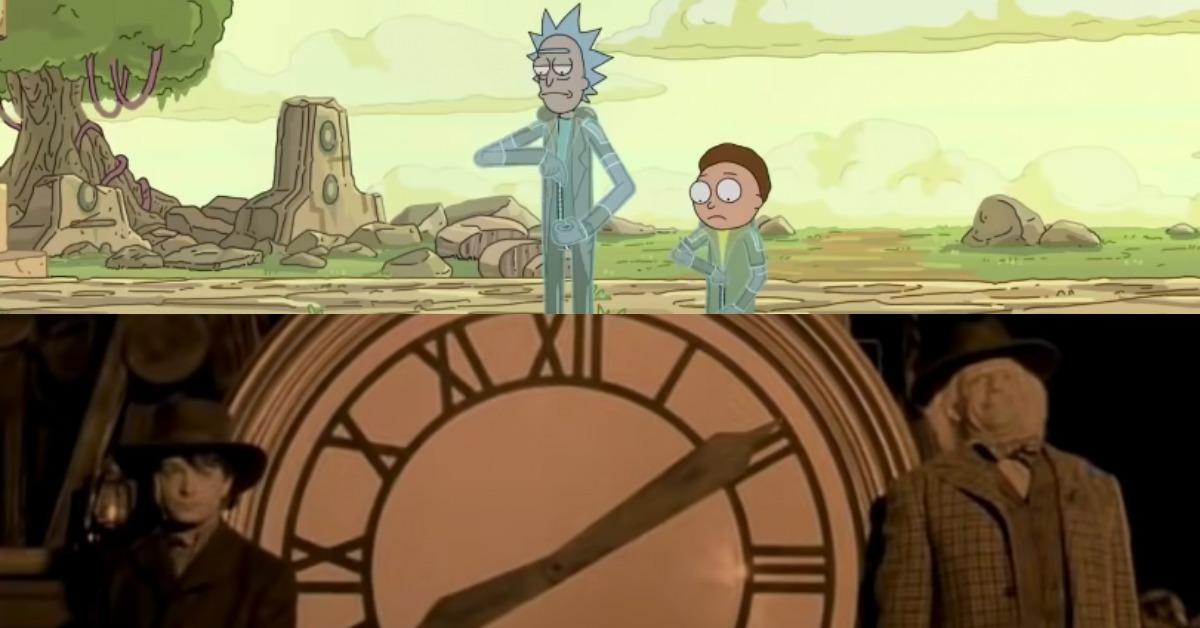 Believe It or Not, 'Rick and Morty' Got Its Start Thanks to 'Back to the Future'
If you're a fan of adult-oriented cartoons, then odds are that you're familiar with the cult-favorite series Rick and Morty. The Adult Swim program focuses on the outlandish escapades of a mad-scientist grandfather named Rick and his grandson Morty as they travel the universe taking on a variety of tasks, both legal and illegal.
Article continues below advertisement
Although Rick and Morty has almost zero grounds in reality and has created its own larger-than-life world, it isn't an entirely original concept. It's clear that the hit animated show takes a lot of inspiration from the beloved Back to the Future film trilogy.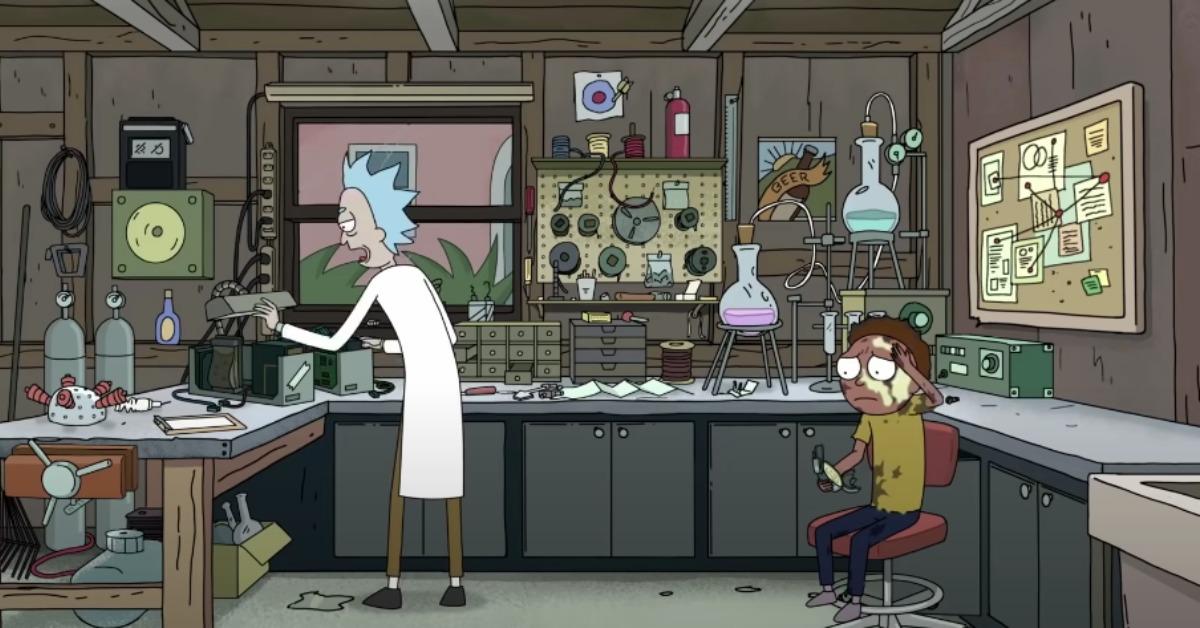 Article continues below advertisement
Is 'Rick and Morty' actually based on 'Back to the Future'?
As many likely already noticed, Rick and Morty appears to openly take inspiration from the godfather of all time-traveling-duo comedies: Back to the Future. Before Rick and Morty existed in its current iteration, show creators Justin Roiland and Dan Harmon previously helmed an animated parody on Channel 101 titled The Real Animated Adventures of Doc and Mharti.
As you can see, Justin did little at the time to hide the influence that Back to the Future protagonists Doc and Marty had on his show.
The Real Animated Adventures of Doc and Mharti followed an admittedly similar premise to the one that Rick and Morty employs today, but on a much simpler level. The animation and jokes were much cruder, and the relationship between the jumpy teen, Mharti, and his mad scientist cohort, Doc, was never revealed.
Over time and as the project became more serious, Justin and Dan converted Doc and Mharti into Rick and Morty, perhaps in an effort to avoid legal issues with Universal.
Article continues below advertisement
In the years since Rick and Morty was first shared with the world, it has developed a much more concrete storyline than The Real Animated Adventures of Doc and Mharti achieved in its simplistic-yet-borderline-copyright-infringement state. Now, there is an established grandfather-grandson dynamic between Rick and Morty, and despite deriving its core concept from Back to the Future, the show has entirely veered off on its own path.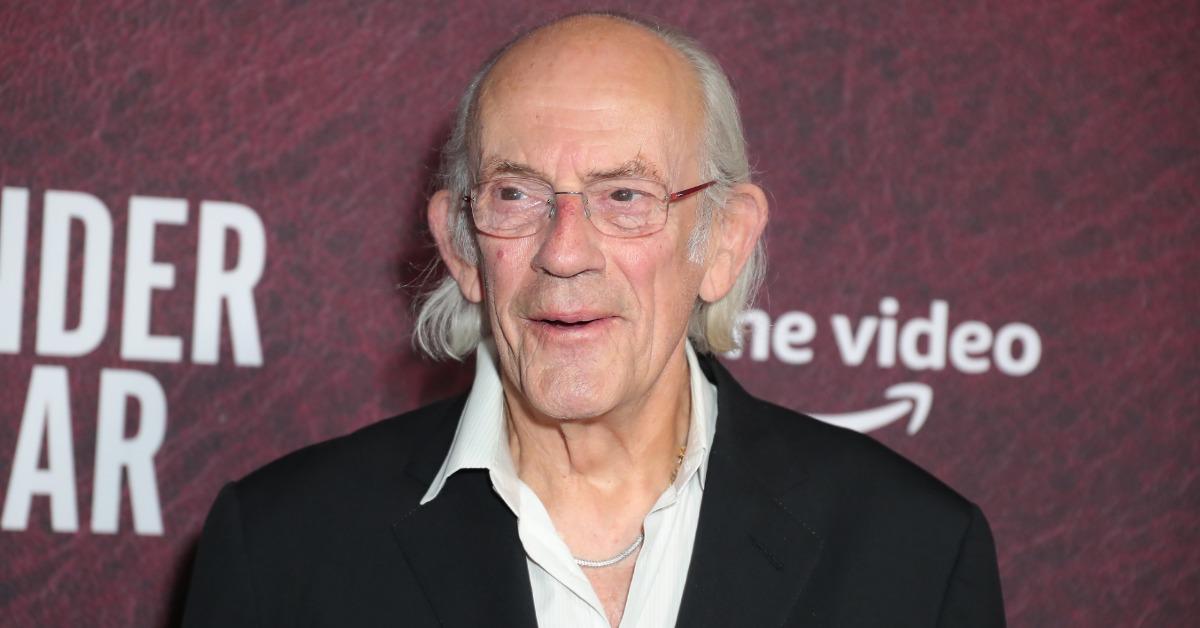 Article continues below advertisement
'Back to the Future' star Christopher Lloyd would go on to play a live-action version of Rick in a 'Ricky and Morty' promo.
On Sept. 5, 2021, Adult Swim revealed a brief promotional teaser that shocked their entire fandom. Forget making comparisons between Rick and Morty and Back to the Future — the two worlds seemingly merged as Christopher Lloyd, who starred as Doc Brown in the hit trilogy, appeared as a live-action Rick alongside Knives Out star Jaeden Martell, who played Morty.
This no-brainer casting choice was surely a full-circle moment for Justin and Dan. So, will there ever be a true Rick and Morty and Back to the Future collaboration?
Christopher has spoken about his thoughts on the subject before, telling The Illuminerdi during the 2021 Saturn Awards that "I thought that maybe if Rick and Morty are out there in space somewhere and accidentally Doc and Marty are out there, they could somehow meet. And that that could be a good story. Where does it go from there? You know, 'cause I think that those are four characters that would be fun to watch and good writing."
Be sure to check out Rick and Morty, streaming on Hulu now.