Marty McFly Was Originally Played by a Totally Different Actor in 'Back to the Future' — but He Was Fired
True fans probably know that Marty McFly wasn't always played by Michael J. Fox. The original Marty was played by Eric Stoltz, but his time was cut short. Here's why.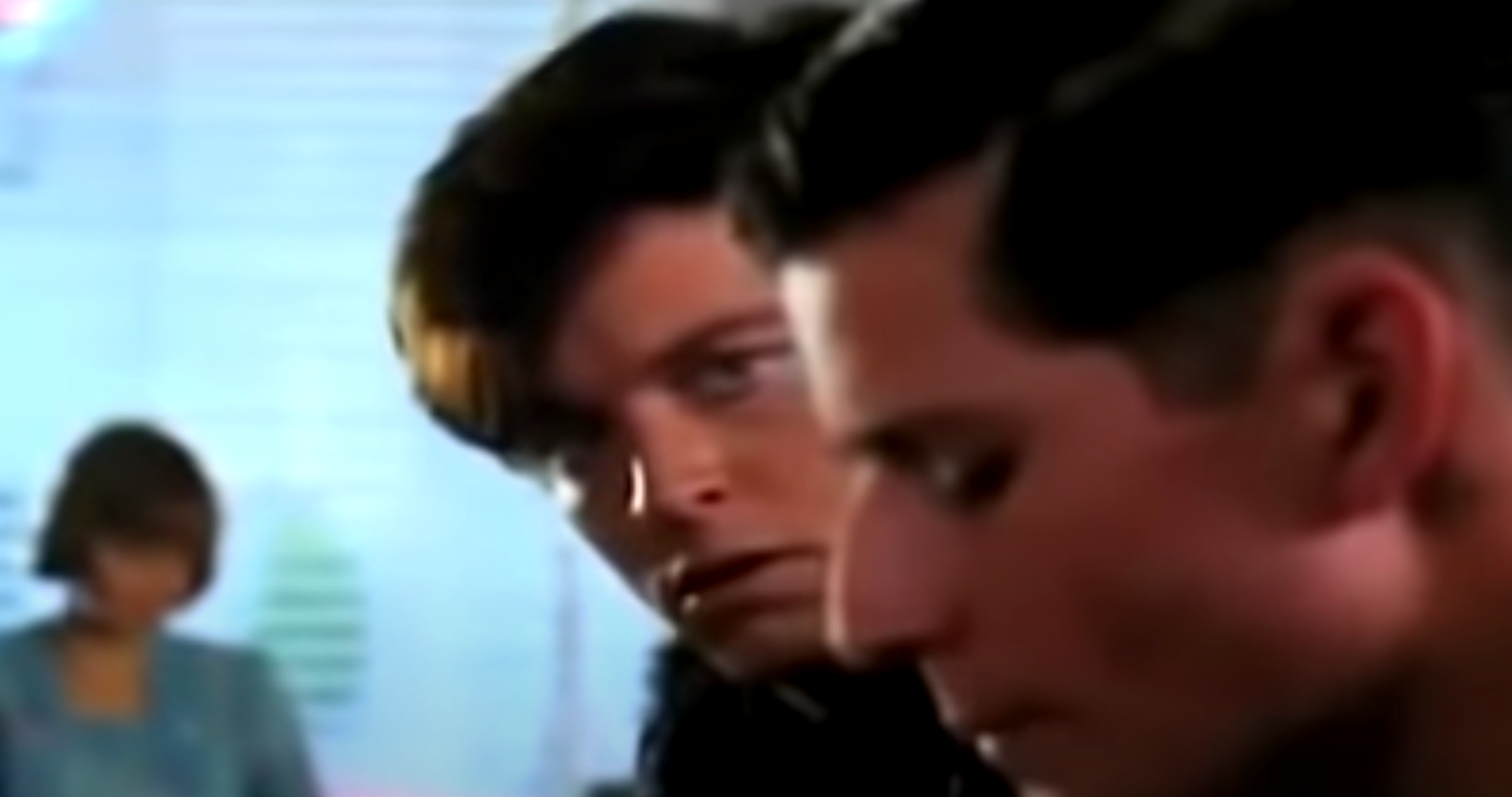 Did you know that Michael J. Fox wasn't always Marty McFly in the iconic '80s film Back to the Future? It seems strange that another actor could possibly play the goofy character, but it's true. Before Michael, actor Eric Stoltz was cast in Back to the Future, and parts of the movie were filmed with him as Marty — but it quickly became obvious Eric wasn't right for the part, and he was basically fired. Here's the full story.
Article continues below advertisement
Why did Eric Stoltz leave Back to the Future?
Michael J. Fox really was the first choice for Marty, but due to scheduling conflicts (he was on the show Family Ties and the producer wouldn't let him take a break to film Back to the Future) director Robert Zemeckis went with his second choice: Eric Stoltz. For five weeks, Eric played Marty until Robert decided Eric was way too serious for the role, and that he was, well, kind of annoying. Eric is a method actor, which meant he pretended to be Marty even when he was off set. This allegedly aggravated several actors.
Article continues below advertisement
According to Vocal, Eric demanded that everyone call him Marty in between takes. Not only that, but allegedly Eric used all his might in the cafeteria scene between him and Thomas F. Wilson, who played Biff. When Marty went to pick a fight, Eric actually used real force. Apparently Wilson was sort of excited to fight back when his character retaliated. While you can only find Eric's Marty online these days, the fist that punches Biff is actually Eric's.
Article continues below advertisement
Vulture reports that Eric took the news hard, as can be expected. Other actors had different reactions, most notably Christopher Lloyd, who responded to the news by saying, "Well, who's Eric?" and when he was told it was the actor who played Marty, he said, "Oh. I really thought his name was Marty." To this day, nobody knows if he was joking or not. The actor also said, "I felt for Eric. He was a really good actor. Although he was doing the part well, he was not bringing that element of comedy to the screen." Ouch.
Article continues below advertisement
Lea Thompson, who played Lorraine, said,
""It was hard for me because I was really good friends with Eric. Eric is such a different actor and he could be very difficult. It was a time when we were emerging from the seventies. All the young actors wanted to be like De Niro and Pacino, which was good in a lot of ways. Now a lot of young actors are just like businessmen. It was a different time. But it was not the right movie to behave like that. Eric had such an intensity. He saw drama in things. He wasn't really a comedian, and they needed a comedian. He's super-funny in real life, but he didn't approach his work like that, and they really needed somebody who had those chops."
The news wasn't surprising to the cast when the director announced it. Robert told everyone, "We have an announcement. It's probably going to be shocking — kind of good news, bad news. I'll give you the bad news. We're going to have to reshoot most of the movie because we've changed the cast and there's going to be a new Marty: Michael J. Fox." He then added, "Okay, well, then that's the good news. I guess the other good news is that we're going to continue on. So it's only good news and good news."
Article continues below advertisement
Eric's response years later? In 2010, he told Moviehole that getting let go from Back to the Future was "freeing" and that it allowed him to go back to school and live in Europe for awhile.
"You know, it was twenty-something years ago and I rarely look back, if at all, but in retrospect, I think just getting through that difficult period helped me realize how freeing it really was. I went back to acting school, I moved to Europe, I did some plays in New York and I actually invested in [pause] myself in a way that was much healthier for me. If I had become a massive star, I don't know if I wouldn't have gone into therapy. On the other hand, I would've been exceedingly rich, which would've been wonderful!," he said and laughed.
Article continues below advertisement
It's also interesting to note that his pinned tweet (from 2011) reads, "Fame is a vapor, popularity an accident, riches take wings. Only one thing endures, and that is character. -Horace Greeley."
It's not like Eric didn't go on to have a successful career. He had roles in movies like Pulp Fiction, Little Women, Kicking and Screaming, Jerry McGuire, and multiple shows like Mad About You, and most recently Madame Secretary. He may not have been Marty McFly, but he's had a pretty fly career after all.