Brooklyn Nine-Nine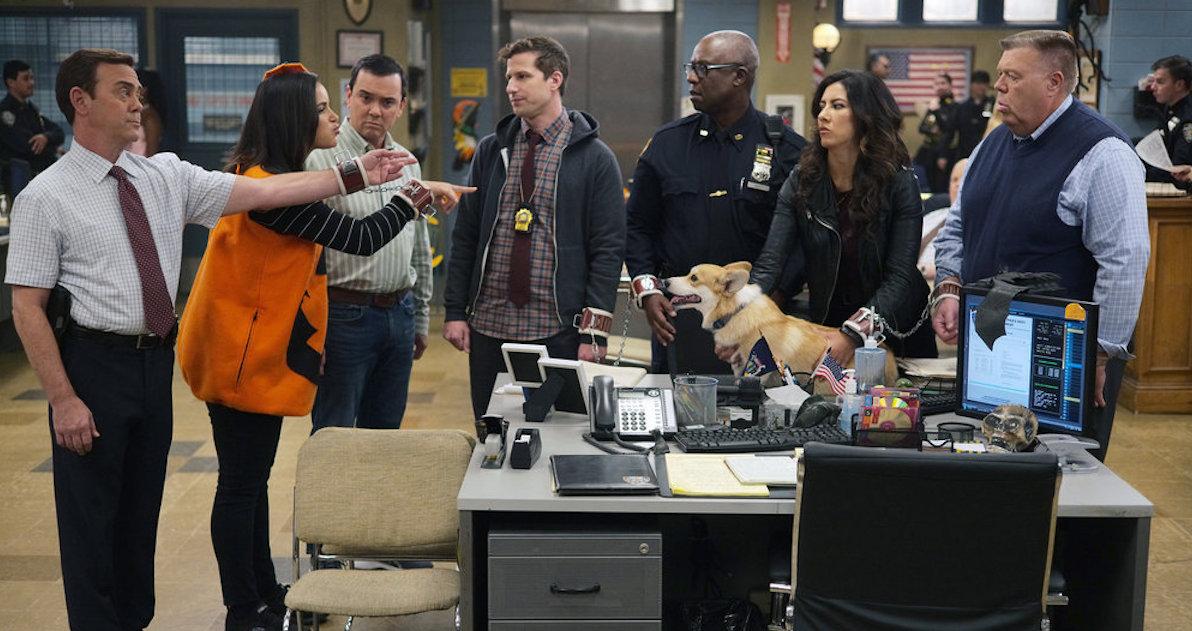 The police procedural sitcom Brooklyn Nine-Nine premiered on FOX in 2013 and followed the team of detectives at the fictional 99th Precinct of the New York City Police Department in Brooklyn.
The team is led by Captain Raymond Holt and includes Jake Peralta and his partner turned love interest Amy Santiago, Charles Boyle, Rosa Diaz, two older detectives, Michael Hitchcock and Norm Scully. The team reports to Sergeant, later Lieutenant, Terry Jeffords.
Brooklyn Nine-Nine was canceled by FOX in 2018, but was picked up by NBC the following day. The eighth and final season premiered in August 2021.
Network: FOX / NBC
First Episode Date: September 17, 2013
Cast:
Andy Samberg (Jake Peralta)
Andre Braugher (Raymond Holt)
Melissa Fumero (Amy Santiago)
Joe Lo Truglio (Charles Boyle)
Stepahnie Beatriz (Rosa Diaz)
Terry Crews (Terry Jeffords)
Dirk Blocker (Michael Hitchcock)
Joel McKinnon (Norm Scully)
Chelsea Peretti (Gina Linetti) — left during Season 6
Where to Watch: Hulu, Peacock
Latest Brooklyn Nine-Nine News and Updates