'Brooklyn Nine-Nine' Was Just Renewed For An Eighth Season... Yay!
When will 'Brooklyn Nine-Nine' be back? The award-winning series was recently renewed for an eighth season, just before its seventh season premiere.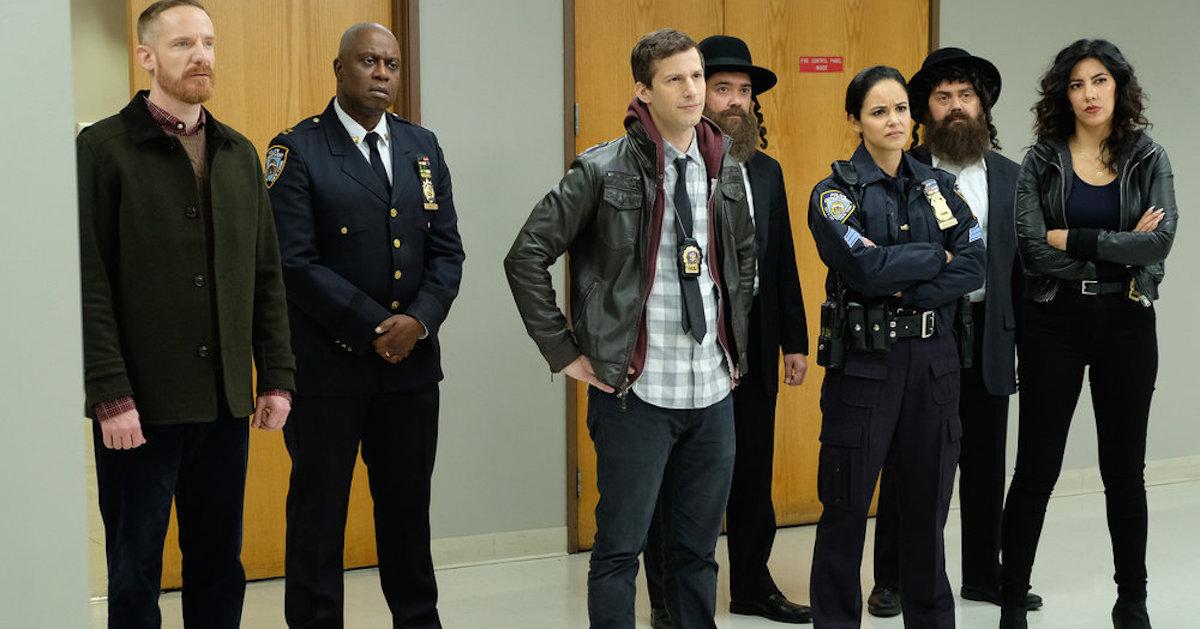 Fans of Brooklyn Nine-Nine are seriously psyched to hear that the Golden Globe Award-winning comedy was renewed for an eighth season. However, the news of the hilarious crime show's renewal came long before its seventh season even premiered.
Article continues below advertisement
Where did we leave off with season 6?
Jake and Co. banded together within the NYPD to defeat Commissioner Kelly, when he was using illegal wiretaps to lower New York's crime rate, per TVLine. Jake alerted the Suicide Squad, The Vulture, C.J., and Madeline Wuntch, who planned to frame Kelly.
They planned to make it seem like C.J. was kidnapped — with Amy, Charles, and Jake as the "abductors" and Holt driving the van — but Wuntch doesn't plant the bug once she realizes Kelly is onto them.
To make the kidnapping realistic, some of the crew creates a hostage video while the others go to a ball. There, Kelly lies to Holt, saying he and Wuntch were secretly exchanging information.
To make the lie realistic, Kelly tries to get Wuntch to photograph an embarrassed Holt using his phone. Instead, Wuntch copies the files and sends them to a server. Kelly gets fired, Wuntch is made acting commissioner, Holt is demoted, and Terry gets a raise.
Article continues below advertisement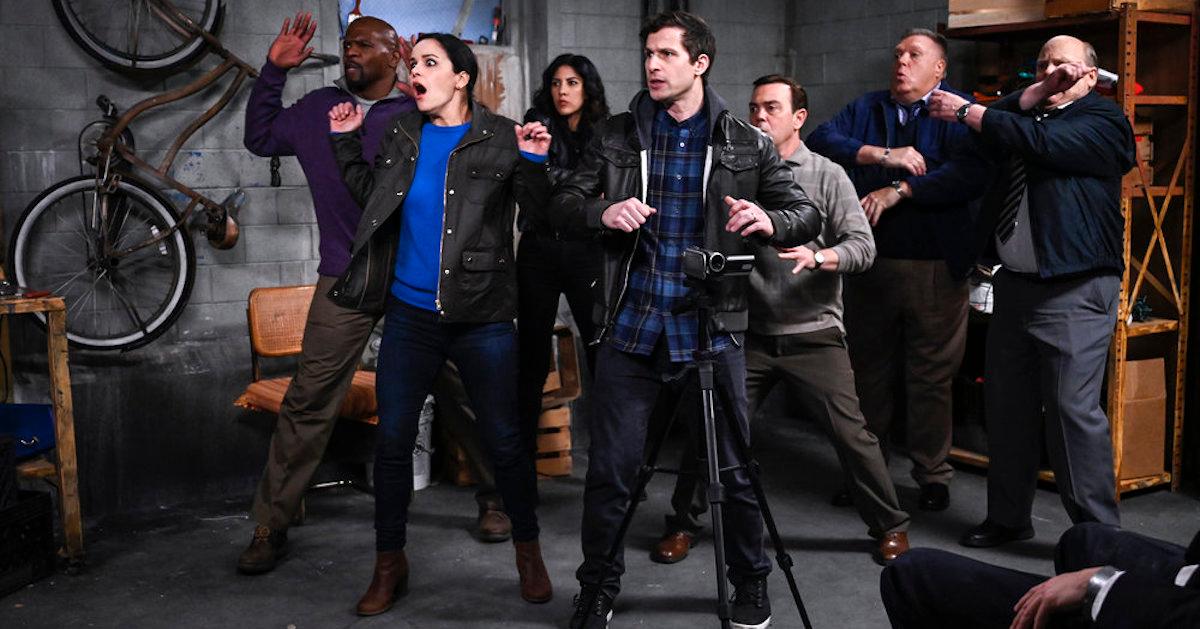 Now that we're all caught up, when is season 7 going to premiere?
Brooklyn Nine-Nine season 7 premieres on February 6, 2020 at 8 p.m. ET for an hour-long episode. Then, starting February 13, it will resume its 8:30 p.m. time slot. News of its renewal for an eighth season came a full three months prior to its season 7 premiere. When the news broke, cast members like Terry Crews — as well as the show's writers — were incredibly excited.
Article continues below advertisement
Any season 7 predictions?
Because of Holt's demotion, according to TV Season & Spoilers, we already know Terry will stay at 99th Precinct, instead of relocating to the precinct in Staten Island.
Terry could also take Wuntch's place, and everyone knows he will only stay there until he's replaced by someone new.
Article continues below advertisement
Fans have also seen Amy and Jake debate the possibility of having a child together. So, that's definitely a likely (and extremely exciting) possibility.
Like I said, nothing is confirmed, so don't get your hopes up.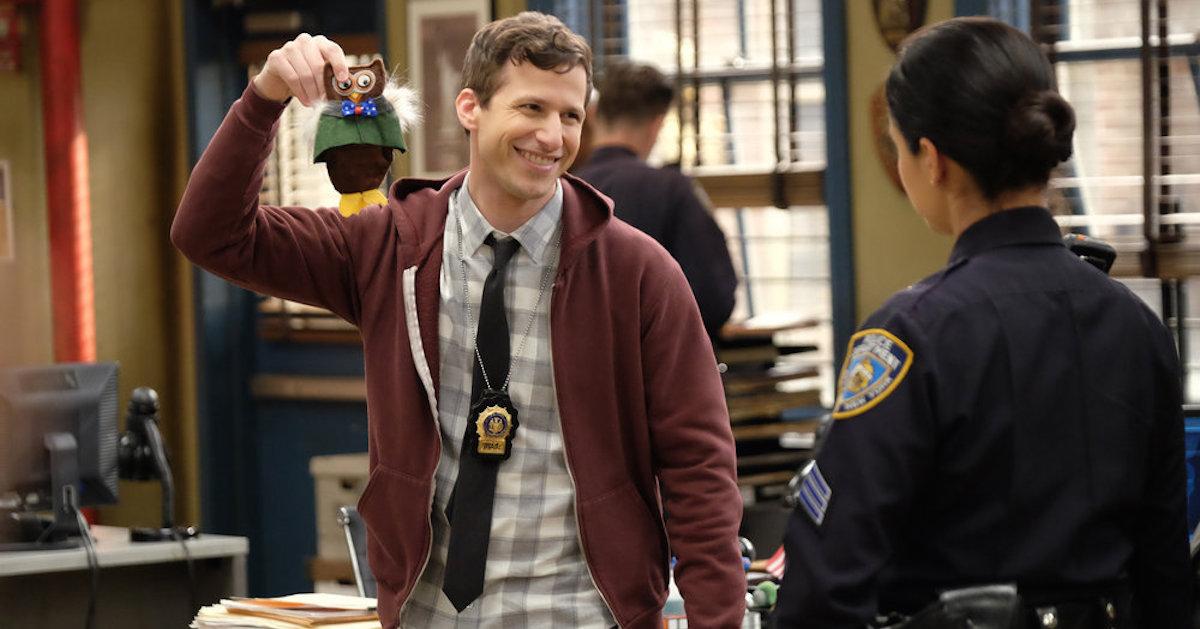 Article continues below advertisement
Fans are beyond excited for the series to come back.
And really, are you surprised? It's been a full six months since season 6 ended, so clearly, fans are getting antsy, anticipating the premiere of season 7.
Check out their reactions on Twitter, below — chances are you'll totally be able to relate to some of these.
Article continues below advertisement
Article continues below advertisement
There's a lot to look forward to in 2020, and luckily, that includes the long-awaited premiere of Brooklyn Nine Nine season 7. Between its upcoming return, as well as its eighth season renewal, I am seriously over the moon right now.
... And there's no doubt in my mind I'll be re-watching season 6 this weekend, in anticipation.