Chelsea Peretti Has Stayed Busy Since Leaving 'Brooklyn Nine-Nine'
'Brooklyn Nine-Nine' fans noticed the departure of Gina Linetti after Season 6. But why did Chelsea Peretti leave the show? Details on her departure.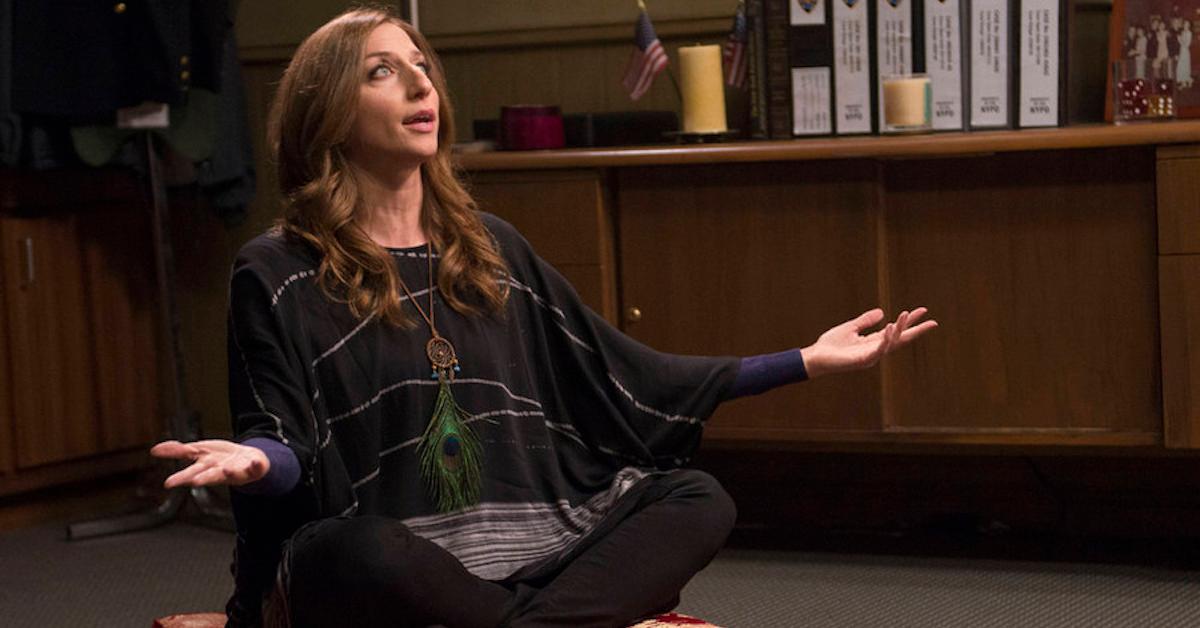 Viewers were delighted when Brooklyn Nine-Nine returned to the screen with an uproariously funny Season 6, especially after the show was cancelled at Fox before getting a revival at NBC.
Starring Saturday Night Live alum Andy Samberg as goofy yet talented Detective Jake Peralta, and a cast that includes Andre Braugher, Jo Lo Truglio, and Stephanie Beatriz, among others, the show is a heartfelt police procedural comedy that has gained a loyal fanbase.
Article continues below advertisement
While the show did return for another two seasons, with Season 8 still on the way, fans were devastated to see one of their favorites depart from being a series regular.
Gina Linetti said goodbye to the precinct when actress Chelsea Peretti announced that she would be leaving after a brief appearance in Season 6 and some possible future guest appearances.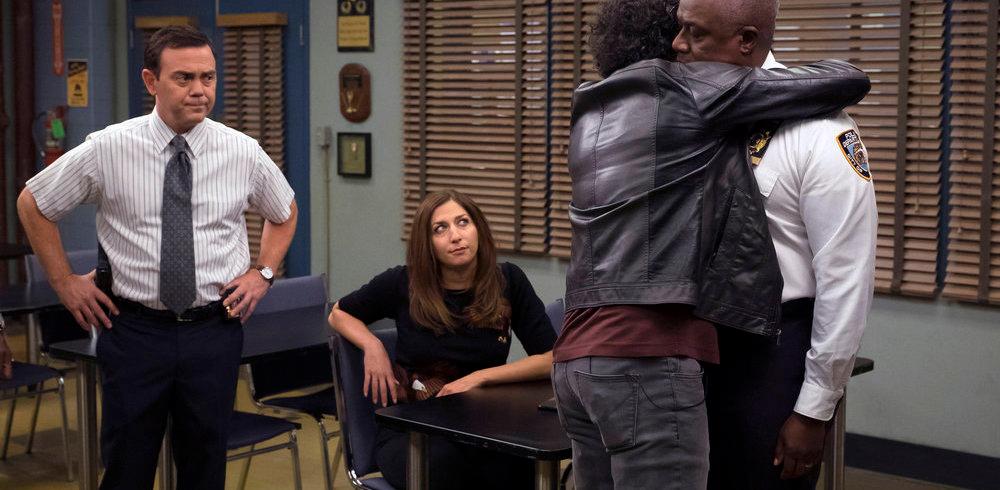 Article continues below advertisement
Why did Chelsea Peretti leave 'Brooklyn Nine-Nine'?
Although Brooklyn's fictional 99th precinct has always been full of colorful characters, civilian administrator Gina Linetti was a standout from day one. With her distinct worldview and larger-than-life personality, Gina captured the hearts of fans and quickly became one of the show's brightest stars.
But prior to the show's Season 6 premiere, actress Chelsea Peretti announced that she would no longer be a regular on the series. Chelsea thanked her fans for the love they've shown Gina Linetti, who Chelsea described as "confident, idiotic-but-smart, pithy, and infused with rhythm and cell-phone radiation."
Article continues below advertisement
Chelsea didn't go into the details of why she left the show, telling The Hollywood Reporter, "I can't get into the exact breakdown of how it all transpired, but it wasn't just my solo decision. I'm friends with Dan [Goor], I'm friends with Andy [Samberg], I've talked with them about the situation over the years. I think it came together this was the time to do it. It's not always easy to make changes in life, but I feel like everyone came to a point where everyone was like, 'OK, this is the time.'"
Article continues below advertisement
What has Chelsea Peretti been up to since leaving 'Brooklyn Nine-Nine'?
When asked about her upcoming plans, Chelsea told The Hollywood Reporter that she was "running for President of the United States of America. Or a senator. Or I'd like to just keep doing great comedies till I die."
She's since stuck with comedy.
Other than making a couple of short, planned guest appearances on Brooklyn Nine-Nine, Chelsea's been working on a number of other projects. She became a mom in 2017 along with her husband, Academy Award-winning director Jordan Peele. She's recently appeared in Spinster, The Photograph, and Friendsgiving, as well as the TV series Search Party. Chelsea's also done voice work for shows like Big Mouth, American Dad!, Harvey Girls Forever!, and The Simpsons.
Article continues below advertisement
In addition to her on-screen projects, Chelsea is now also a musician. In April 2020, she surprise-dropped an EP called Foam & Flotsam, a five-track concept album about coffee, with contributions from Kathleen Hanna, Nick Kroll, Hannibal Buress, Juliette Lewis, and more.
The album was also accompanied by some hilarious music videos that you should check out.
While fans may have been crushed to see the beloved star leave Brooklyn Nine-Nine, her leaving the show has allowed Chelsea to devote time to other fun and important projects like the EP.
We hope to see a lot more from this extremely talented comedienne!