Whatever Happened to Daniels From the Pilot of 'Brooklyn Nine-Nine'?
Detective Daniels only appeared in the pilot episode of 'Brooklyn Nine-Nine' and has not been on the show ever since — find out what ever happened to her!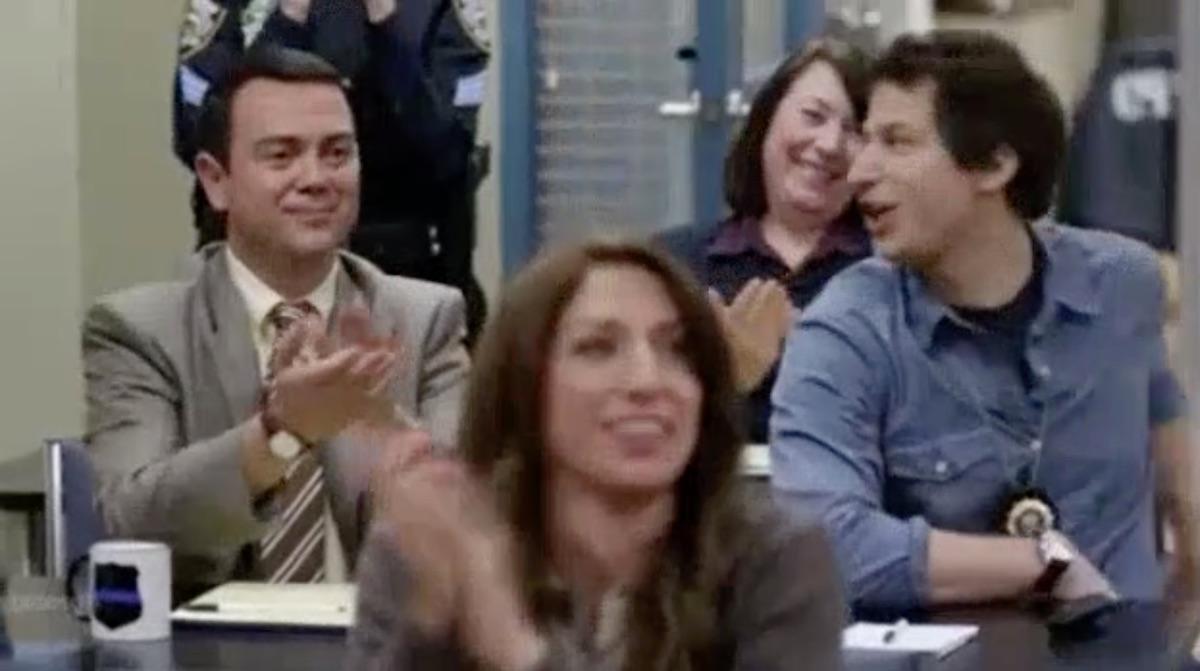 If you're a true fan of NBC's Brooklyn Nine-Nine, you've been following the show from the beginning. The series' pilot episode aired in September 2013, and ever since, fans have been captivated by the comedy.
Article continues below advertisement
But if you watched the first episode, you may remember the character Detective Daniels, who mysteriously disappeared from the show after that. And as the new season approaches, fans are curious: What actually happened to Daniels? Scroll down for everything we know!
What happened to Daniels on 'Brooklyn Nine-Nine'?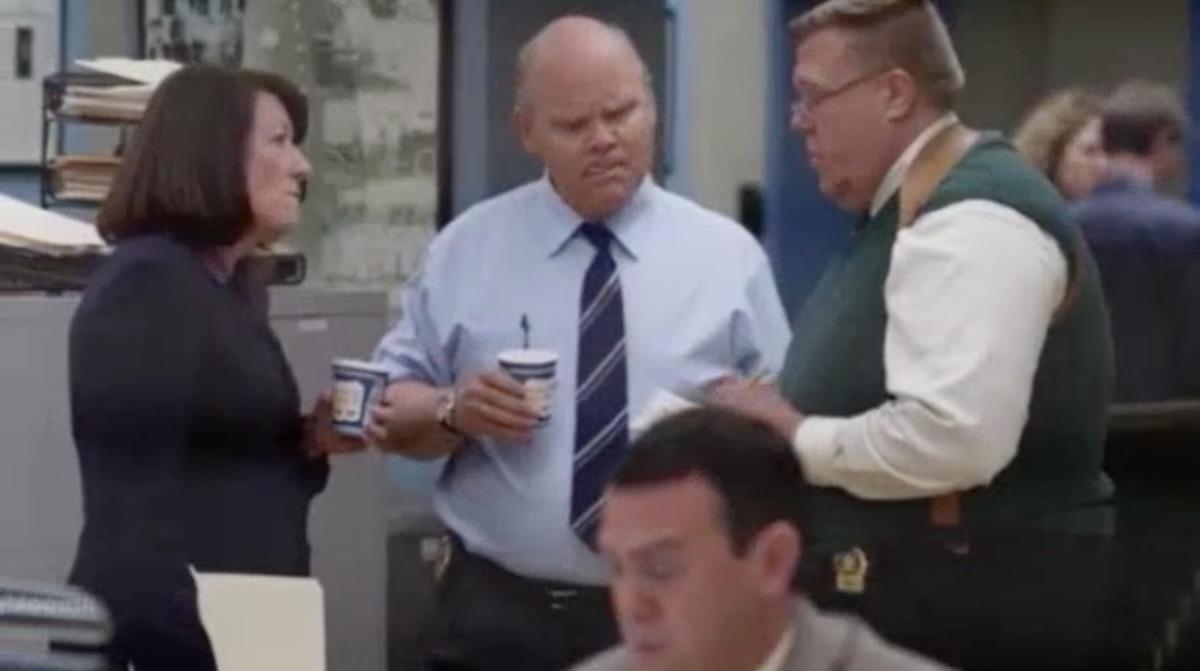 Honestly, we will never know. The character Detective Daniels appeared on the very first episode of the show as an NYPD detective at the 99th Precinct and was described as being "just as incompetent as Hitchcock and Scully" when Jeffords (played by Terry Crews) was asked by Captian Holt (played by Andre Braugher) about her. She was also praised for being really great at making coffee.
Article continues below advertisement
Scully is portrayed by actor Joel McKinnon Miller, who's appeared in 142 episodes of the show, while Hitchcock is portrayed by actor Dirk Blocker, who's also appeared in 142 episodes of the show.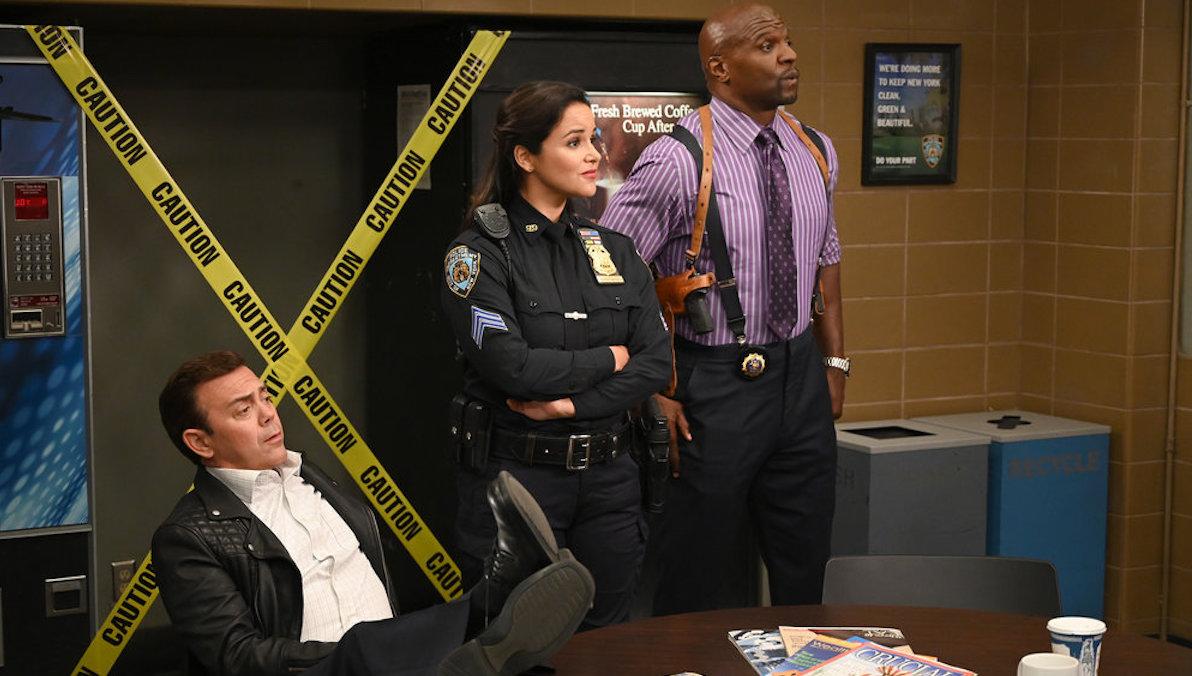 Article continues below advertisement
All that said, it's definitely odd that Daniels' character wasn't carried on since every other character in the scene has been on the show ever since. That pilot appearance from Daniels was her first and last on the show, and to this day, no one knows why she didn't continue on the series when her character was first presented as a potentially important one.
Even crazier, the role is completely uncredited on IMBD, so we have no information on the actress or anything else.
However, in a previous interview, the show's showrunner, Dan Goor, said on reddit that we'd find out Daniels' fate during Season 6 of the show, by saying that Rosa's dog Arlo could reappear on the show with a special owner. "Arlo could definitely reappear. Perhaps with... Daniels?" he said.
Article continues below advertisement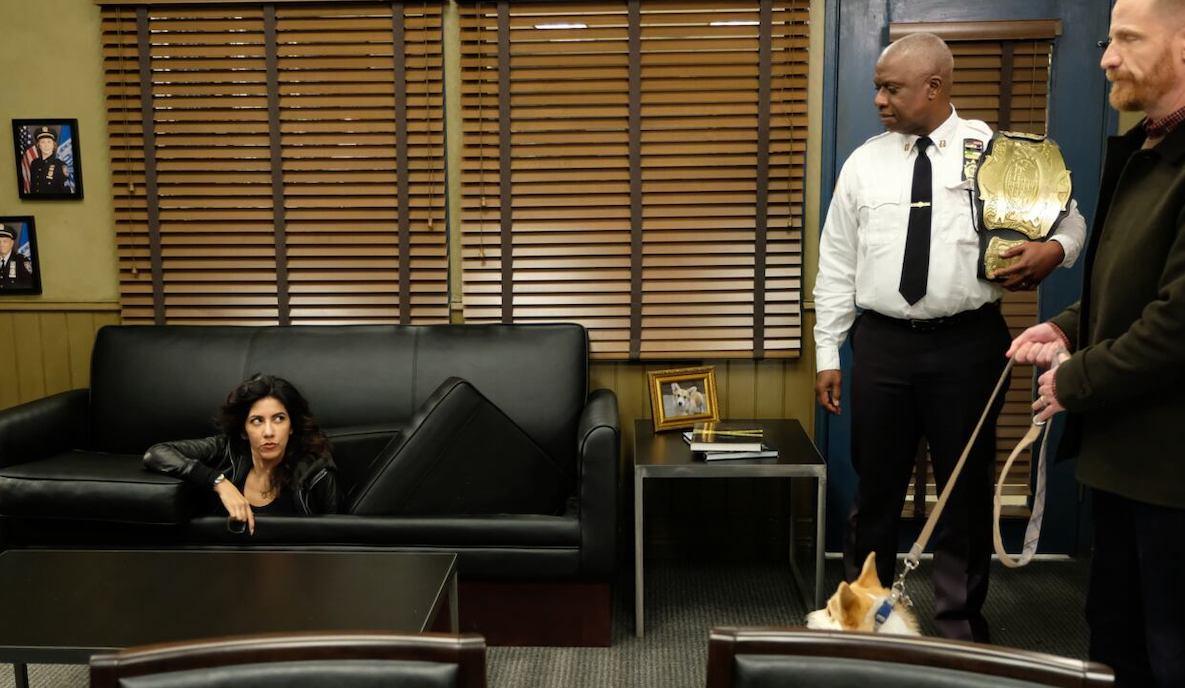 Well, that never happened, so fans are still confused. Some viewers also took to reddit to express their opinions. "There's a big gap in production between the pilot and the rest of the season. The actress probably got another job or something after they filmed the pilot," one wrote.
Article continues below advertisement
Another added, "I know. Terry says she was useless like Hitchcock and Skully but maybe she would have added a different feel to the two lovable dopes."
Who knows, perhaps the seventh season of the show will finally address what happened to Daniels. According to the show's producers, this season will be "bigger, better, funnier, the best."
And don't worry, the show is not ending by any means although the fate could seem rocky after FOX previously canceled the show after six seasons. Since NBC picked it up, the show has been thriving. In fact, Season 8 was already announced in November 2019, before the seventh season even premiered!
We're excited to see what's in store for the next two seasons, and we're just hoping we find out what happened to Daniels!