Don't Worry, Fans — 'Brooklyn Nine-Nine' Is Far From Over
The hit comedy show was almost canceled when Fox dropped the show. Instead, 'Brooklyn Nine-Nine' was picked up by NBC, but is the show ending soon?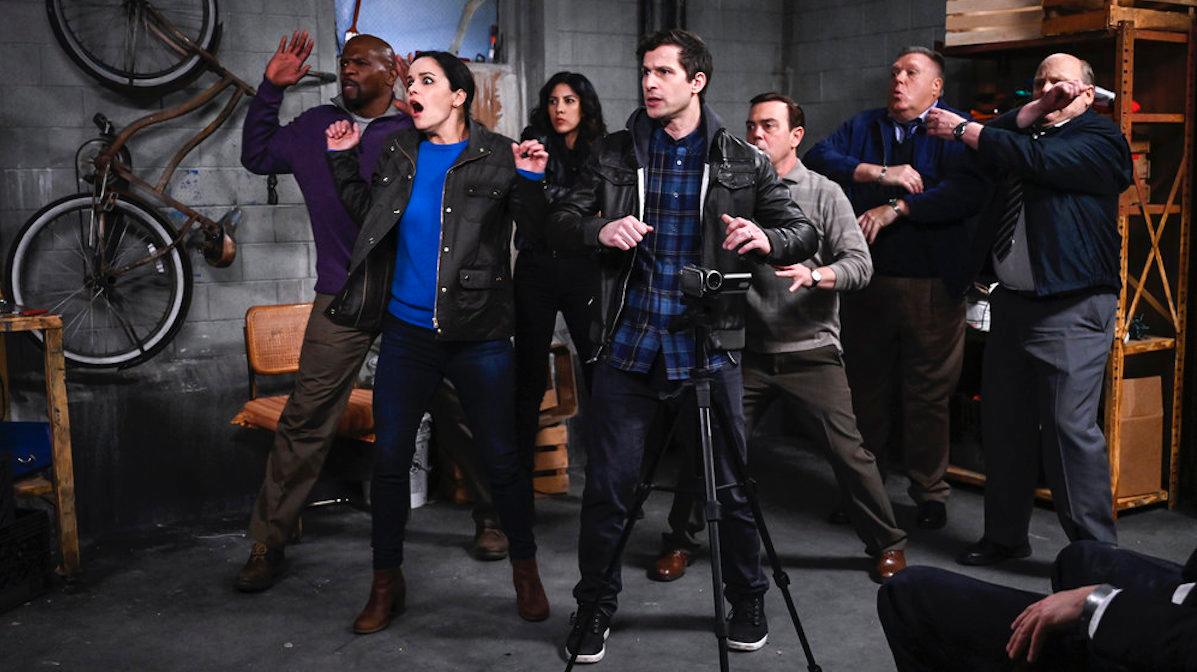 Fans of the hit comedy show Brooklyn Nine-Nine have been waiting patiently for the next season to air, hoping to get the answers to the questions the Season 6 finale left them with. The show has already been through one network change, and viewers are still anxious the plug will be pulled on the show.
But is Brooklyn Nine-Nine ending? Or are there more seasons in the works?
Article continues below advertisement
'Brooklyn Nine-Nine' was almost canceled.
In March 2018, Brooklyn Nine-Nine's original host, Fox, announced that they would be canceling the show after only five seasons. Fans of the show — including celebrities like Lin-Manuel Miranda and Mark Hamill — were devastated.
But luckily, the show was picked up by another network less than 24 hours later. NBC, who originally owned the rights to Brooklyn Nine-Nine, decided they would save the show for at least one more season, announcing they would pick it up, ensuring fans there would be at least one more season.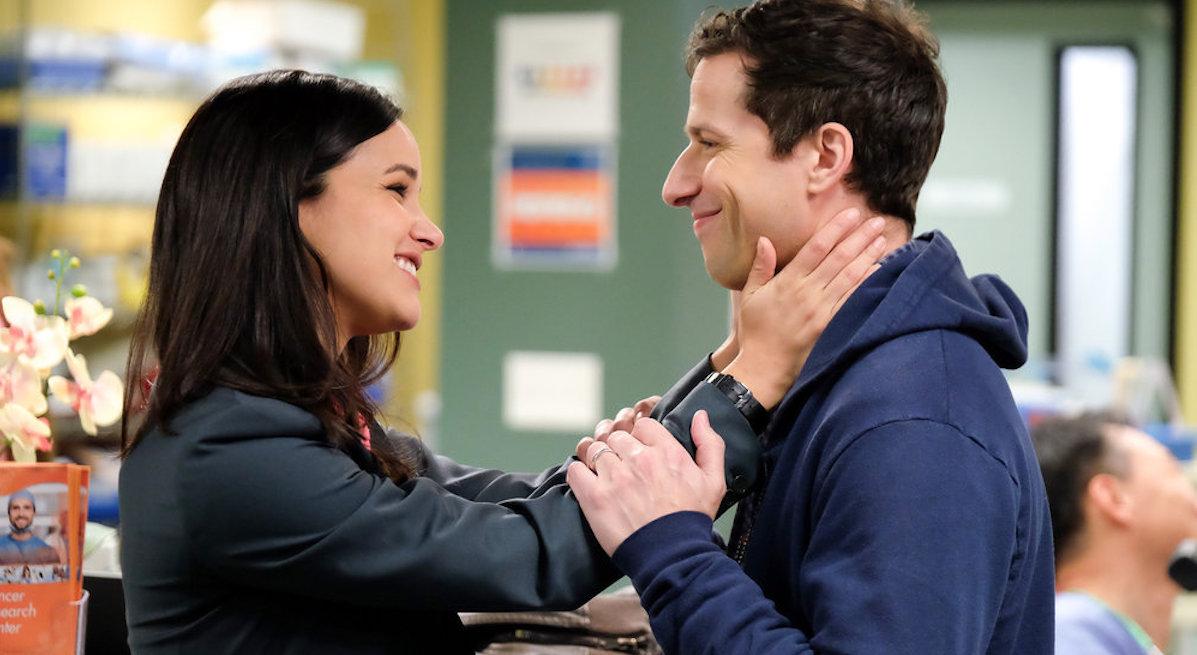 Article continues below advertisement
"Ever since we sold this show to Fox I've regretted letting it get away, and it's high time it came back to its rightful home," said NBC Entertainment chair Robert Greenblatt, according to Vox. "[Creators] Mike Schur, Dan Goor, and [star] Andy Samberg grew up on NBC and we're all thrilled that one of the smartest, funniest, and best cast comedies in a long time will take its place in our comedy line-up. I speak for everyone at NBC, here's to the Nine-Nine!"
Before NBC picked up the show, the creators had been in talks with Hulu, where previous seasons of Brooklyn Nine-Nine can currently be streamed, about passing the show on to them. Hulu decided to pass on the offer.
Article continues below advertisement
'Brooklyn Nine-Nine' was renewed for Season 8.
Even though NBC only guaranteed the show for a sixth season, the creators decided it was far from over. In addition to Season 7, which has yet to air, the network recently announced that there will be an eighth season.
The announcement came from NBC in November 2019, before Season 7 had even aired.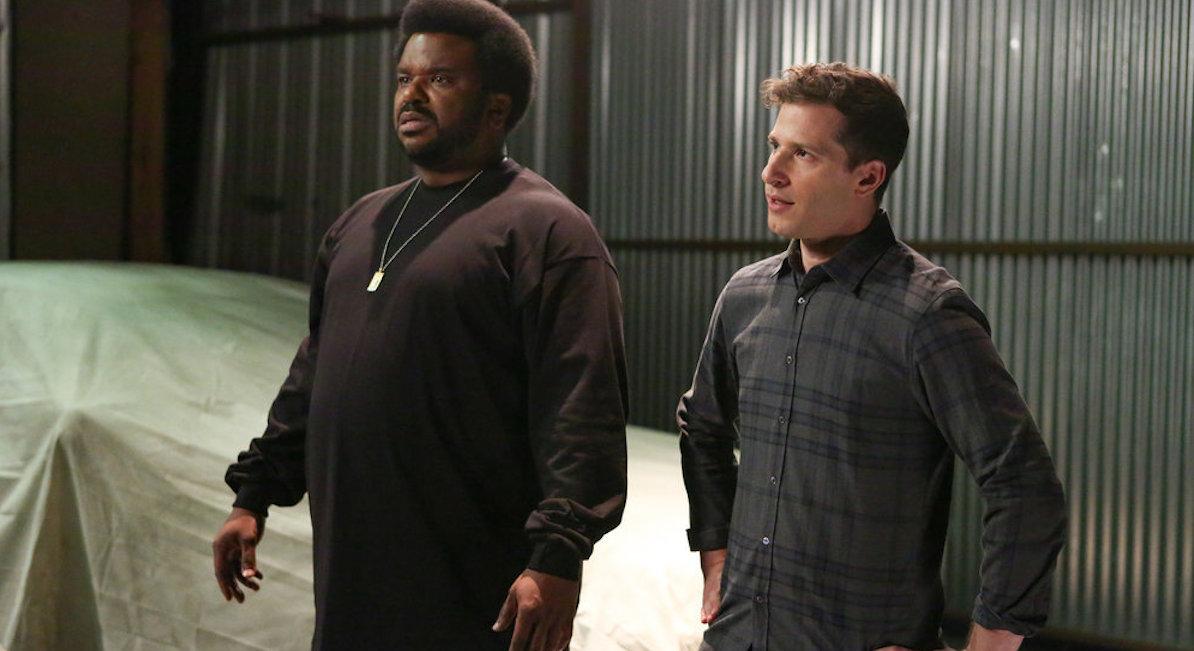 Article continues below advertisement
When NBC announced that the show would be renewed for a seventh season at the end of Season 6, it was because they had seen an uptick in the show's popularity throughout the show's run time.
NBC co-presidents of scripted programming Lisa Katz and Tracey Pakosta said at the time of the renewal, "it's been one of our great joys as a network to give 'Brooklyn Nine-Nine' a second life."
When will Season 7 air?
The Season 7 premiere is set to air on Feb. 6, 2020 at 8 p.m. on NBC. And according to the show's producers, this season will pick up right where the Season 6 cliffhanger left off and will be "bigger, better, funnier, the best."
Co-producer Dan Goor spoke to Digital Spy at ComicCon and revealed that some of our favorite characters will come back for Season 7.
Article continues below advertisement
"I think we're gonna bring back a lot of our favorites, who I think are also fan favorites," he told the outlet. "We're hoping to have a Pimento episode, we're hoping to have a Pontiac Bandit episode obviously [and] hoping to have Marc Evan Jackson. And then we're also hoping to do a few episodes that break the form in the way we did last season because that's interesting for us and challenging."
However, this does not mean that Chelsea Peretti will be coming back for Season 7. Chelsea, who played Gina Linetti, left the show at the beginning of Season 6 for personal reasons. Her departure from the show will not change in the coming seasons.