'Brooklyn Nine-Nine' Star Melissa Fumero Talks Filming NBC Series With a Baby Bump
'Brooklyn Nine-Nine' star Melissa Fumero is pregnant with baby No. 2, talks filming Season 7 of the hit NBC series. Check out what she has to say!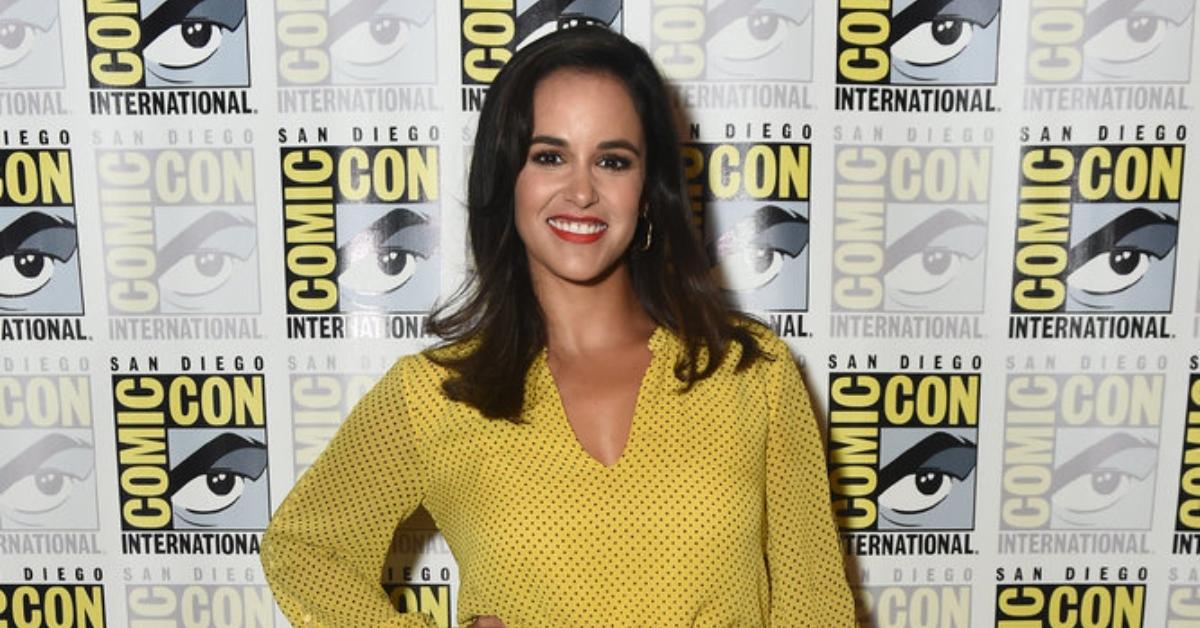 In the Season 7 premiere of Brooklyn Nine-Nine, Amy (Melissa Fumero) thinks she may be pregnant and spends much of the episode trying to pee (or at least hold it in) to take the test. While the officer has always wanted to have a child with Jake Peralta (Andy Samberg), he is not too keen on the idea of becoming a father.
Article continues below advertisement
However, at the end of the two-hour premiere, Jake eventually comes around to the notion. Though the test came back negative, the couple decided they would start actively trying to have a baby. And, as fans of the series, we couldn't be more excited about their storyline!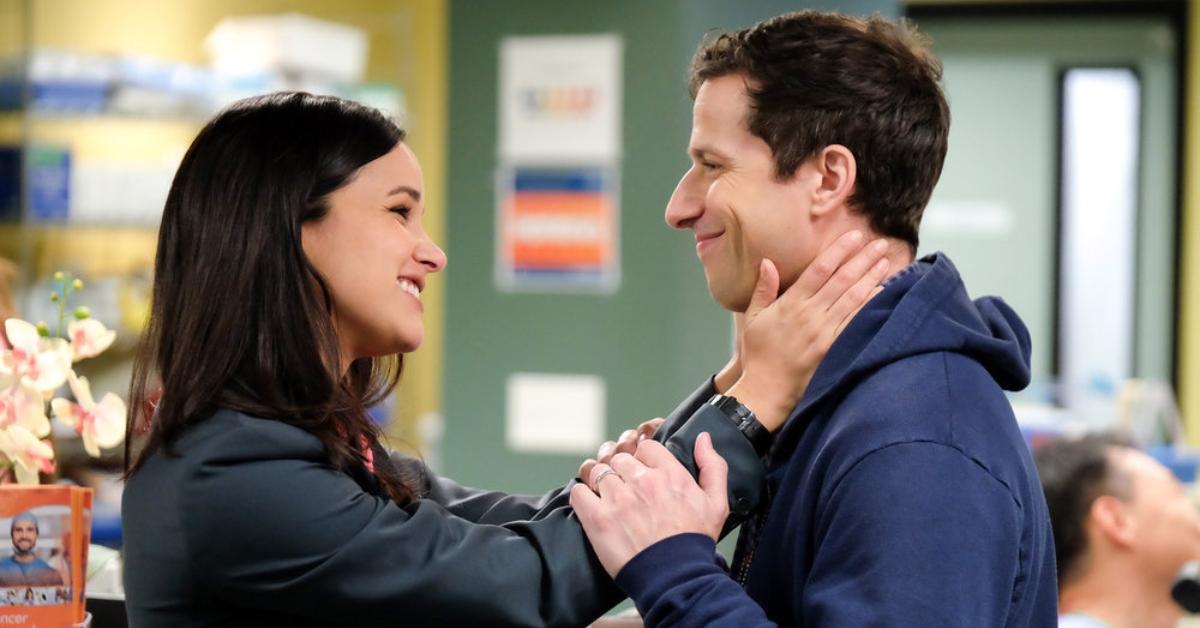 Article continues below advertisement
'Brooklyn Nine-Nine' star Melissa Fumero is pregnant IRL!
Though Melissa's character is not pregnant (yet) in the comedy series, the actor is actually expecting her second child with real-life husband David Fumero. The 37-year-old, who is due to give birth very soon, opened up to 10 Daily about how it was a lot easier to film this season compared to when she was pregnant in 2016 with her first child Enzo.
"The first time I was pregnant I worked the entire pregnancy and gave birth like five days after we wrapped which was horrible," the NBC actor explained. "I'd sit behind a lot of things, we did a lot of sneaky camera angles and I held things in front of me."
Article continues below advertisement
After finding out her due date for her recent pregnancy, Melissa was elated to learn she'd be finished filming Season 7 before, and not working late into her third trimester. "This time we wrapped a few months ago, we wrapped back in November so I've had like the whole end of my pregnancy off which has felt like the biggest karmic gift ever for what I did last time," she told the outlet.
Article continues below advertisement
In November, Melissa showed off her growing baby bump on Instagram, captioning the snap: "Oh yeah, I'm hella pregnant. To be honest, I haven't felt like posting about it because this pregnancy has been way harder and... I don't feel that cute? But yesterday I got a really intense massage, an awesome chiropractic adjustment, and my hair feels thicker... so I feel a little bit cute today. #herewegoagain #babyboynumerodos."
Congrats!
Could a baby soon be in Amy and Jake's future in 'Brooklyn Nine-Nine'?
"[They're] not rushing into anything," Andy Samberg told E! News. "That's a big switch to go from never thinking you'd ever want kids because of your own relationship with your father to deciding that you actually would, so I would say that it's not something that is just solved that quickly."
Article continues below advertisement
Speaking to the growth of their characters in Season 7, the actor explained, "It's kind of inevitable unless you want the show to stay in the exact same place. All of the cast has gotten seven years older since we started, so it makes sense, and it's also nice for us to have the things happening to our characters even vaguely reflect where we're at in our own lives a little more."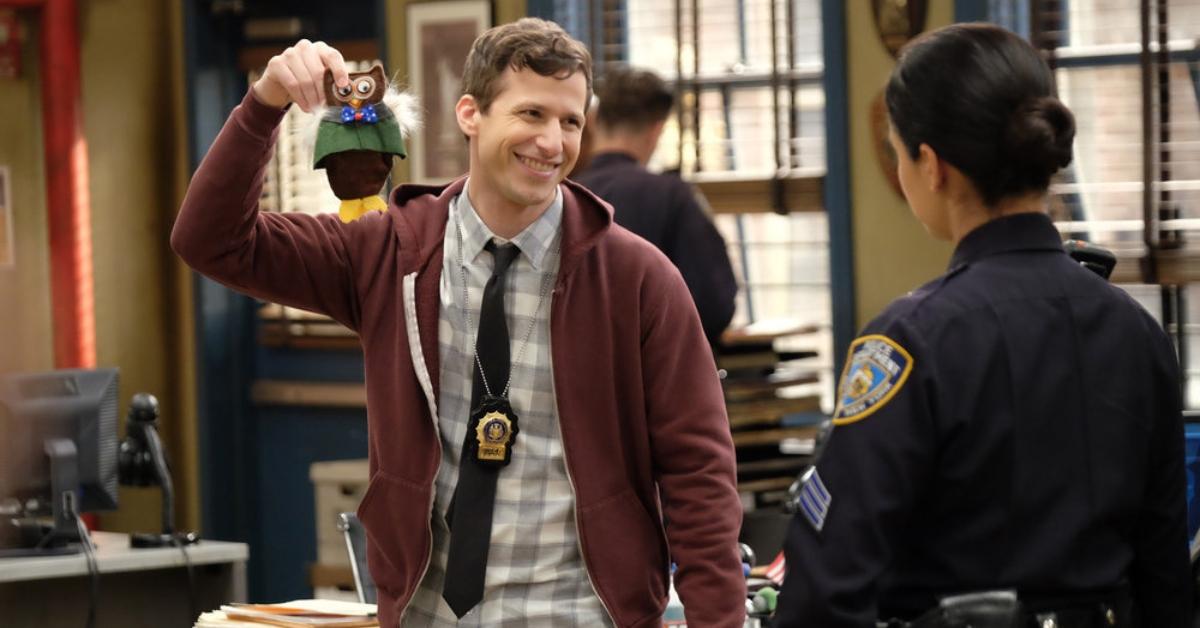 Though Jake has definitely matured since audiences were first introduced to the funny character, Andy assured that he'll always have an immaturity about him.
Catch new episodes of Brooklyn Nine-Nine on Thursdays at 8:30 p.m. ET on NBC.