'Brooklyn Nine-Nine' Could See the Return of This Fan-Favorite Character
During the first five seasons of 'Brooklyn Nine-Nine,' Gina Linetti was a main character, so now that it's ending, will she be back for Season 8?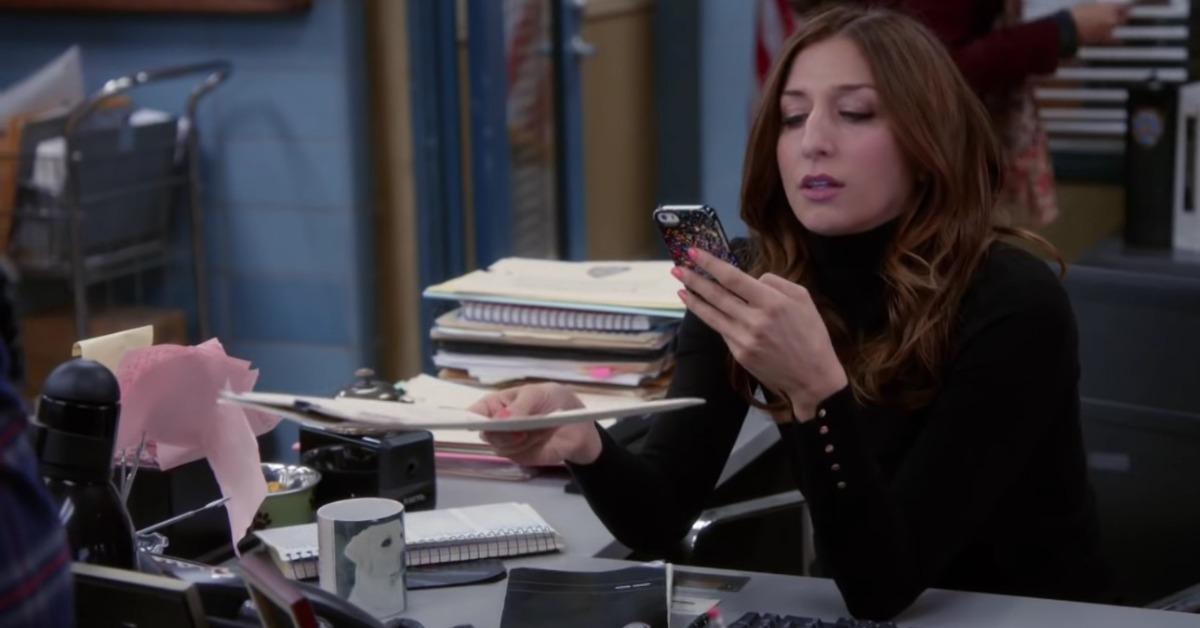 In Season 5 of Brooklyn Nine-Nine, Chelsea Peretti, who played Gina, stepped down as a regular cast member. She returned in Season 6 as a guest star a few times, but now that the show is heading into its eighth and final season, fans are wondering if Gina will be back. It's hard to imagine Brooklyn Nine-Nine without Gina, Jake's childhood best friend and Captain Holt's trusty assistant.
Article continues below advertisement
Gina was written off the show officially in Season 6 when she left the precinct to follow her dreams and dedicate her life to being an online celebrity. Like other recurring guest stars though, namely Craig Robinson as Doug Judy and Kyra Sedgwick as Madeline Wuntch (who died in Season 7), it's not impossible to have Gina Linetti back before the series ends.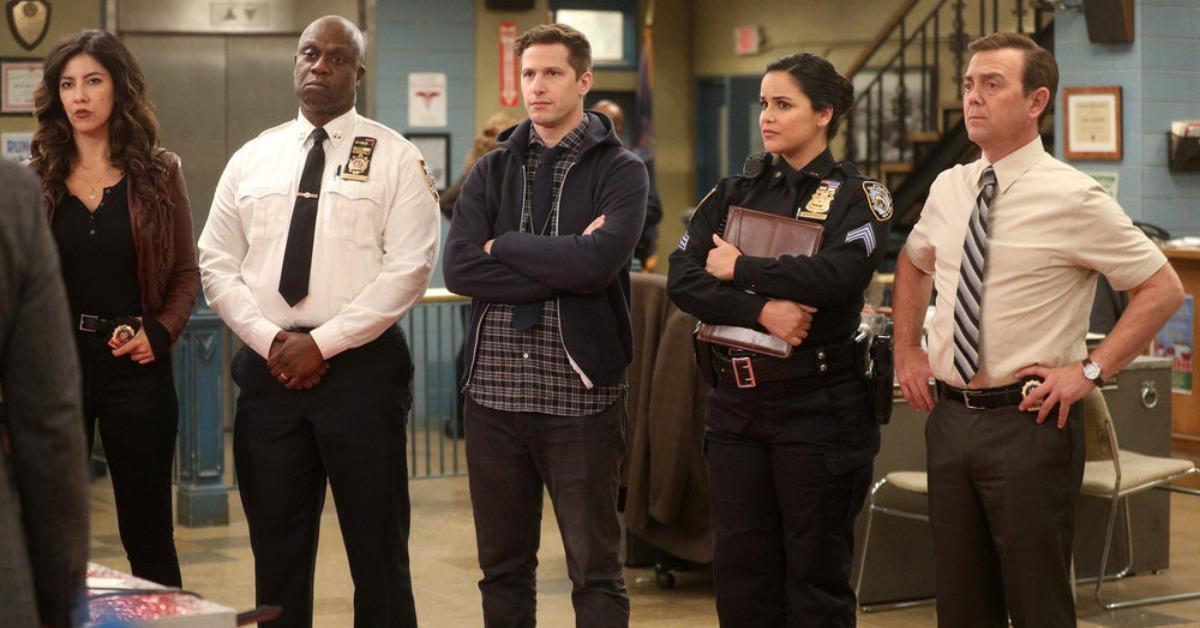 Article continues below advertisement
So, will Gina be back for 'Brooklyn Nine-Nine' Season 8?
According to the trailer for Season 8, Gina will be in Brooklyn Nine-Nine Season 8 in some capacity. Whether it's one episode, the series finale, or a handful of scenes is still unclear. But for fans who missed Gina's snarky comments and no-nonsense attitude when it comes to the Nine-Nine, anything is better than nothing.
Chelsea Peretti's IMDb profile doesn't list any 2021 episodes of Brooklyn Nine-Nine, but the website isn't always accurate in listing actors' roles. If the scene in the trailer, which shows Gina standing at a podium, is from Season 8, then Gina is likely back in some way.
Maybe Gina's finally a bona fide celebrity. Or, she's running for office to effect change in the precinct. Whatever the case may be, fans are celebrating what seems to be Gina's return.
Article continues below advertisement
Chelsea Peretti has thoughts on how the last season of 'Brooklyn Nine-Nine' should go.
In August 2020, Chelsea spoke to IndieWire about her thoughts regarding the plot for Season 8. In light of real-life police brutality, she suggested that the show's writers "defund the police."
"I know they're working to reshape this coming season," she said at the time. "I'm very curious and interested to see what they do. I get what people are saying, I get their concerns … my thought was like, they should just defund the police and have everyone go into community-oriented work."
Article continues below advertisement
Why is 'Brooklyn Nine-Nine' ending?
Brooklyn Nine-Nine has a rocky history on TV. In 2018, Fox canceled the series after five seasons. Soon after, NBC rescued Brooklyn Nine-nine and gave the show another two seasons after that, and planned to end it with Season 8.
It's hard to say why NBC executives finally decided to end the show for good but, at the very least, fans are getting to say goodbye with the farewell season.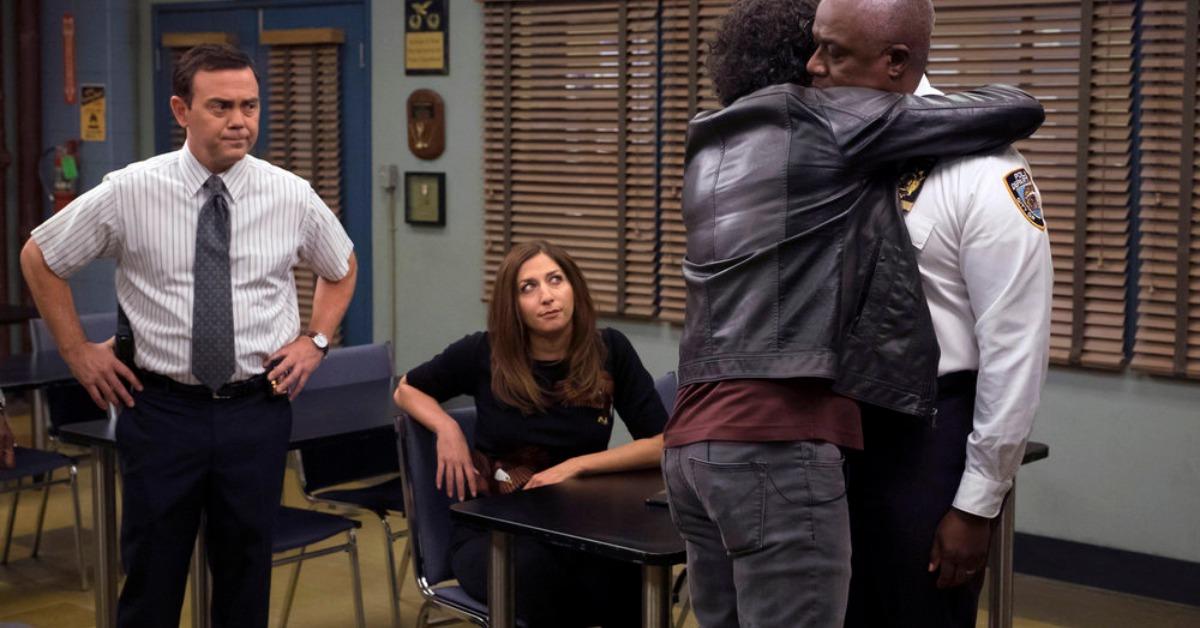 The Season 7 ratings stayed around 2 million per episode, so viewership likely wasn't an issue. But with any TV show, let alone a comedy, eight seasons is a lot. It's possible that the cast and crew all felt it was just time to say goodbye to Jake Peralta and the rest of the Nine-Nine.
Watch Brooklyn Nine-Nine on Thursdays at 8 and 8:30 p.m. ET on NBC.