How Do Hughie's Powers in 'The Boys' Differ From His Powers in the Original Comics?
Did you know that Hughie Campbell, the main protagonist of 'The Boys' had superpowers in 'The Boys' comics? Here's what we know about Hughie's powers.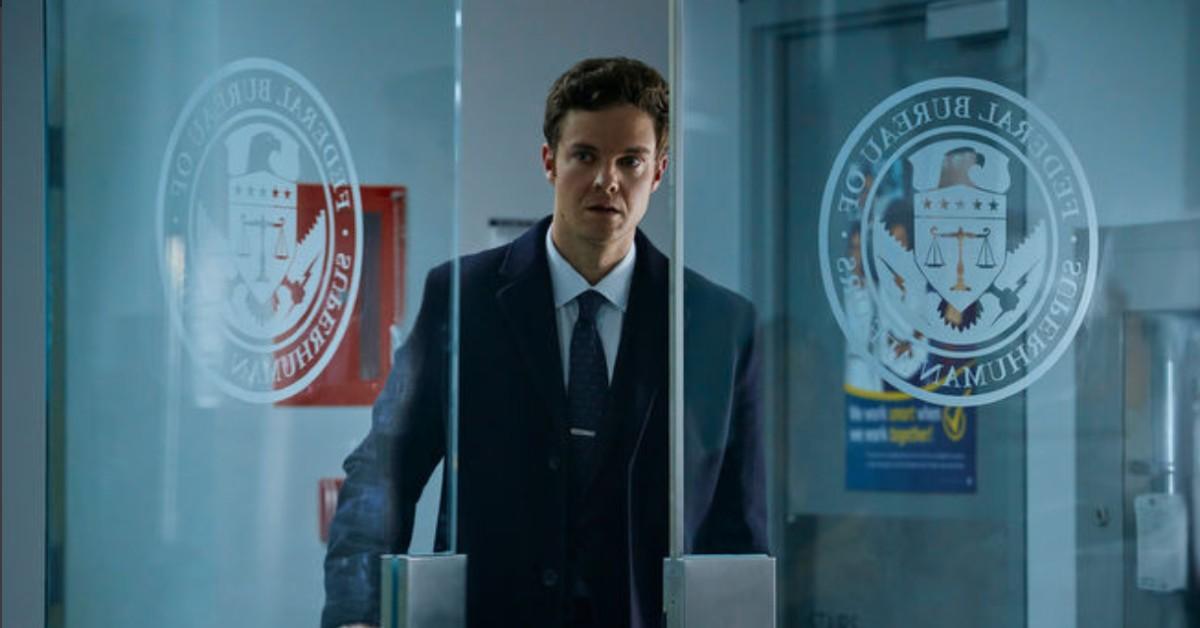 Spoiler alert: This article contains spoilers for Seasons 1–2 of The Boys on Prime Video and The Boys comic book series by Garth Ennis and Darick Robertson.
Content warning: This article mentions fictional instances of violence.
Hughie Campbell (Jack Quaid) never wanted to join an anti-superhero crusade in The Boys. Everything changed for Hughie when his girlfriend was literally blown apart by A-Train (Jessie Usher), a member of the Seven, the group of supes worshipped by the general public.
Article continues below advertisement
Hughie harbors a natural distrust of supes after he learns the truth about how terrible most of them truly are. However, Hughie's outlook doesn't stop him from wanting to take Temp-V after he discovers Billy Butcher (Karl Urban) has some doses in his arsenal.
Why is Hughie so eager to become the very thing he despises? It's actually quite endearing — he wants to be powerful enough to protect his girlfriend, Starlight (Erin Moriarty).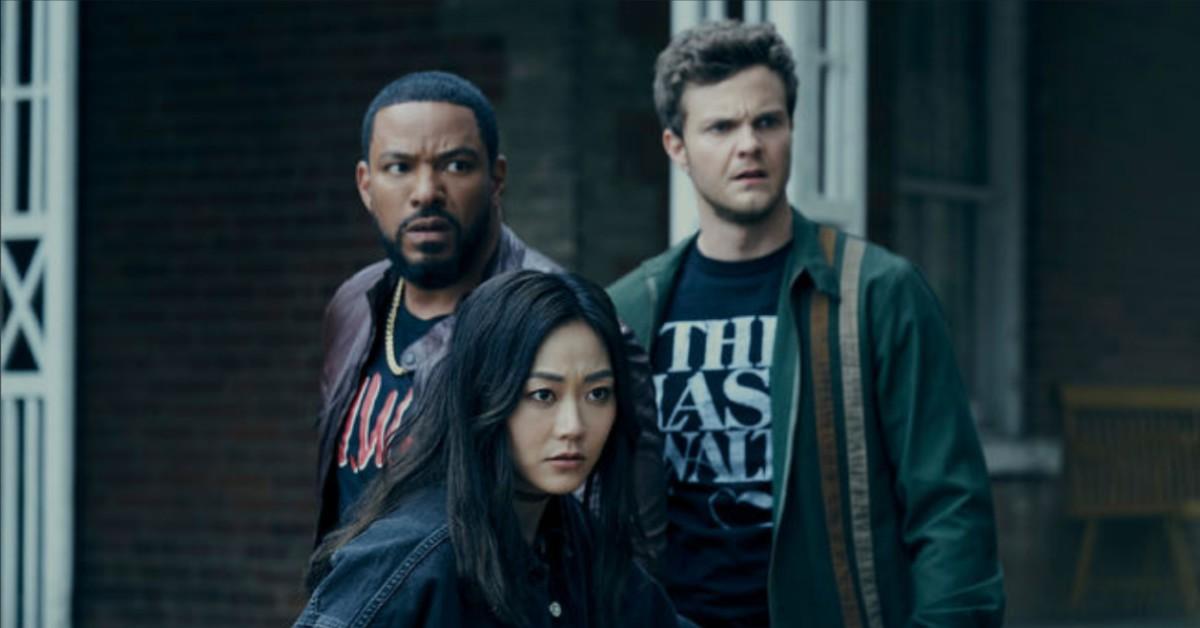 Article continues below advertisement
Hughie gets to show off his new Temp V-induced power in The Boys Season 3, Episode 4. Our boy can teleport! The catch? He loses his clothes each time he uses his new power.
Starlight would have likely roasted him had she witnessed Hughie's power in action for the first time. Let's just say Hughie's comic book powers are way cooler.
Hughie's powers in 'The Boys' comics, explained.
Garth Ennis and Darick Robertson co-created The Boys comic books. Per a report from ScreenRant, Hughie actually got powers in the original comics thanks to Billy Butcher (played by Karl Urban in the television series).
Butcher surprises Hughie by injecting him in the neck with Compound V while they're both out on Hughie's first mission. Although the show establishes that injecting Compound V in adults can be a dangerous endeavor, Hughie survives the injection in the comics.
Article continues below advertisement
Thanks to Butcher's injection, Hughie's strength and durability are enhanced to superhuman levels. However, according to The Boys Wiki, Hughie was initially quite angry that Butcher injected him without asking for his consent. Butcher explained he would need superpowers to actually stand a chance against the supes.
Article continues below advertisement
Does Hughie have any other powers besides strength and durability?
A report from FandomWire notes that the Compound V also gave Hughie amplified intelligence. Although the television show version of Hughie couldn't get away with killing a supe by punching him in the stomach, the comic version of Hughie (who just happens to look like actor Simon Pegg) literally punches a hole straight through the supe Blarney Cock.
It's Hughie's first supe kill, and the comic panel illustrating it is appropriately gruesome.
Hughie actually gets his revenge on A-Train too in the comics, literally kicking his head off. Our super-powered everyman hesitated to kill A-Train initially, until Butcher informed him the Seven only hired Starlight to use her for sexual favors, per another ScreenRant report.
Article continues below advertisement
His anger at Butcher for injecting him gradually starts to dissipate. Ironically, it's Hughie who ends up killing Butcher at the end of the comic book run. To be fair to Hughie, Butcher had gone on a major killing spree, murdering Mother's Milk, the Female, and Frenchie.
In a way, Butcher wanted Hughie to kill him in the end. It's unknown at this point if The Boys will follow the same plot path. However, Hughie did seem to be in a state of bliss after using his powers — even with Kimiko (Karen Fukuhara) dying in the backseat behind him!
Will Hughie's powers change his personality for the worse? We'll just have to wait and see when new episodes of The Boys premiere every Friday on Prime Video.