Homelander's Sad Backstory Doesn't Excuse His Homicidal Actions in 'The Boys: Diabolical'
Homelander's backstory is (somewhat) explained in Season 1, Episode 8 of 'The Boys Presents: Diabolical.' What made Homelander the supe he is today?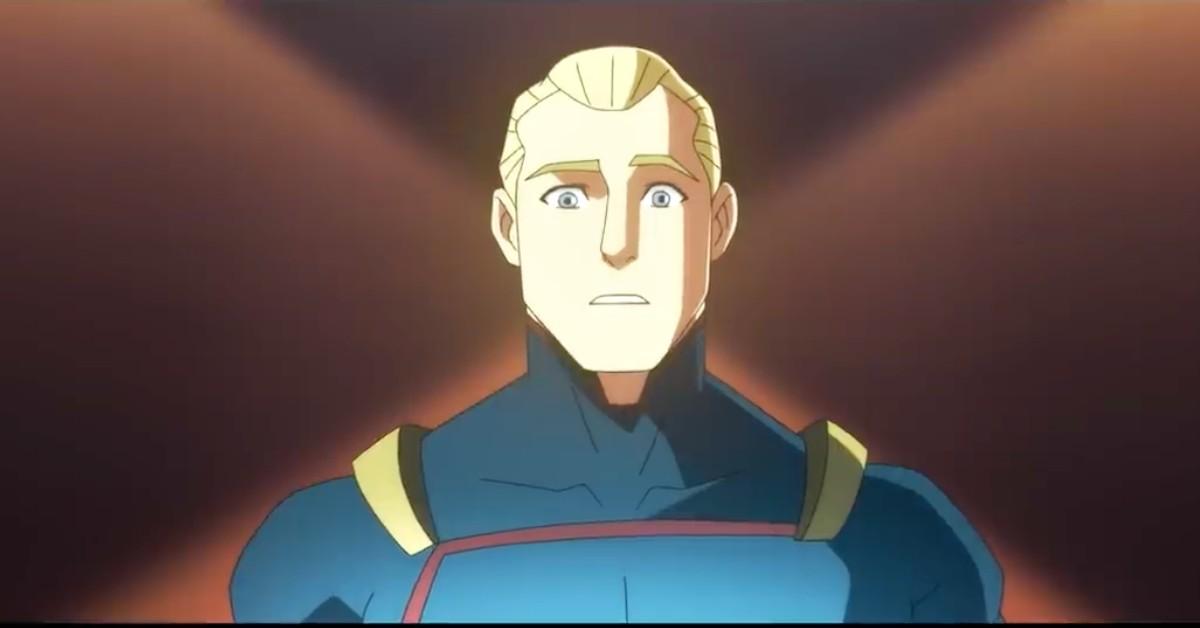 Warning: The following article contains major spoilers for Season 1, Episode 8 of The Boys Presents: Diabolical.
Can you believe that the big bad of The Boys and The Boys Presents: Diabolical was once a scared, vulnerable child? Homelander (Antony Starr) once genuinely wanted to be a good guy.
Article continues below advertisement
His introduction to the world in The Boys Presents: Diabolical gave us some clues about how he became the Homelander that Starlight (Erin Moriarty) and the Boys grew to know and despise in The Boys Seasons 1–2.
Vought's CEO Stan Edgar (Giancarlo Esposito) introduces the Homelander to the press and the world for the first time. It's a bit disconcerting to see Homelander genuinely trying to be heroic in this episode, but he's still weighed down from traumatic, childhood flashbacks.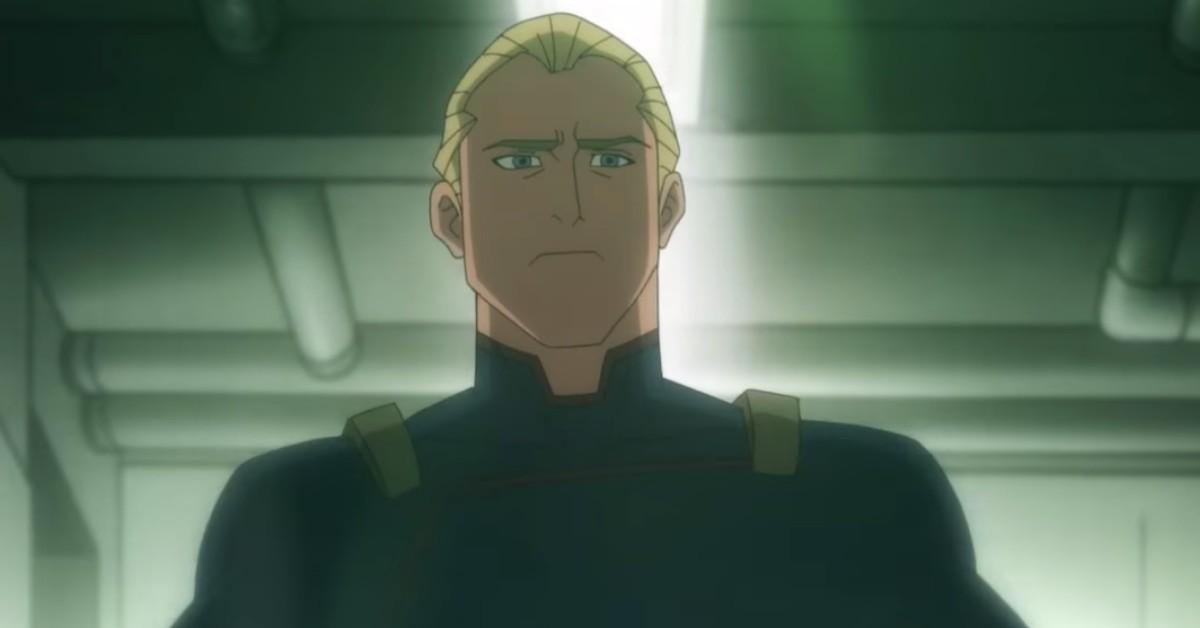 Article continues below advertisement
Homelander's backstory, explained. (TW: Blood, death).
A journalist asked Homelander at the supe's first press conference about what made him decide that he wanted to join Vought. Homelander launched into a clean, all-American answer about how he once dreamed about being a baseball player.
The episode makes it clear that Homelander's answer was simply a PR spin. His flashbacks revealed the truth. Homelander was the subject of horrible experiments as a child. He was constantly tortured in different ways by a handful of unnamed scientists.
Madalyn Stillwell (Elisabeth Shue) was extremely aggravated when Black Noir stole Homelander's thunder at the press conference. She warns Homelander not to let it happen again. Spurred on by Madalyn's words, Homelander disobeyed orders to wait for Black Noir at a chemical plant. He decided to enter the plant alone and save the hostages that were being held captive by radical environmentalists.
Article continues below advertisement
However, Homelander's impulsive actions end up getting everyone trapped in the chemical plant killed. Homelander initially faces off with one of the hostage-takers, who holds a gun to the temple of one of the chemical plant employees. Attempting to appear confident, Homelander shoots the gun with his laser eyes.
Homelander fails to realize that his laser eyes heated the gun up to the point where it explodes, killing the hostage and severing the hostage-taker's arm.
Article continues below advertisement
The hostage-taker's female associate screams at Homelander and asks him, "What kind of superhero are you?" Now, Homelander has an obsessive need to be loved and admired. Her words trigger Homelander, especially when she calls him a murderer.
Homelander pins her against the wall and rips her mouth off. Moments later, he's surrounded by a sea of dead bodies. Naturally, this is when Black Noir arrives. Homelander assumes Black Noir will use the opportunity to sully his reputation.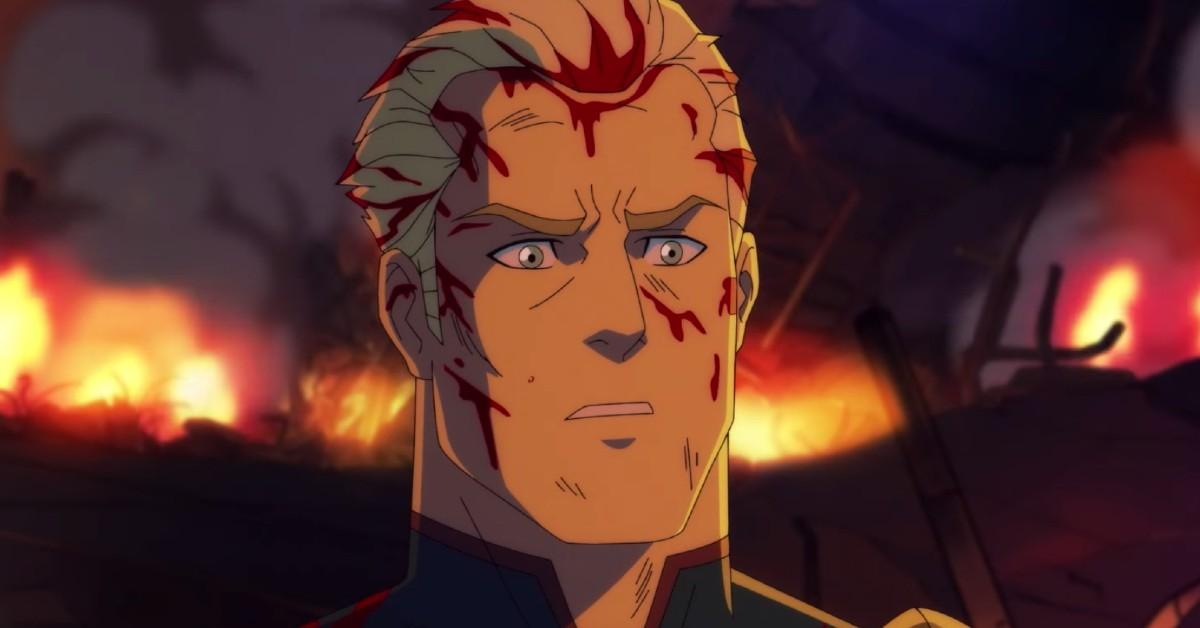 Article continues below advertisement
Black Noir actually takes a different route. He kills the last survivor in the bunch, and writes a note to Homelander. It becomes clear moments later that Black Noir's note advises Homelander on how to spin the entire incident to the press.
Homelander delivers a pitch-perfect BS cover story about how a bomb went off inside the plant. He explains that he tried to stop it, but he failed. The press eats up Homelander's faux remorse, and Madalyn tells him after this his approval numbers went up. And thus, a superhero star...or rather, a monster was born.
You can stream Season 1 of The Boys Presents: Diabolical on Prime Video. Season 1, Episode 8 is available to watch for free on YouTube.