Is Black Noir Actually Homelander's PR Agent? There's Proof in 'The Boys Presents: Diabolical'
Black Noir and Homelander have an explosive first mission together in 'The Boys Presents: Diabolical.' What did Black Noir write to Homelander?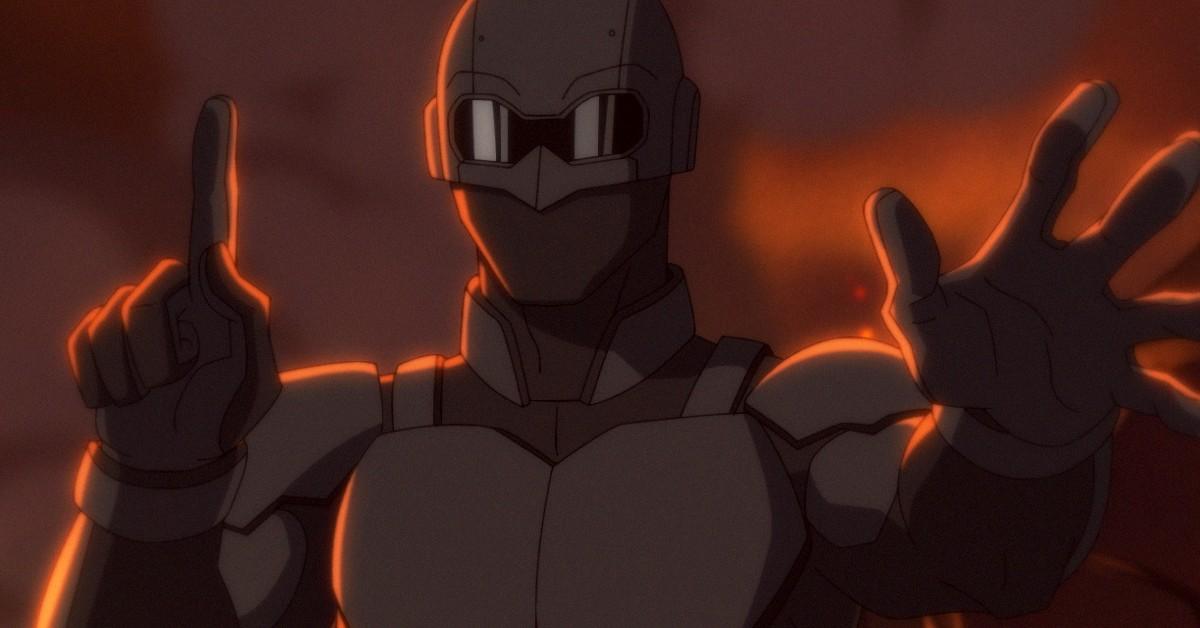 Warning: The following episode contains major spoilers for Season 1, Episode 8 of The Boys Presents: Diabolical.
Superheroes (or 'supes') do exist in the otherwise normal world of The Boys, the hit Prime Video original series. However, the supes of the world are actually quite corrupt, with Homelander (Antony Starr) being the worst hero of all. Not only did Homelander let a whole plane full of civilians crash in The Boys Season 1, he lied about what happened to protect his image. That's his kind of heroism.
Article continues below advertisement
In the Season 1 finale of The Boys Presents: Diabolical, an animated spinoff of the original series, we get to see Homelander before he became the homicidal, unstable leader of the Seven. He's partnered up with Black Noir, a fellow member of the Seven who's silent but deadly. After Homelander loses it on his first official mission, Black Noir writes something on a notebook, and it puts a panicked Homelander at ease.
But what exactly did Black Noir write?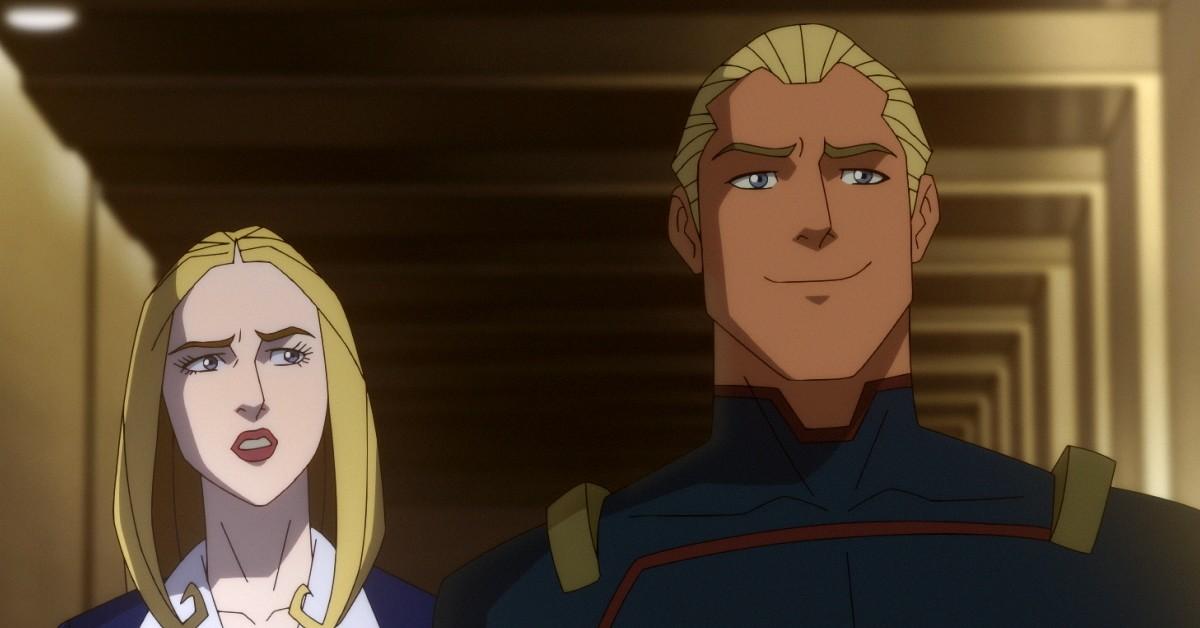 Article continues below advertisement
Homelander seems a lot happier with Black Noir after reading his note.
After Homelander's first public introduction to the world, which is interrupted by Black Noir for reasons unknown to Homelander, Madelyn Stillwell (Elizabeth Shue) warns Homelander not to let Black Noir steal his thunder. As a result, Homelander jumps into his first mission at a chemical plant instead of waiting for Black Noir like he was ordered to do. Unfortunately, this leads to the highly volatile Homelander accidentally slaughtering the very civilians he was supposed to save.
Initially, Homelander feels remorseful, but then he sets his deadly laser eyes on the last survivor. When Black Noir intercepts the survivor instead, Homelander panics and assumes he's been busted. But what happens next is a huge surprise. Covering for his comrade, Black Noir snaps the neck of the remaining survivor. (Did we mention these superheroes aren't that heroic?)
Article continues below advertisement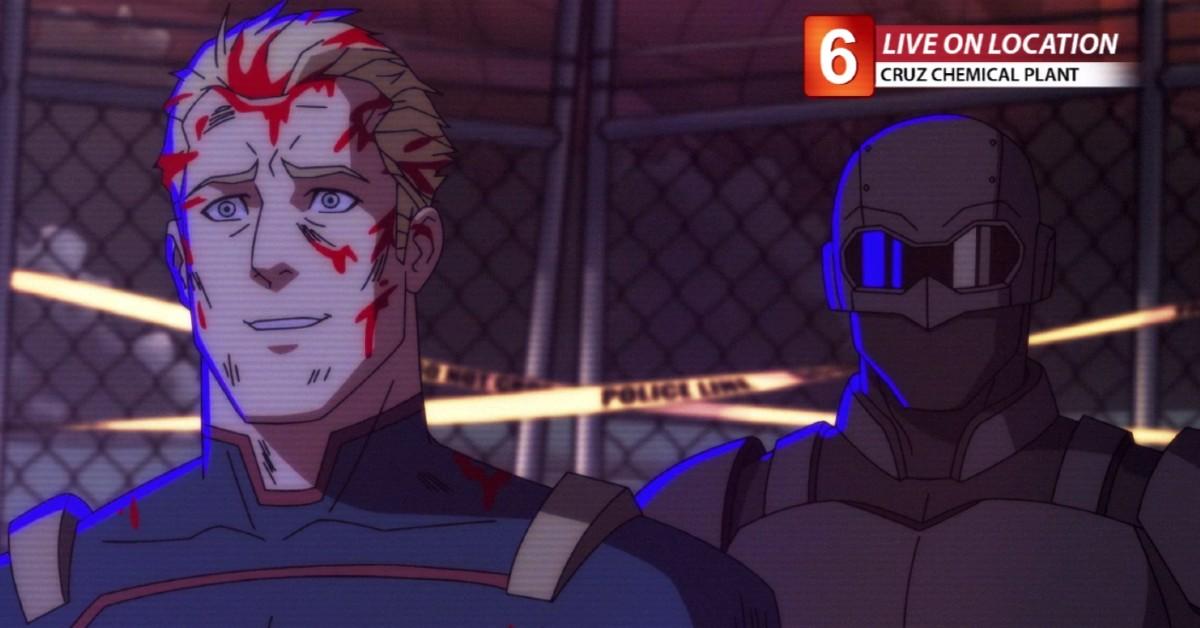 Completely unfazed after murdering an innocent civilian, Black Noir whips out a notepad, writes something quickly, and shows it to Homelander. However, the note flashes so quickly on the screen that it's impossible to see what it says. We could make out the word "I'm"... but that's about it.
Article continues below advertisement
That said, it's heavily implied that Black Noir's note helped Homelander understand how to spin the situation to their advantage. Homelander's expert PR spin for the Seven's horrible mistakes, including the plane crash, is a common occurrence in The Boys. So, was it Black Noir that gave Homelander his first lesson in damage control? It seems likely. Homelander explains to the press that he tried to stop a bomb at the chemical plant, but it was too much and triggered an explosion.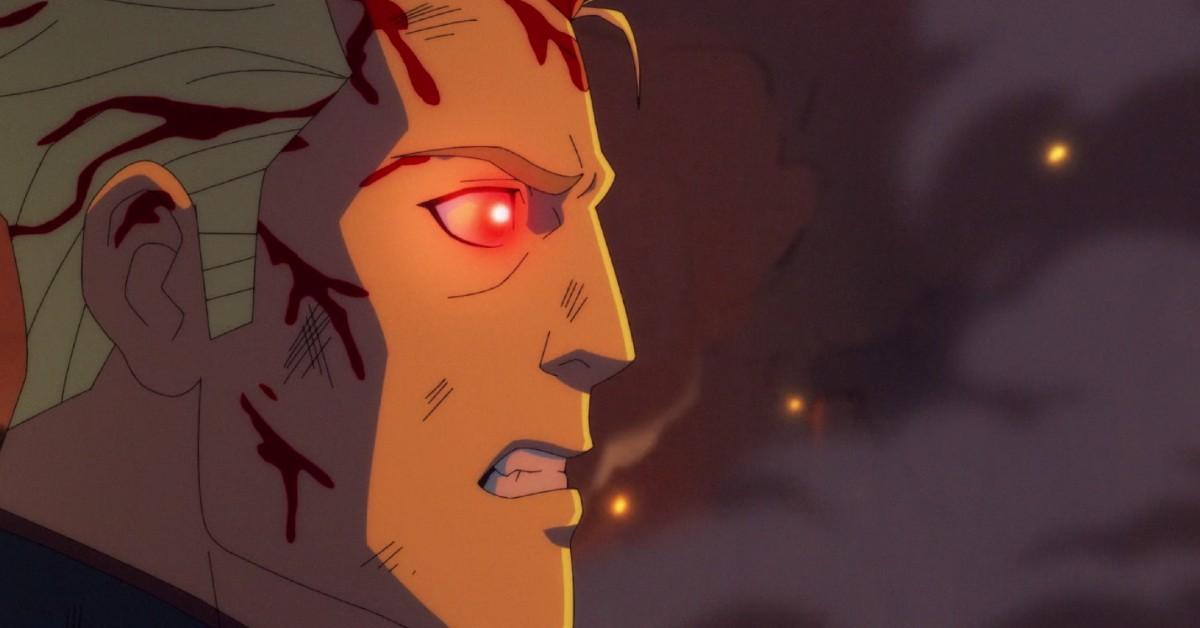 Article continues below advertisement
With his classic charm that's ever-present in The Boys, Homelander waves off the press, who are calling him a hero for trying to stop the (fake) bomb.
"Those hostages, they were the real heroes," Homelander says on camera, looking dramatically off into the distance.
But Black Noir has a huge secret. (Spoilers ahead!)
Black Noir is actually Homelander's clone in the original comic book series The Boys. Per ScreenRant, Black Noir commits a lot of the horrible things that Homelander thinks he did. As a result, Homelander believes himself to be a psychopath. In many ways, he is one on his own, but Black Noir makes it worse.
Given that The Boys's showrunner Eric Kripke confirmed that The Boys Presents: Diabolical Season 1 finale is definitely canon (per CinemaBlend), we couldn't help but wonder if Black Noir has served as Homelander's clone and PR agent from the very start. What do you think?
You can stream all eight episodes of The Boys Presents: Diabolical now on Prime Video.