Soldier Boy Is Bound to Be Homelander's Biggest Stan in 'The Boys' Season 3
Season 3 of 'The Boys' will introduce another new hero by the name of Soldier Boy, but what are his powers and will he be stronger than Homelander?

Fans of The Boys can rest easy knowing there are at least two more seasons of foul-mouthed law-bending superheroes in their future because The Boys was already renewed for a third season ahead of its Sept. 4 Season 2 premiere. Like the second season, with Season 3 comes at least one new character to shake things up and in this case, that new character is Soldier Boy, who is straight from the comics and could be another thorn in Homelander's side.
Article continues below advertisement
Fans who are strictly show-watchers probably know next to nothing about the comic-inspired superhero, however, and before Season 3 comes, likely in 2021, you're going to want to know all there is to know about the wannabe member of the Seven, who will be played by Jensen Ackles. Luckily, you have plenty of time to bone up on the topic and there's plenty to know about the "original hero."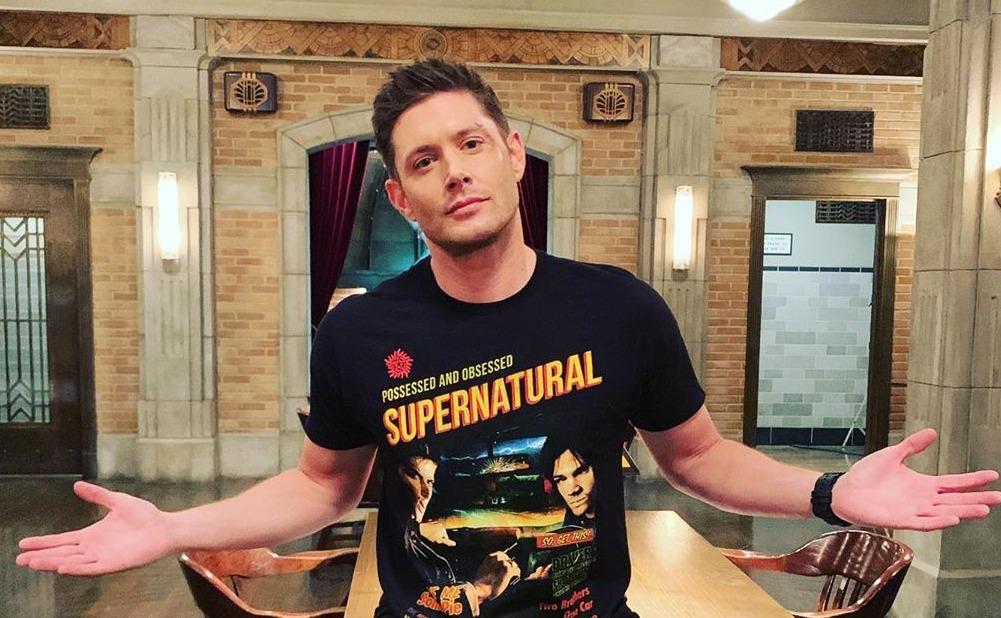 Article continues below advertisement
Soldier Boy's powers are predictable in 'The Boys.'
Soldier Boy is from the comics on which The Boys is based. And in them, he has the kind of powers you would expect from any generic superhero. He is extremely strong and has admirable stamina and reflexes. He can also heal faster than the average human, but when it comes to Homelander, who is the face of the Seven and of superheroes in general, Soldier Boy isn't much of a match.
In the comics, Soldier Boy is the original superhero who started the country's acceptance and admiration for supers during World World II. But, as it is revealed in the comics, the current incarnation of Soldier Boy is just another person with superhuman strength and stamina meant to don the outfit and name, rather than a hero from the 40s who doesn't age.
Article continues below advertisement
The comic version of Soldier Boy is basically a parody of Captain America.
By the costume alone, it's clear that Soldier Boy is a less cool version of Marvel's Captain America. He has the whole patriotic thing down to a science and he is revered by Americans for fighting bad guys in the name of protecting the United States from enemies. But, in one comic from The Boys series, he is shown with soiled underwear on the cover.
Article continues below advertisement
And in one of his storylines in which he tries and fails to become a member of the Seven, he is tricked into sleeping with Homelander. It's hard to say which of his personality traits and actions will make their way into the show, but in the comics, Soldier Boy isn't too bright and he is often naive. He is also, however, tasked with leading a team to take down Butcher and the others, so it makes sense why he will be brought in, come Season 3.
Article continues below advertisement
The actor who plays Soldier Boy in 'The Boys,' Jensen Ackles, probably looks familiar.
When The Boys Season 3 premieres, fans of the CW's Supernatural will be reunited with Jensen Ackles as he tackles the role of Soldier Boy. The TV-MA rating is a far cry from network television, but Jensen will likely adjust. He already promoted his new role on Instagram and The Boys showrunner Eric Kripke previously worked with Jensen on Supernatural.
"Jensen is an amazing actor, an even better person, smells like warm chocolate chip cookies, and I consider him a brother," Eric said in a statement. "As Soldier Boy, the very first superhero, he'll bring so much humor, pathos and danger to the role. I can't wait to be on set with him again, and bring a bit of Supernatural to The Boys."
The Boys Season 2 premieres on Amazon Prime on Sept. 4.