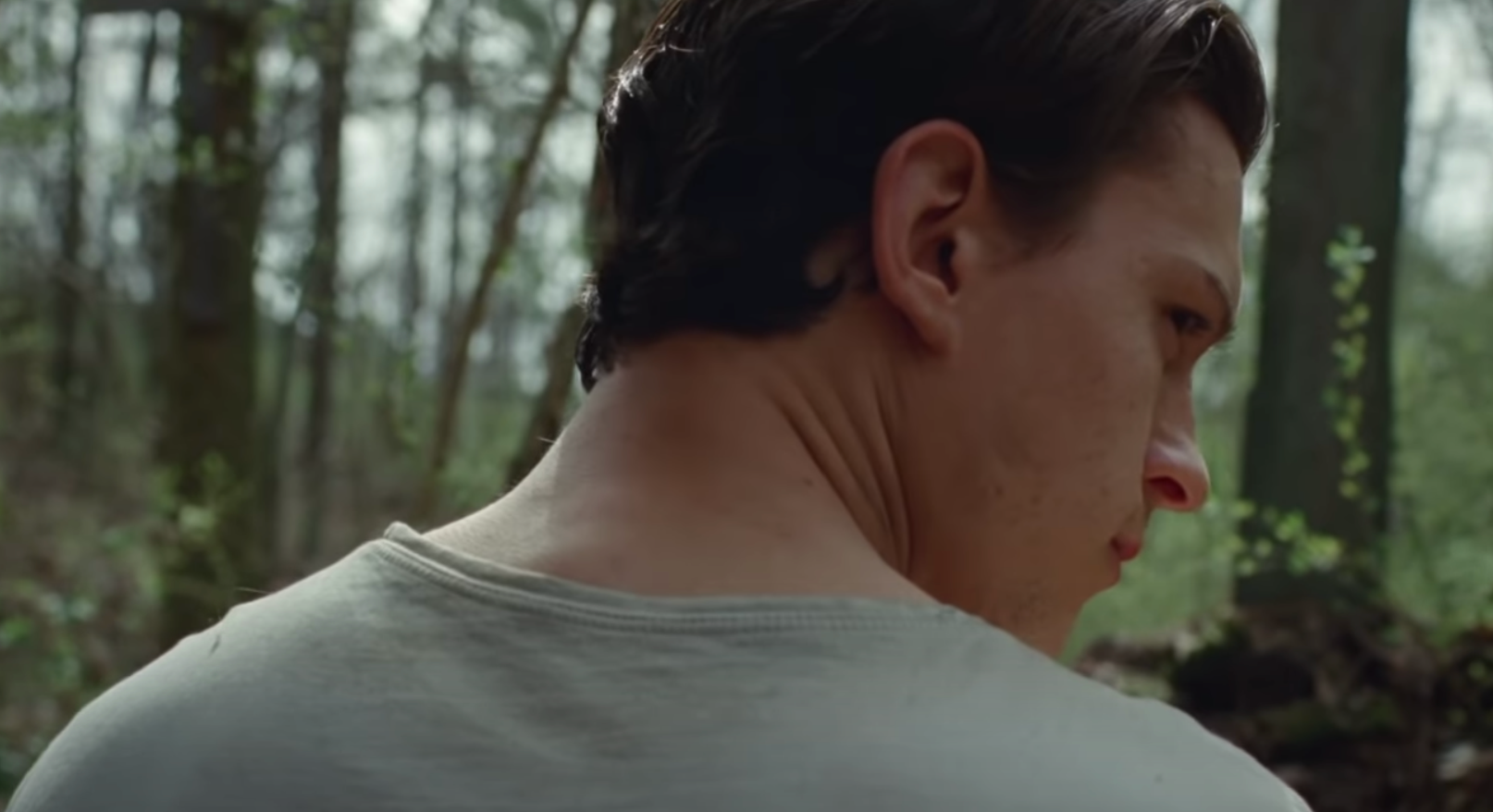 Here's Who the Narrator Is in 'The Devil All the Time' — and Why He's So Important
[Spoiler alert! The Devil All the Time spoilers ahead.]
Everyone is buzzing about the new Netflix thriller, The Devil All the Time, which stars Tom Holland, Robert Pattinson, Bill Skarsgard, Riley Keough, Mia Wasikowska, Sebastian Stan, and others. It also features a very important character who we don't see, but hear: The narrator. The story follows Arvin Russell (Tom Holland), who is an orphan. He lives with his grandmother, who takes in another orphan girl, Lenora (Ever Eloise Landrum) whose parents also died (a very gruesome death at that).
Article continues below advertisement
We meet reverend Preston Teagardin (Robert Pattinson) who rapes Lenora and impregnates her, yet tries to convince her that she imagined the whole thing. Arvin avenges her, killing the reverend, only to get caught up with two serial killers, who he also kills. Basically, this guy goes on a killing spree, but viewers are supposed to decipher whether Arvin is still "good" in the end, which is something he grapples with as well. Which is why it helps to have such a good narrator.
Article continues below advertisement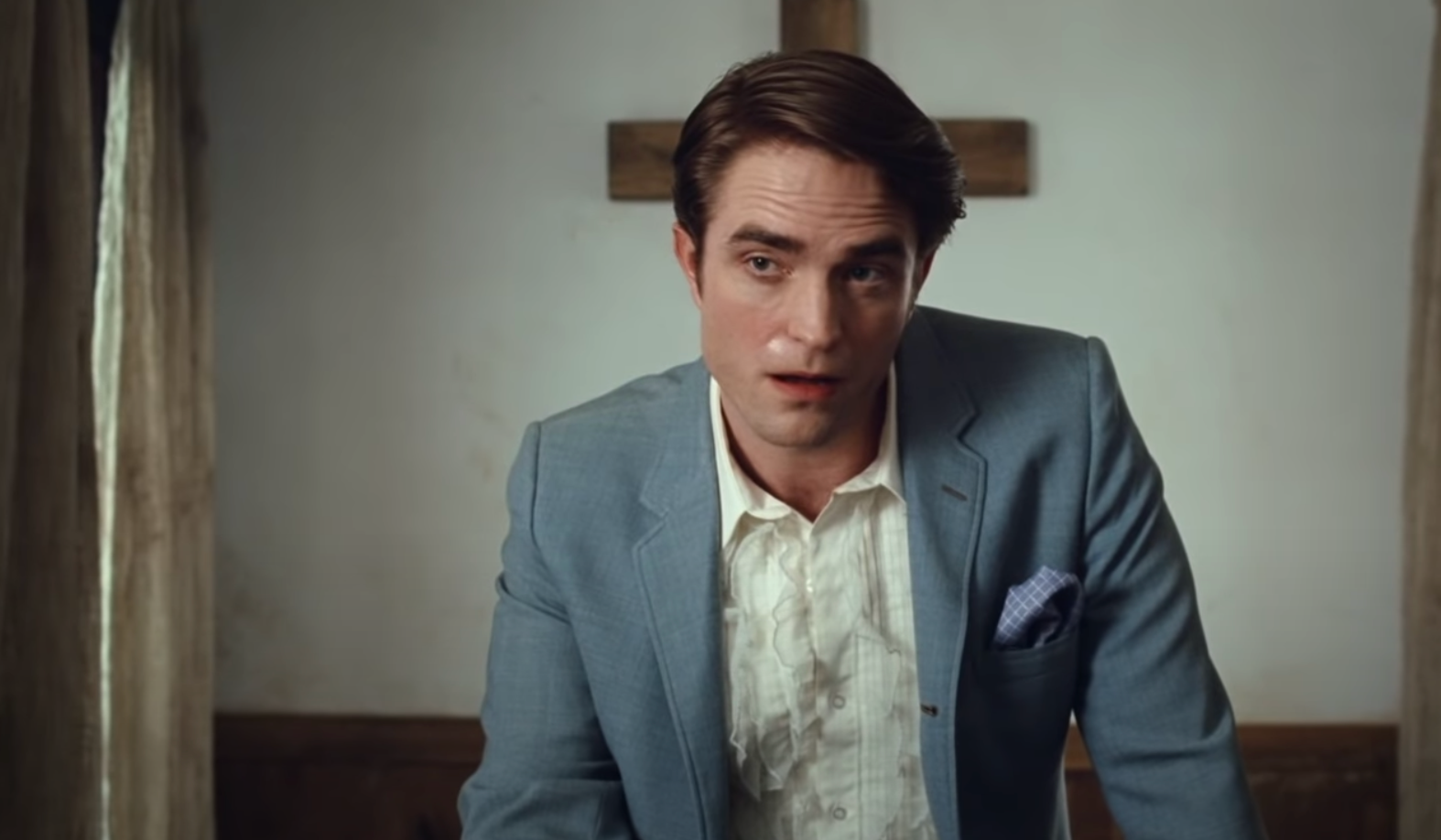 Who's the narrator of The Devil All the Time?
The Devil All the Time is based on the 2011 novel of the same name, written by Donald Ray Pollock. He also happens to be the film's narrator, describing the scenes in an appropriate southern drawl. In an interview with Variety, director Antonio Campos shared, "[Donald Ray Pollock's] voice is very powerful. We needed a narrator to guide us, to connect all these pieces and give us a sense that there is something bigger at play here. It had to be Don."
Article continues below advertisement
It feels especially poignant that the author narrates the film, since the story is so centered on morals and the thin line between good and evil. Since The Devil All the Time focuses on Arvin's revenge killings, it really helps to have a voice navigating us through the action. The narrator's impact is especially important toward the end of the film. "As the thoughts came, he wasn't sure if he was going backwards or forwards. He knew wherever this was, it felt nicer than Knockemstiff," the author says.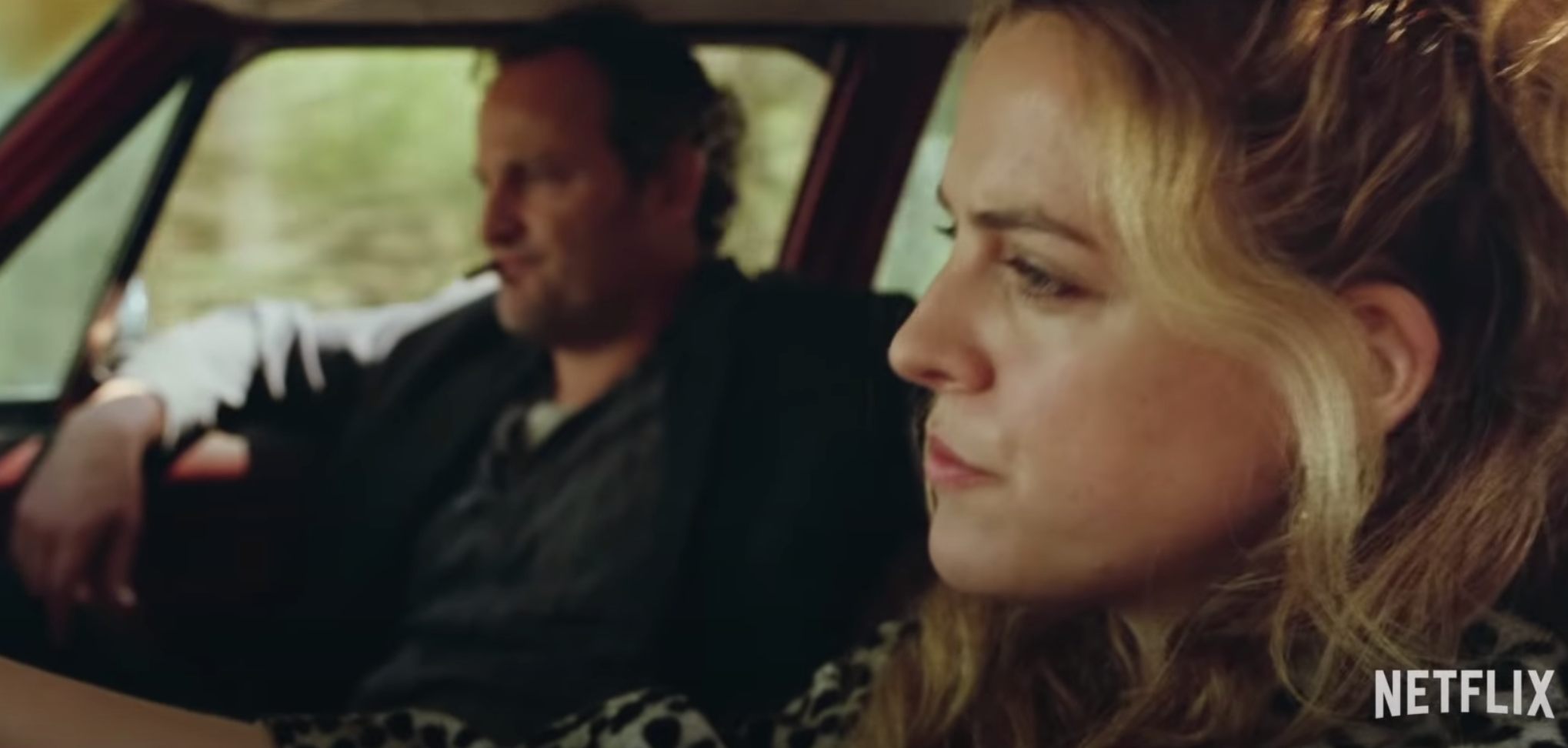 Article continues below advertisement
He adds, "Maybe he'd meet a girl and start a family like his daddy did. He didn't want to end up in a war like his father. But he was good at fighting." During this monologue, Arvin is in the car with a man who resembles Jesus (symbolism!), who gives him a ride. A clip of then President Lyndon B. Johnson is played, and we hear the president talk about sending troops to Vietnam — which was also what some may have considered an evil for the greater good.
The fact that Arvin's dad was in WWII is also important, since it suggests there's some trauma that's passed down, and that this generational trauma is beyond our control. Is Arvin dead? Is Arvin in some kind of level of purgatory? Considering how majorly religion and ethics play a role in the film, those are definitely questions up for debate.
The Devil All the Time is currently streaming on Netflix.