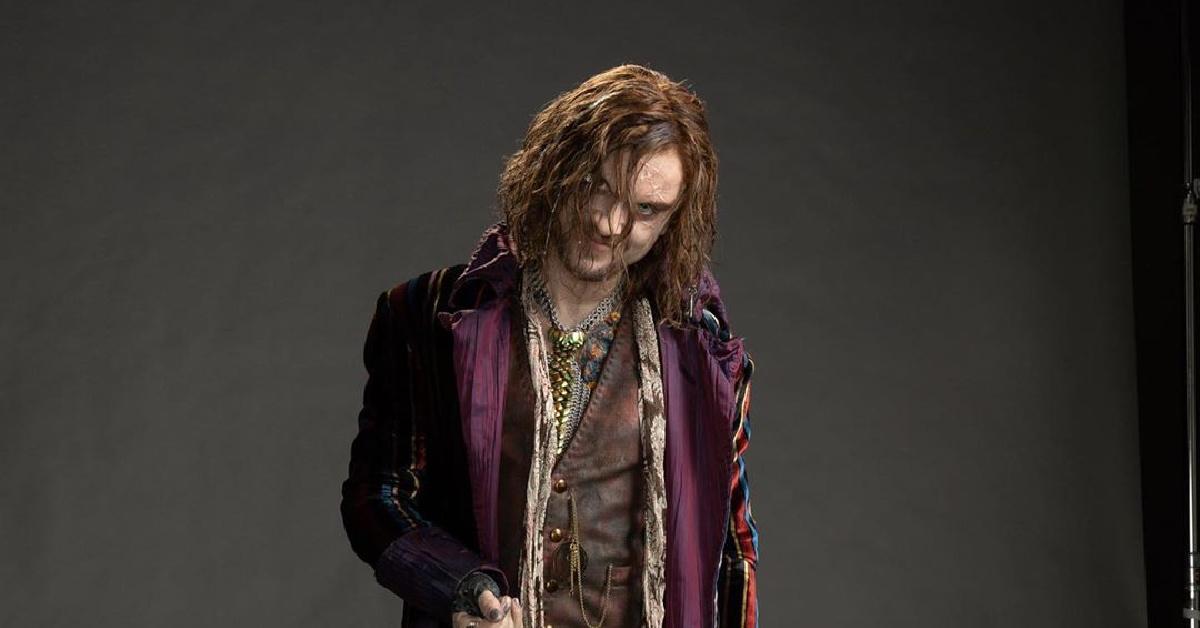 Tom Felton Shares Creepy Photo From His Newest Movie
It's not every day that the internet is stopped in its tracks by a post on Instagram, but that's exactly what happened after a recent post from Harry Potter star Tom Felton. He uploaded a picture of a character he's playing in his newest on-screen project, and, well, everybody said pretty much the exact same thing.
Article continues below advertisement
Didn't know Tom Felton has a new Netflix project? You're not alone! This one snuck under a lot of people's radars. Don't worry, though. We'll give you all the details we know! But first, we need to talk about this photo.
Article continues below advertisement
Tom Felton shared a photo from his new Netflix project.
The caption of Tom's post, paired with the image, is honestly a little spooky. "Sweet Dreams kids," it says. Then: "October 14th x @netflix." So, not a whole lot of information, right? The image itself is even creepier. It shows Tom dressed up in a fancy — yet somehow sinister? — plum-colored coat. His hair is long and unkempt, and his face is twisted into a creepy grin. And then there's the black dog sitting next to him.
As you might expect, tons of people all thought the exact same thing: He looks like Sirius Black from the Harry Potter universe. Having a black dog next to him even kind of completes the look! So, what's the deal? Is Tom Felton now playing Sirius Black? Is it a future vision of Draco Malfoy?
Article continues below advertisement
As a matter of fact, Tom Felton's new project has nothing to do with Harry Potter — the similarities are just a coincidence. Actually, the new project (which, as Tom points out in his caption, is for Netflix) is an adaptation of the first book in Joe Ballarini's book series A Babysitter's Guide to Monster Hunting, which is apparently slated to come out on Netflix on Oct. 14.
Article continues below advertisement
What is 'A Babysitter's Guide to Monster Hunting' about?
The new Netflix film is all about babysitting, but don't expect it to be anything like The Baby-Sitter's Club. It tells the story of first-time babysitter Kelly Ferguson. When the kid she's babysitting is kidnapped by the Boogeyman, she learns all about a secret society of babysitters who protect children. She also learns about an entire world of monsters that she's going to have to fight in order to save her babysitting charge.
It doesn't look like Tom Felton's role has been officially announced (it's not listed on the IMDb page for the movie and Netflix's press release simply lists him as a member of the cast), but judging from the picture he uploaded, we're guessing he's probably not one of the good guys. In fact, some outlets have reported that he's playing the Boogeyman himself. That definitely tracks.
We already know that Tom excels when it comes to playing the bad guy (even though it's totally just an act and he seems like a lovely person IRL!), so we're definitely excited to see him take on this role of a grown-up baddie. A Babysitter's Guide to Monster Hunting will be available to stream starting Oct. 14 — just in time for your Halloween movie marathon!