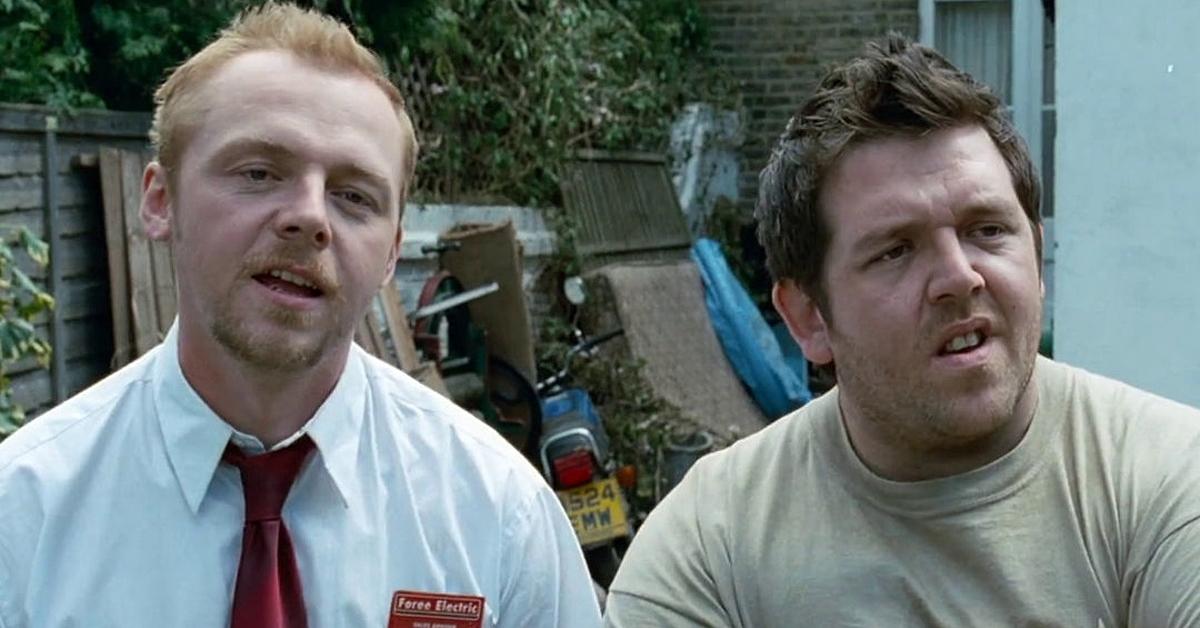 'Shaun of the Dead' Stars Concoct a New "Plan" to Survive the Coronavirus
Well, we may not be in a zombie apocalypse, but it sure does feel like it. With the new coronavirus (also known as COVID-19) sweeping across the the world, the CDC has recommended that individuals self-quarantine or practice social distancing to help slow the spread of the virus.
Since then, celebrities have been getting very creative with all of their free time and creating different videos to help keep themselves and the general public entertained.
Article continues below advertisement
Most recently, Simon Pegg and Nick Frost took a major plot point of their 2004 film Shaun of the Dead and created a hilarious PSA. In a side-by-side video, the two comedic actors give viewers a spoof on the infamous "plan" from the movie while relating it to the topic of social distancing. Check it out below!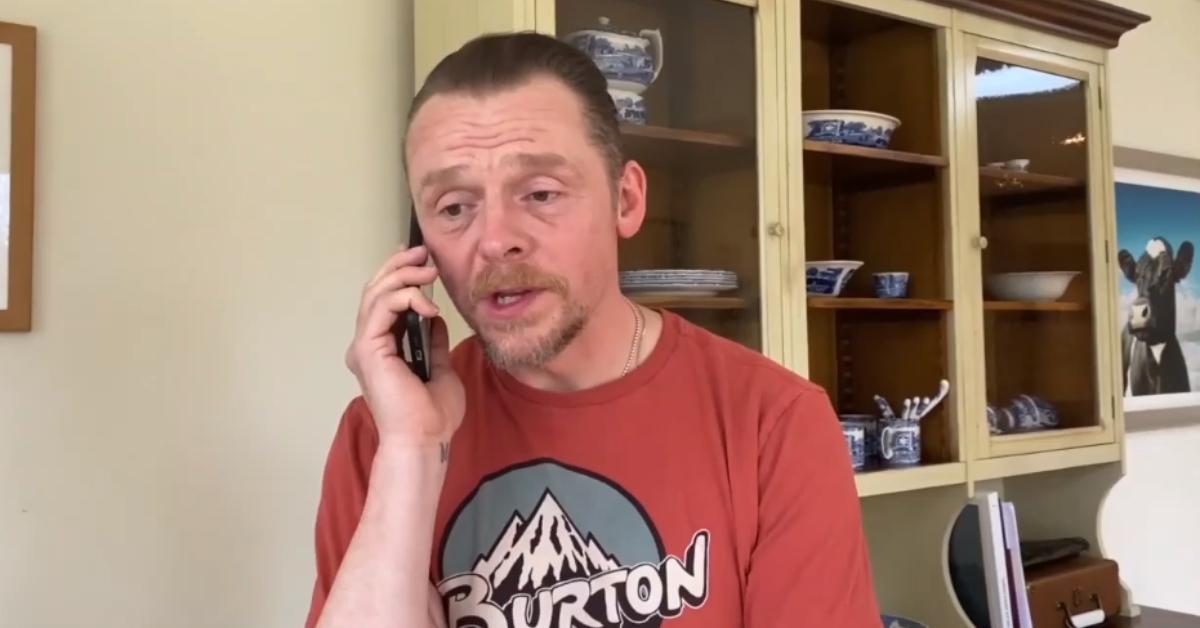 Article continues below advertisement
Simon Pegg spoofed his film 'Shaun of the Dead' with a new coronavirus "plan."
"Take car. Go to mum's. Kill Phil. Grab Liz. Go to the Winchester, have a nice cold pint, and wait for all of this to blow over," Simon's character Shaun says in the film, which is his plan to surviving the zombie apocalypse.
However, for the coronavirus pandemic, Simon urges viewers to not go to the pub, and to instead "stay at home" and "wait for all of this to blow over."
"If you can, stay at home, have a cup of tea, and wait for all of this to blow over," he says. "Above all, don't be a twat about it. We're all in this together. Don't be selfish. Look after each other. Give someone a call if you think they might be lonely."
The duo also joked about hoarding toilet paper, which has become a viral trend.
Overall, the PSA was a lighthearted joke during these crazy times, and we certainly appreciated it.
Article continues below advertisement
Kevin Bacon also promoted social distancing with viral trend.
On March 18, Kevin Bacon took to Instagram to share a PSA announcement, which encouraged people to "stay home."
The actor stated, "Right now, like people around the world, I'm staying home, because it saves lives and it's the only way we're going to slow the spread of this coronavirus. Because the contact that you make with someone, who makes contact with someone else, that may be what makes somebody's mom or grandpa or wife sick. Every one of us has someone who is worth staying home for."
Article continues below advertisement
The 61-year-old held up a sign, which read, "#IStayHomeFor Kyra Sedgwick." He then challenged six other famous people to do the same, hoping the new viral challenge will catch on. And, it certainly has! Check out some of the responses to his challenge below.
Article continues below advertisement
Article continues below advertisement
The best way to prevent contracting or spreading coronavirus is with thorough hand washing and social distancing. If you feel you may be experiencing symptoms of coronavirus, which include persistent cough (usually dry), fever, shortness of breath, and fatigue, please call your doctor before going to get tested. For comprehensive resources and updates, visit the CDC website. If you are experiencing anxiety about the virus, seek out mental health support from your provider or visit NAMI.org.