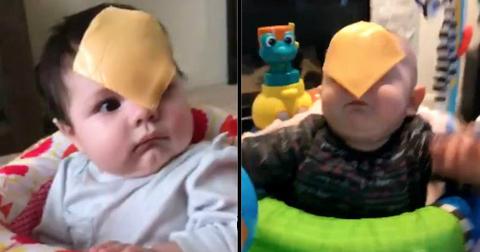 People Are Throwing Cheese on Their Babies' Faces for Likes
By Mustafa Gatollari
People are decrying a new internet challenge that encourages parents to throw slices of cheese on their babies' faces and then recording their reactions.
It's no secret that millennial humor is kinda weird, there's even been serious pieces written about just how weird it can be.
There's a type of randomness and a lack of punchlines, at least when it comes to memes and funny viral trends on the internet. Sometimes this "weirdness" manifests itself in the form of viral challenges, like this one that had people driving with blindfolds on, as inspired by the film Bird Box.
One trend that isn't exactly "new" is throwing cheese on the faces of pets and people. It's unclear as to how this utterly asinine form of entertainment came about, but I'd say that it all got started after someone tried throwing cheese to their dog to see how fast they could catch and eat it, only to see the cheese land on their pupper, sadly uneaten.
Usually, dogs gobble it up with no problem, like so.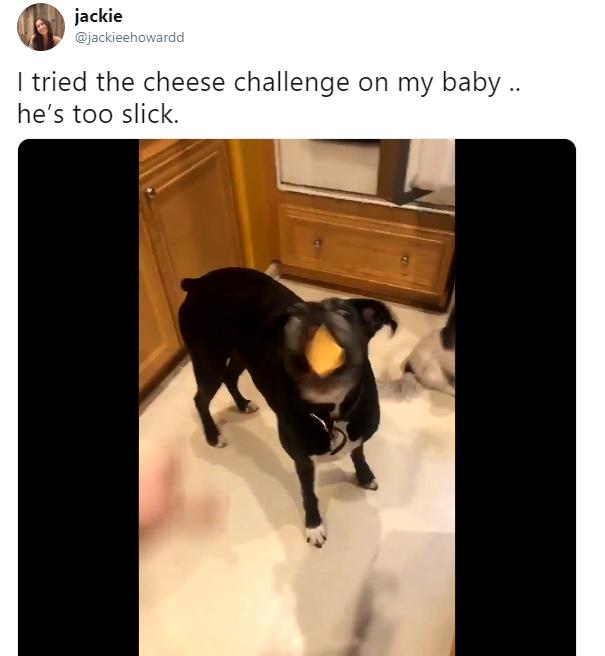 Slowly that transmogrified into just throwing cheese on people's faces for the sake of throwing cheese on people's faces, because watching a slice of pasteurized, colored dairy product slapping someone on the kisser is funny. Even if it is kind of humiliating.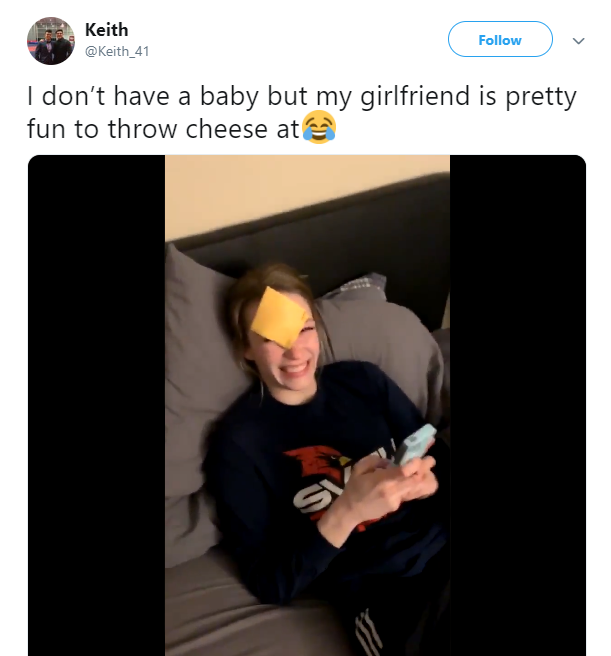 So then someone got the bright idea of slapping cheese on the faces of babies because, well, they don't know that they're being made fun of, so what's the harm in doing that? @unclehxlmes uploaded a short video to the internet of him tossing a piece of cheese onto a baby's face with the caption: "just cheese my lil brother."
The tweet absolutely blew up and just like that, he was viral famous. Problem was, things started moving/blowing up a little too fast and there were media outlets hounding the man for more footage of his "little brother" getting cheese thrown on his face. They wanted to know more about this cheese-tossing dude, and then he came clean: it wasn't his little brother in the video.

To top it all off, other people started throwing cheese on babies and uploading those videos to Twitter and Instagram. There was too much attention surrounding this child whose face was now all over the internet, much to the boys' parents' chagrin. So he decided to ultimately take the video down, and then posted his explanation to do so online.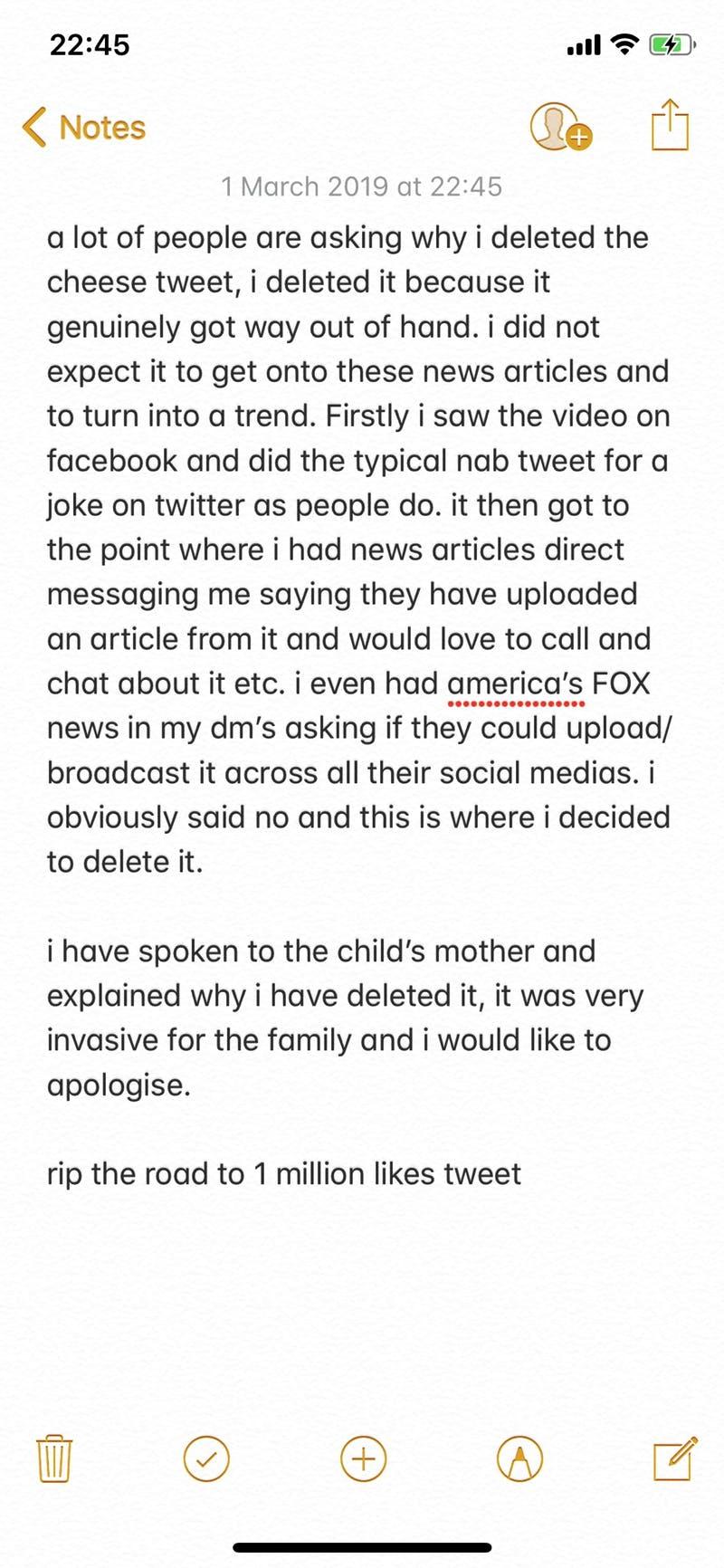 Despite his regret at starting such a crazy trend and uploading footage of someone else's kid getting cheese plastered all over their mug for the internet to see, it didn't stop people from recording their own cheese-assault videos.
And all of them include babies getting "cheesed."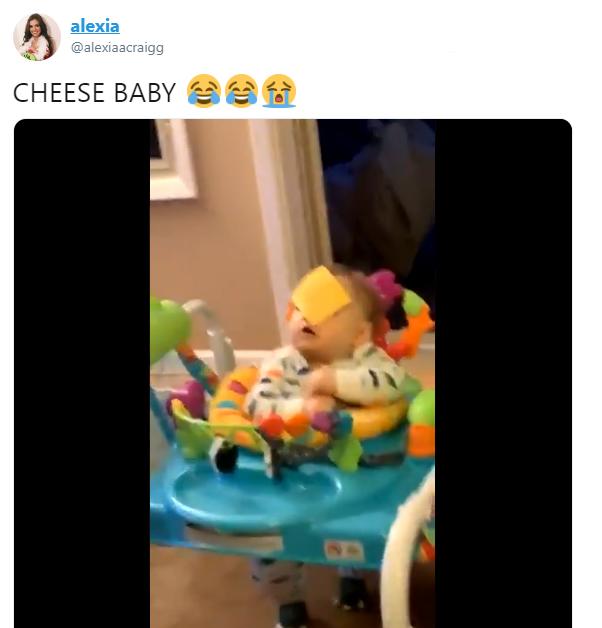 Now call me humorless, or old-fashioned, or not "with it" but the entire practice just seems a little bit cruel. Sure, the kids in some of the videos just freeze or don't know how to react. Heck, some of them happily peel the cheese off of their face and just eat it.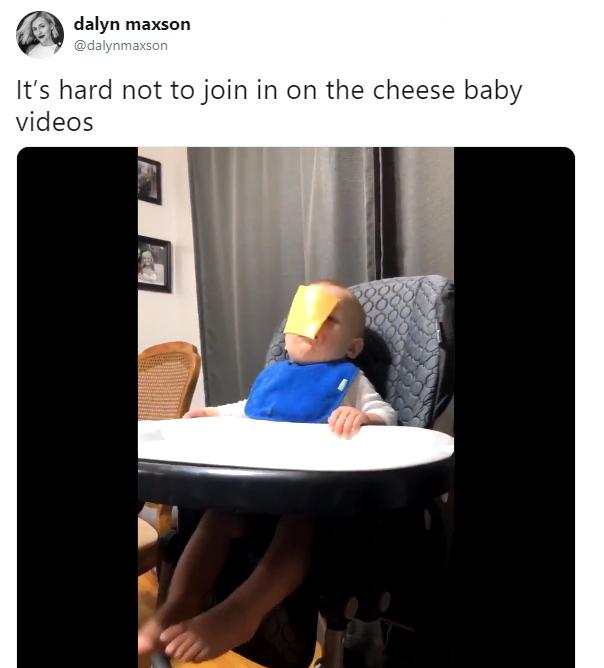 But to laugh at a baby who isn't in on a joke that they're the butt of just seems unnecessarily mean. Why are you even throwing cheese at their face in the first place? Being a baby is tough enough without your parents throwing cheese on your face to make strangers on the internet laugh.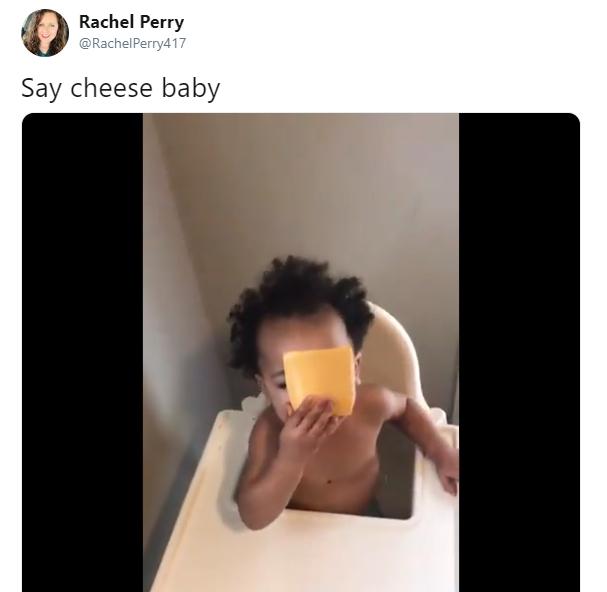 In fact, a Children's Rights Director strongly advises against parents subjecting their kids to this cheese humiliation, even though it's technically not "abusive."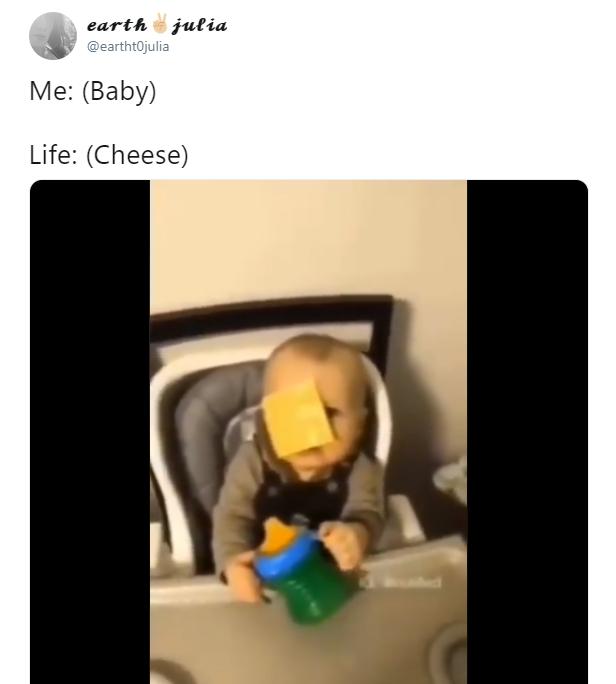 Sandy Santana, Children's Rights executive director weighed in on the latest challenge:
"This phenomenon is not child abuse and is generally not meant to harm the child. But parents should, first and foremost, treat their children with care. Throwing cheese at helpless babies can, in some cases, shock them and lead to unnecessary discomfort. Is that really worth a few social media likes?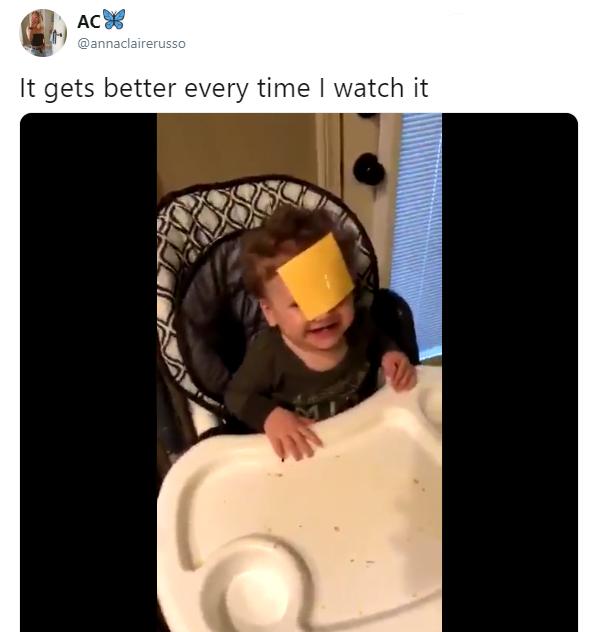 Santana's not the only one who has a problem with the challenge, Chrissy Teigen and mega-star Vlogger Casey Neistat all expressed that throwing cheese on your baby's face for a chance to go viral is probably a bad idea.


The trend is still persisting, however, and there are tons of videos, if you search them, of parents who continue to participate in the challenge, while their babies are none the wiser.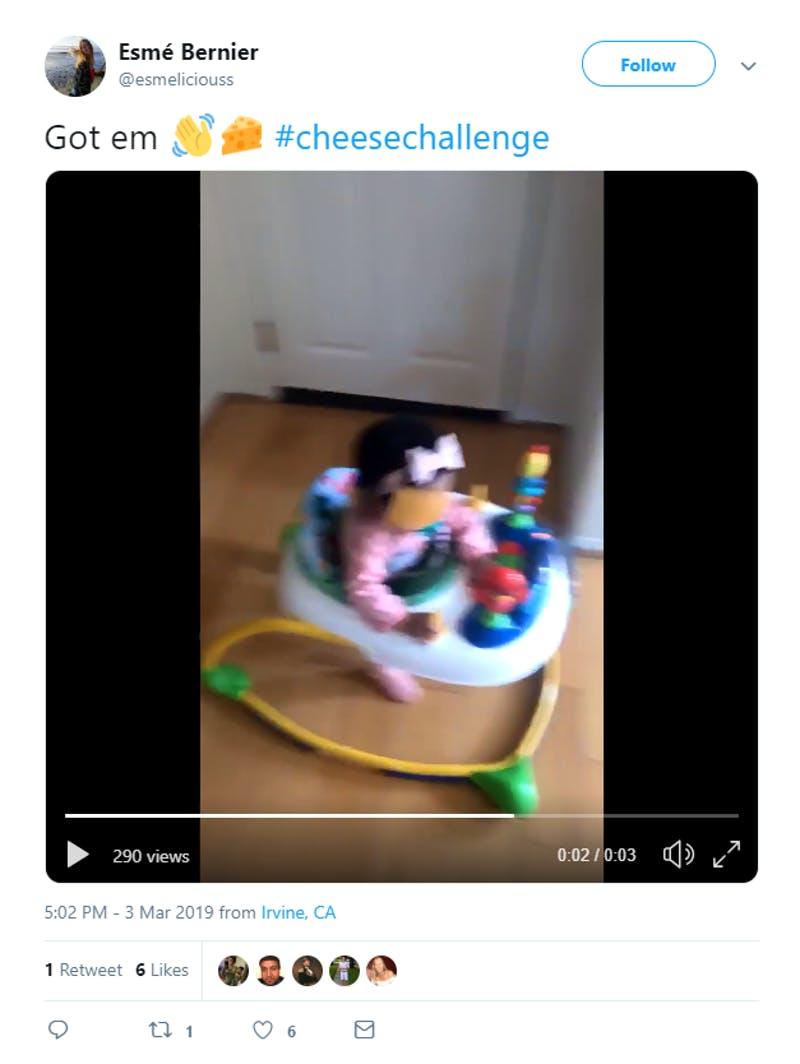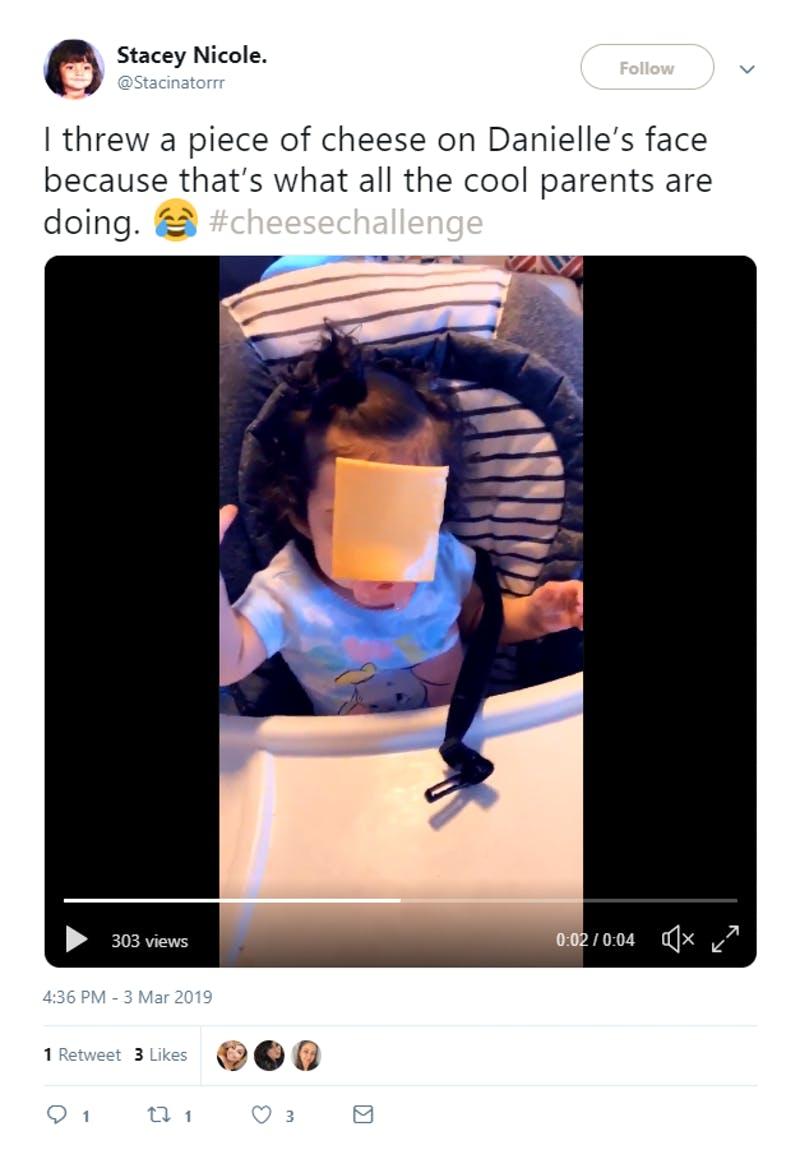 Some of them are just ambling around, some are simply playing, others are going about their business when wham, a slice of cheese slaps them in the face. Some of the kids can be seen giving a little surprised jolt after their parents cheese them.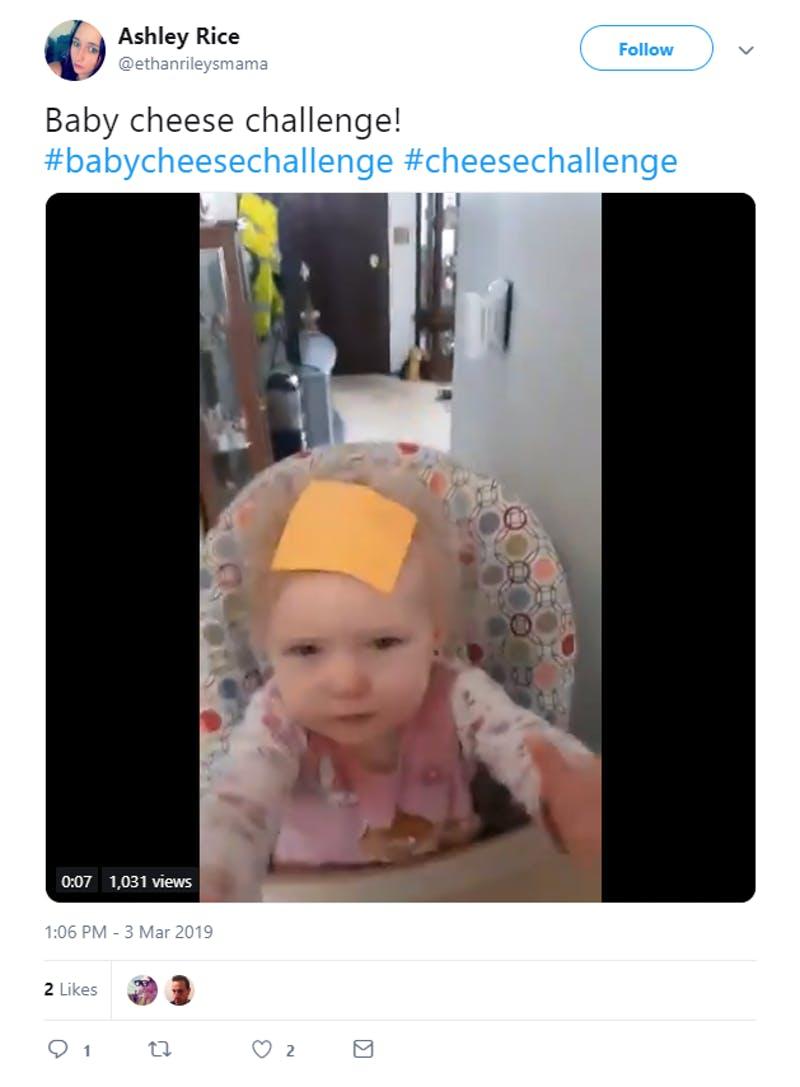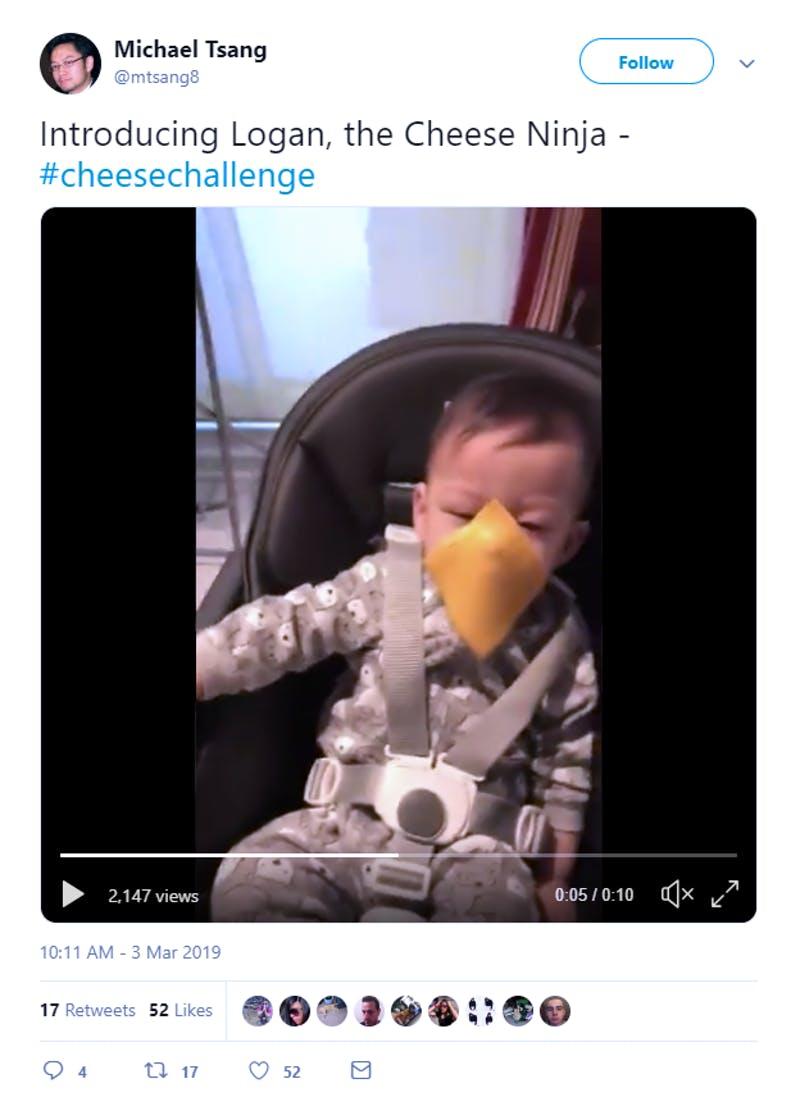 I mean I remember my son getting startled and crying when he was about 5 months after I stood up and started yawning loudly.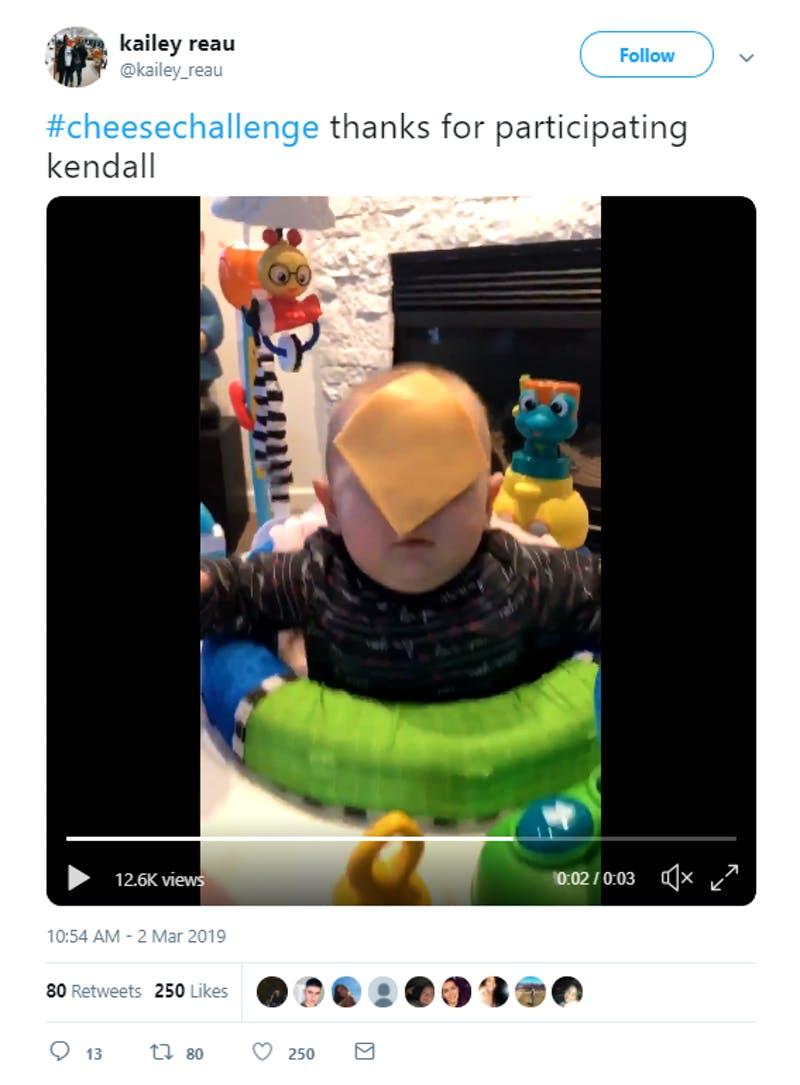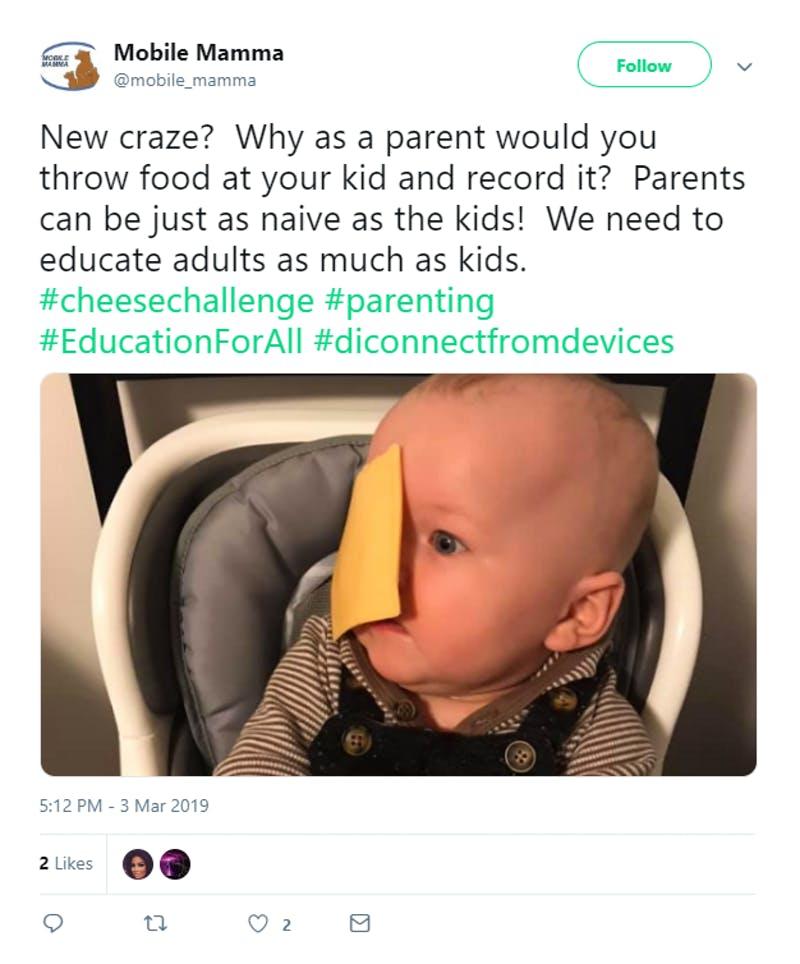 It all just seems so mean-spirited. Doing it as a prank to an adult is one thing, but a little unsuspecting, innocent baby? Come on man.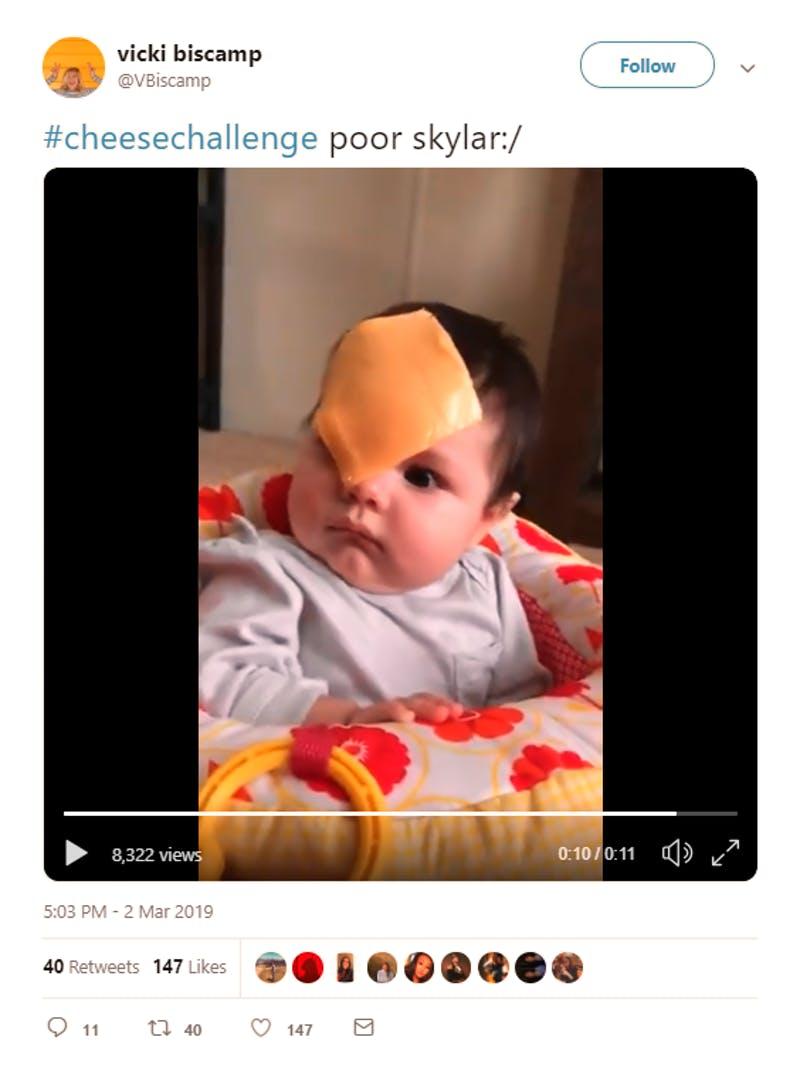 What do you think? Am I just being a big softie? Or is this challenge kind of messed up?